Posted by Francois Pistorius on 7th Oct 2021
AJ Fernandez Blend 15 cigar paired with Casal Garcia Vinho Verde White Wine
Summer in South Africa is in full swing. The sunny days are ideal for a mid-week lunch and lighting up a mild cigar. Bold flavours smoke well on weekends paired with hearty food and red wine. On weekdays pair with mild creamy cigars and something fresh in your glass. AJ Fernandez Blend 15 paired with a chilled Casal Graca Vinho Verde White Wine in the summer breeze.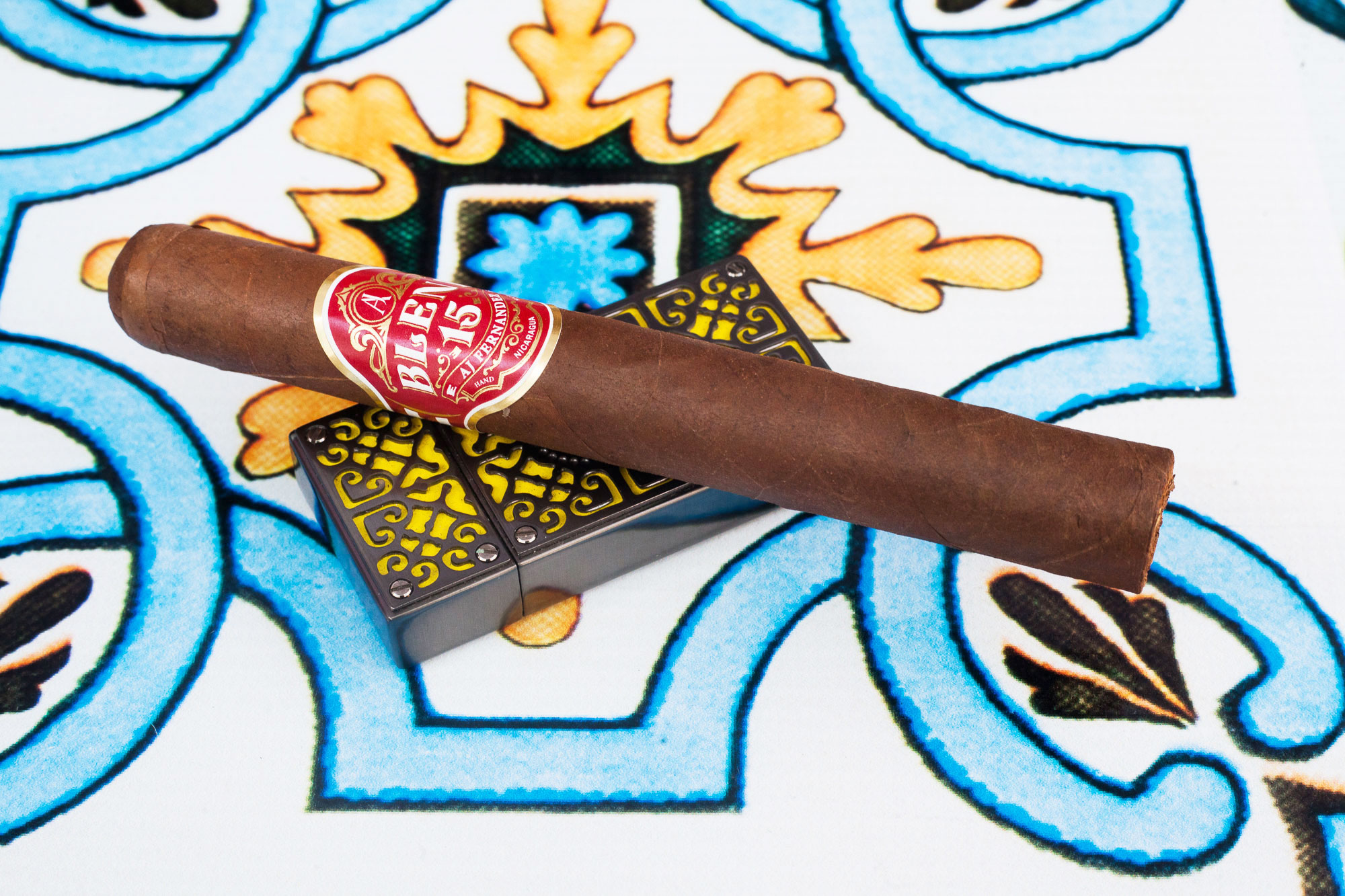 A.J. Fernandez
AJ Fernandez is an exceptional talent with discipline and passion. He is an ex Cuban producing quality cigars in Nicaragua.


A Man of the soil.
He grew up in San Luis, Cuba. The small town is part of the province Pinar del Río, an established tobacco-growing region. One of A. J.'s early memories are de-ribbing leaves with his grandfather. The entire family worked with tobacco in Cuba. Tobacco is a part of the family DNA.
A man named Alejandro Robaina taught AJ Fernandez the secrets of tobacco. The secrets he uses in Nicaragua today while smoking one of his cigars to examine the taste and quality.


AJ Fernandez start in Esteli
A.J. started with six cigar rollers in a garage in Estelí. The word spread that a talented young man produces cigars in Esteli. The orders started rolling in, enabling A.J. to rent his first tobacco plantation on a farm called La Soledad. In 2008 A.J. celebrated buying his first field to grow tobacco.


Producing cigars for the big Brands
AJ Fernandez started producing cigars for the big labels at Tabacalera Fernandez. One of them was Rocky Patel. In 2009, the cigar Man O' War, produced by A. J. Fernandez became a bestseller in the United States. He also made brands like Diesel, Ave Maria, Gurkha, Padilla. The relationship with Rocky Patel continued.
His success originated from continuous work on the farm and in the factory.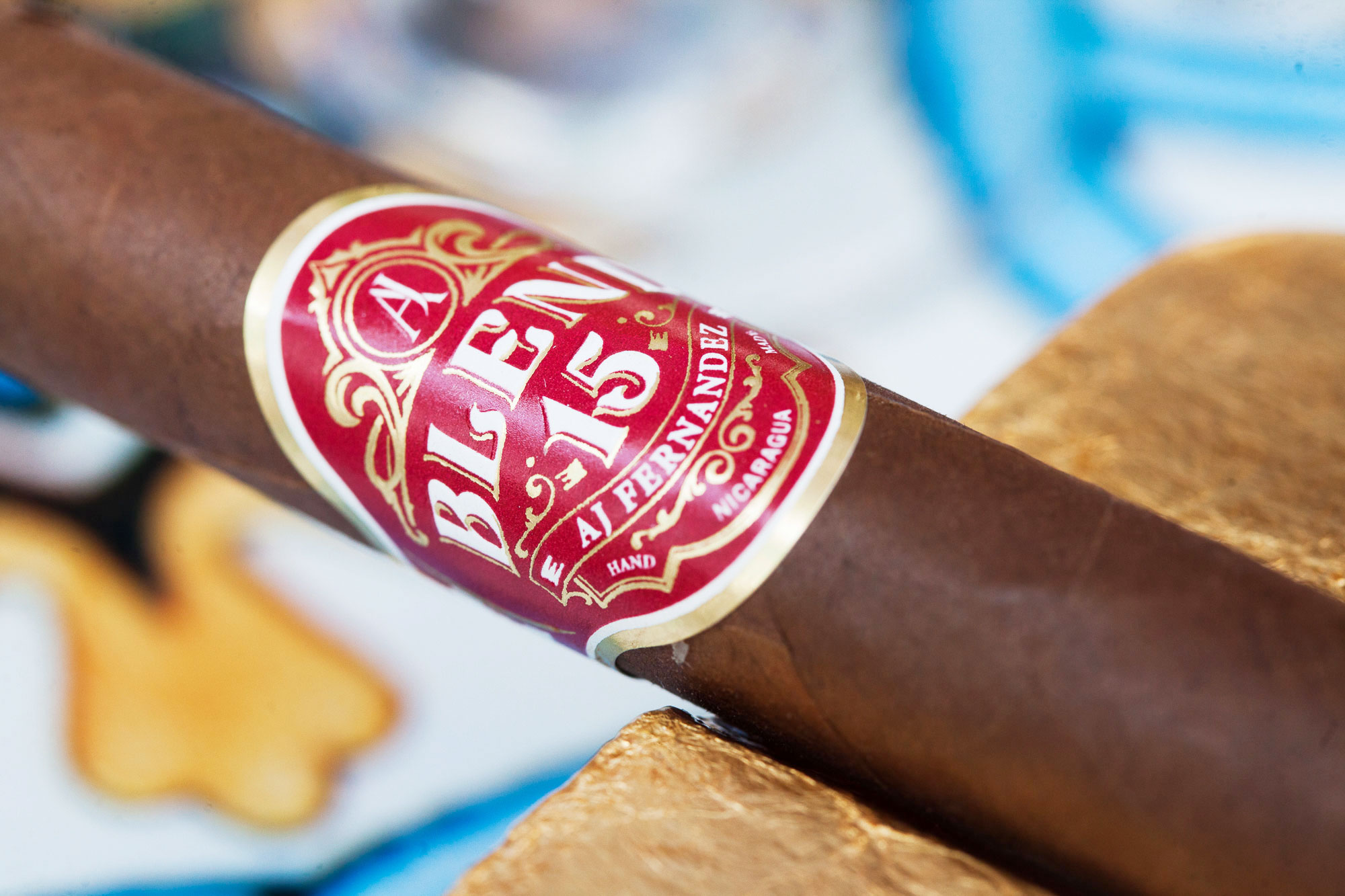 A.J. Fernandez private Brands
From a garage, A.J. grew the business to seven factories spread throughout Estelí. The desire to create an AJ Fernandez cigar blend started.
He released his first private label, the San Lotano. San Lotano was his grandfather's house brand and the name of his birthplace in Cuba. The cigar is a huge success selling well into the millions today. San Lotano is a homage to Cuba.
A.J. Fernandez success evolves from two simple principles. "Discipline and passion." He gives tobacco the time it needs, and uses only the best raw materials.


A.J. New Factory
A.J. decided to combined forces and put everything under one roof. A new factory. The factory is massive, producing over 15 million cigars. A cigar rolling school launched to train rollers. It will take a roller three to six months to complete the training.
The business employs more than 1300 people. A.J. relies on family members and friends to help oversee the day to day production.
Right next to the new factory building A. J.'s brother-in-law is the owner of the cigar box factory. They produce cigar boxes for Fernandez cigars and other brands in Esteli.


A.J. Fernandez Team
A. J. Fernandez interest is almost only in cigars. A man with a clear focus. Today A.J. manages 15 plantations and his factory.
He is a tobacco planter and blender. Simplicity and skill are vital while the process starts in the tobacco fields. The knowledge and care of the soil and plants are what creates exceptional cigar tobacco.
He experiments with new blends like a musician trying a new riff to add to a song. A.J. tries unique combinations in his factory to produce winners.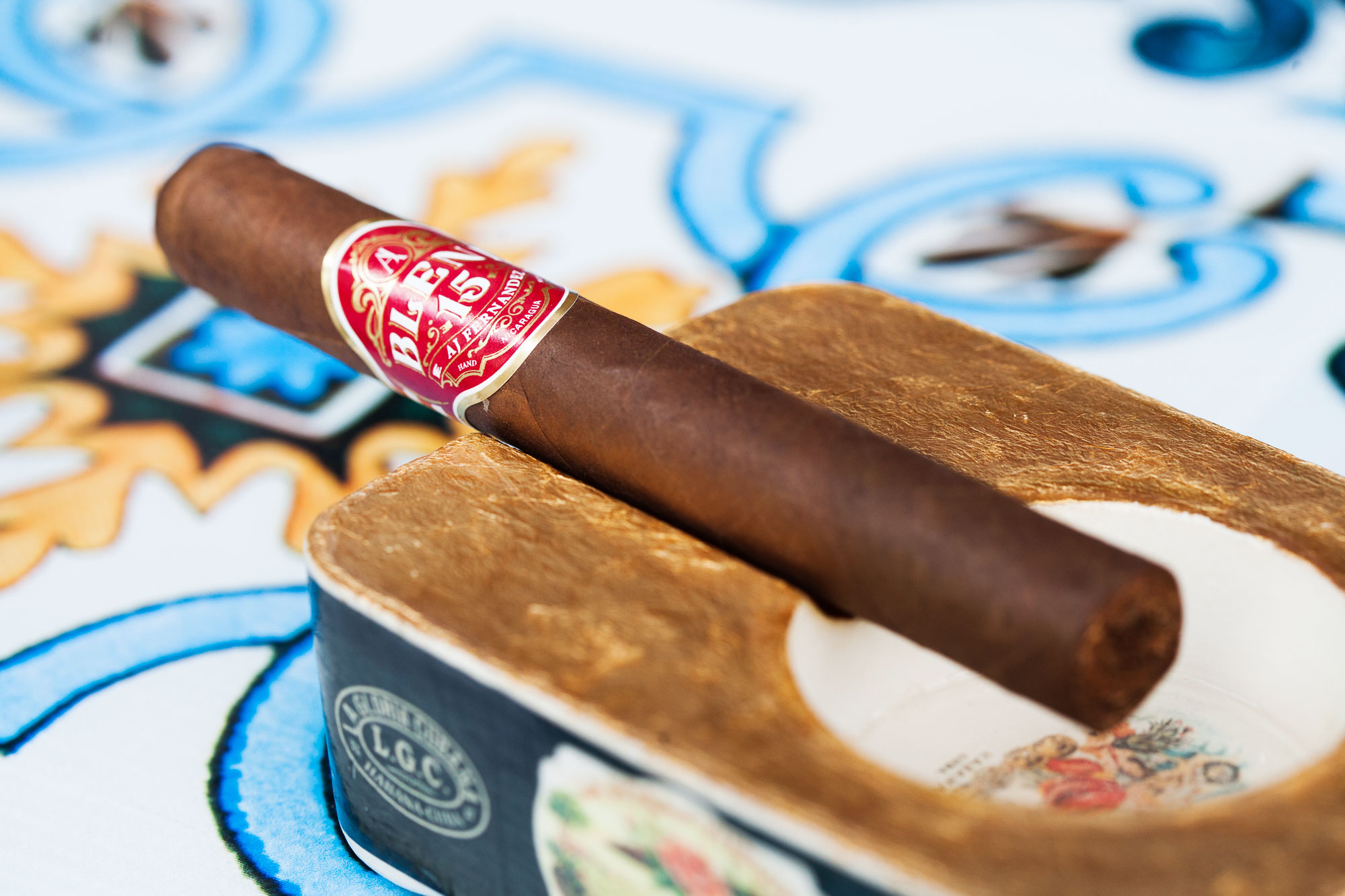 AJ Fernandez Blend 15 - Toro
It is a chestnut brown cigar.
Gauge 50
Size 152mm
Wrapper Color Natural
Wrapper Nicaragua
Binder Nicaragua
Filler Nicaragua
Price Check website


AJ BLEND 15 Dry Aroma
You smell toasted, and smoked barn leaves as you unwrap the cigar. The first aromas are earthy. You smell wet soil and roasted nutty scents unwrapping the blend 15. The cigar has a light spice, ground coffee and creamy cookies aromas.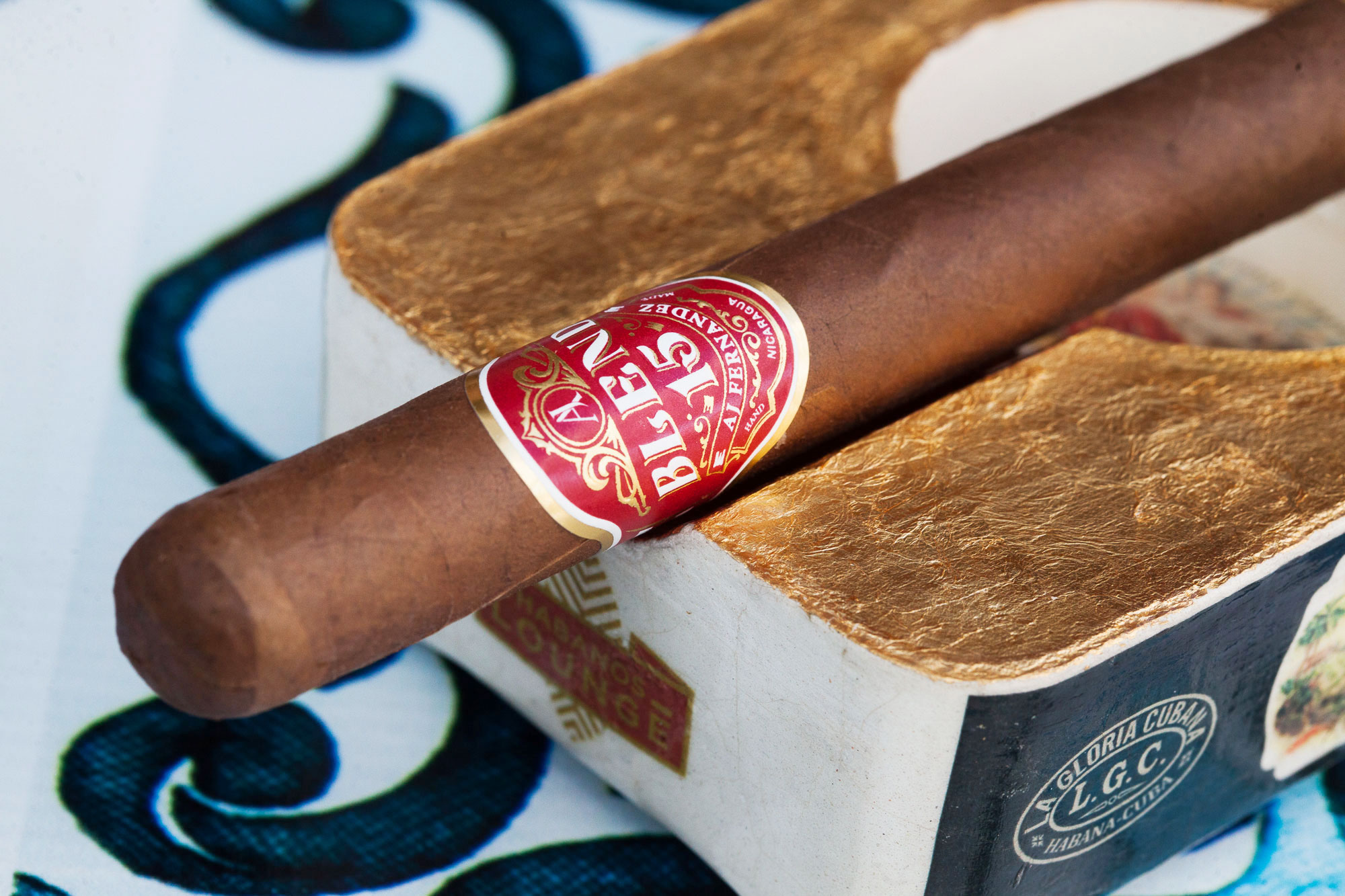 Dry Draw
The dry draw is creamy with toast and nutty flavours.
The mix between coffee and nuts is creamy.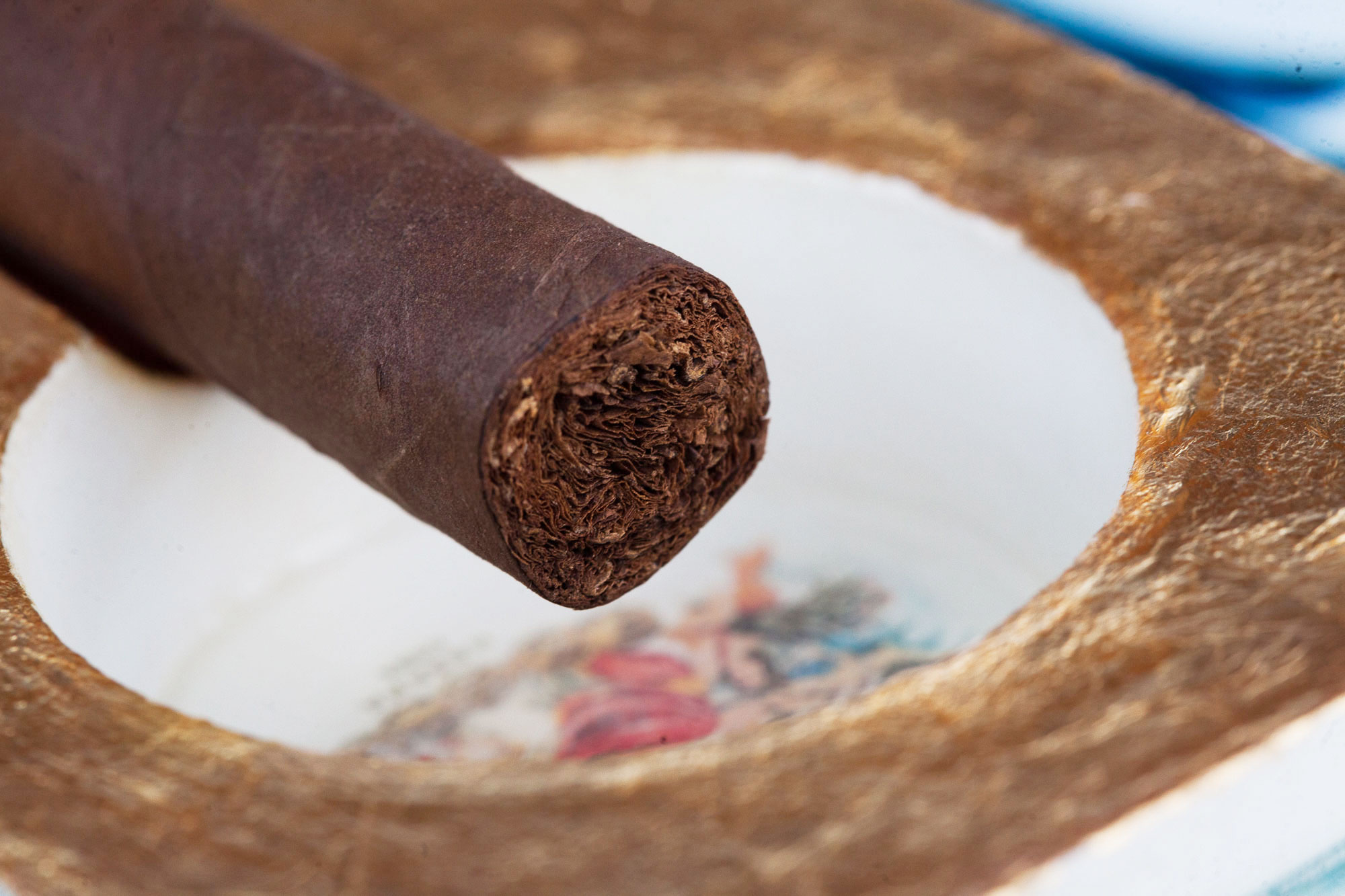 First Puff
The cigar is an easy smoke. The draw is light and airy, producing toasted nutty and smooth creamy coffee flavours. A blend between vanilla biscuits and frothy coffee evolves.






Casal Garcia Vinho Verde White Wine
If you think summer wine, this is an easy to drink fresh summer wine ideal for lunch.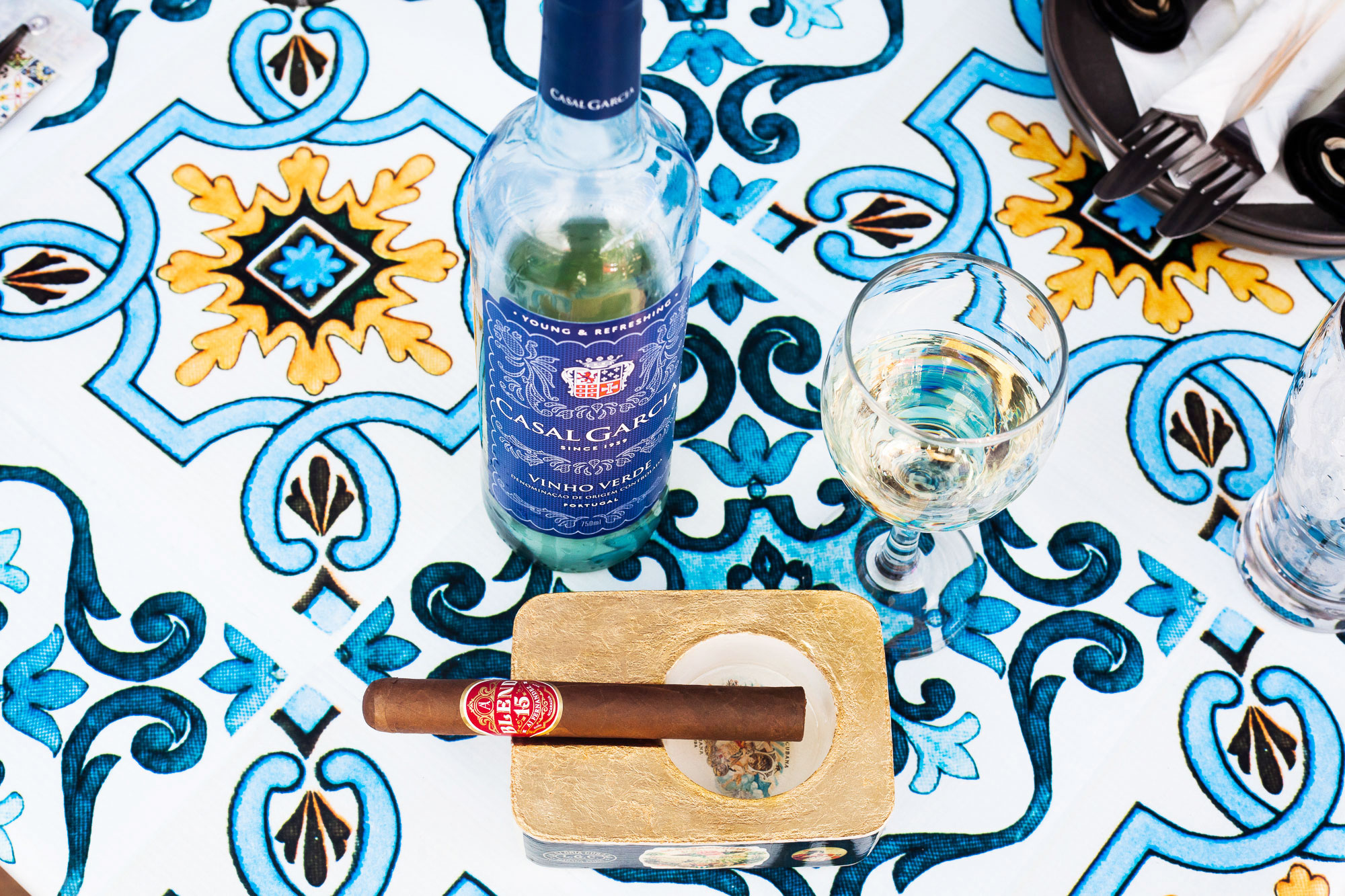 Casal Garcia Origins
Casal Garcia was born in 1939.
A French oenologist Eugène Hélisse passed the vines of the Quinta da Aveleda and decided to stop. He returned from a grape harvest in the Douro. He went in, introduced himself and insisted on speaking to the owner, Roberto Guedes.
The manicured vines and divided grape varieties resembled the French style. It was not a usual procedure in the Vinho Verde region. After a long conversation, Roberto Guedes decided to contract Eugène. Eugene promised him significant improvements in the method of winemaking.
The name originated from one of the vines of Aveleda in Casal Garcia.


Wine Branding
Represented by an image of two birds.
It is a symbol of communicating the freshness and lightness of Casal Garcia wine.


Old World wine Success
In the 1960s, the Casal Garcia brand attained significant commercial success. Large wine drinking markets started enjoying the unique character of this Vinho Verde. Today it is the most exported Portuguese wine brand.
With its growing presence in export markets and Portugal, consumers embraced the brand. It is a wine with a difference, characterized by low calories and alcohol.


CASAL GARCIA Today
Present in more than 70 countries, Casal Garcia today is the world's best selling Vinho Verde wine.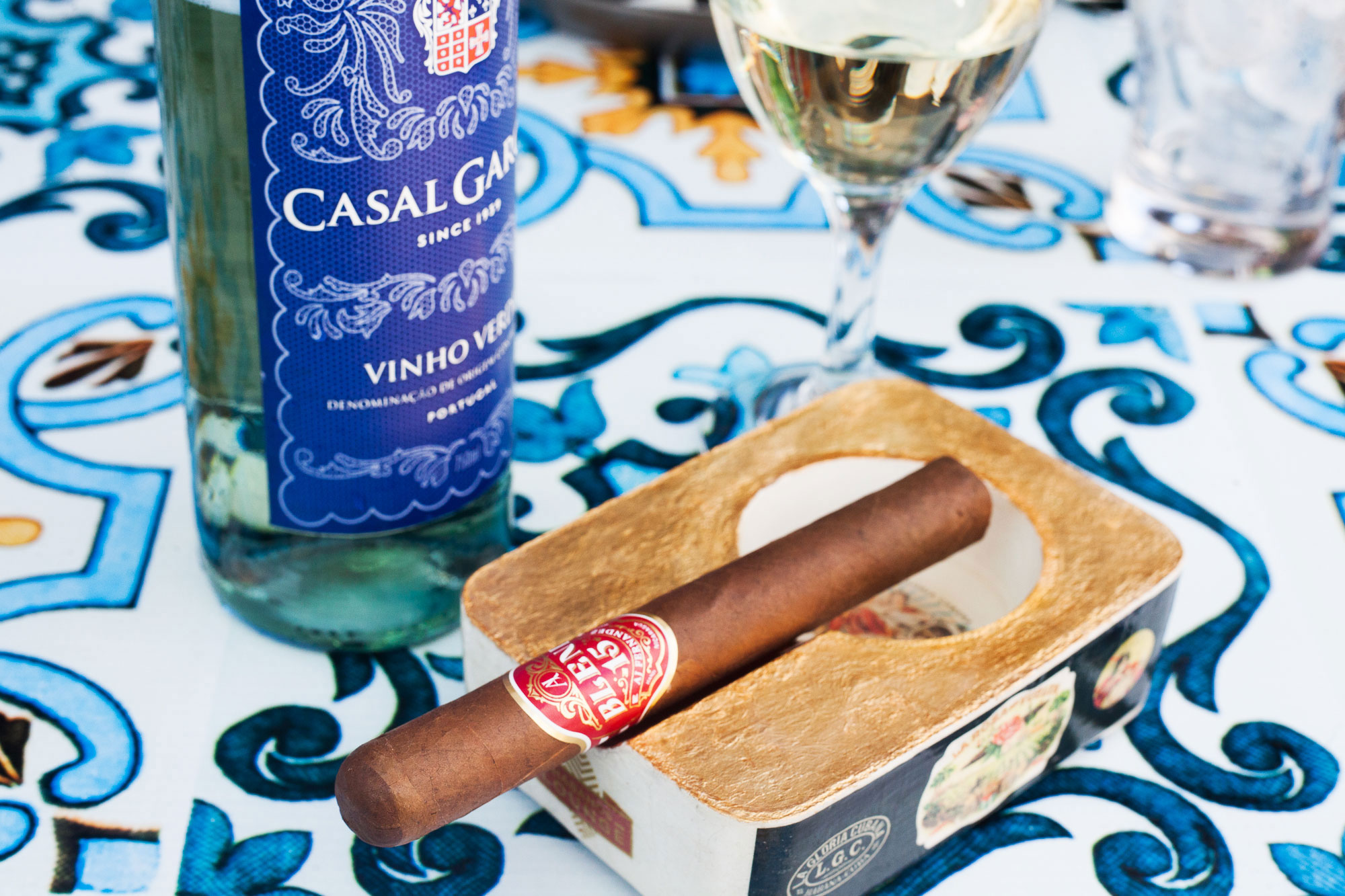 Winery Casal Garcia
Region
Portugal / Minho / Vinho Verde
Wine style
Portuguese Vinho Verde White
Alcohol content
10%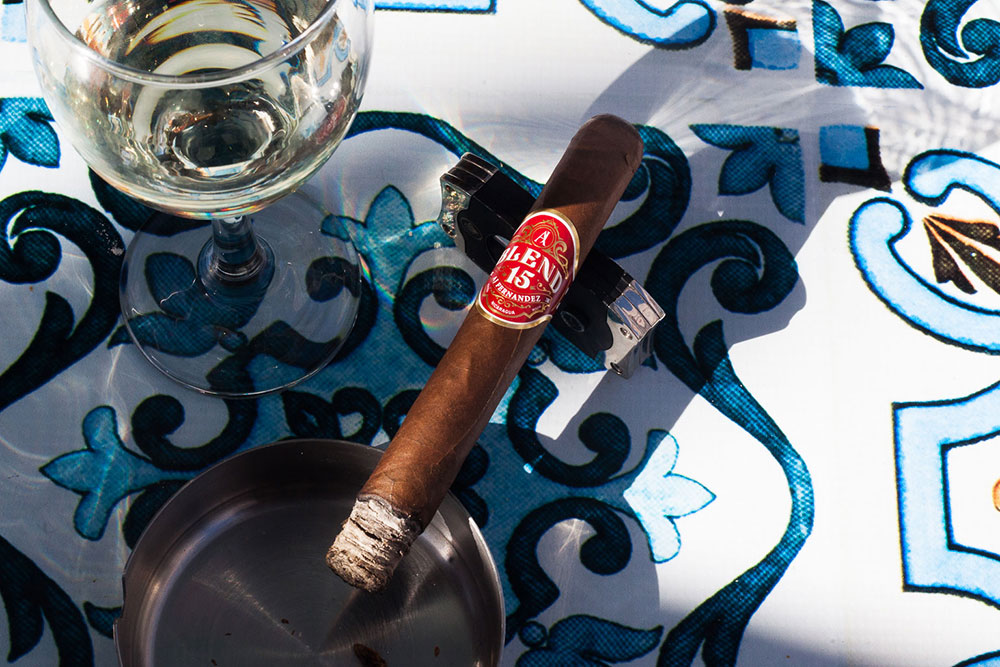 Food and wine pairing
The wine is ideal for pairing with dishes like sushi, seafood, and Portuguese dishes.


Serving Temperature
Between 8º and 10º C.
Open and drink today.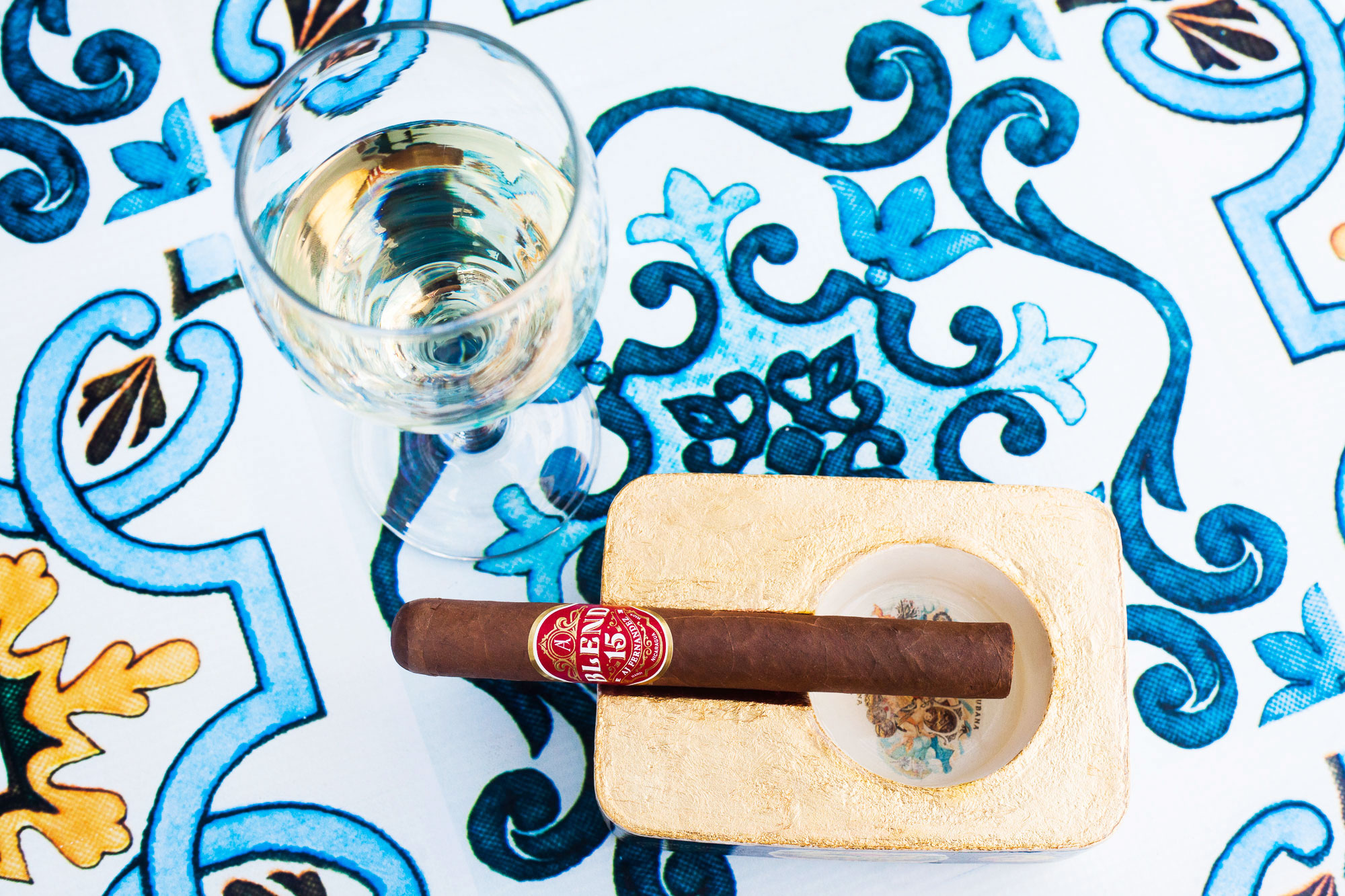 Fact Sheet
Producer: Aveleda
Region: Vinho Verde
Country: Portugal
Varieties: Trajadura, Loureiro, Pedernã and Azal
Soil: Granitic and Sandy


Vinho Verde White Wine Nose
The fresh white wine is full of tropical fruit flavours. You can taste guava and apricots. After a few sips, flavours of litchis and apple develop on your palette.


Vinho Verde White Wine Taste
The wine has a fresh spritz. It is light in alcohol with well-balanced light acidity.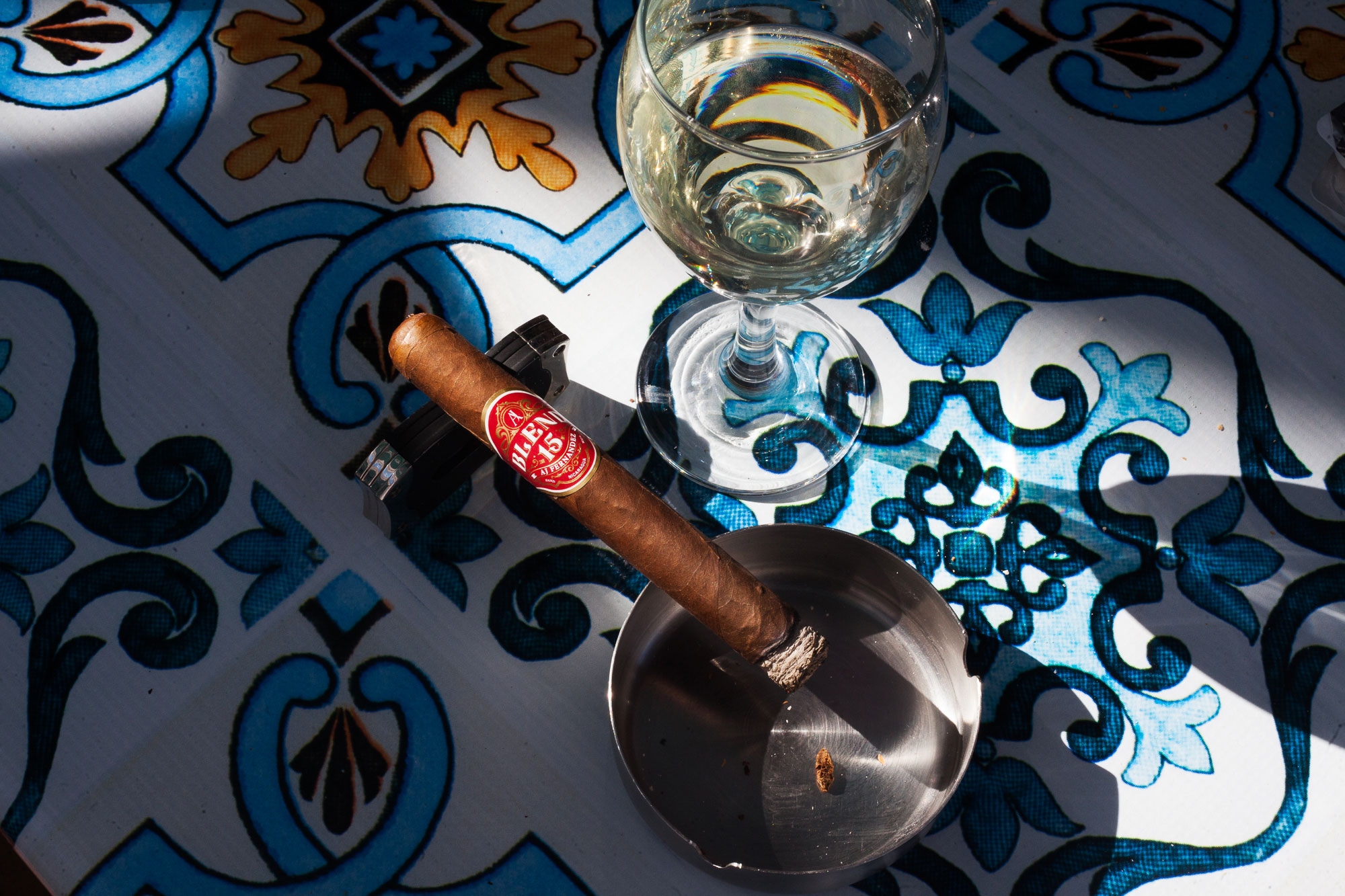 Cigar and Wine Pairing
The combination between the blend 15 and the wine is mild with fruit and zest. The wine allows the creamy, nutty flavours of the Blend 15 cigar to develop. The combination tastes like a summer day feel while you smoke the Blend 15 toro.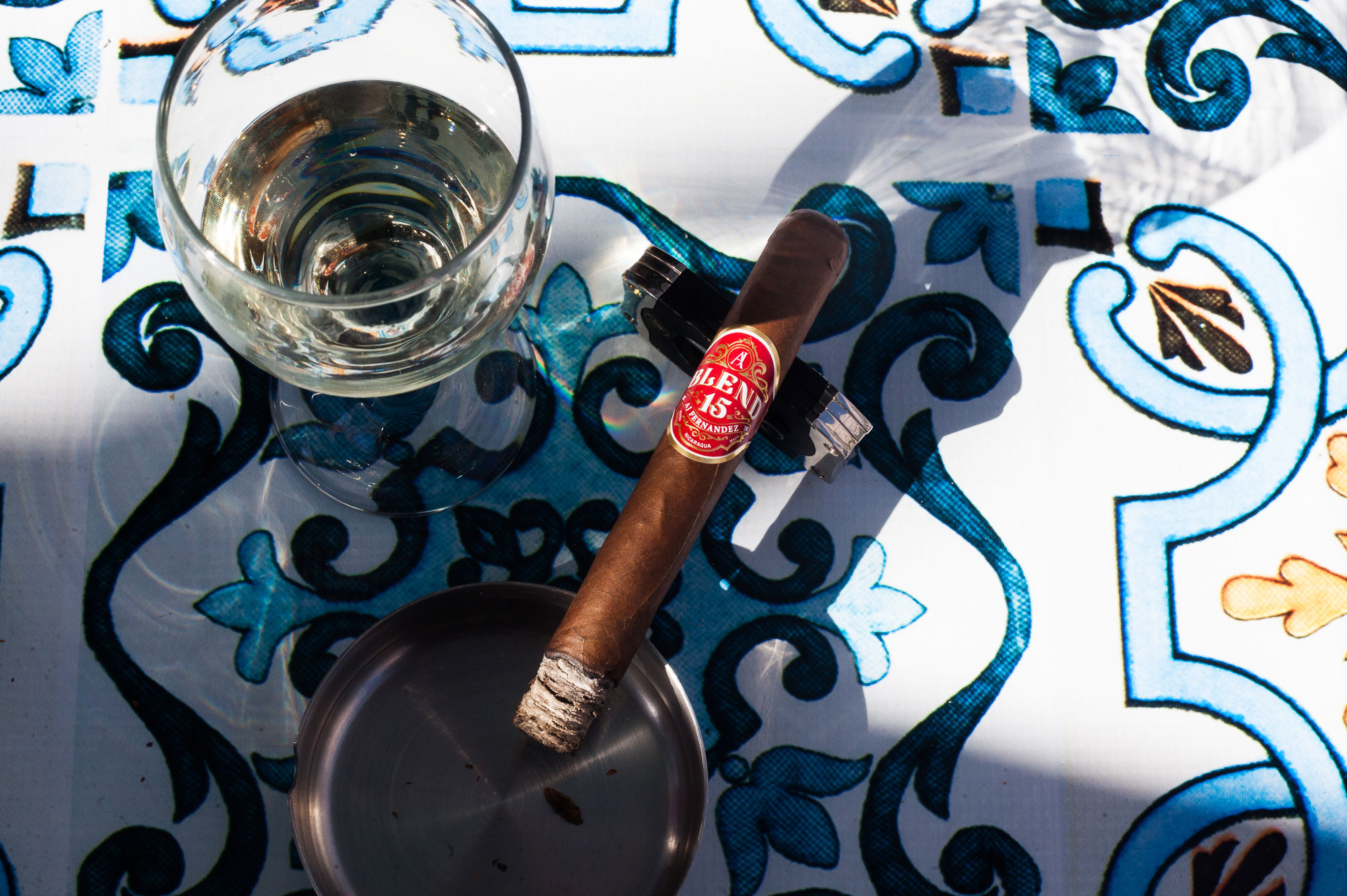 AJF Blend 15 - Toro Cigar
Blend 15 by AJ Fernandez are premium bundled cigars. These cigars are 100% Nicaraguan Puros, handmade, long-filler cigars.
Blend 15 allows consumers to buy an AJ Fernandez cigar at a reasonable offer and enjoy a quality cigar. Enjoy the discipline, passion and great tobacco from AJ Fernandez blend 15 cigar line.
This exciting new brand from AJ Fernandez is a medium strength smoke. There are 15 cigars in each paper-wrapped bundle.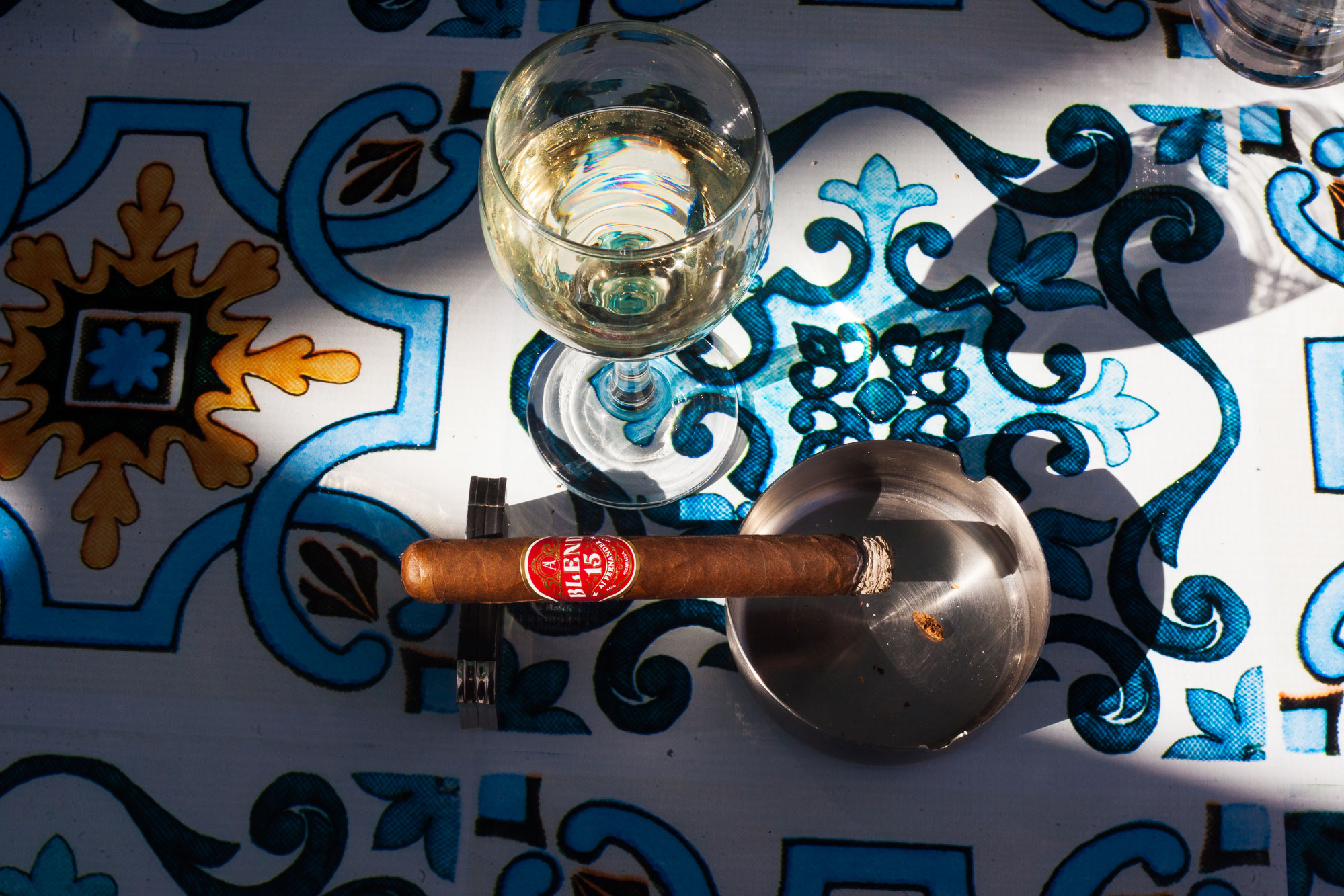 Pairing Conclusion
If you think of light white wines, acidic wines often come to mind. An acidic white wine can make your cigar experience ashy, which is the last thing you want with any pairing.
The Vinho Verde White Wine is not overpowering.
The wine complements your cigar and helps to bring out the cigar flavours. The wine is a palate cleanser allowing you to taste the progressing cigar flavours. It is a brilliant smooth pairing with hints of light caramel and fruits. Pair the wine with chicken livers and flame-grilled chicken before you light up.
The final flavour profile for the pairing is apricot with creamy coffee. To finish with something richer in taste, pair a glass of red port. The port and Blend 15 cigar blend into a Christmas cake with a strawberry nuttiness aftertaste. The port leaves a full-bodied taste enhancing the fruit and nuts combo of your pairing.
To shop the A. J. Fernandez Blend 15 cigar click the link below.