Posted by Francois Pistorius on 17th Oct 2023
Casa 1910 entered the cigar market in late 2021 with a mission to change the perception of Mexican cigars. The focus, position Mexico as a country producing luxury cigars. It's medium-bodied cigars. This As De Oro cigar has notes of melted cocoa, with hints of cherries and Shiraz spice. The firm draw with coffee notes draws you in to enjoy a luxurious slow-smoking cigar. Here is a look into the Casa 1910 Cavalry edition As De Oro cigar.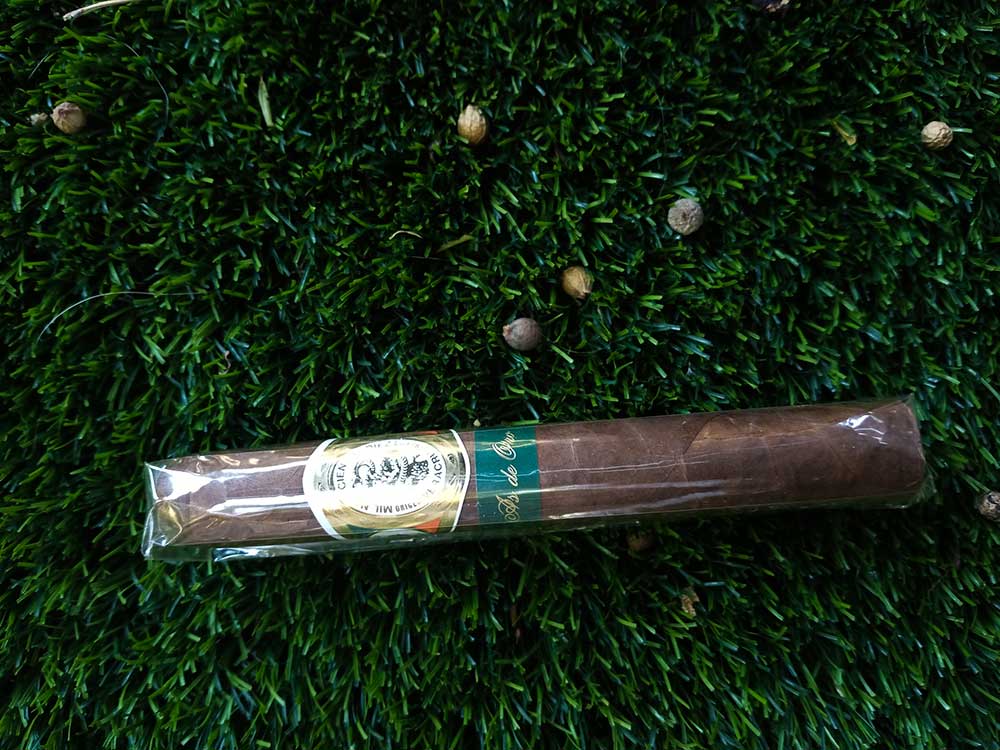 Casa 1910 Cigars
Casa 1910 made a splash at cigar trade shows. Its bright orange packaging and clever branding helps. Marketing is powerful. The use of mariachi bands and tequila tastings also helps. It positions the Mexican cigar brand as an exciting new cigar brand.






1910 As de Oro Cigar
The As De Oro cigar includes a Habano wrapper from Ecuador, a Mexican San Andrés binder and fillers from Estelí, Jalapa and Ometepe, Nicaragua. The cigar size measures 6 x 54 Toro. The Calvary Edition As de Oro has the name of Emiliano Zapata on the band. He was a leader in the Mexican Revolution. 1910 discloses which country each cigar originates from, but does not share which factory makes the cigars.
Cigar: Casa 1910 Cavalry Edition As de Oro
Country of Origin: Nicaragua
Factory: Undisclosed
Wrapper: Ecuador (Habano)
Binder: Mexico (San Andrés)
Filler: Nicaragua (Estelí Ligero, Jalapa Seco and
Viso, & Ometepe Viso)
Length: 6 Inches
Ring Gauge: 54
Vitola: Toro Extra
Release Date: September 2022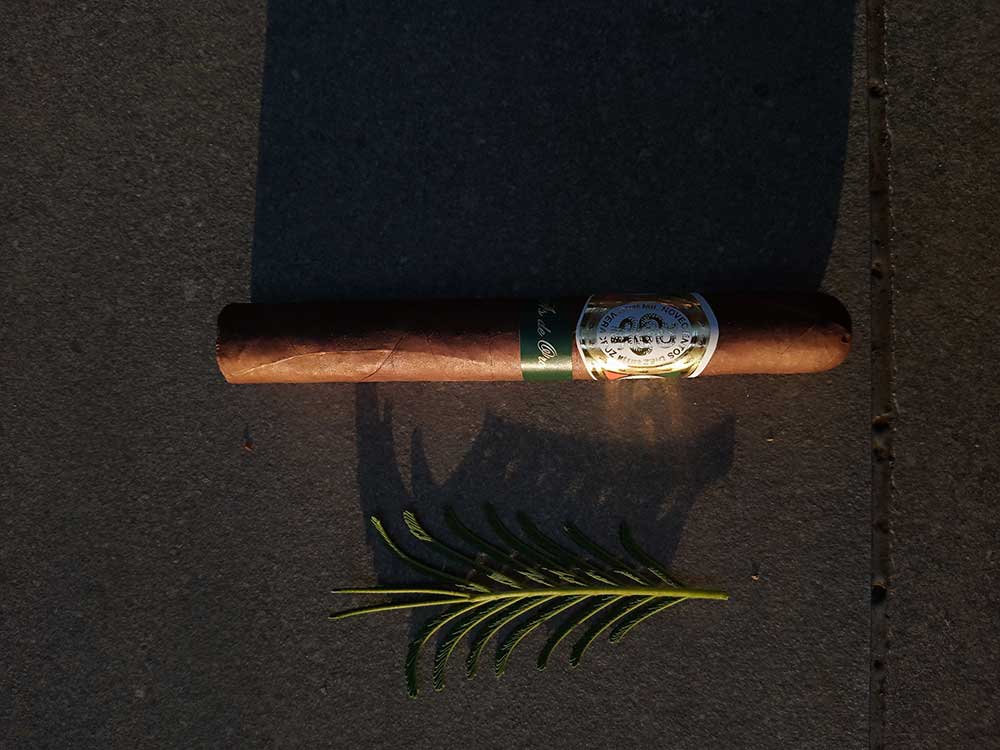 Casa 1910 Cavalry Edition As de Oro Dry Aroma
The wrapper is smooth and quite caramel coloured. It is a cigar with few veins and a smooth wrapper. There's a peculiar sweetness, cherries and red wine vat sweetness. You can pick up hints of honey, some light woodiness and subtle coffee bean scents.
Wet earth
Coffee Cherries
Sweet tobacco scents
Cocoa and mild caramel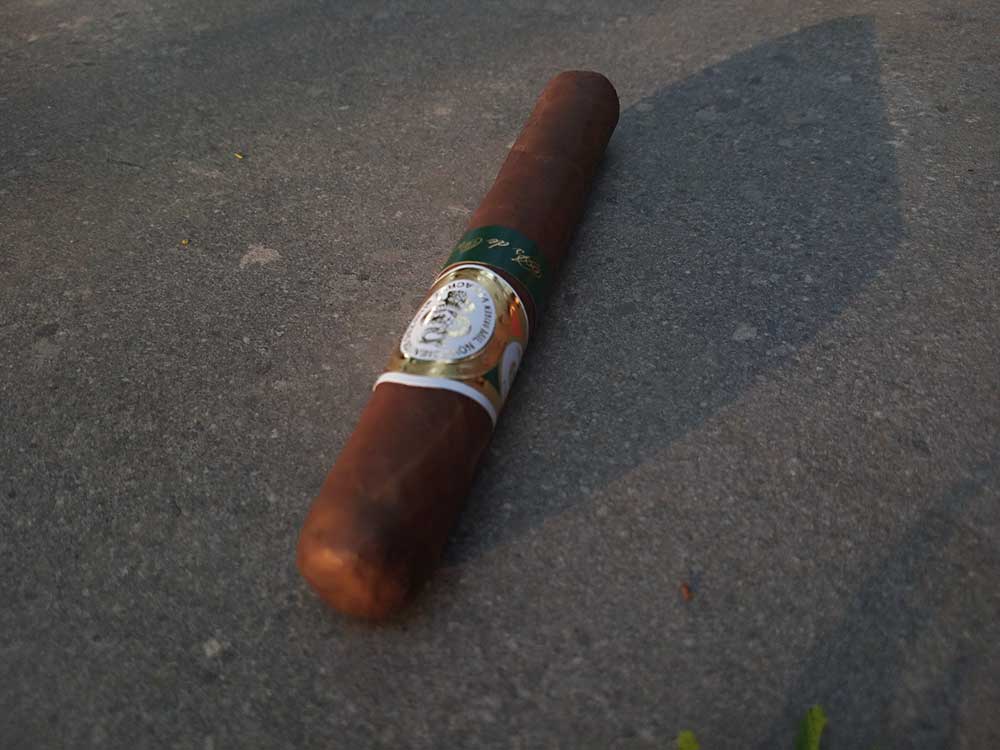 Casa 1910 Cavalry Edition As de Oro Dry Draw
This cigar has a tight draw.
Despite the tight draw, the cold draw is good with good flavours. Flavour-wise, you can taste a cherry sweetness and a musky nuttiness over mild cappuccino flavours.
This cigar is very firm and dense while the wrapper is thin. You can notice the density with a deep v-cut.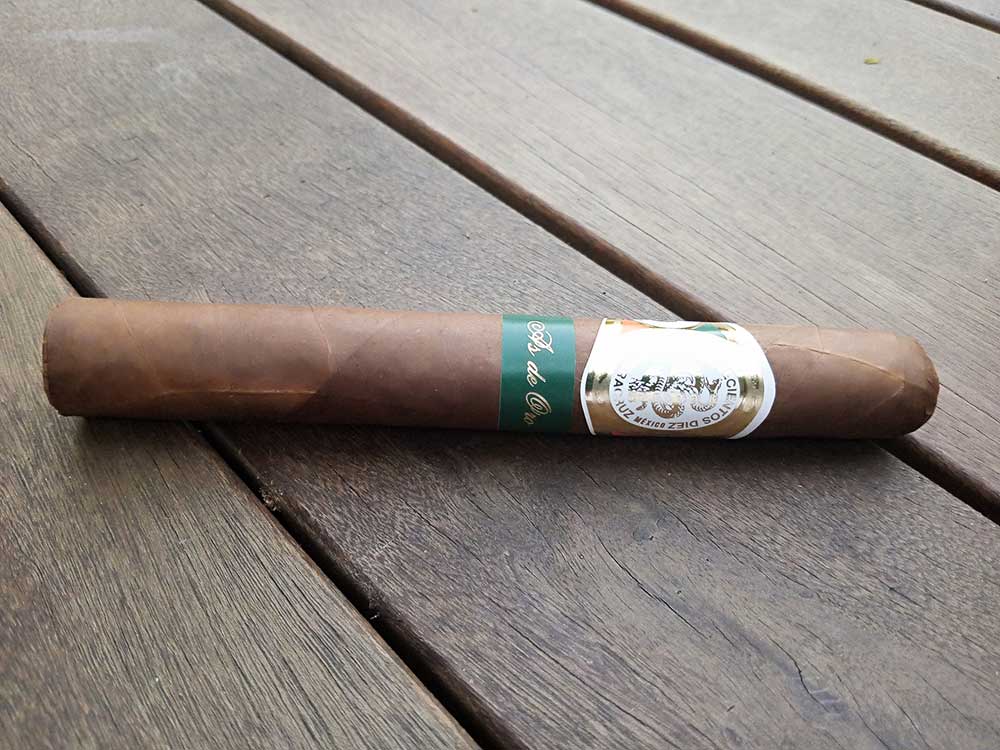 Casa 1910 Cavalry Edition As de Oro First Puff
Once lit, the As de Oro starts with a tight draw the cigar does release tasty flavours of dark melted cocoa and cappuccino tastes. There is a prominent cherry sweetness, it almost tastes like a dark Shiraz red wine sweetness. Spicy but sweet. The smoke volume is good, but this is a cigar to take your time with.
The flavour is medium-full, the body is medium and the strength is medium. All round the flavours of the cigar are enjoyable. The smoking rate is slow. I am not sure if the brand deliberately created a firm construction to create a cigar which will take time to smoke.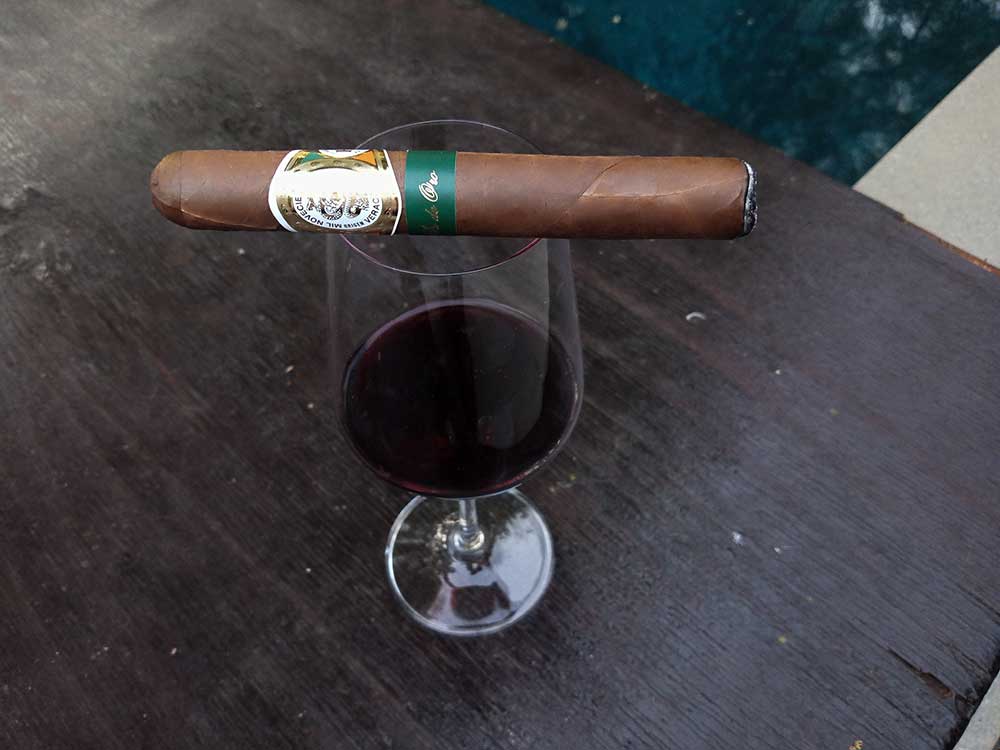 Casa 1910 Cavalry Edition As de Oro Evolution
The cigar flavours are consistent. Due to the tighter draw, the evolution is smooth and subtle. It does make it more complicated to pick up stronger flavour transitions. The tobacco smokes mild but flavourful. For a big toro cigar, it is a super summer evening cigar to take your time with next to the pool. Nuttiness, earthiness, sweetness and cocoa flavours still leed with a little bit of sweetness. The overall experience creates a creamy cigar well worth settling in with on a hot summer night.
As the cigar transitions the flavours become creamier and well blended. There are more hints of black pepper joining the cocoa earthiness. As the cigar evolves, the smoke production increases to create a better retro-hale.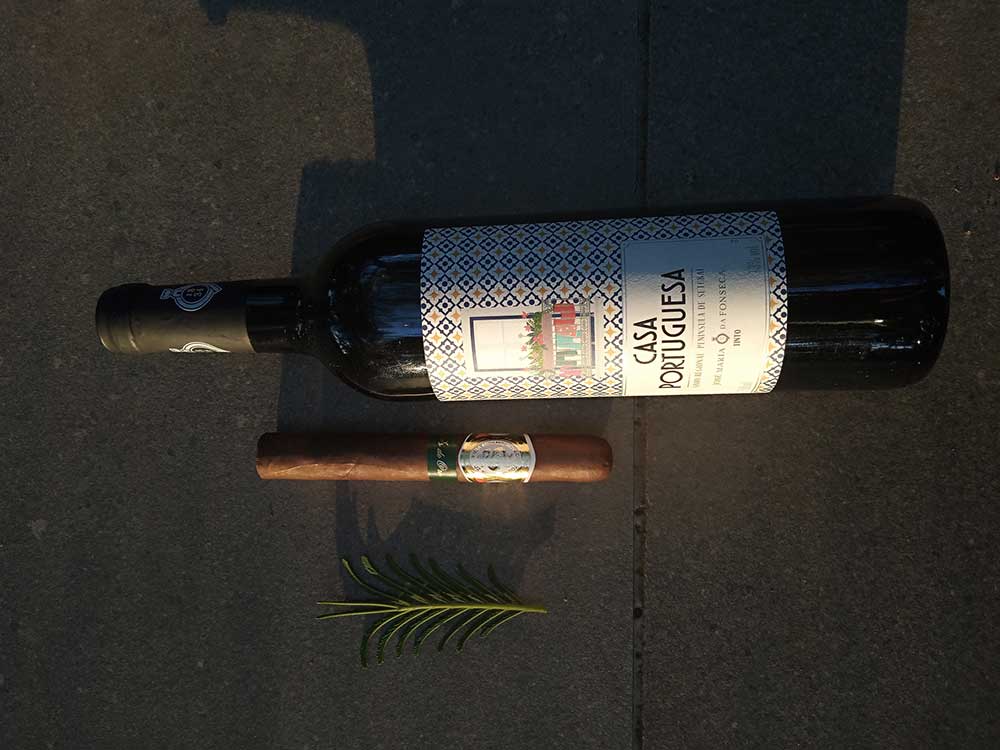 Casa Portuguesa Red Blend
Casa Portuguesa red is a toast to the unique quality and character of Portuguese wines.
Vintage Information
TYPE OF WINE: Red
VINTAGE: 2021
GRAPES: Castelão (81%) | Trincadeira (19%)
TYPE OF SOIL: Sandy
WINEMAKER: Winemakers team of José Maria da Fonseca
VINIFICATION: Skin maceration at 28oC
AGEING: None
BOTTLING: October 2021
PRODUCTION: 9 000 litres
AVAILABLE BOTTLES: 750 ml
Keep the bottles at a temperature of 12oC and humidity of 60%
Drink while young.
SERVING SUGGESTIONS: Serve at a temperature of 14oC with white meat.
13% Alcohol






Tasting Notes
COLOR: Red
AROMA: Red fruits and spices
PALATE: Fresh, soft but present tannins.
FINISH: Medium with a fruity but bold and dry red wine finish.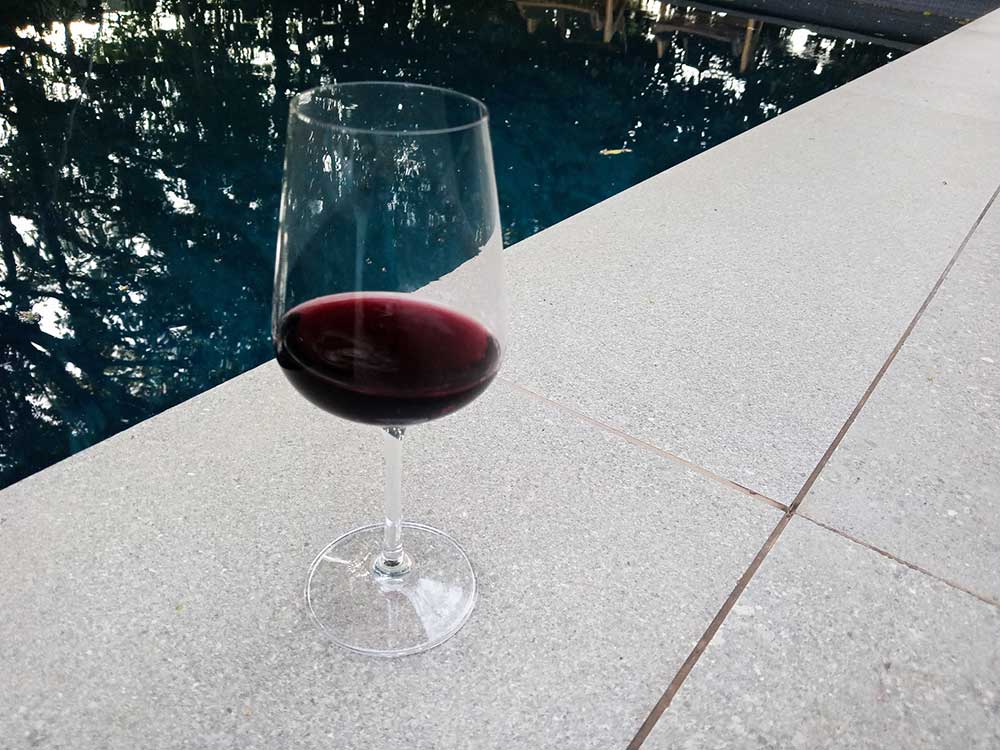 Casa Portuguesa Red Blend Aroma
Dried fruits
Spicy notes
Cinnamon and floral aromas
Red berries and dark red fruits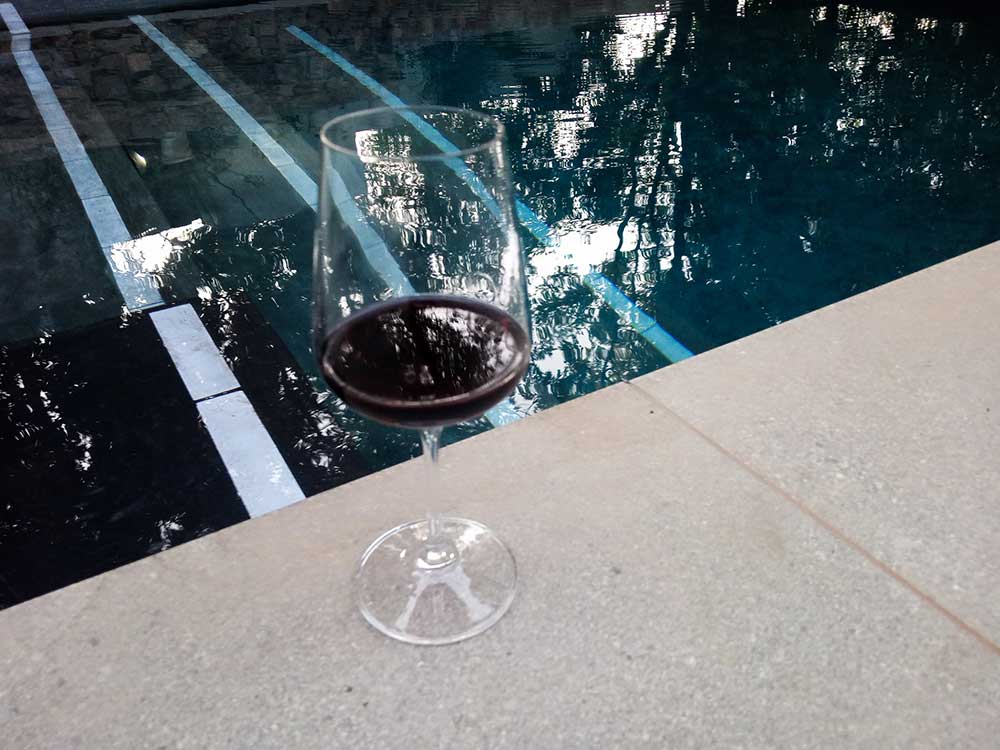 Casa Portuguesa Red Blend Taste
Deep dark red fruit tastes
Cherries, which almost reminds me of Port.
The wine has a saltiness with bold tannins and dark red fruit tastes.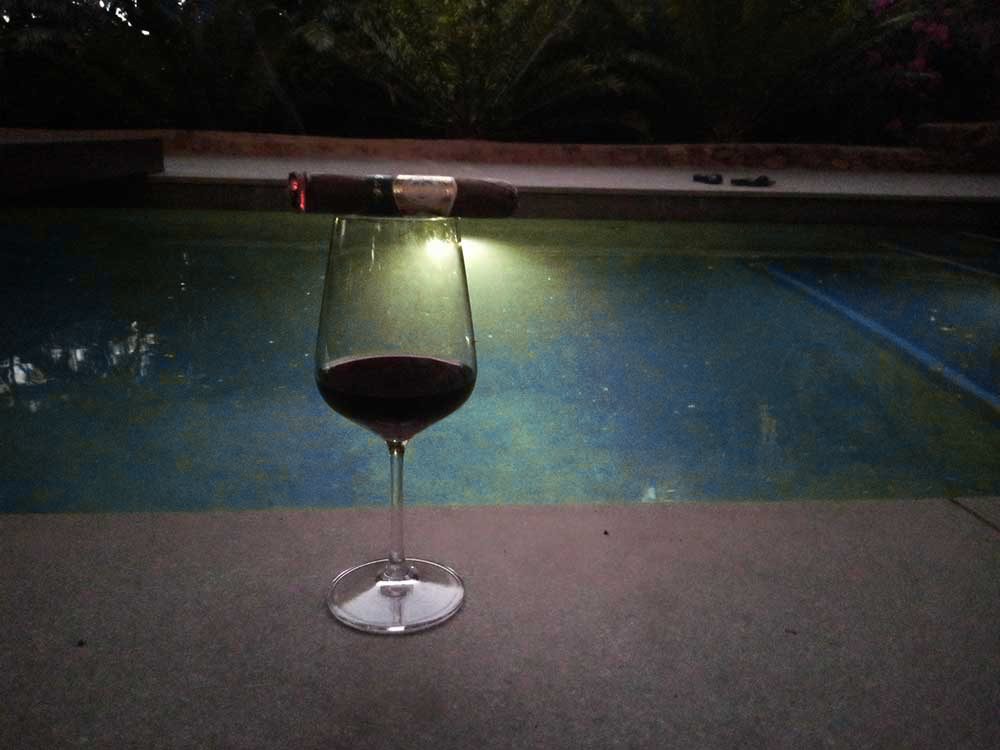 Final Casa Portuguesa & 1920 As De Ora Cigars Conclusion
The cigar burn and draw improve towards the end. There is a lot more smoke production towards the end compared to the start.
The melted cocoa nuttiness and earthiness still lead, but there's a pungent flavour entering toward the end. It is good to smoke this cigar slower and manage the burning heat. Hints of pepper and sweetness linger throughout this creamy toro cigar.
The finish delivers consistent flavours of melted cocoa, a cherry sweetness and mild notes of creamy coffee. Retrohales have nuttiness with moments of cinnamon, dried fruit and a light spiciness.
Then there is a unique floral flavour and earthiness to the cigar. It's almost like a floral herby note which is unique to a cigar finish. The flavour remains medium-full, the body is medium-full and the strength is medium.
The tight draw contributed to a cigar that took more than three hours to smoke. No puff is too strong. It is a milder blend.
The final smoking time took around three hours.
The wine is big for a Portuguese red wine. Bolder than previous Portuguese reds. The p[airing delivered a blend of melted dark chocolate with a cherry sweetness and an earthy nuttiness.
A wonderful blend of wine and tobacco flavours.
If you want to light up a slow-smoking cigar with blended cocoa and cherry sweetness flavours,
Then this 1910 As de Ora Cigar is for you.
Visit the new store to buy the entire range of 1910 cigars.