Posted by Francois Pistorius on 14th Sep 2023
Spice with a suggestion of hot fudge. Caramel and vanilla. Oak barrels and sherry casks. All these flavours and aromas are part of the 1910 Sempretina Robusto cigar. It's a creamy cigar. Welcome to Sampetrina. Throughout the cigar, it's a creamy puff with poking hints of spice and creamy biscuit flavours. Soft coffee and hot caramel with light sweetness are releases with each puff you take of the Robusto cigar.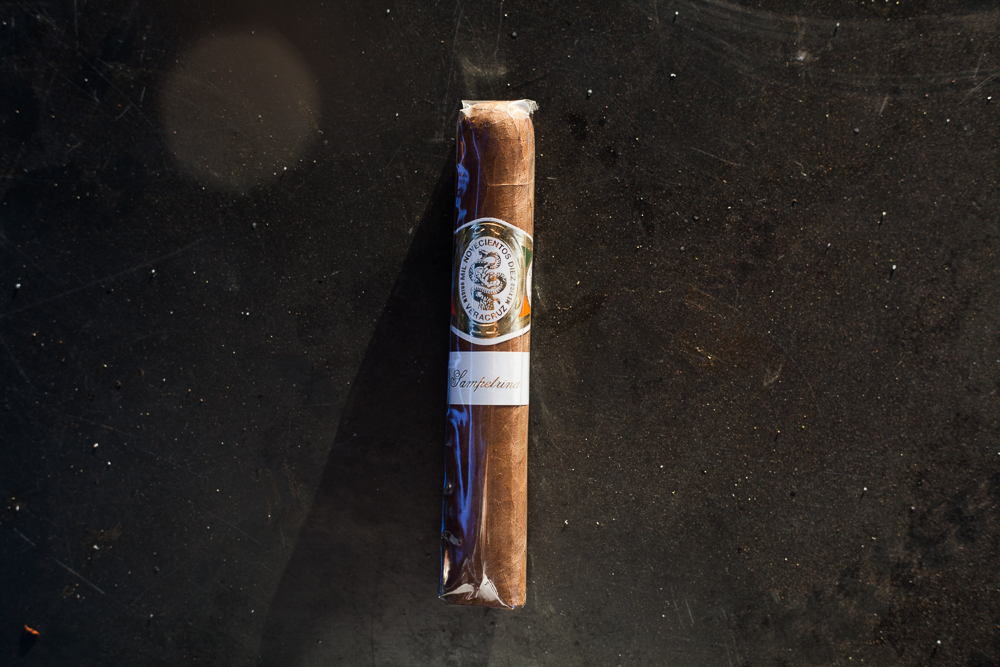 1910 Robusto Cigar Story
According to historians, Cuchillo Parado is the battle that gave birth to the Mexican Revolution. 1910 Cigar brand honours the 60 revolutionaries who took part in the revolution. The revolutionaries gave their lives for the cause of transforming the country. "Cuchillo Parado", is the flagship go-to cigar contributing to the revolution. It's an easy smoke for every everyday puff showing the best of Mexican-aged tobacco.
Many cigar lovers appreciate the Mexican San Andrês leaf, especially as a cigar wrapper. It is an incredible cigar wrapper that many brands use today.
Casa 1910 Cigars is a new cigar company based in Mexico. The company hit the premium cigar market in 2021. Named after the Mexican Revolution. Casa 1920's debut cigar, Cuchillo Parado, is a true Mexican puro.
The company respects the leaf ageing process. The wrapper aged for three years, and the binder aged for five years. Casa 1910 ages theirs for upwards of an extra eight months.
If you wonder what a Mexican Robusto cigar offers you, let's have a look at the blend.
BLEND
Cuchillo Parado
Robusto 5″ x 50
CASA 1910 SAMPETRINA ROBUSTO (5 x 50)
Wrapper: Mexico (Sumatra)
Binder: Mexico (San Andrés)
Filler: Mexico (San Andrés)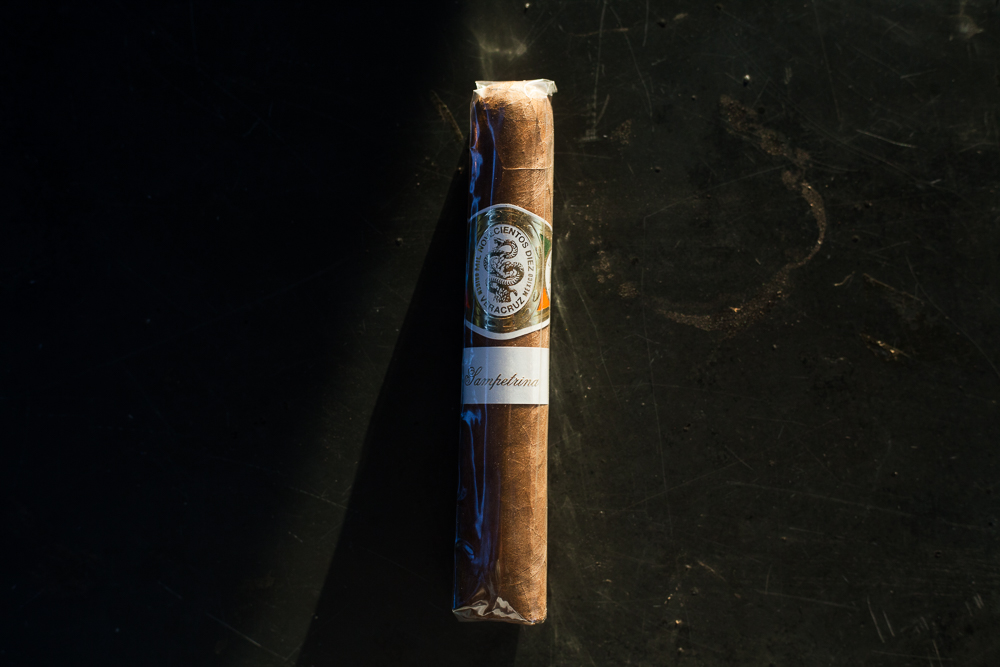 1910 Semetrina Robusto Cigar Aroma
Casa 1910 Cigars Cuchillo Parado Robusto
On the aroma, I picked up sweet baking spice notes while the foot has a bit of a fire and smokey barnyard notes and a touch of earthiness. I must say the smokeynotes are strong. But nothing wrong with some smokey barnyard aromas that blend into an aged tobacco scent.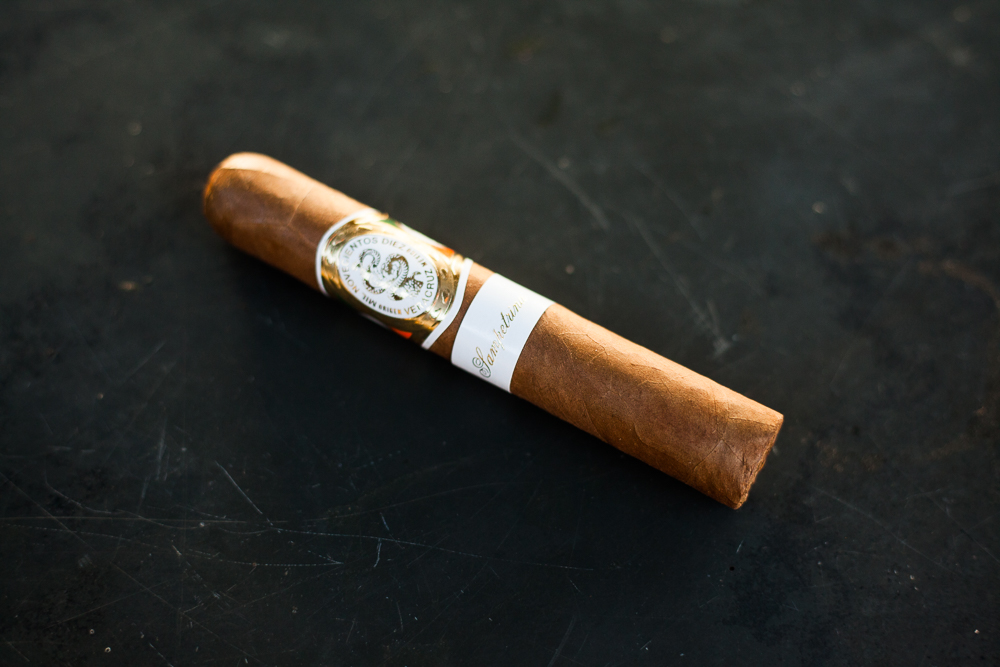 1910 Semetrina Robusto Cigar Dry Draw
Using a V cutter, I opened the cap perfectly and gave the Cuchillo Parado some cold draw puffs. The draw is easy and airy.
The draw offered notes of pepper, cream, and a bit of dry hay.
Let's light. Warm the foot to an even orange glow and draw in the first puffs of pepper and woody notes. The burn is even producing a light ash.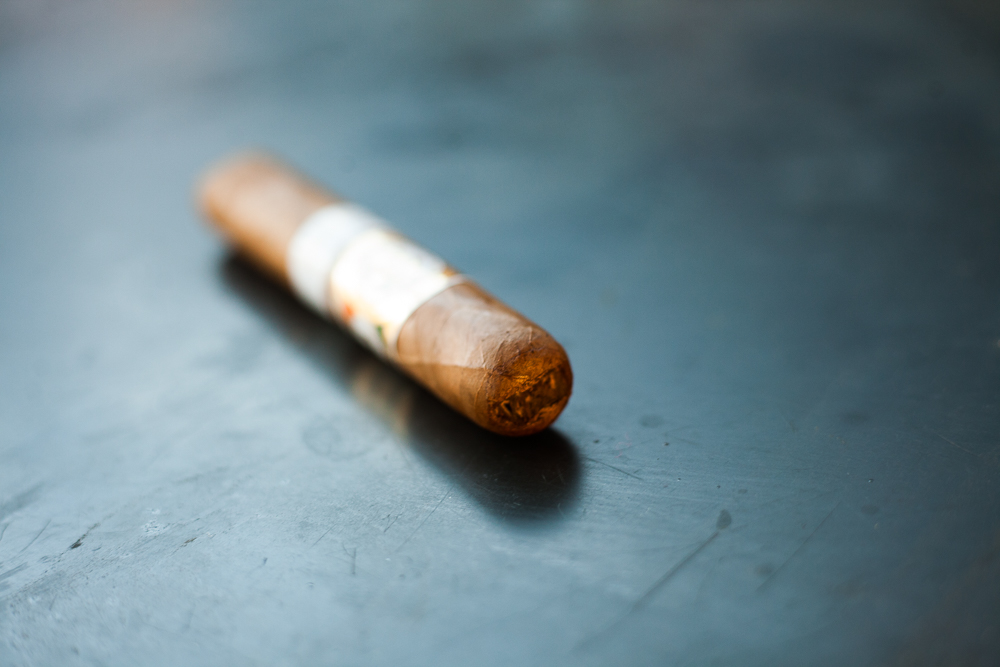 1910 Semetrina Robusto Pre-Light Draw
The Casa 1910 Cigars Cuchillo Parado is a nice-looking dark tan and smooth cigar. It does have a few veins running along the barrel, but nothing rugged. It is a well-packed cigar and the roll has tight seams with a firm feel.
Dry and musty.
Vanilla
Caramel
Cornfield
Oak barrels
Sherry casks
Dry hay grass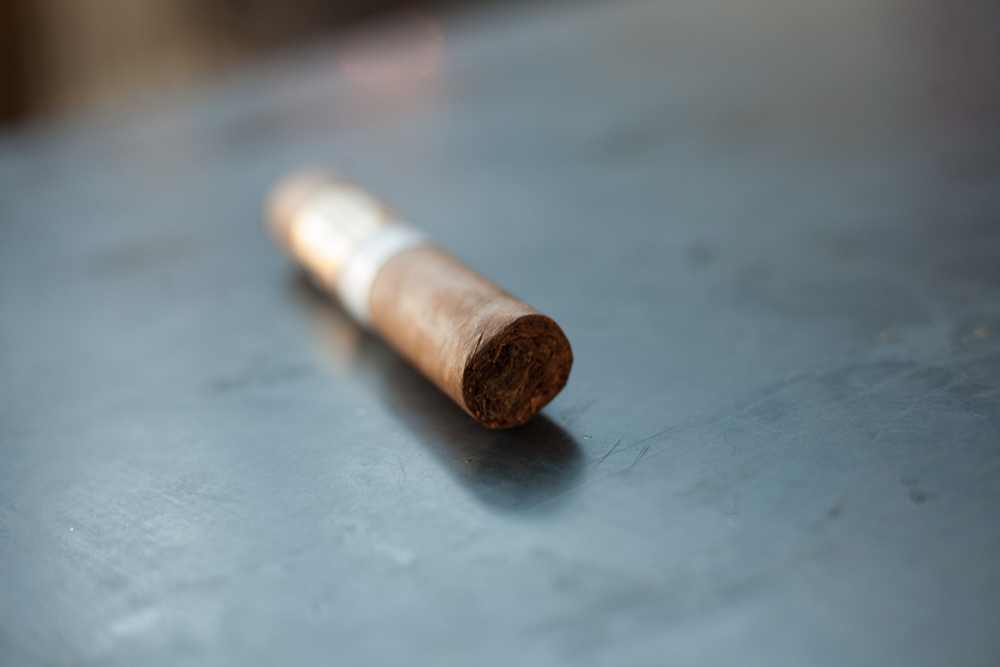 Casa 1910 Cigars Cuchillo Parado Robusto
The cigar has two bands.
The primary band uses a bright gold and white motif that displays the company's logo in the centre. The rattlesnake wrapped around the band looks like a tree trunk.
Across the top is the phrase "MIL NOVECIENTES DIEZ" which translates into 1910. The bottom states "Origen Veracruz Mexico" which identifies the location where the cigar originates from. The left and right side displays the colours of the Mexican flag (green, white, orange).
There is a circle on the left with the number 19 and "Orgullo Nacional" (National Pride) along with a circle on the left with the number 10 and "Elaborado por Artesanos" (Made by Artisans).
A secondary orange band sits below the primary band and states the name of the cigar Cuchillo Parado in gold.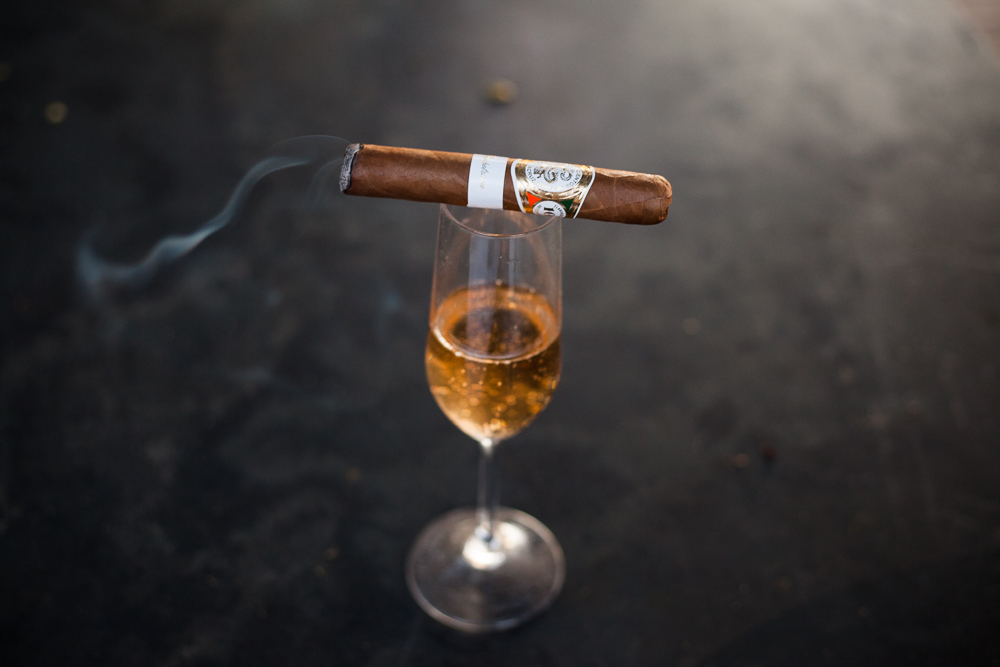 1910 Semetrina Robusto Cigar First Puff
Initial light offers a mix of pepperand woodnotes.
Medium grey ash develops on top of a medium thick and slightly wavy burn line. Each puff delivers a full volume of thick and chewy smoke.
A growinglight sweetcitrus taste starts while the overall note is caramel and creamy biscuits. The smoke is smooth and creamy with cocoanuances and light cedar notes. There are hints of floral notes.
Medium in Strength
Total Smoking Time was 1 hour and 30 minutes. A nice slow smoke, but very enjoyable and easy.
Effortless draw with a hefty smoke output. The cigar has strong hot fudge notes with caramel and malva pudding flavours.
Wood, earth, and vanilla float in the air.
What was a general sweetness on the pulls slowly becomes smooth vanilla. Spice decreases all around.
This cigar's consistency is admirable with a subtle complexity.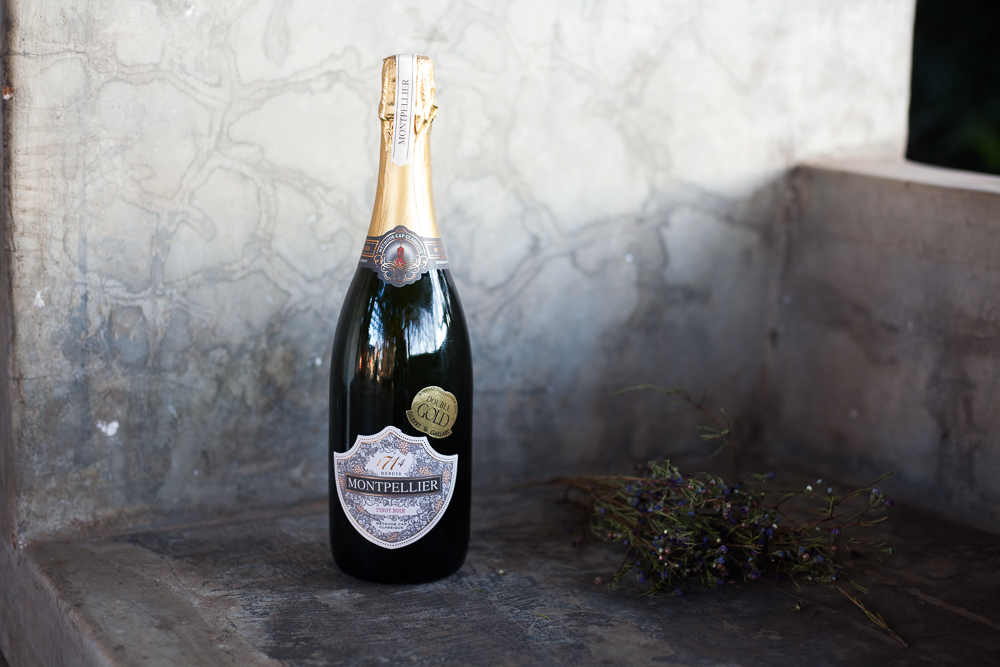 Montpellier Pinot Noir Bubbly
Colour pick-up from the red grape, Pinot Noir, minimised by maturing control at harvest and minimum skin contact during processing before the bottling to undergo second fermentation.
This bright, fresh, and intense Brut Pinot Noir tickles the nose with aromas of fresh berries, black cherries, and a hint of mushroom with a fine bead.
It is a full-flavoured sparkling wine. The bubbly delivers arousing aromas of lightly toasted flavours, surrounding a core of crushed strawberry and forest fruits.
Delicious with rich creamy dishes that have a 'toasty' character. The wine is perfect for puff-pastry dishes and a cigar. It is also associated with luxury foods such as Foie Gras, caviar, black & white truffles, oysters, and the finest smoked salmon.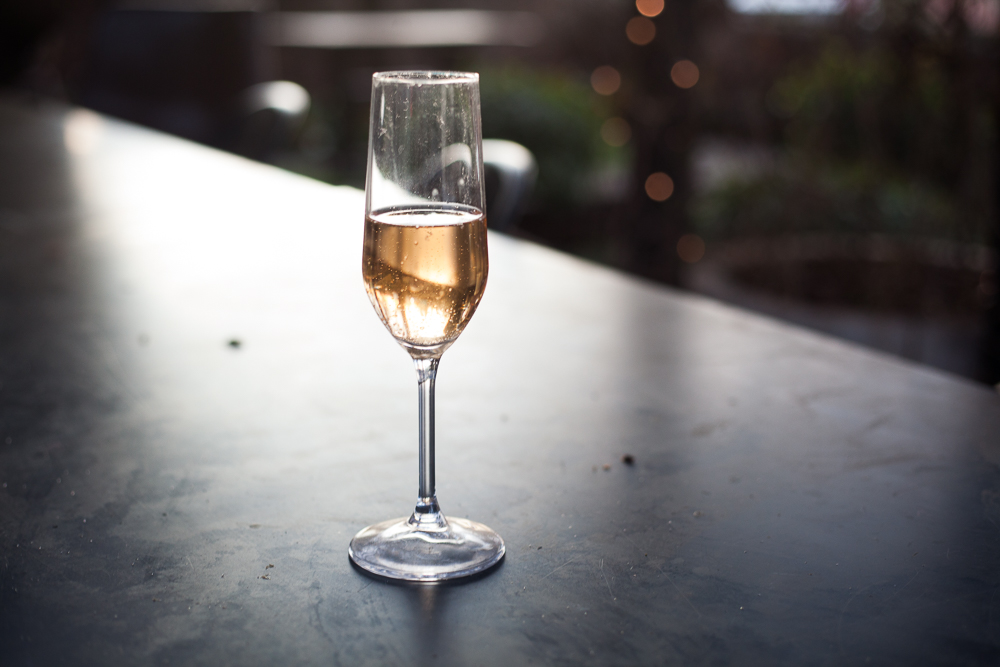 Montpellier Pinot Noir Bubbly Aroma
Strawberry
Fresh acidity
Tropical fruits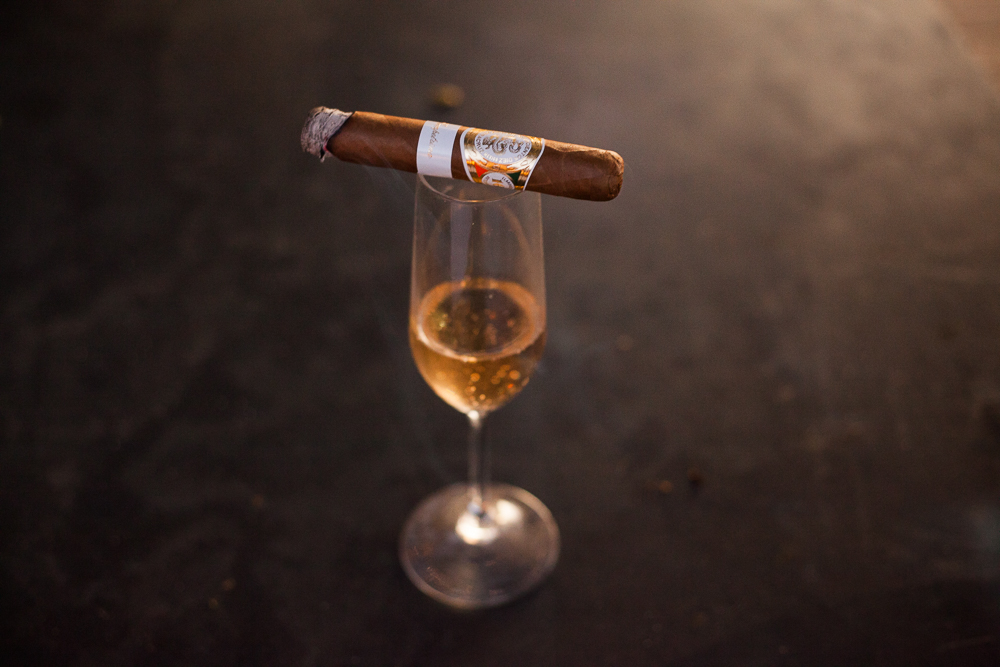 Montpellier Pinot Noir Bubbly Taste
Light
Fresh
Balanced
Strawberries
Fruit cocktail and easy drinking with a light fizzy bubble.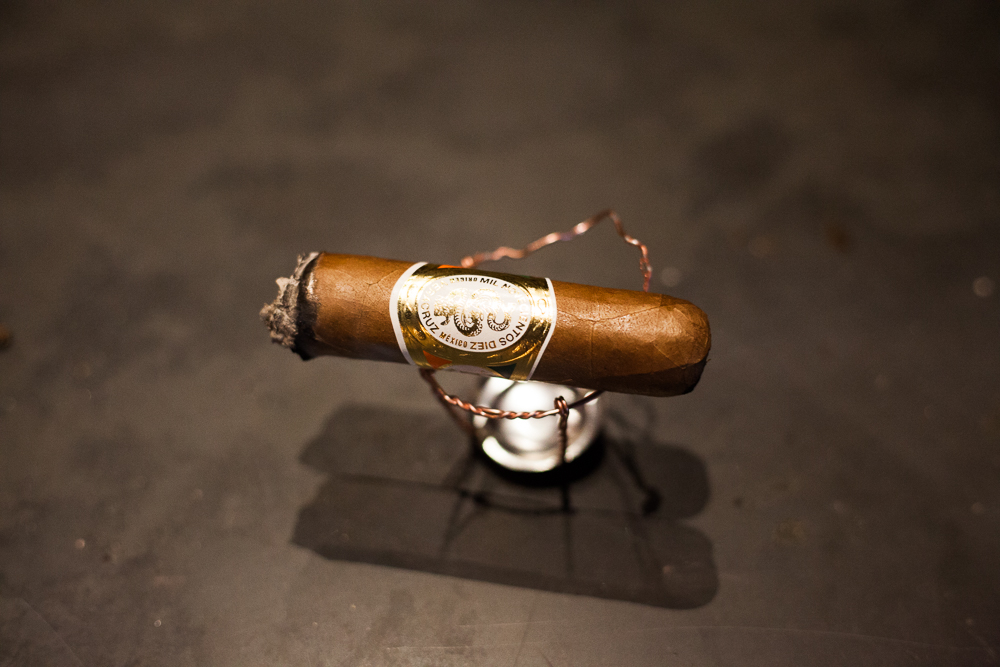 1910 Semetrina Robusto Cigar conclusion
The Pinot Noir Bubbly enhances the hot fudge character of the cigar. There are tastes of fruity flavours and a macaroon sweetness.
The pairing lifts the pastry notes of the cigar with light strawberry aftertastes.
If you love bubbly, the wine is excellent with this creamy cigar. It is a lighter-style cigar easy with a morning coffee or a fresh spring evening.
The cigar smokes easy with caramel biscuit notes and tobacco sweetness.
It is a super smooth smoke, very enjoyable with the light fruity bubbly wine.
Casa 1910 Cigars Cuchillo Parado is a Mexican Puro with a well-aged tobacco leaf. The cigar enticed me with classic flavours of caramel, vanilla and a rounded sweetness of sherry casks flavours.
To light up this creamy smooth cigar,
Click this link below
Fire up your 1910 Semetrina Robusto Cigar