Posted by Francois Pistorius on 31st Jul 2023
A Unique cigar and wine pairing
This is a great cigar for a warmer winter night. The flavours are mild, yet the cigar experience is consistent and smooth with creamy toasty notes.
"I have met the most wonderful people with a cigar in my hand." Quoted from 1502 founder Enrique Sánchez.
This new blend released early in 2022 to commemorate 1502's 10th anniversary. A cigar named after the year that Christopher Columbus discovered Nicaragua.
Over the past 10 years, the brand 1502 gained an excellent reputation within the industry. It is quality cigars and incredible blends. The Aniversario 10 is a rich and complex medium-strength blend. You will taste notes of coffee, wood, natural tobacco sweetness, earth, and hints of pepper.
The company behind the 1502 brand is Global Premium Cigars.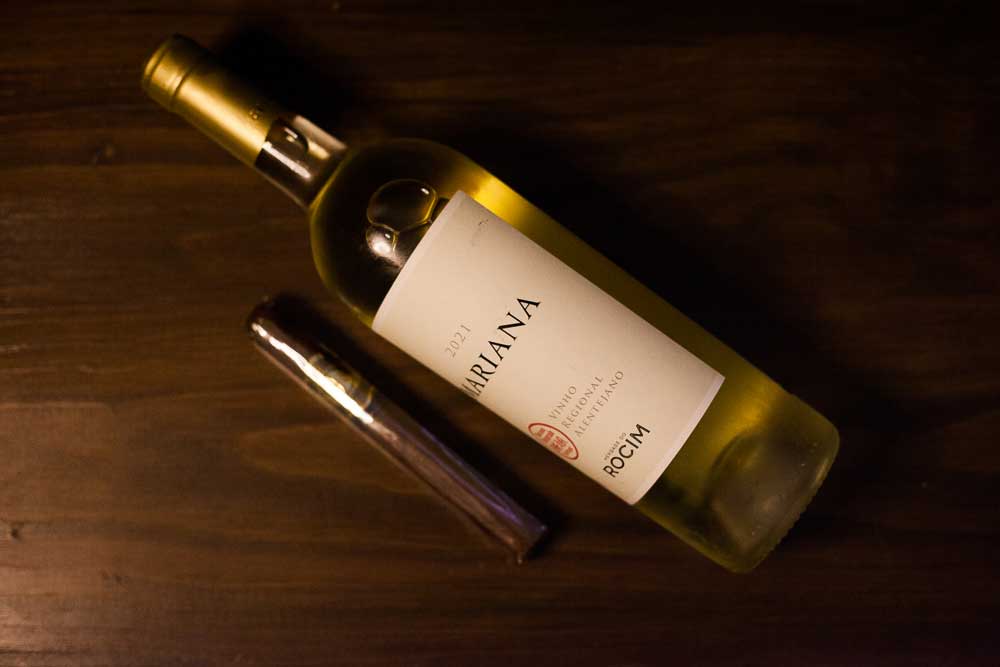 The start of the 1502 cigar
Enrique Sánchez started 1502 as a tribute to his home country of Nicaragua. The brand's name originates from the year in which Christopher Columbus arrived in the country. The 1502 Aniversario 10 Toro has tobaccos from two other countries for its blend. The wrapper is an Ecuadorian Habano leaf, while the binder comes from Mexico's San Andrés region. The filler is Nicaraguan.
Tabacalera AJ Fernandez Cigars de Nicaragua in Estelí produces the 1502 Toro. It's debuting in a single 6 x 50 toro size.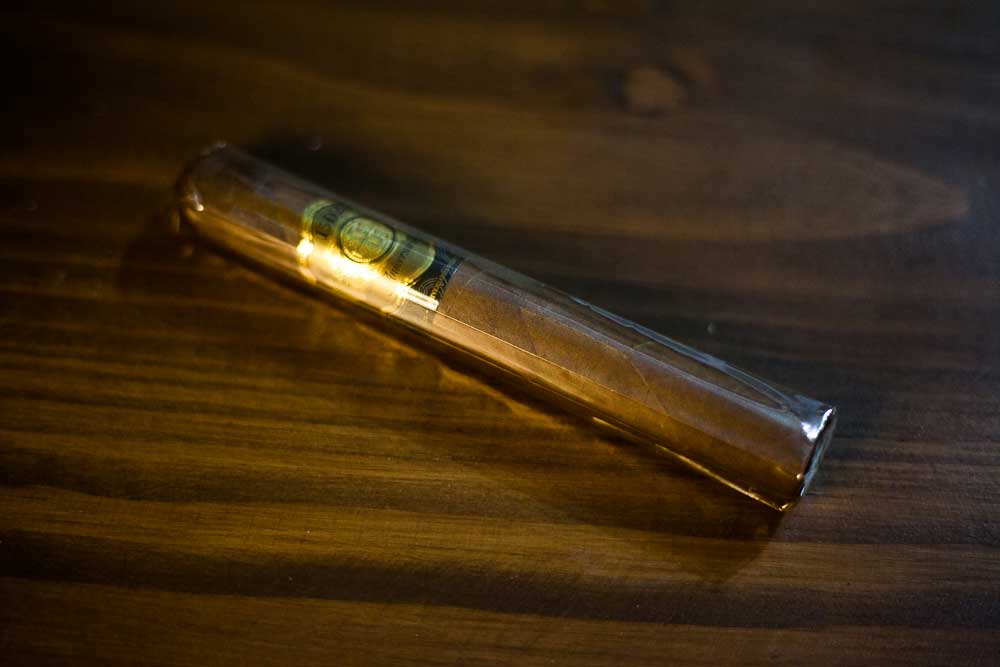 1502 Aniversario Cigar details
Cigar 1502 Aniversario 10
Country of Origin: Nicaragua
Factory: Tabacalera AJ Fernandez Cigars de Nicaragua
Wrapper: Ecuador (Habano)
Binder: Mexico (San Andrés)
Filler: Nicaragua
Length: 6 Inches
Ring Gauge: 50
Vitola: Toro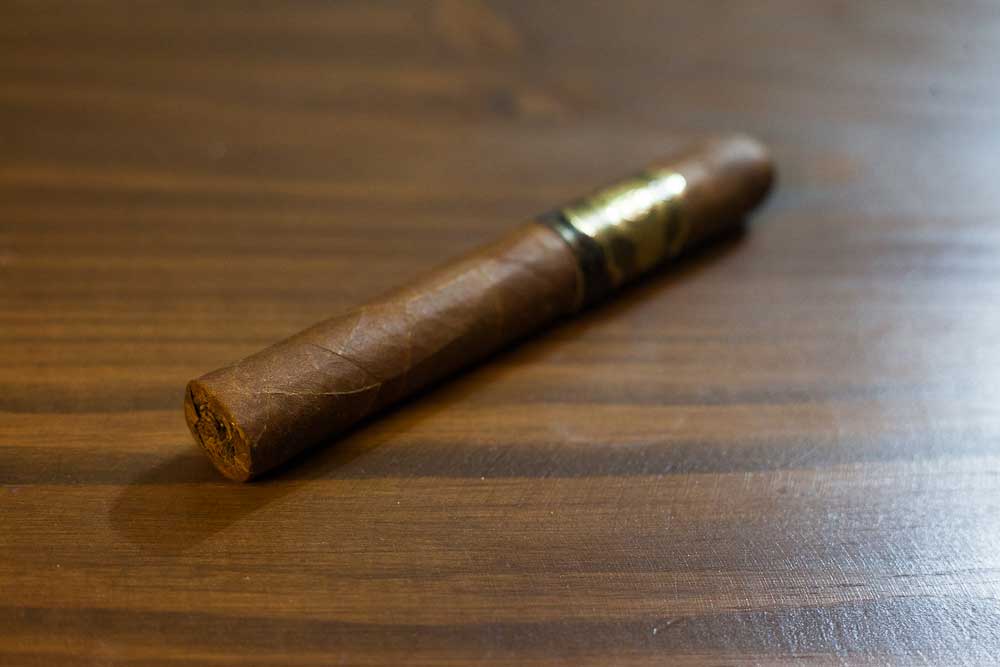 1502 Aniversario Wrapper
The 1502 Aniversario wrapper is a dark caramel colour. There are thin and prominent veins on the smooth wrapper. The wrapper is very smooth with a light oily texture that gives a sheen of slickness.
1502 Aniversario Cigar Band
I like the cigar band, black and gold. It is a powerful colour combination with a simplistic design.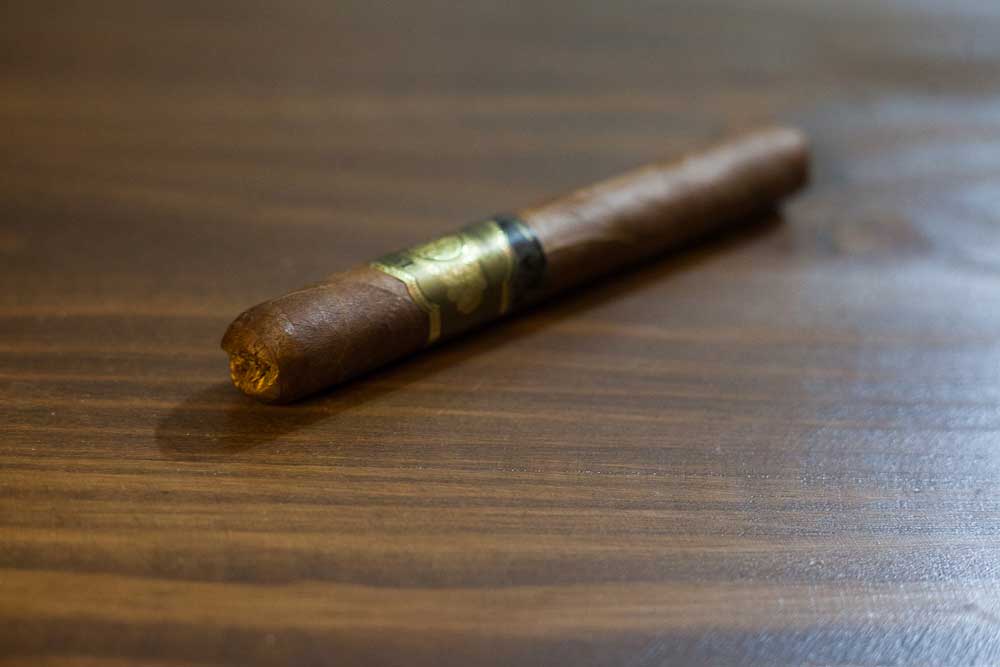 1502 Aniversario Dry Draw with a Locked foot
So this is the first cigar in a while where I pick up something completely different and unique on the draw.
The cigar has a unique soy sauce taste on the draw, mixed with coca cola. I know it sounds strange but that is what I pick up on the first draw. Of course, it depends on your palate. I relate the taste to liquorice.
The draw is creamy, with hints of warm bread and very faint spice tastes. Reserved cold draw flavours.
The draw also releases hints of balsamic vinegar blended into caramel tastes.
The draw is firm but good.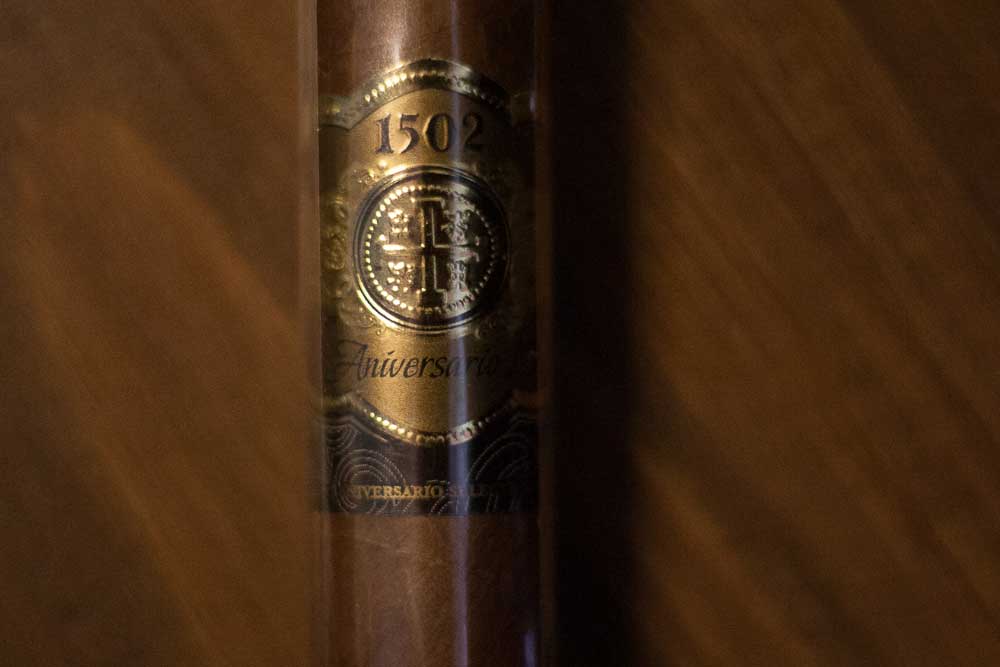 1502 Aniversario First Puff
The 1502 Aniversario 10 starts with a robust tobacco profile.
The first puff has cocoa and balsamic reduction with a huge puff of smoke.
The first puffs are medium-full with rich earth, very light spice and some caramel flavours.
The flavours remain consistent with a medium-full body and profile. The cigar smokes with plenty of smoke, an easy draw and an even burn line.
A Toror cigar is a great cigar size. Let's look at the wine to pair with the 1502 cigar.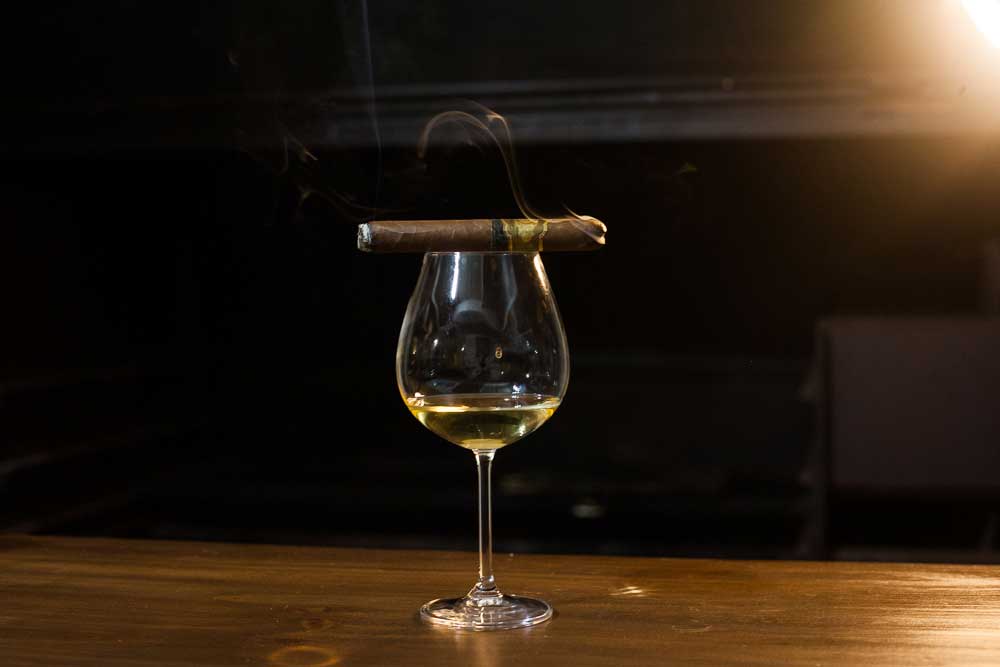 Wine Pairing
ROCIM Mariana
REGION: VIDIGUEIRA | ALENTEJO
CLIMATE
The vines grow in a Mediterranean climate. The area is in the sub-region of Vidigueira, with perfect climatic conditions in Alentejo. The area has an excellent microclimate for the production of quality wines.
SOIL
It is tough terrain to grow wine. Predominantly granite and schist. This soil area produces excellent wines.
VARIETIES
Antão Vaz,
Arinto and Alvarinho
The varieties Antão Vaz, Arinto and Alvarinho grow in vertical positions, in a plot exposed to the east, with an east-west orientation.
Alcohol Content 12,5%
Total Acidity › 6,000 g/dm3
pH › 3,32
VINIFICATION
Manual harvest in 12 kg boxes. After a selection on a vibrating sorting table, the grapes underwent cold maceration. Fermentation happens in small capacity stainless steel tanks, at a temperature of 16oC, for 20 days.
AGING
Bottle ageing for two months.
TASTING NOTES
Citrine green in colour. Rich in fruit with exuberant tropical notes. Freshness, minerality and balanced acidity.
Contains Sulfites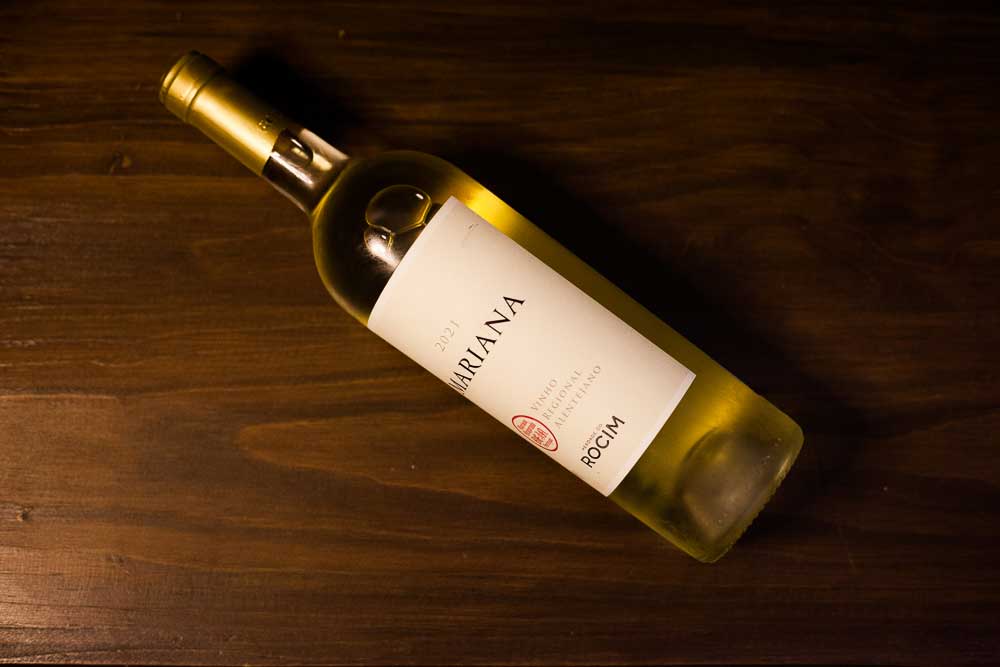 Mariana White blend from Portugal.
Mariana white scent
Mandarin
Honey Suckle
Red sweet apple
Fresh strawberries
Light buttery character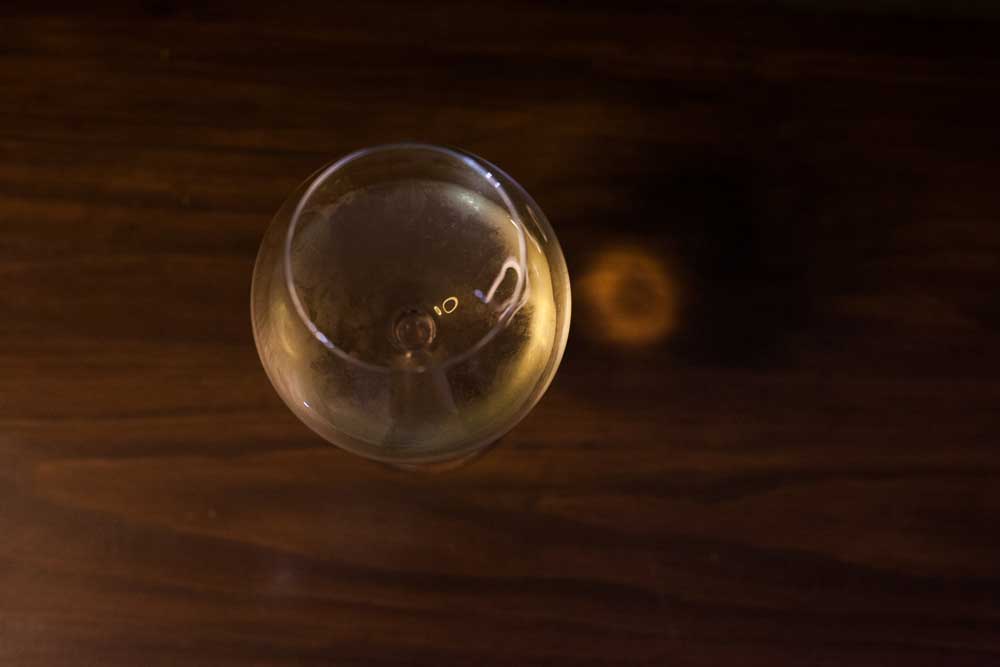 Mariana white taste
Limey, Lmeony and fresh with crisp flavours
It is a balanced white Mediterranean-style wine with balanced acidity.
Litchi
Strawberries
An absolute fruit explosion
I did put the wine in the freezer before opening it. It enhances all the white wine qualities and released an excellent fruity bouquet and taste.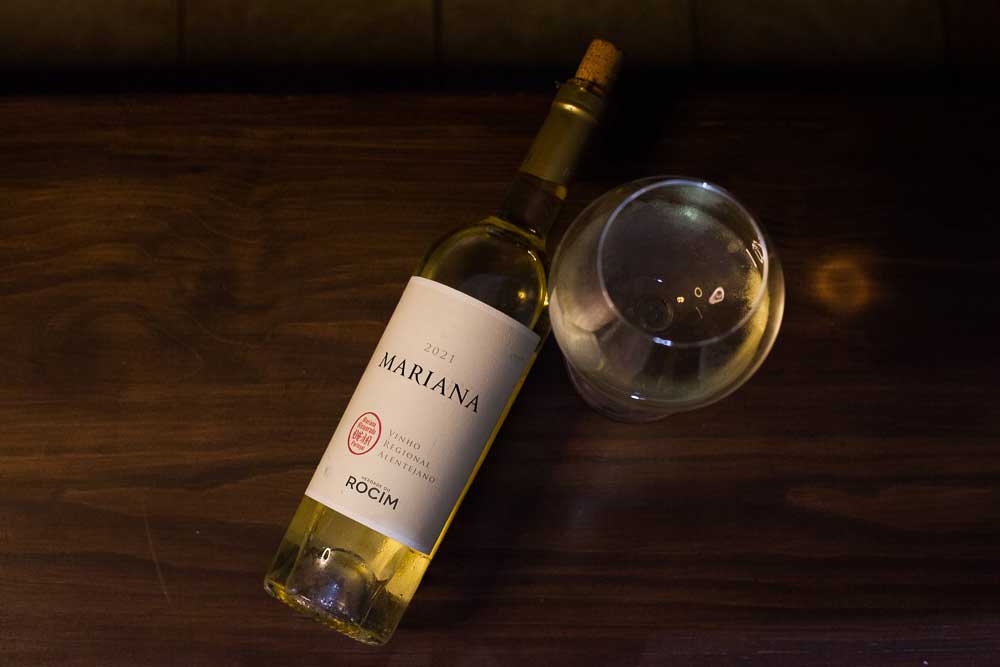 1502 Aniversario & Mariana White Pairng
It's a wonderful pairing with an Ice cold glass of wine that pairs unique with the 1502 Toror. The wine enhances vanilla and caramel in the cigar. The balsamic reduction tastes moved into caramel and croissant flavours. A fresh and toasty caramel combination.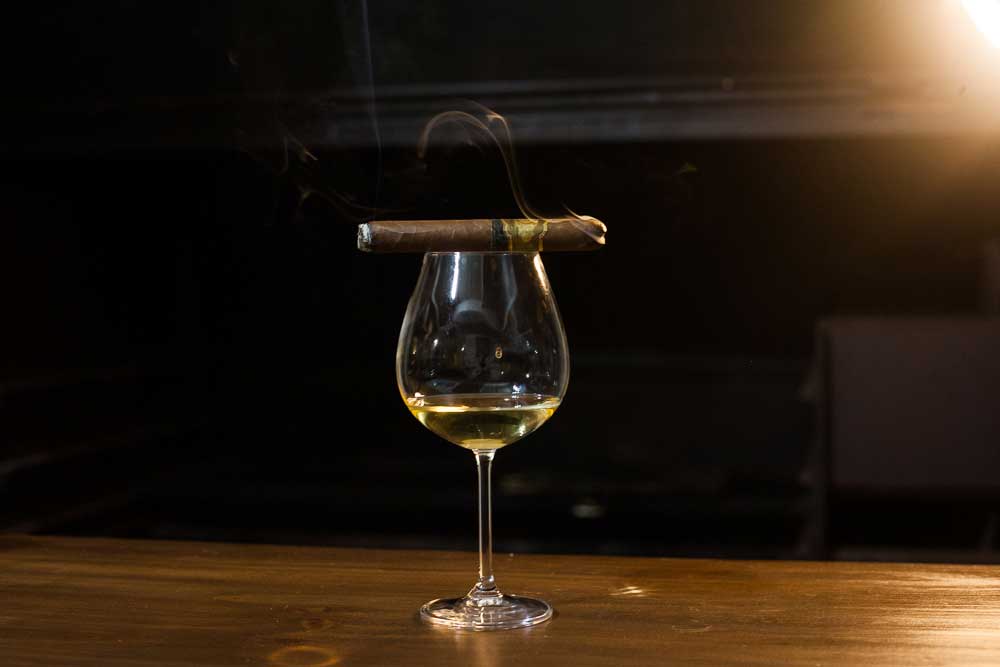 1502 Aniversario Evolution
It is a cigar that remains smooth and easy. Each puff release consistent flavours of cocoa powder that evolve in a warm caramel taste.
Construction and draw both remain brilliant.
The 1502 smokes slow with an impressive balance and complexity.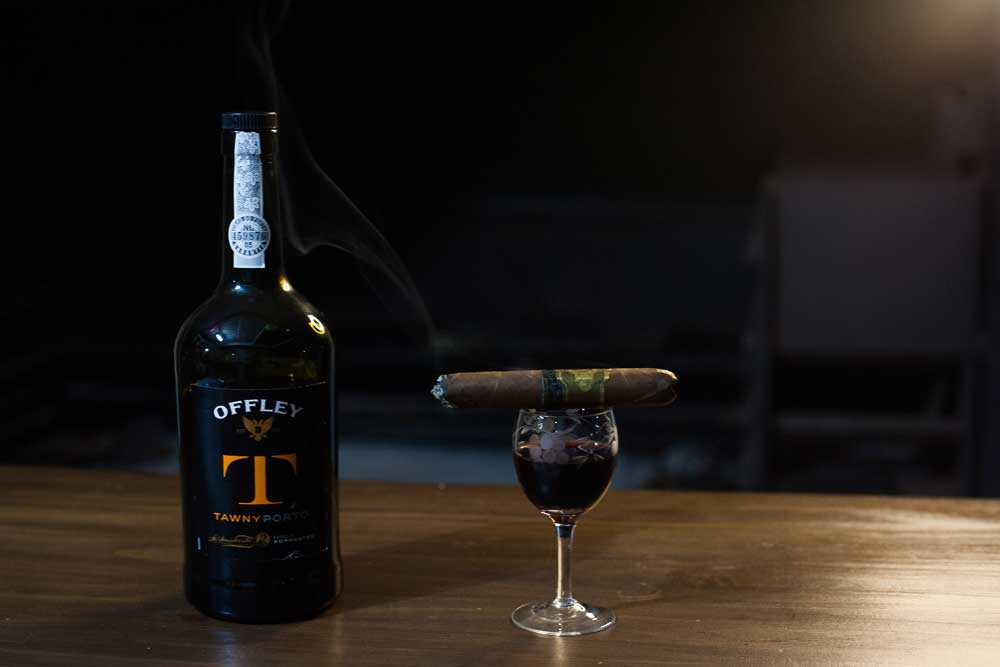 1502 Aniversario Finish
It is a well-balanced blend from start to finish.
The flavours are subtle and consistent giving you a very smooth smoking experience.
The AJ Fernandez Cigars team produces exceptional quality cigars with almost perfect construction.
Offley Tawny Port is good. Sweet with nutty, dried red berries and fig. Plum aromas and harmonious on the palate.
And what better way to finish a cigar with a sweeter nutty taste towards the end. It's a portuguese Port with a blend of Touriga Franca,Tinta Roriz,Tinta Amarela,Tinta Barroca and Tinto Cão grapes.
If you love port, try a Tawny port with your cigar. The pairing is a perfect match.

If you want to light up a 1502 Aniversario cigar,
Click this link below.