Posted by Francois Pistorius on 26th Jul 2023
Introducing the Rocky Patel DBS Cigar. Bold and Sensational World of Rocky Patel cigars.
What does DBS stand for? DBS stands for double broadleaf selection. It is a reference to the two distinct types of broadleaf tobacco in the cigar blend. The wrapper is a Mexican San Andrés varietal. This cigar has unique intricacies and incredible perfection. However, this hand-rolled gem needs to be lit up to experience the bold smoothness.
To start with,
what is more beautiful than a dark glowing cigar wrapper?
And
An orange branding on a royal-looking Rocky Patel cigar?
The cigar is a looker.
Light up and swirl the flame over the tobacco to release the incredible tobacco aromas from the DBS.
From the double broadleaf brilliance,
The first draw intensifies that the DBS is a next-level Rocky Patel cigar.
Have you smoked many Rocky Patel cigars?
Let's light up the DBS.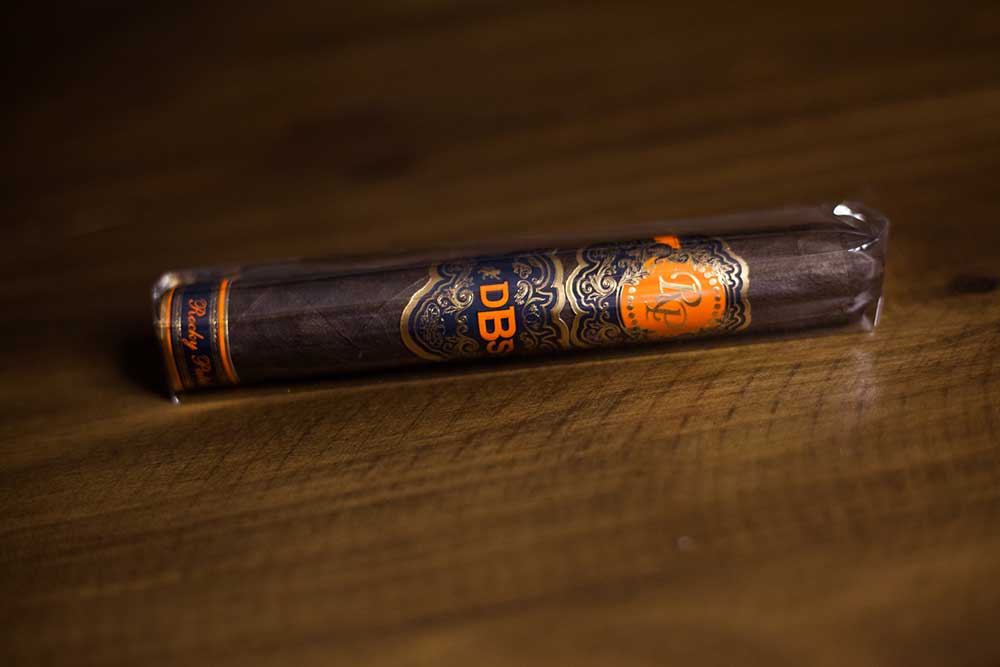 The DBS Rocky Patel Cigar Blend
Do you enjoy a medium to full-bodied cigar with a Mexican San Andres Maduro wrapper? The wrapper cloaks a double binder with two distinctive stalk-cut broadleaf binders from Nicaragua and Pennsylvania. The fillers are Honduran and Nicaraguan. The Rocky Patel DBS cigars deliver a rich aroma.
And once you light up, the savoury warm notes of barbecue, chocolate and spice fill your palate.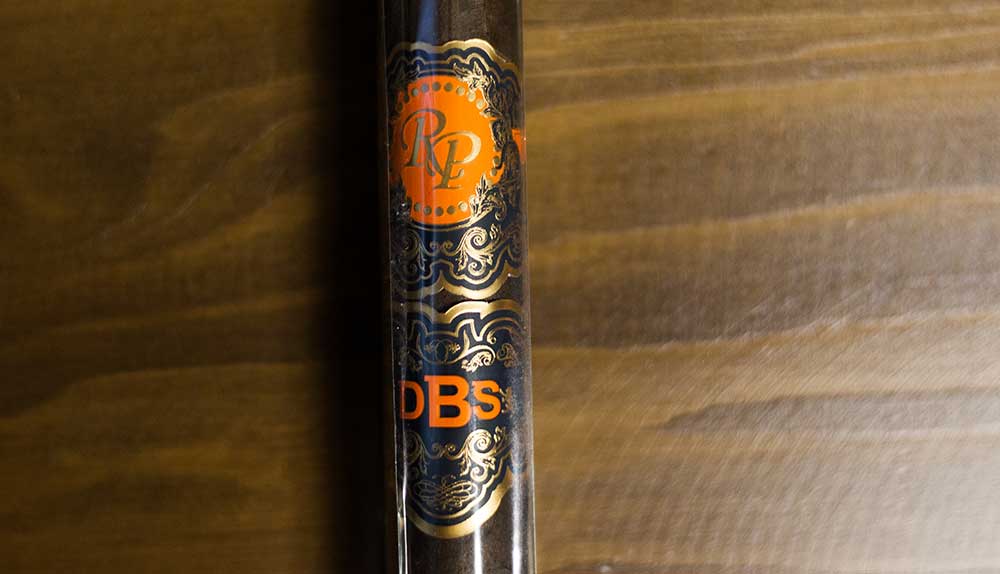 DBS Cigar Details
Vitola: Robusto Extra
Length: 5.5″
Ring Gauge: 50
Country of Origin: Nicaragua
Wrapper: Mexican San Andrés
Binder: Nicaragua and Pennsylvania Broadleaf
Filler: Honduras and Nicaraguan Broadleaf
Factory: TAVICUSA
Blender: Rocky Patel
Colour: Maduro
Grade: Hand rolled/ Long Filler
Release Date: December 2022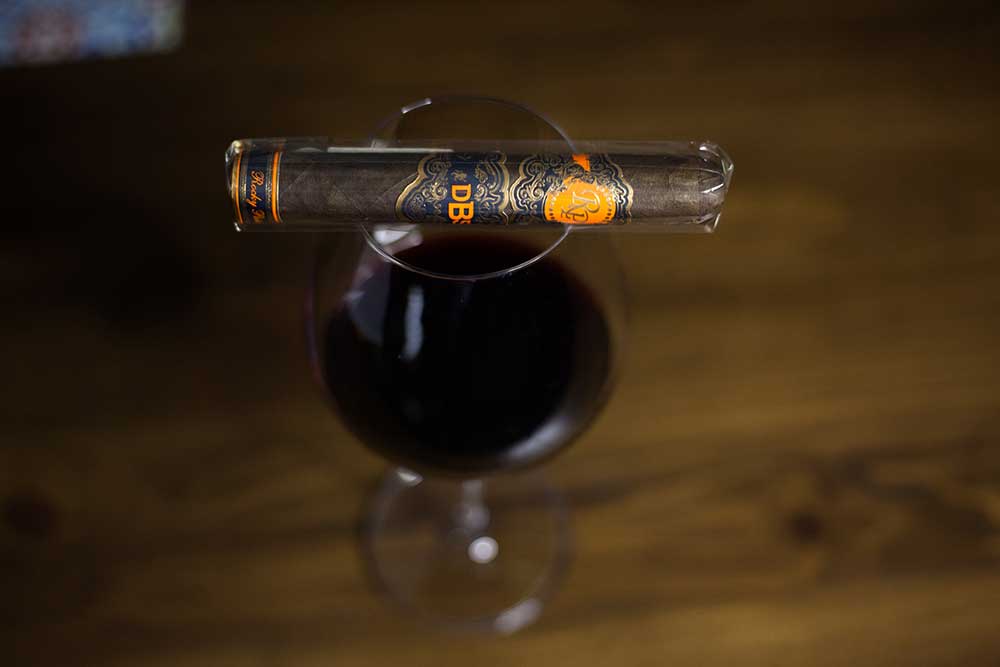 DBS Cigar scents
It is a Rocky Patel Robusto with a rich bouquet of musky tobacco scents.
You can experience notes of:
Mushrooms
Creamy biscuits
An oaky and spicy blend
Intense spice ( Prepare for a sneeze )
Mushroomy earthy notes blend with cocoa and oaky scents.
Aromas from the wrapper have a woodfire, peat and oaky spice scent, while aromas from the foot are sweeter.
The wrapper on the Rocky Patel DBS Robusto is quite dark with smoothness and light veins.
This Robusto DBS has three bands, all with a gold, black and orange colour combination. The primary band carries the company logo. While the secondary carries the line name. And the foot band carries the company name.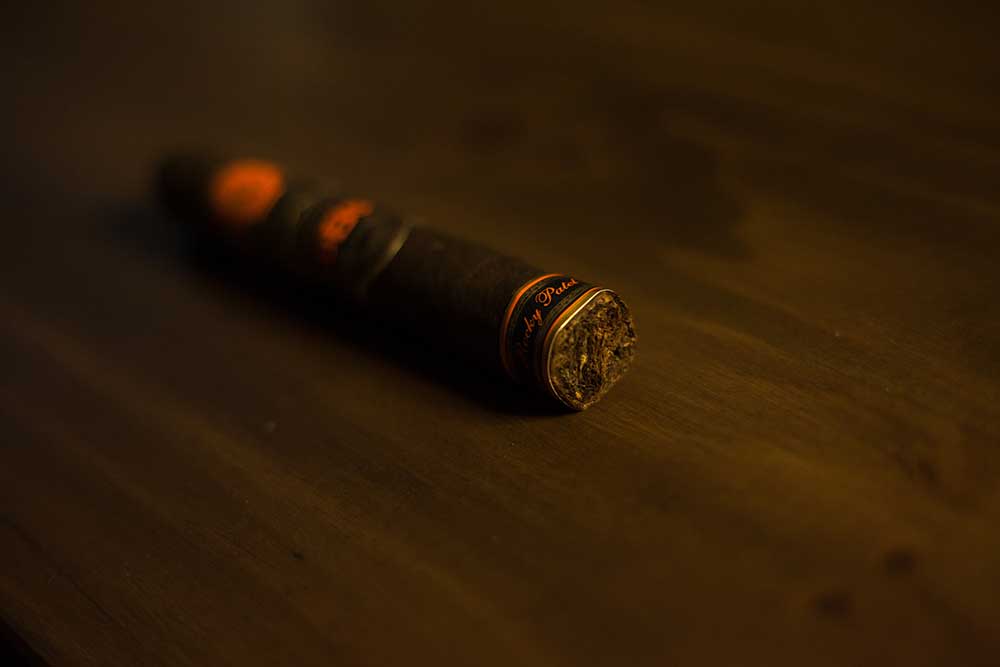 It is well-rolled Rocky Patel DBS Robusto and finished with a triple cap protected in cellophane.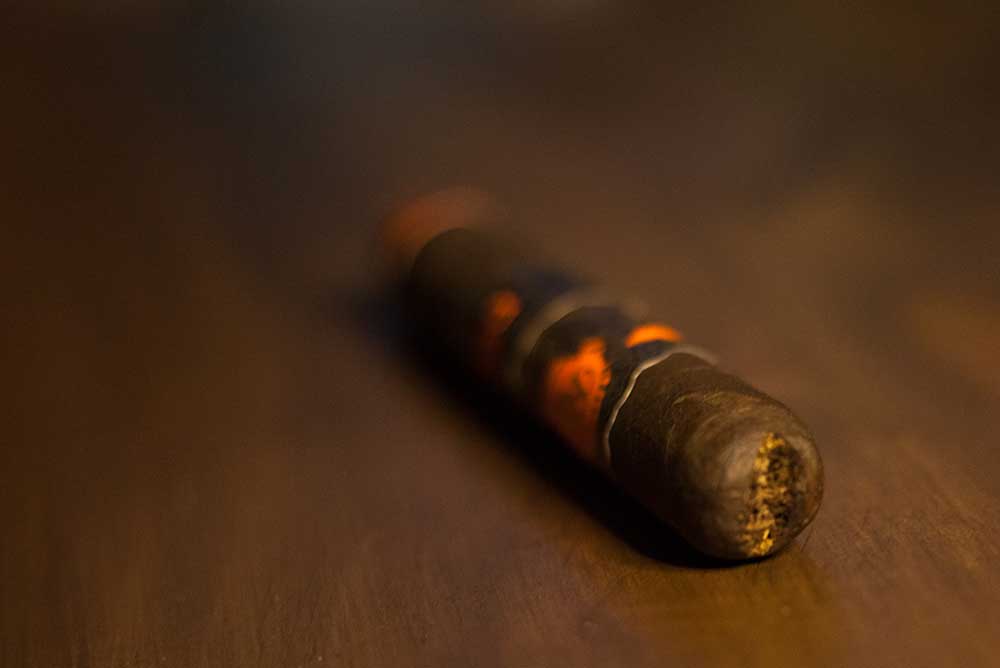 DBS Cigar Cold Draw
Cold draws provide oaky and sweet barbecue notes with light orange marmalade sweetness.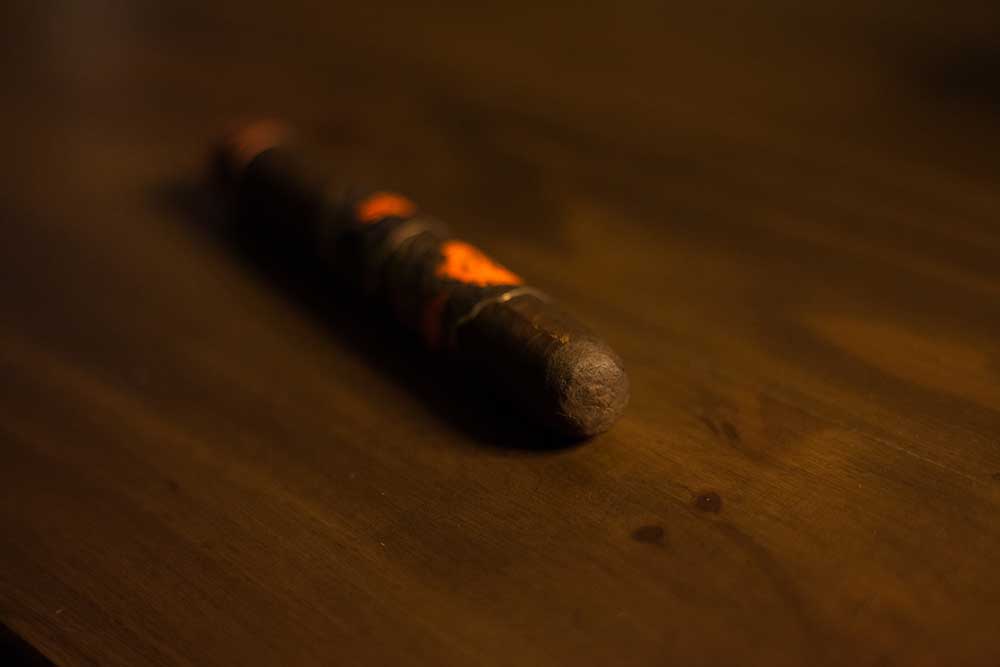 DBS Cigar First Puff
Smooth Yet Robust.
The Rocky Patel DBS strikes the perfect balance between smoothness and robustness.
Seasoned aficionado or beginner, it is a cigar worth exploring.
The puff is incredible,
Creamy, oaky and smooth.
A Symphony of Flavors.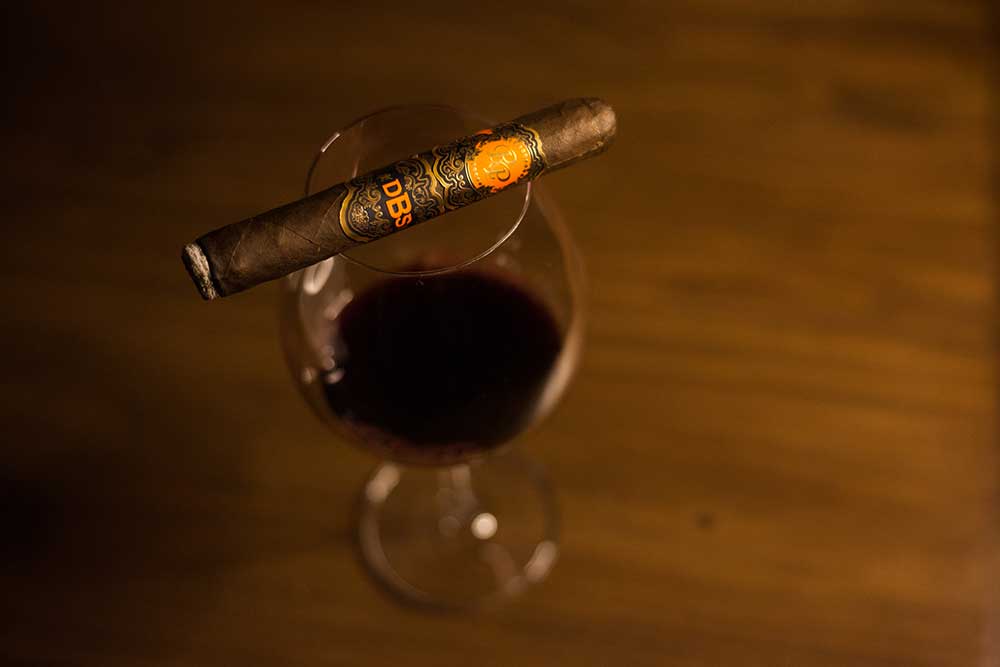 From the first draw, it is a realm of dancing flavours on your palate. The Rocky Patel DBS boasts a harmonious blend of hand-selected, aged tobaccos blended to perfection.
Rich, velvety cocoa notes tease your taste buds, while subtle hints of spices add an invigorating kick. With each puff, you'll uncover new tastes, leaving you craving more.
Although, what I love about this cigar,
The cigar profile remains constant and consistent from start to finish.
Smoking the Rocky Patel DBS, you will experience a refined cigar.
It's a beautiful cigar with toasty buttery notes. And then there are light flavours of orange marmalade.
The cigar begins with oaky barbecue notes. Then light mushroom and earthy flavours with black pepper join the flavour combination.
A toasted retro-hale with oaky, mushroom earth and light spicy notes. This cigar takes on a spicy light creaminess.
Strength is medium-full.
Strength and body are medium.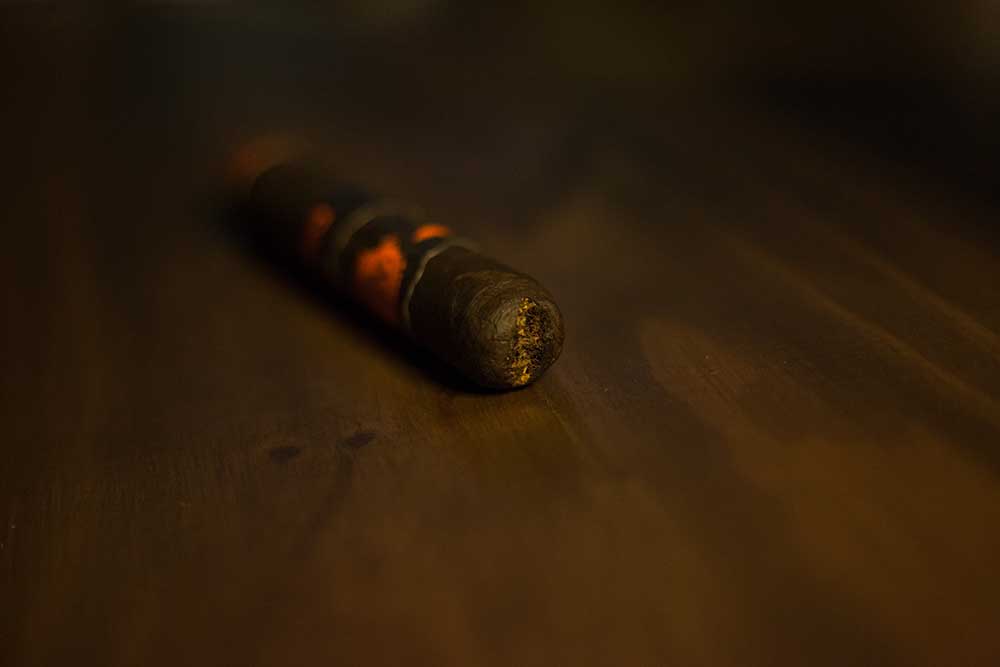 DBS Cigar draw
On the dry draw, the cigar releases immediate tasty, barbecue sweetness. A draw with slight resistance, but smooth and creamy with subtle barbecue flavours.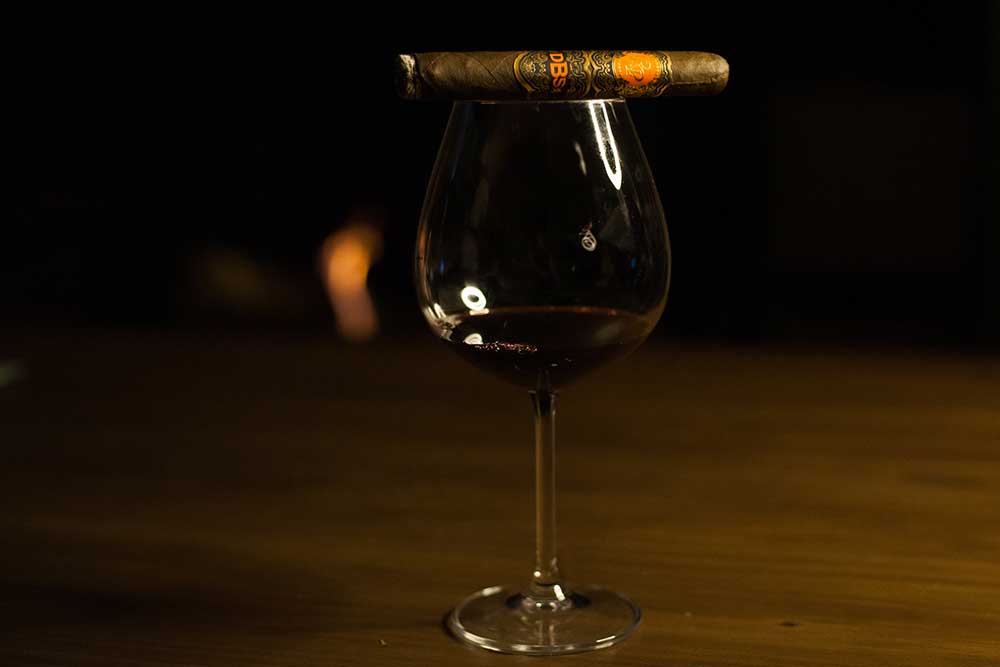 DBS Cigar Evolution
As the cigar evolves the spice mellows. The retro-hale remains oaky with barbecue sweetness and a creamy profile.
When you reach the third:
The dark oak and earth remain even up front, with the light creamy black pepper in the middle and light cocoa powder in the background. The strength remains medium-full.
I did experience chocolate mousse notes with a light sweetness.
Surprisingly, the cigar evolves into a smooth creamy puff compared to a strong powerful cigar.
It is an incredible consistent cigar from start to finish.
Let's choose a wine pairing.
Do you enjoy Malbec?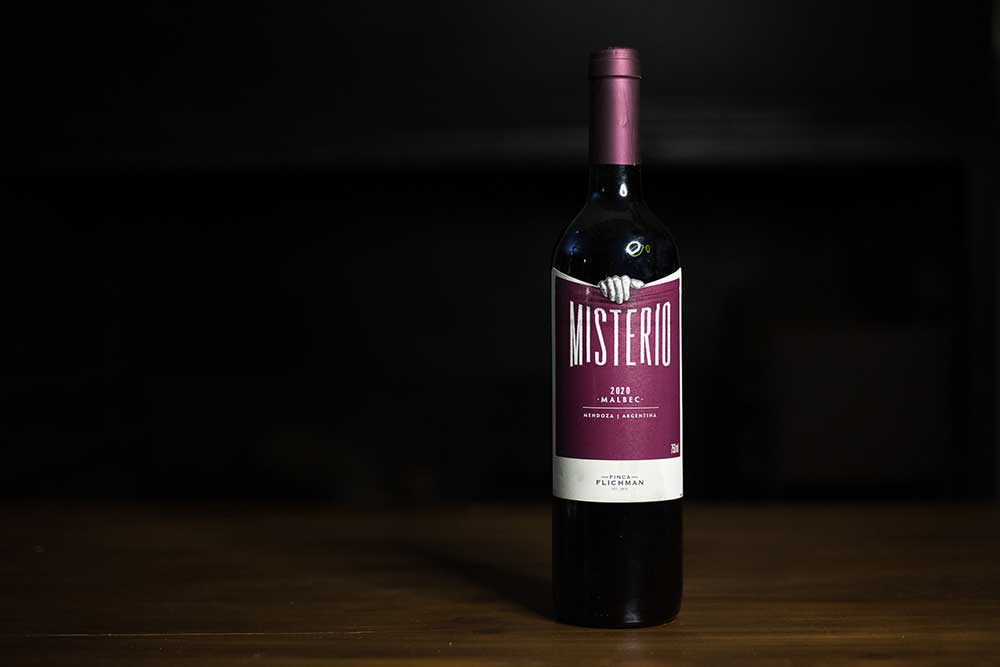 Wine Pairing - Finca Flichman Misterio Malbec
If you love Malbec, this wine is a must try. I am also well impressed with the pairing. A Malbec wine has bold dark fruit colours with smooth fruity flavours.
Varietal Composition 100% Malbec
Vineyards: Barrancas, Maipu, Mendoza, Argentina
Harvest: Hand-picked
Tank Fermentation: Double-jacketed stainless steel tanks
Fermentation Time: 10 days
Max Temperature: 28°C
Malolactic Fermentation:
Ageing: 3 months in oak casks, and further 1 in bottle
Analysis
Alcohol: 13,5% Vol
Total Acidity: 5,2 g/l (Tartaric acid) Azúcar: 9 g/l
Sugar: 9 g/l
Tasting
Colour: Good intensity purple
Aroma: Black fruit jelly (cranberries, black cherries) and violets
Flavour: Fruity with typical flavours of the variety
Finish: Fresh, smooth and balanced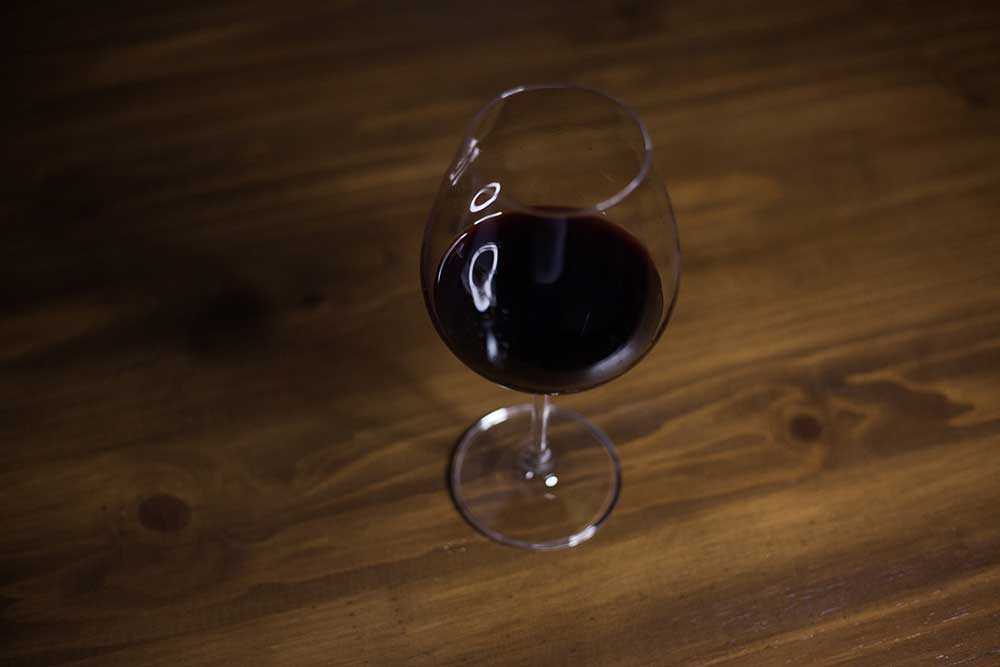 Finca Flichman Misterio Malbec Scents
Oaky
Bold notes
Black fruits
Ripe raspberry
White chocolate
Dessert Sweetness
Finca Flichman Misterio Malbec taste
Smooth
Prunes and mulberries
Bold smooth tannins
Creamy smooth texture
This is a Malbec with a thick velvety texture and taste with big fruity flavours. This dark-coloured wine has a great balance. The wood balanced fruit and acidity on the finish.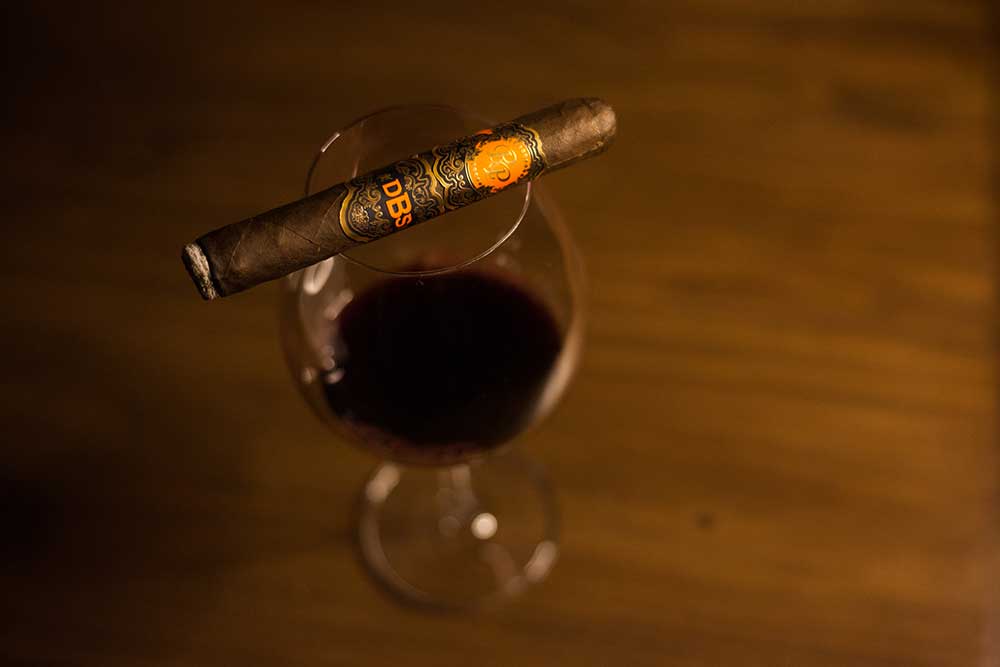 DBS Rocky Patel and Argentinian Misterio Malbec Pairing
The Malbec is fruity and bold with fruity hints of sweetness.
And the cigar has a creaminess with rich barbecue sweetness.
It's a meaty pairing. Malbec pairs perfect with the steak. And the Malbec pairs brilliant, with the DBS creamy meaty smooth cigar.
DBS Cigar Final finish
The final part has dark oak flavours with a smooth creaminess. Some toastiness with cocoa powder.
The final third delivered more transitioning and it finished with strong aged tobacco and dark chocolate flavours.
Sweet tobacco combined with sweet barbecue notes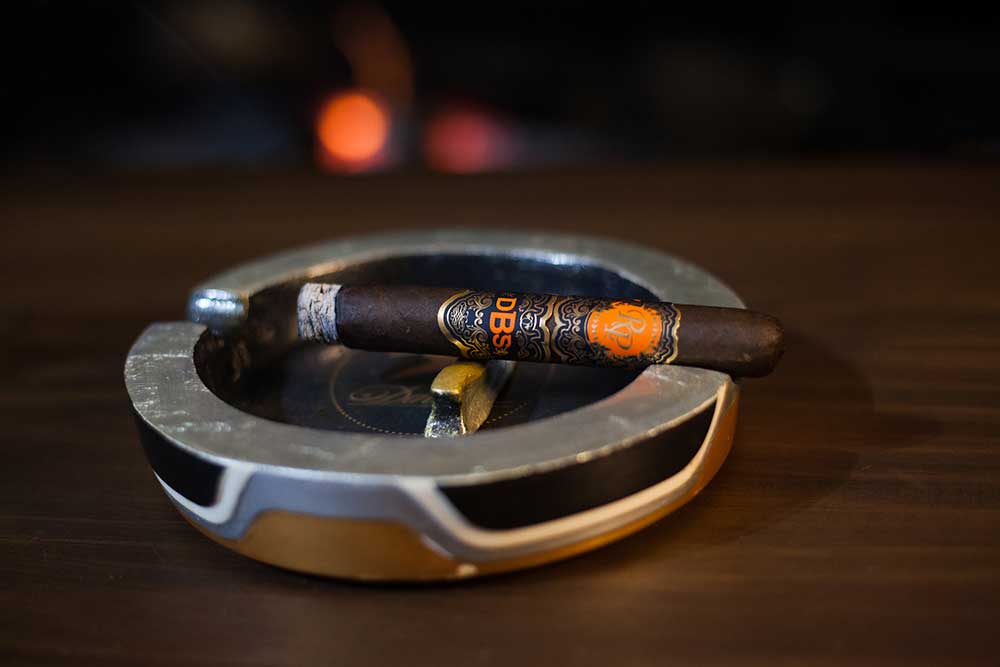 DBS Burn
The burn is even and straight the entire way. Great burn from start to finish. A cigar with an even burn, ample smoke production and cool burning temperature.
Most aficionados recognize the cigar's allure and exceptional blend, and so will you.
DBS Cigar Conclusion
The cigar finishes with combined sweetness and dark oak, earth and light spice.
Towards the finish, the spice mellows into a light creaminess while the barbecue flavours remain.
Light cocoa powder notes join in while the musky earthiness becomes drier.
A wonderful smoke with intense complex flavours.
Great strength and balance as well.
The draw and burn are both perfect throughout the cigar. I enjoyed the DBS Robusto, and I would smoke this again if you enjoy a rich tobacco-based flavour profile.
Cigar excellence, the Rocky Patel DBS Cigar. I have to admit, this is my new favourite Rocky Patel cigar. This isn't any cigar. It's a masterpiece, crafted with passion, expertise, and an unwavering commitment to perfection.
Embrace the BDS cigar excellence.
Click the link below to light up a world of Rocky Pastel DBS Robusto bold flavours, sophistication, and distinction...
Experience the Rocky Patel DBS Cigar Today