Posted by Francois Pistorius on 27th May 2022
AJ Fernandez Dias da Gloria Cigar and Barolo Partes Sansilvestro 2013 pairing
A cold winter morning with steaming coffee and a piece of toast with berry jam is a simple, delicious start to the day. Glory days. A tribute to the simple and luxurious life.
The Dias da Gloria cigar has the AJ Fernandez stamp. It starts toasty with an easy draw. The aroma of a dark wood fire emerges from the floating cigar smoke.
Nutty and toasty creamy caramel.
If you start your cigar with a coffee, a flat white is perfect for the cigar. I think an espresso will be too strong. The cigar profile embraces a double shot of coffee but craves the creamy addition of a flat white coffee.
If you pair your Dias da Gloria with a beer, I suggest a light fruity beer. A light IPA can work. Nothing too bitter or stout strong.
The cigar pairing features Italian charm.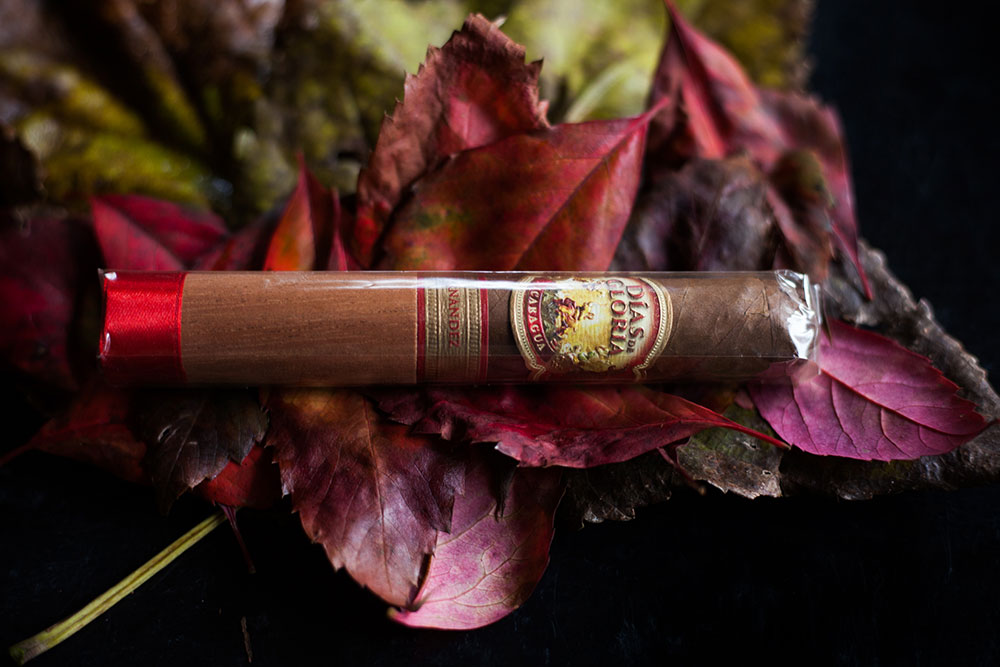 AJ Fernandez Dias da Gloria
AJ Fernandez manufactures premium rated cigars. The Cigarline is premium, handcrafted in the Tabacalera Fernandez cigar factory in Esteli, Nicaragua.
Raised in Cuba, AJ Fernandez grew up in the rich tradition of the Fernandez cigar legacy. AJ Fernandez produces the Dias da Gloria and many other cigars lines in Esteli, Nicaragua.
The blend is a recent release from celebrated cigar-maker Abdel Josef Fernandez. Dias de Gloria translates to "glory days" and is a homage to cigar making in pre-embargo Cuba.
Many avid cigar smokers enjoy cigars made by AJ Fernandez. The entire range of cigars is incredible and has something for every palate.
Dias da Gloria Cigar
Fernandez created the cigar from a combination of well-aged Nicaraguan tobaccos. A reddish-hued chocolate-brown Nicaraguan wrapper encases some of the oldest and finest binder and filler tobaccos from AJ's reserves.
The Dias de Gloria cigar has a cedar sleeve and red ribbon on the foot.
Like other AJ Fernandez cigars I've smoked, the construction and consistency of Dias de Gloria are brilliant. The draw offers superb smoothness and ample amounts of smoke.
AJ Fernandez Cigars
The AJ Fernandezline of cigars embodies the rich Fernandez family traditions. His Grandfather grew tobacco in pre-Castro Cuba in their hometown of San Luis.
In AJ Fernandez's words: "I learned the importance of patience and time when working with premium tobacco. I also received many of Cuba's most envied cigar making secrets. It is a blessing. The key to my success is the dedicated commitment to that tradition."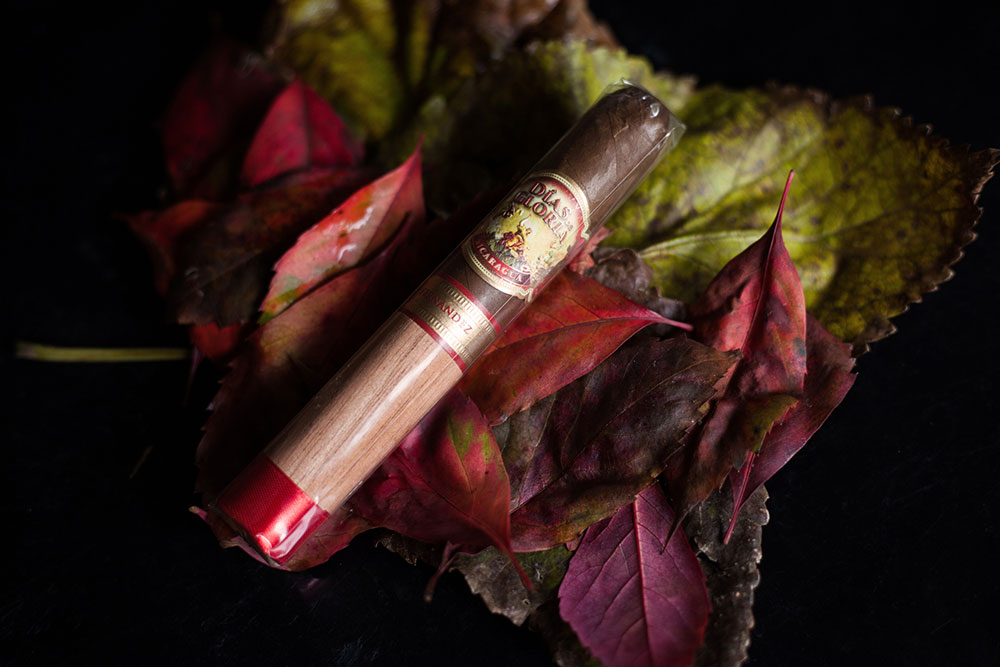 Wine pairing
What to choose with the Dias da Gloria cigar?
The idea was to pair a Pinot Noir. If you celebrate the glory days, open one of the most sought after red varietals.
A Pinot Noir wine
It is a red wine for special occasions. Usually, they are small-batch and boutique wines and ridiculously expensive.
Pinot Noir is typically dry, light and medium-bodied. The wine has bright acidity, silky tannins and lower alcohol. The best Pinot Noir has complex flavours of cherry, raspberry and mushroom. It is a perfumed wine with floral aromas. If the wine ages in French oak, vanilla and baking spice flavours can emerge.
We opened a bottle of Pinot Noir by JH Meyer wines.
7076 bottles produced
I bought the Pinot Noir at Eighteen thirteen wine shop in Fourways.
The grapes grow in high-altitude, cool-climate locations.
The Pinot Noir grapes are from three sites in the Cape South Coast Region: Elgin, Elands Kloof and the Hemel-en-Aarde. Soil variety is shale, sandstone and clay, giving great complexity and structure. All grapes are organically grown with minimum intervention.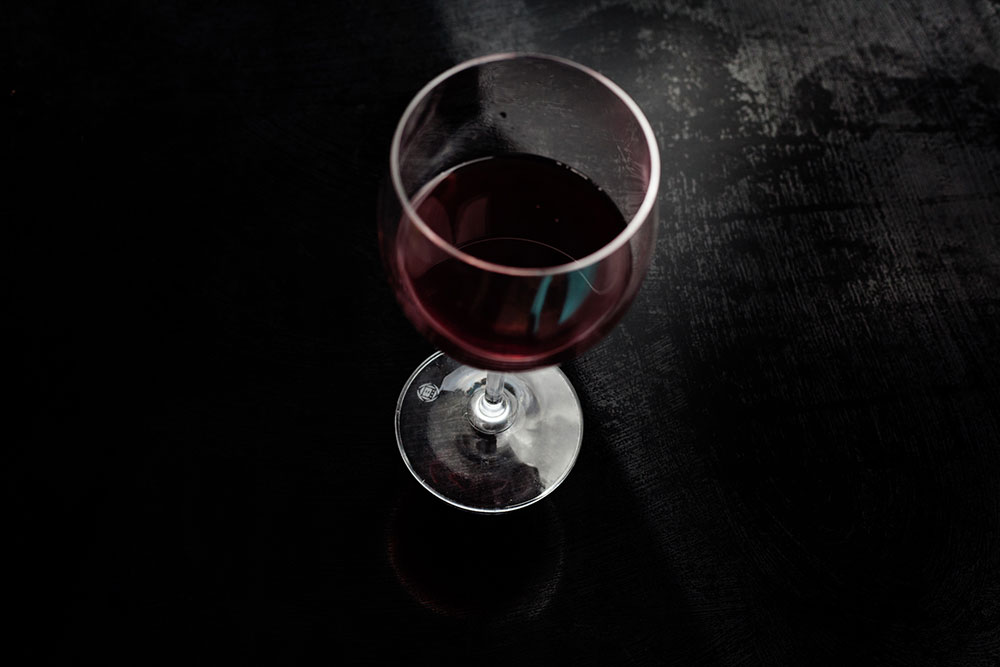 Pinot Noir Taste
The wine has vibrant aromas of dark ripe berries and cherries. It has scents of dark berry fruit jam. Tasting the wine makes me think of french confectionary with pastry and ripe berries. The wine is dry with no creaminess.
The reason why we didn't pair the Dias da Gloria with the Pinot Noir:
The wine was delicious and fruity to taste. It is complex with earthy minerality and fruity.
The wine has a tarty aftertaste with firm acidity, which does not pair well with a cigar. Any wine that shows too much acidity will make a cigar bitter.
I recommend the wine, but it will be better with food. Wine tasting is always exciting, and some wines won't be cigar wines.
A Barolo wine
Generally, Barolo wines are rich and full-bodied. The wine has a strong presence of acidity and tannins. Some compare Barolos to the great Pinot Noirs of Burgundy due to their light garnet pigments and bright acidity.
The aged 2013 Barolo is a great red wine to pair with the Dias da Gloria.
Barolo Partes Sansilvestro 2013
The wine opens with earthy, meaty aromas rounded by ripe berries and prunes. Due to the ageing, the palate offers black-cherry jam and ripe black fruits with subtle tannins.
The winery San Silvestro is in Novello, in the heart of the Barolo district. Paolo and Guido Sartirano run the business. They are the fourth generation and continue with family traditions. The team works towards consistency, authenticity and innovation.
Working closely with grape growers from different wine areas, San Silvestro offers a range of wines. Wines from Gavi to Barbaresco through Asti and Barolo districts. Each glass of wine reflects the uniqueness of the area.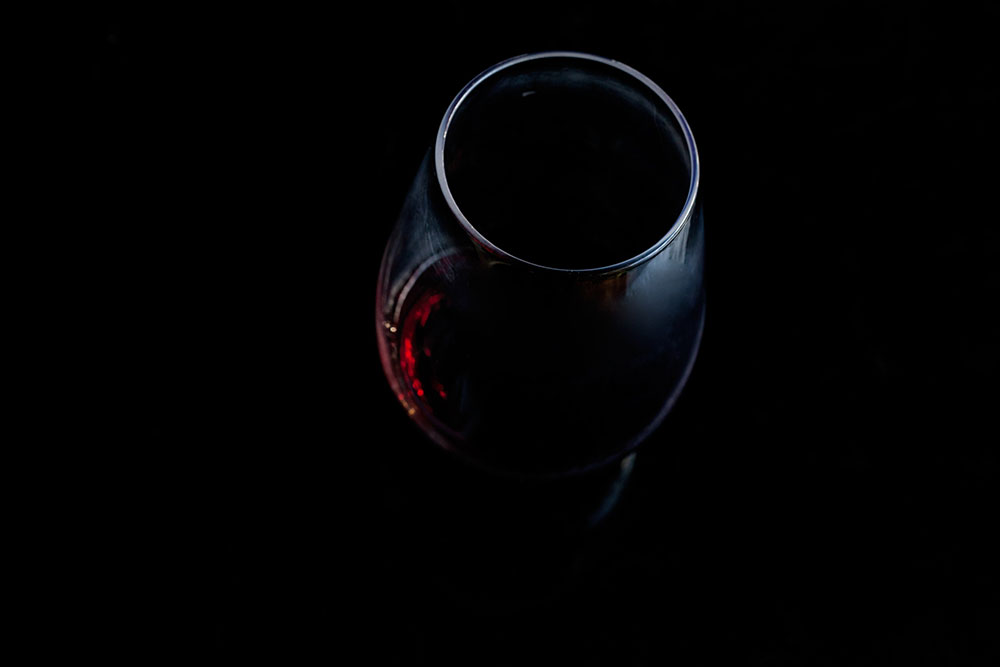 Cellar
The Sartirano family ruled the historical cellar for four generations.

Its name comes from the original location, in the village of Narzole.

Since 2006 the headquarter has been in Novello, on the border with Barolo village.

7 hectares of vineyards.

Five thousand square meters surface, of which 4000 are underground.


Barolo is the most representative wine from the farm.
Barolo wine is the symbol of the region's land. A Barolo needs time to open and express the wine characteristics. Barolo D.O.C.G. Patres perfectly represents this land because it requires long refining in big Slavonian oak casks. In the wine casks, the Barolo develops elegance and balance.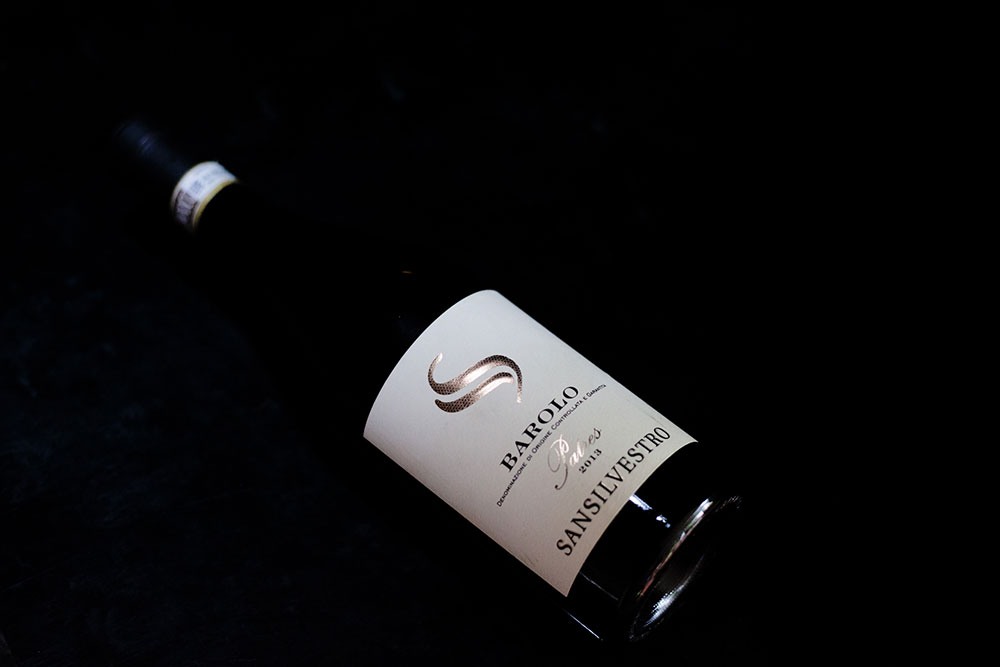 Nebbiolo variety
Nebbiolo is the grape used for the most important wines of Piedmont.
Barolo and Barbaresco.
The name Nebbiolo has different origins and meanings. "Nebbia" means "fog ". Winemakers harvest Nebbiolo in October when it's foggy in the vineyards.
The Nebbiolo grapes give very structured wines suitable for long ageing.


The history
A noble variety through the centuries
Nebbiolo vines became popular in the mid-seventeenth century. The King of Savoy introduced the grape and new winemaking methods in the Langhe.
The grape became the raw material for the production of Barolowine. Nebbiolo grapes love good sun exposure.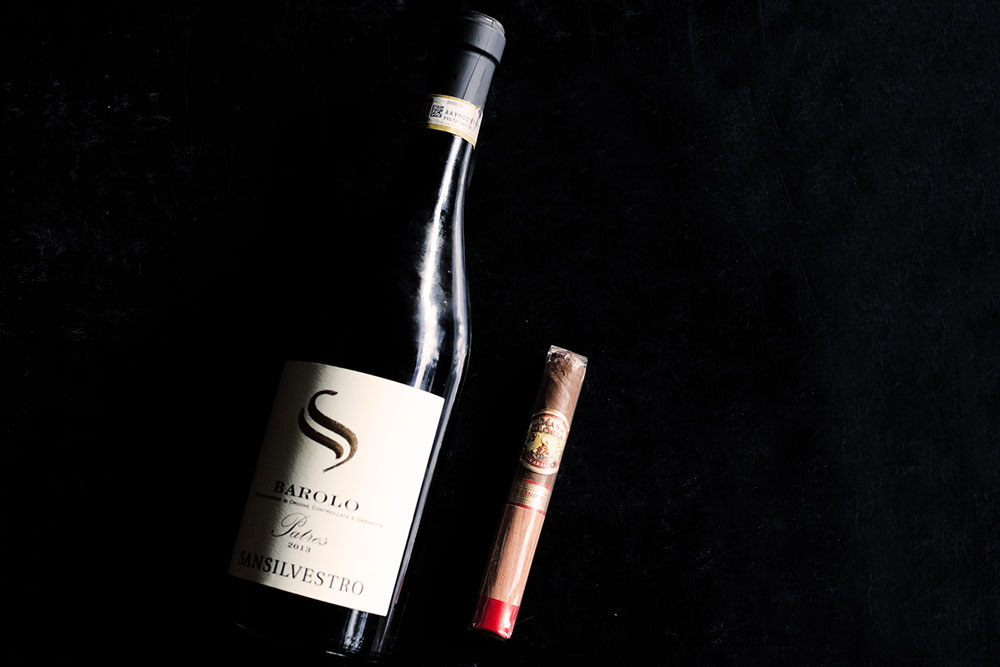 Technical sheet
Denomination: Barolo D.O.C.G. Patres.
Grape variety: 100% Nebbiolo.
Area of production: 11 villages of the Barolo district.
Refining
In big casks of Slavonian oak, and then in the bottle.
Winemaker's note
Spices and dried flowers on the nose,
Smooth
Sweet tannins.
Great structure.
Food pairing
Game,
braised veal,
stewed meat,
mature cheese,
grilled fillet and meat
Cellar life: 10 years.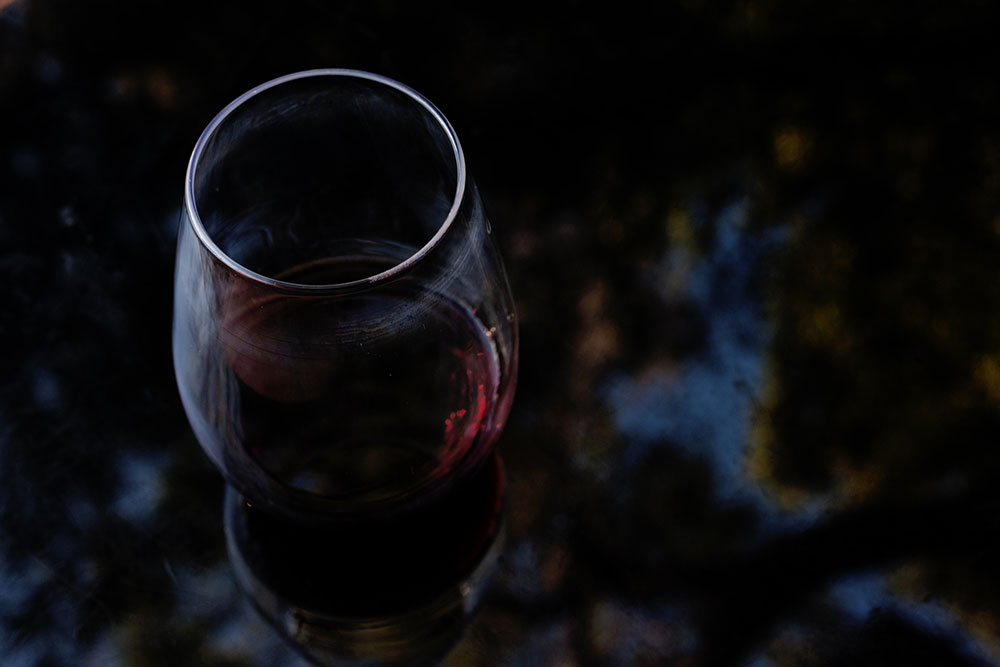 Barolo Partes Sansilvestro 2013 Aroma
The bottle age expresses a juicy, meaty and ripe black fruit aromas swirling in your glass.
Aromas:
Cured meat
Ripe fruit skin
Raw red meat
Ripe blackberries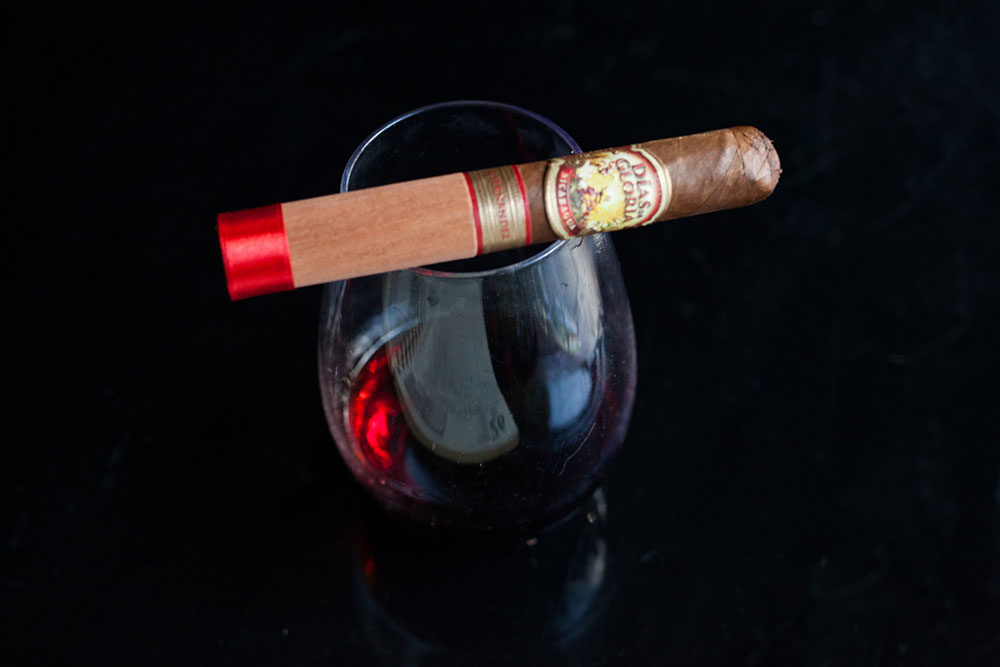 Barolo Partes Sansilvestro 2013 Taste
The wine has a velvety texture and look.
The taste is dry and fruity. Ripe red prunes are prominent with each taste. It is a complex red wine ideal for slow drinking on a cold day. The wine has great balance and almost no acidity.
It has subtle flavourful fruit tastes but subdued and smooth.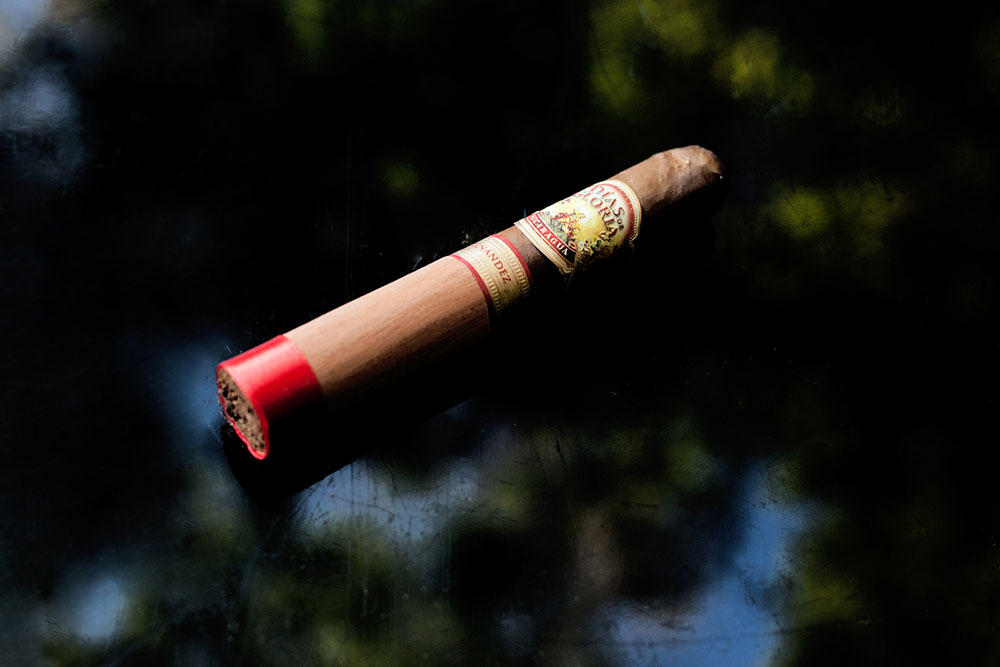 AJ Fernandez Dias da Gloria Robusto Cigar
AJ Fernandez Dias da Gloria Robusto Cigar Appearance
The Nicaraguan wrapper of the Días de Gloria Robusto had a medium-brown colour with a slight rosado tint. There are a few thin visible veins on the wrapper. The cigar is cedar sleeved with the old school designed band.
There are two bands on the Días de Gloria. The primary band is mostly gold and red. On the band is a biblical-style drawing.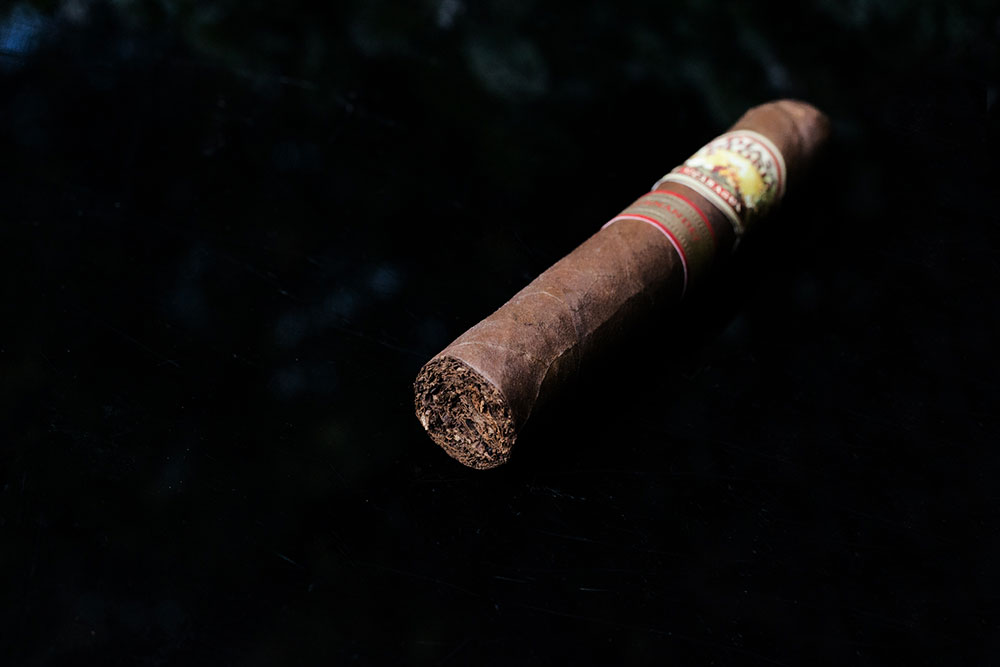 AJ Fernandez Dias da Gloria Robusto Cigar Dry Aroma
Wet hay,
Truffles,
Barnyard,
Woodfire aromas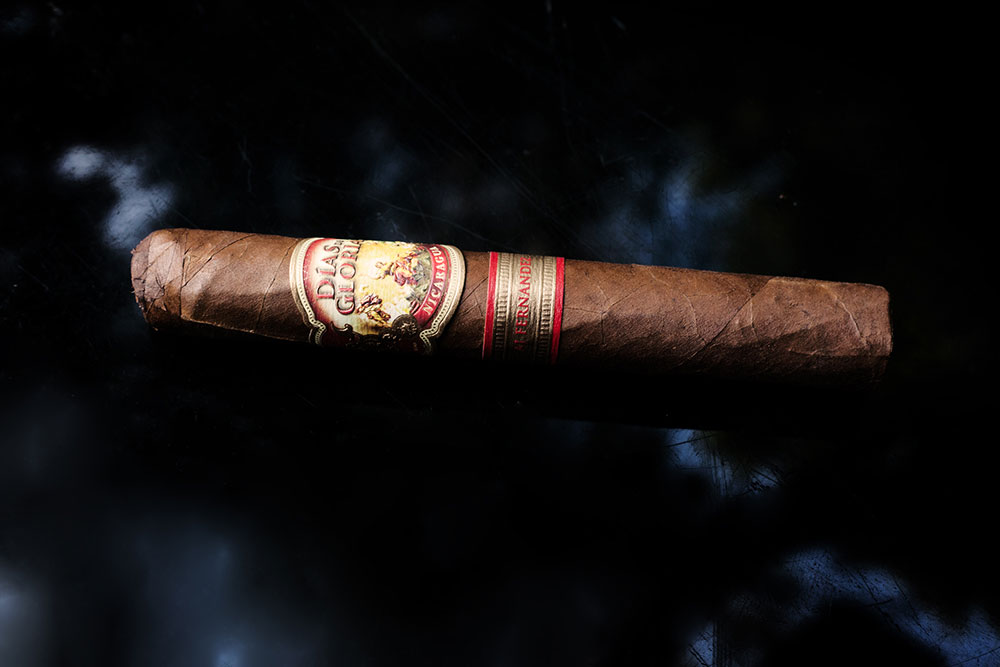 AJ Fernandez Dias da Gloria Robusto Cigar Dry Draw
Pre-light draw. The dry draw has fruity floral notes with smokey barnyard tastes. There is a dry grassy taste to the tobacco. It's toasty but has hints of cinnamon.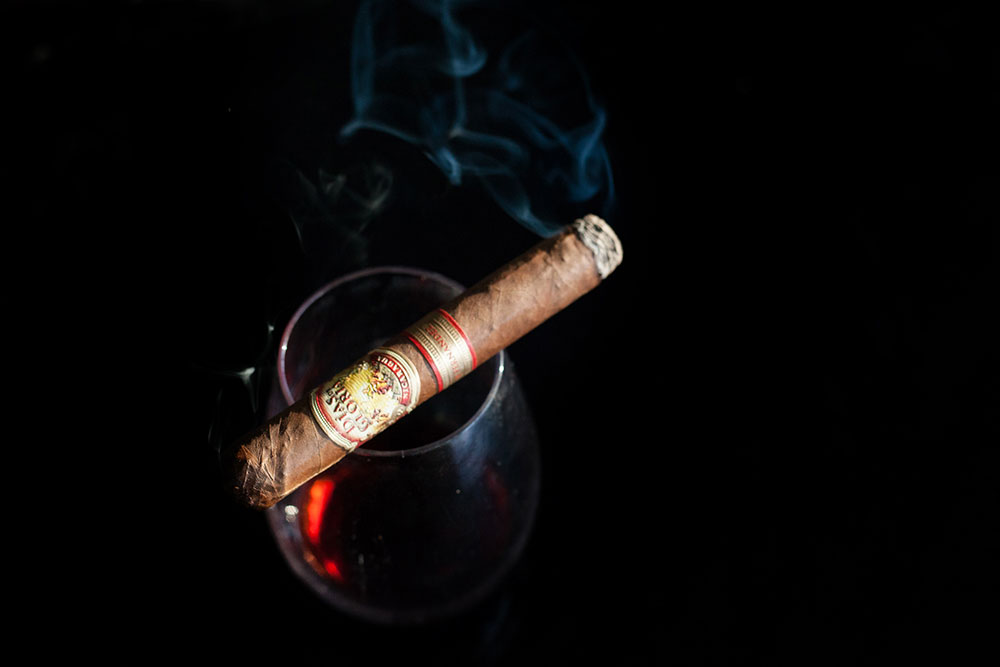 AJ Fernandez Dias da Gloria Robusto Cigar First Puff
The first puff offers flavours of vanilla marshmallows. As the cigar aroma intensifies, you can taste marshmallows cooking in flames. The cigar has pastry and toasty flavours.
The Días de Gloria Robusto is a very toasty cigar. The fruity flavours disappear. There is not a lot of pepper. Lightly spicy with almond nut and cinnamon pastry flavours evolve.
Burn
The burn line was straight, and the ash had light and medium grey shades.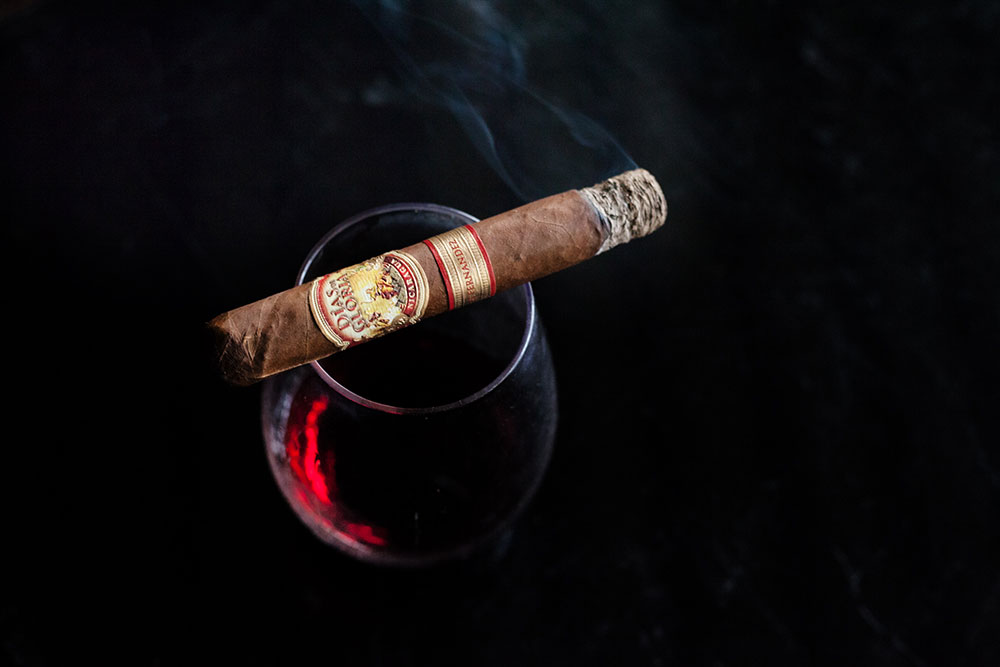 AJ Fernandez Dias da Gloria Robusto Cigar Evolution
It is a voluminous smoke-producing cigar with a light draw. In terms of strength, the Días de Gloria Robusto is a medium-strength Robusto.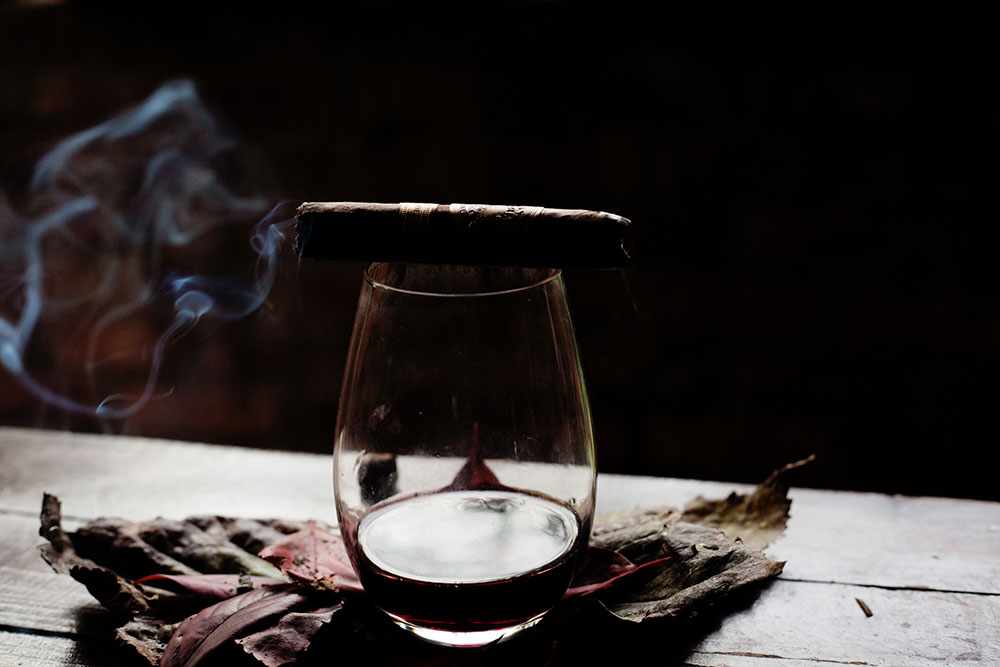 AJ Fernandez Dias da Gloria Robusto Cigar and Barolo Partes Sansilvestro 2013 pairng
The cigar has a distinctive Cuban profile. It is a tribute to the Cuban glory days, and AJ Fernandez cigars have a classic profile.
The cigar releases flavours of toasted almond nuts. It is a creamy caramel smoke.
To put the cigar and wine pairing into words:
I would say it is dark berry jam on a toasted croissant pairing. The Dias da Gloria has all the classic flavours.
Dias da Gloria smokes with coffee, nutty and toasty tastes, but no flavours are overpowering. The Barolo red ads subtle fruit tastes to the toasty cigars.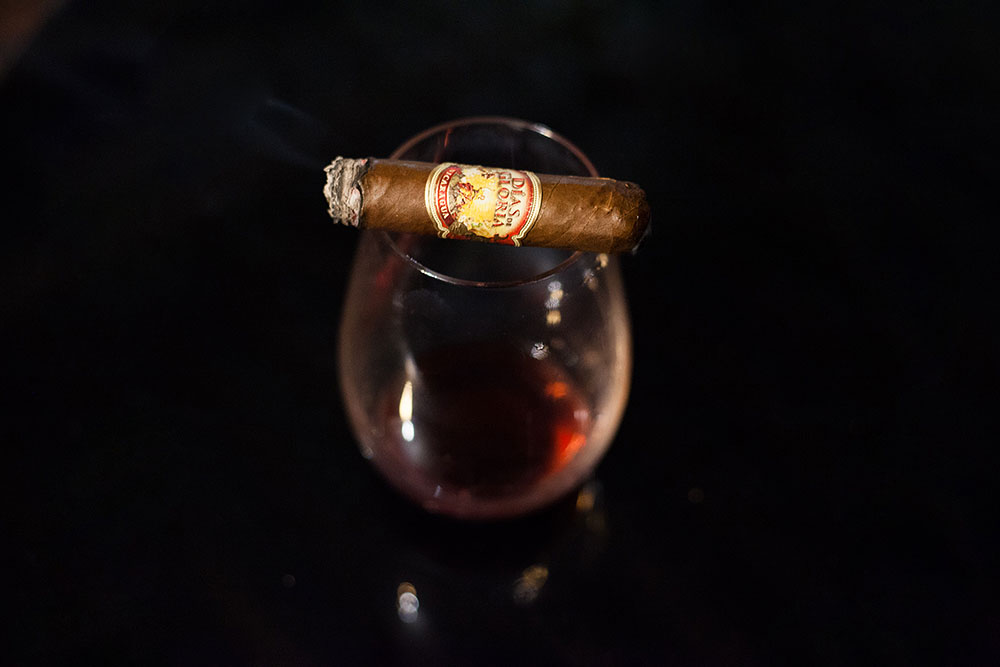 AJ Fernandez Dias de Gloria Robusto
Robusto
Gauge 50
Size (mm) 140
Wrapper Color Natural
Wrapper Nicaragua
Binder Nicaragua
Filler Nicaragua
Dias da Gloria is a tribute to Cuba's prosperous life and memories.
The cigar has meticulously fermented tobacco harvested close to a decade ago. Hand-selected from four of AJ Fernandez's oldest farms.
The Dias de Gloria Robusto is a medium-strength Nicaraguan puro handcrafted in Nicaragua. A taste of the bustling Havanna days in Cuba.
Glory days, the simple and good life celebration
Toast the Glory Days with a Dias da Gloria Robusto