Posted by Francois Pistorius on 2nd Mar 2023
El Septimo Sacred Arts Collection Michelangelo cigar pairing
Have you tried an El Septimo cigar? It's the second El Septimo I lit up. It's a WOW cigar. Very different to other cigars. That is due to the rich cured tobacco flavours and shiny oily wrapper flavours. There aren't many reviews or articles available on the cigar so not much content and reviews to go by. It made for a unique story lighting up Michael Angelo. I will start by saying, if you love aged and bold cured tobacco with a meaty oily wrapper, then the Michaelangelo El Septimo cigar is for you. Let's light up the El Septimo Sacred Arts Collection Michelangelo cigar and do a pairing.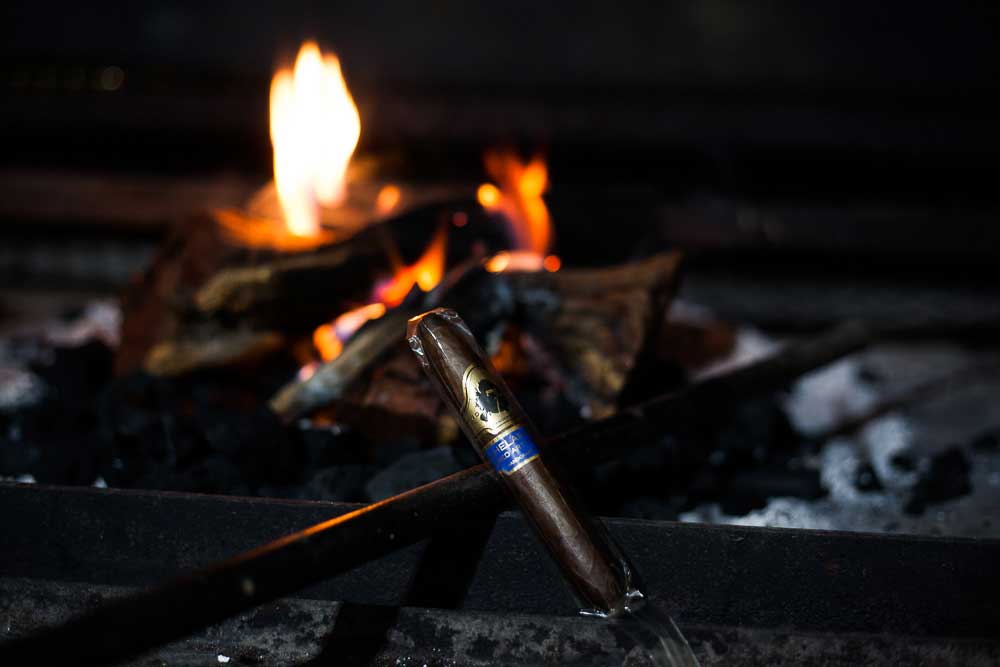 The El Septimo Sacred Arts Cigar Collection
The Sacred Arts Collection features 7 cigars. The 7 cigars represent the biblical story of the seven days of creation. Each cigar has a famous painter's name inspired by one of his famous works.
The 7 painters are:
Leonardo da Vinci,
Michelangelo,
Botticelli,
Raphael,
Salvador Dali,
Rembrandt, and
Van Gogh.
El Septimo keeps the blend a secret. The blend is different for each cigar. They are medium-bodied and come in boxes of 20 which feature artwork from the painter.
The cigars age for ten years, made with only the best quality tobacco.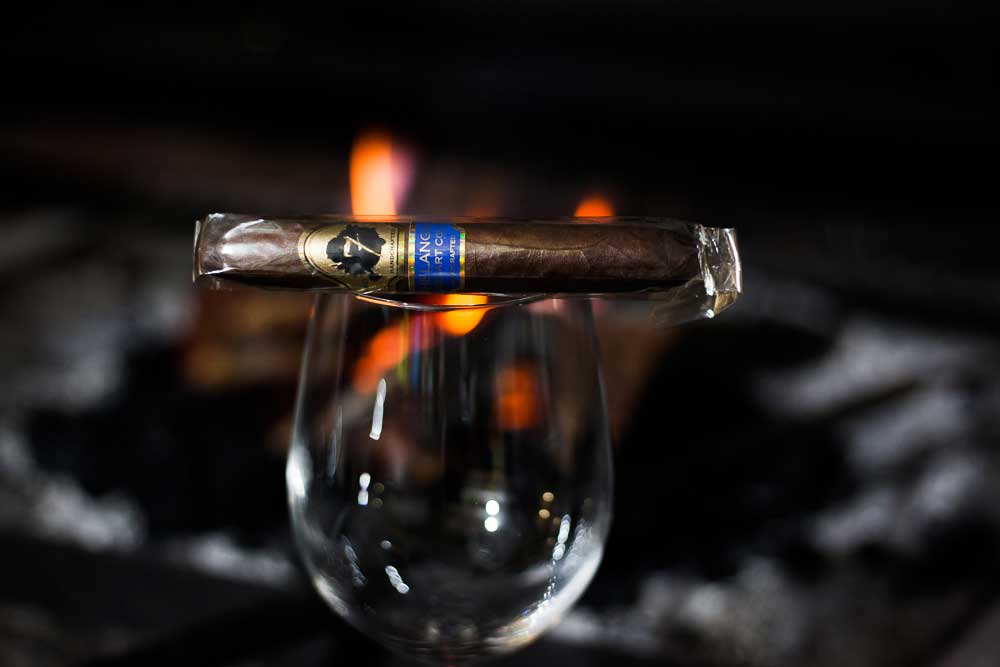 El Septimo Michaelangelo Description
The El Septimo Sacred Arts Michelangelo cigar is a 5" x 50 Robusto vitola that the company calls an Eagle. A cigar dedicated to The Creation of Adam.
It represents the second day of creation when God created the sky.
The cigar is an attractive perfecto with an oily cover leaf. You can experience strong and spicy first puffs. Volume puffs and touches of minerals and earthy notes. The flavours include notes of burnt coffee and rich cured flavours from start to finish. The burn is even with a bit of resistance on the draw.
Shape Diadema
Size 5 1/2 x 50
Strength Medium-Full
Wrapper Type Costa Rican
Binder / Filler Costa Rica / Costa Rica
Color Oscuro
Grade Hand Rolled / Long Filler
Manufacturer El Septimo
Blender Zaya Younan
Country of Origin Costa Rica
El Septimo Cigars Michelangelo (5-1/2x50)
At the beginning of the century, El Septimo launched a lifelong project:
Move away from tradition that limits the quality of the world's most important brands.
Instead, offer consumers something new. The best cigars in the world, developed by cigar connoisseurs and master blenders.
This cigar is an attractive perfecto with an oily cover leaf.
Strong and spicy first puffs take on touches of minerals and earthy flavours.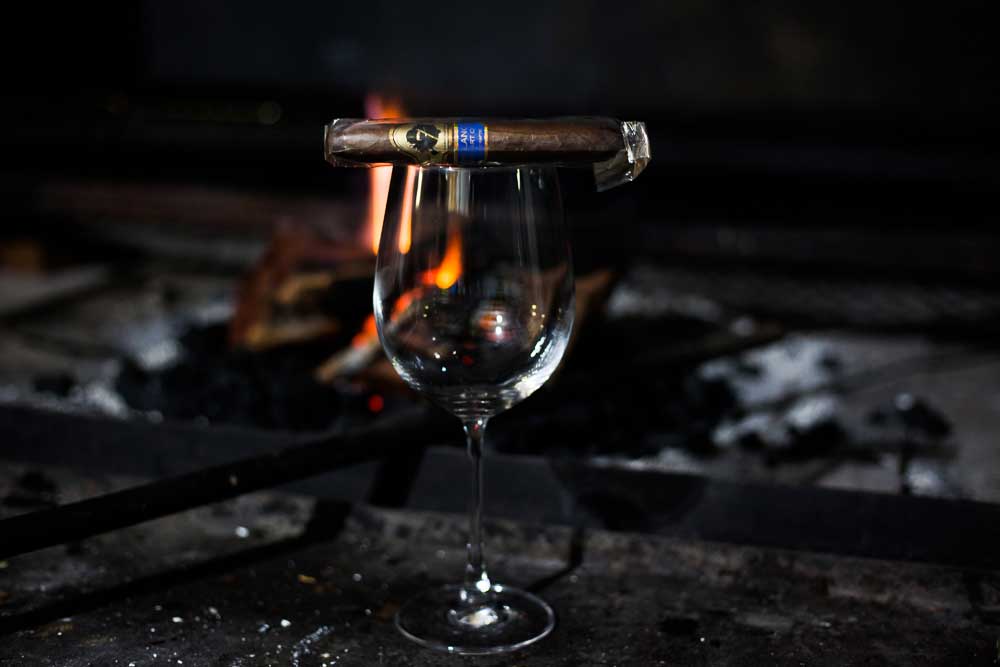 Strength
Strength: Medium
Wrapper: Undisclosed
Binder: Undisclosed
Filler: Undisclosed
Origin: Costa Rica
A few recent review notes:
Beautiful Cigar
"These are a piece of art and smoke like the beauties they are."
"The Sacred Art Collection by El Septimo is a wonderful smoke, nicely rolled, great draw and burns very well. I would highly recommend it to anyone who likes exceptional bold flavoured cigars."
"A new "must-have"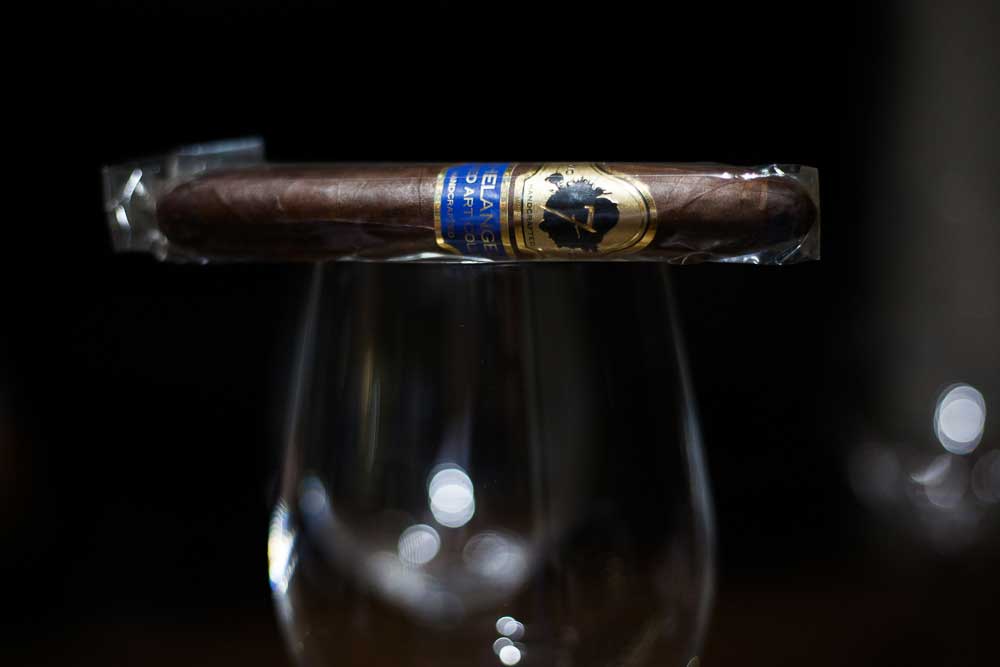 El Septimo Story
The Foundation For A New Concept
Tired of the same bland flavours, premature stocks and low-level manufacturing. Tired of the lack of detail and quality control. And also the widespread downgrade of Cuban crops, the El Septimo team decided to start fresh.
The first step was to find the best raw materials and the perfect tobacco leaf.
Boosted by the growing demand for cigars across the globe, it was time to find new soil. Intensive farming had a catastrophic effect on the stock and depleted soil used by many brands. So, it was urgent to find new soil.
Years of intensive research and visits to farming land worldwide made the El Septimo team decide that they needed to create a new supply. By blending the best tobacco from the best fields all over Latin America. That led to creating the perfect recipe.
The team found the ideal place to plant and age their delicious seeds in the lush mountains of San Jose, Costa Rica.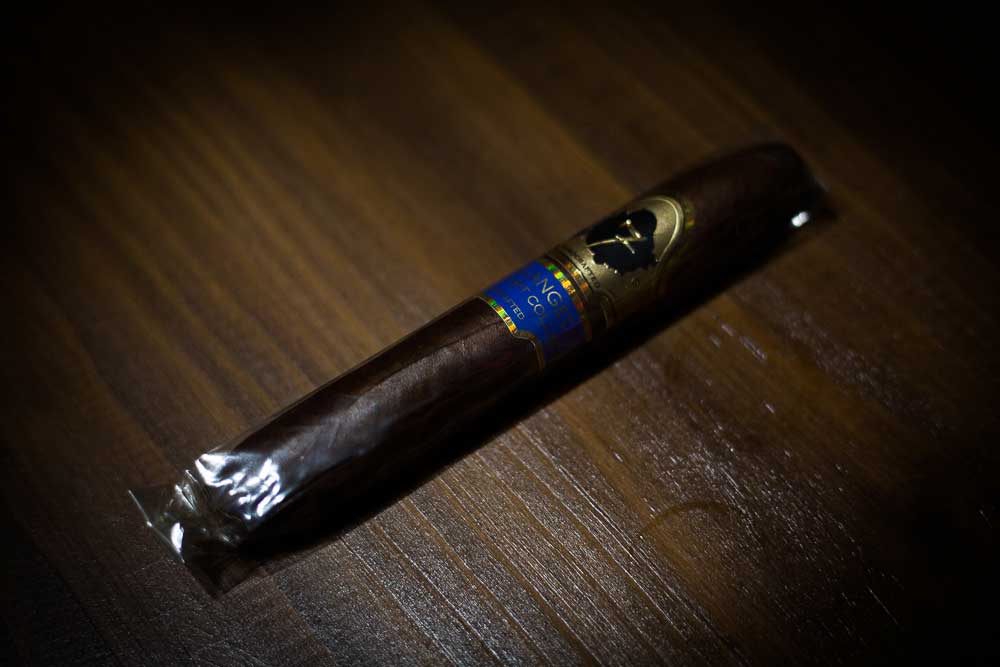 What makes part of an El Septimo Cigar
In Costa Rica, the tropical climate, high altitude of 6,500 feet above sea level, and fertile soil create the perfect terroir. It is the perfect terroir to plant premium-quality tobacco blends from the finest parts of Latin America.
Costa Rica is a rainforest. The soil is extremely fertile and rich in minerals due to volcanic soil and stones.
The volcanic soils have less than a 35% base saturation. El Septimo utilizes precision farming techniques. The techniques increase crop yield by increasing plant density. That improves soil and facilitates optimal plant growth.
The farmers utilized rain irrigation which contains high levels of oxygen, prohibiting root rot due to the overwatering of plants.
If you combine carbon dioxide present in rainwater with other minerals in the atmosphere, an acidic pH imparts. This releases micronutrients such as zinc, magnesium, copper and iron. All these elements are essential to plant growth and not attainable in local soils.
With over 40 blends, the El Septimo factory hand-rolls cigars with 100% long filler tobacco using the traditional Entubar Method, undergoing strict quality control.
Wrappers grow in a high-altitude proprietary process, giving cigars a silky texture with a rich, deep shade and flavoursome leaf. Collections differ on the blends of tobacco leaf, as well as the age of tobacco and the number of fillers used. The tobacco ranges between seven and fifteen-year aged tobacco, with fillers between three and five years aged.
El Septimo Cigars are organic, with zero preservatives or chemicals added. All cigars are free of nitrosamines, tars, and impurities.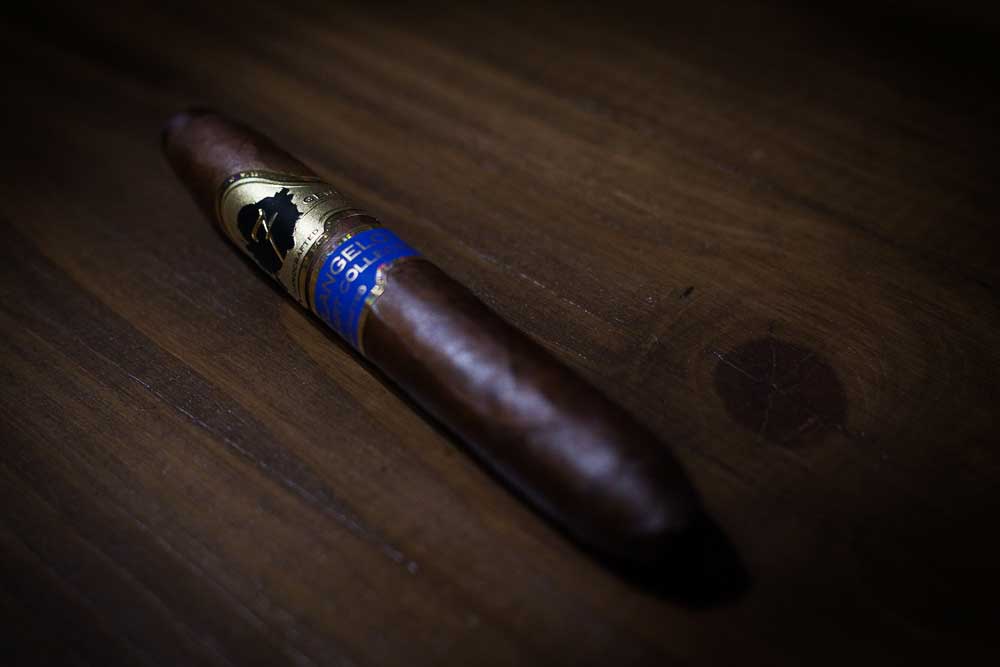 A Luxury Product, A truly Luxurious Experience...
Although the brand has had a loyal following in Europe and the Middle East since 2005, Zaya S. Younan wants to expand. He is a cigar lover, entrepreneur, and billionaire in charge of a global private equity firm specializing in luxury products, properties and services. Zaya Younan acquired the El Septimo cigar business in March 2019.
His first goal: bring his favourite cigars to the United States.
This acquisition has allowed the brand to redefine its objectives. New strategies and production processes help El Septimo achieve its mission of creating some of the best cigars in the world.
What was once a visionary idea became an exciting concept of success. El Septimo listened to the stories and opinions of premium cigar smokers worldwide. They created a one-of-a-kind experience. The premium cigar and tobacco company continues to break boundaries. They create new products to meet and exceed the growing demand of premium cigar smokers.
This is evident through the many recent launches of new cigar lines in slightly over two years, including The Sacred Arts Collection.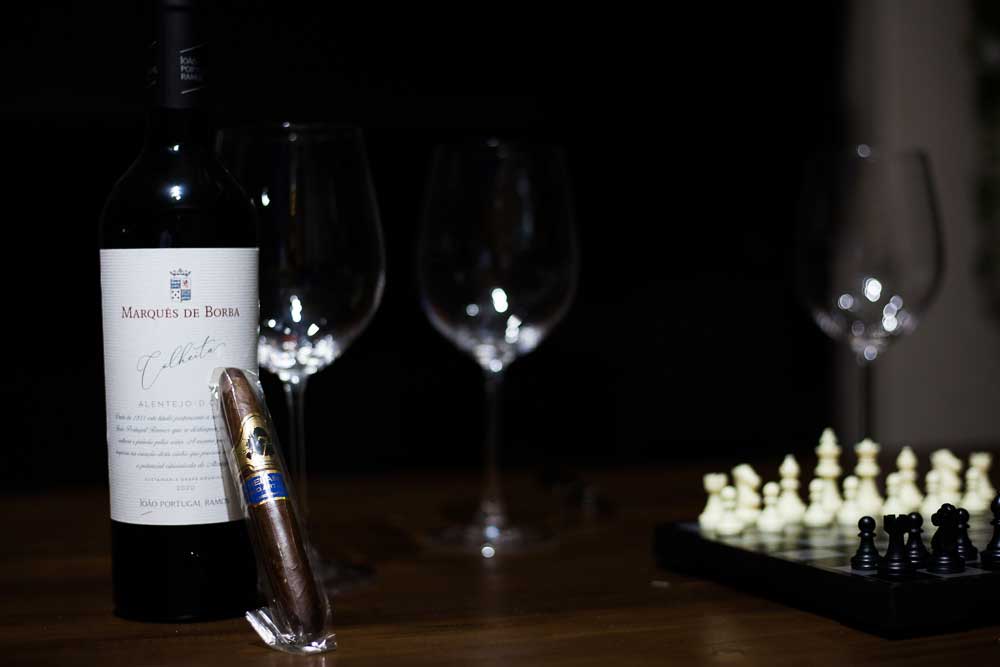 Marquês de Borba Red wine 2021
The wine
One of the most emblematic brands of João Portugal Ramos. Marquês de Borba combines the tradition of the Alentejo region with excellent quality, present since the first vintage in 1997.
The brand's name comes from the happy coincidence of João Portugal Ramos' vineyards and winery located in the Borba sub-region. One of his uncles had the noble title Marquês de Borba, a title created in 1811.
Present all over the world, the Marquês de Borba brand is today a symbol of the Alentejo region.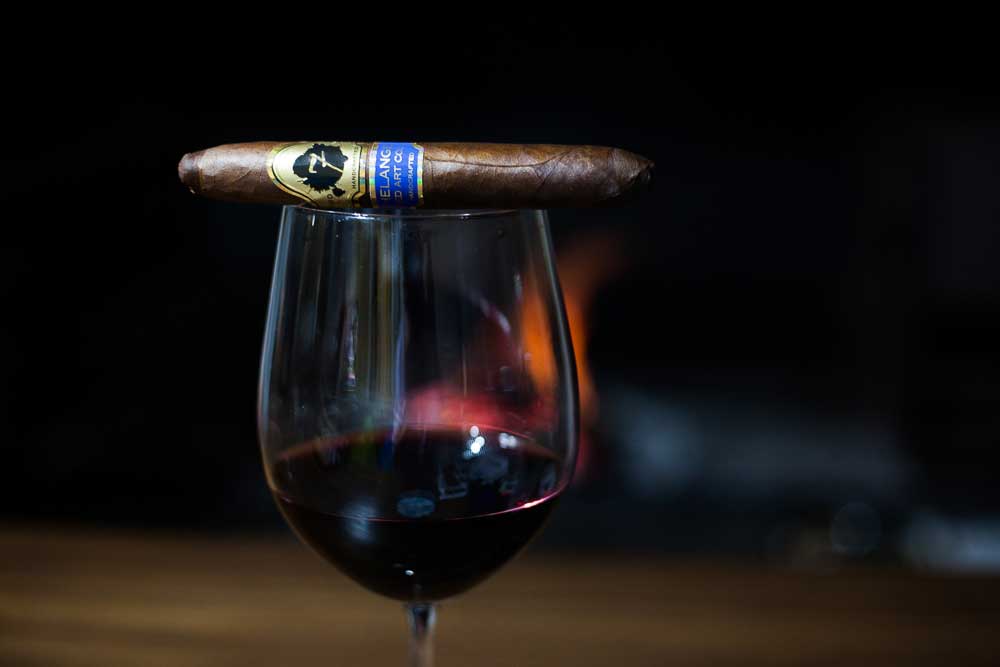 Tasting notes
Excellent aromatic concentration. Intensely fruity, the aroma of berries, cassis and preserves. Smooth tannins. Good balance between fruit, acidity and tannin.
Attributes
Grape Varieties:
Aragonez
Trincadeira
Touriga Nacional
Alicante Bouschet
Petit Verdot
Merlot
Type of Soil
Limestone and Schist
Harvest By hand and machine
Winemaking Temperature controlled fermentation of fully de-stemmed bunches in stainless steel tanks, and a smaller part ferments in marble lagares.
Ageing Six months in second and third-year French and American small oak barrels.
"A generous fruity wine with a velvety tannin, an unmistakable signature of the Alentejo."
FERNANDO MELO, EVASÕES 2018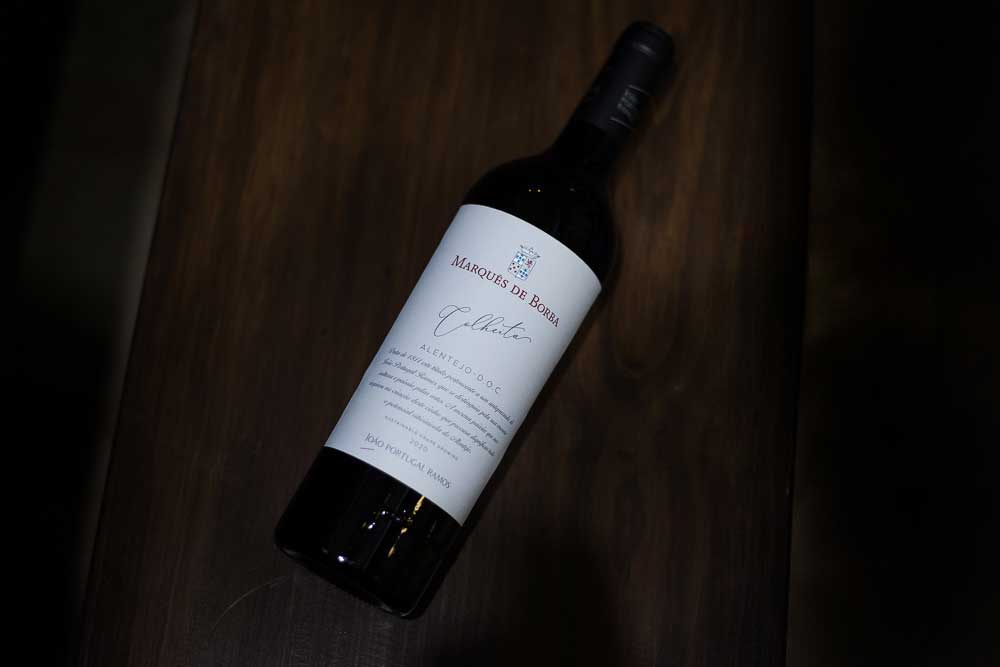 Marquês de Borba Red wine 2021 Scents
Spice
Berries
Dark fruits
Pepper spice
The wine drinks jammy with suryp-like quality and dark, ripe fruit flavours.
Marquês de Borba Red wine 2021 Taste
Berries
Big ripe fruity flavours
Portuguese wines have milder scents in the glass compared to South African red wine. That is due to the natural soil sulphites in the wine Portuguese wine.
The wine has a fragrant scent, but nothing as bold as local South African red wine blends.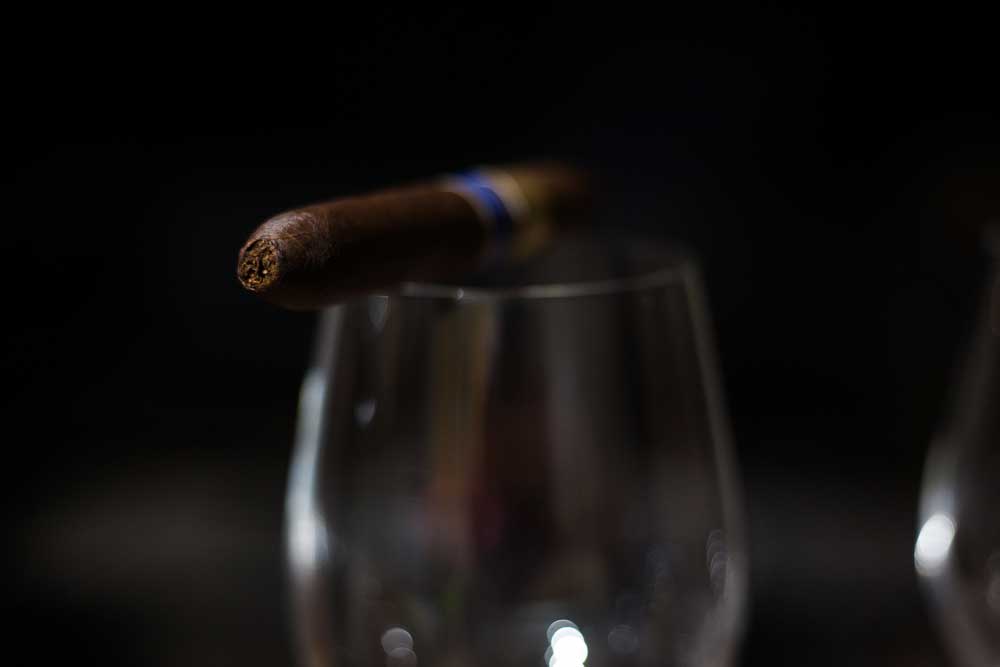 El Septimo Sacred Arts Collection Michelangelo cigar Dry Aroma
Liquorice
Dark cocoa
Pepper salami
Barbecue spices
Rich Cured Meat
Serano Cured meat
The cigar smoked with intense rich meaty notes up to the finish.
The cigar embodies matured flavours reminiscent of Manchego cheese and delicious oily cured meat.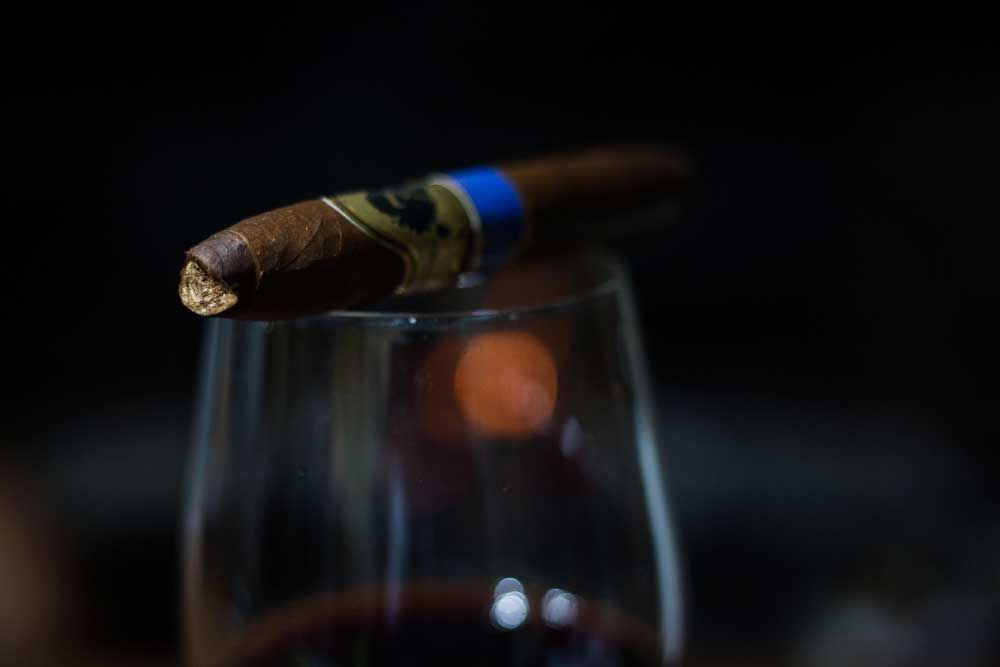 El Septimo Sacred Arts Collection Michelangelo cigar Dry Draw
The dry draw is firm with quite a strong resistance but draws smooth with abundant flavours.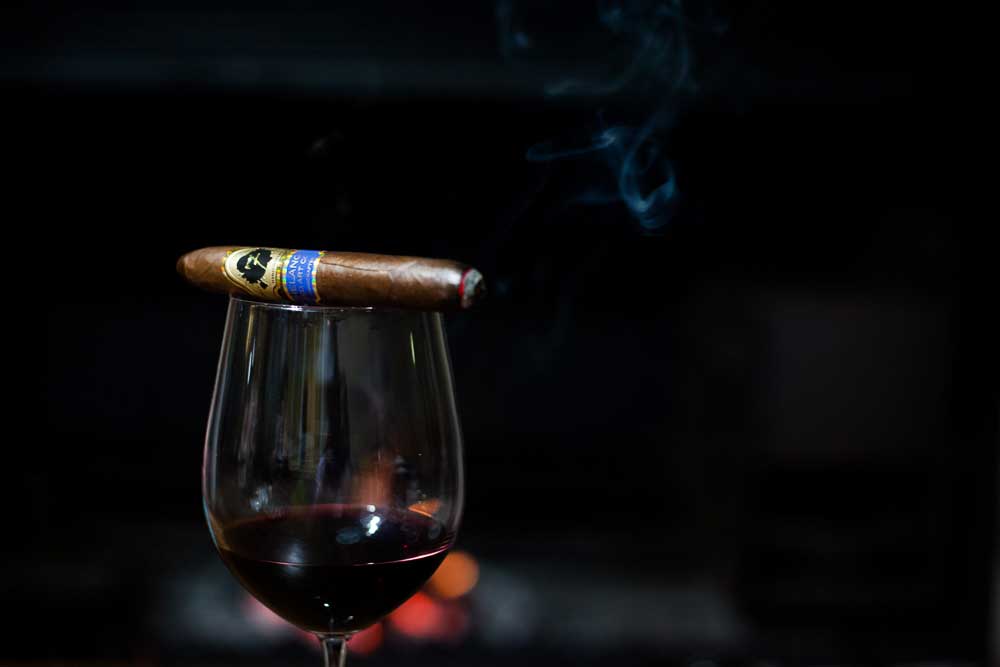 El Septimo Sacred Arts Collection Michelangelo cigar First Puff
Meayty and bold
Rich, oily cured tobacco
Tasty savoury Biltong notes
Pepper steak
Smooth and big oily smoke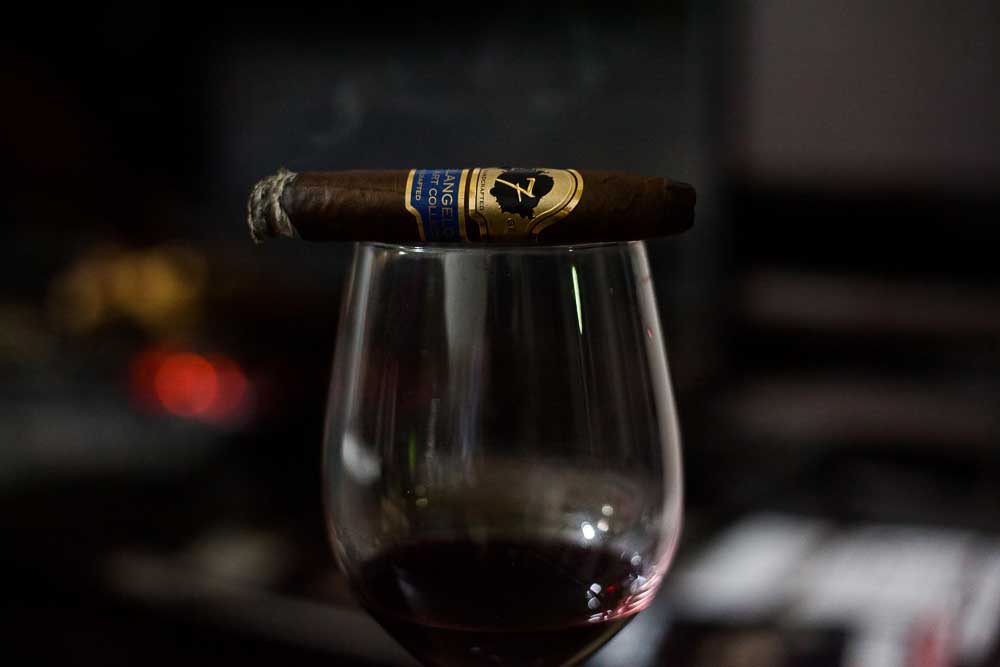 The wine & Cigar Pairing Evolution
This El Septimo Michaelangelo is an oily rich meaty cigar.
It does pair exceptionally well with the juicy red wine's ripe fruit flavours. You can open any big red wine to pair with the El Septimo Michaelangelo.
It's a pairing for steak and red wine nights.
The prominent character of the cigar is the oily smooth and rich wrapper. It must be one of the oiliest wrappers I have smoked. It's very enjoyable. Unique, with rich and luxurious flavours.
If you prefer Mediterranean snacks with your cigar, try cured matured meat and matured manchego cheese.
The cigar evolves into a bit sweeter softer flavour in the last third. The cigar evolution is smooth and subtle.
What I enjoyed a lot from the rich cigar is the lack of nicotine bursts, the cigar is very smooth with rich fragrant flavours.
If you want to try an El Septimo cigar, light up the Michaelangelo. Enjoy the roasted and cured oily flavours combined with the ripe, bold fruits when you pop a bottle of red wine.
Get your El Septimo Michaelangelo cigar by clicking the link below.
Buy your El Septimo Michaelangelo Premium Cigar