Posted by Francois Pistorius on 30th Sep 2021
EPC Carillo Pledge Prequel cigar paired with Hermanus Pietersfontein Die Bartho 2012 White Blend.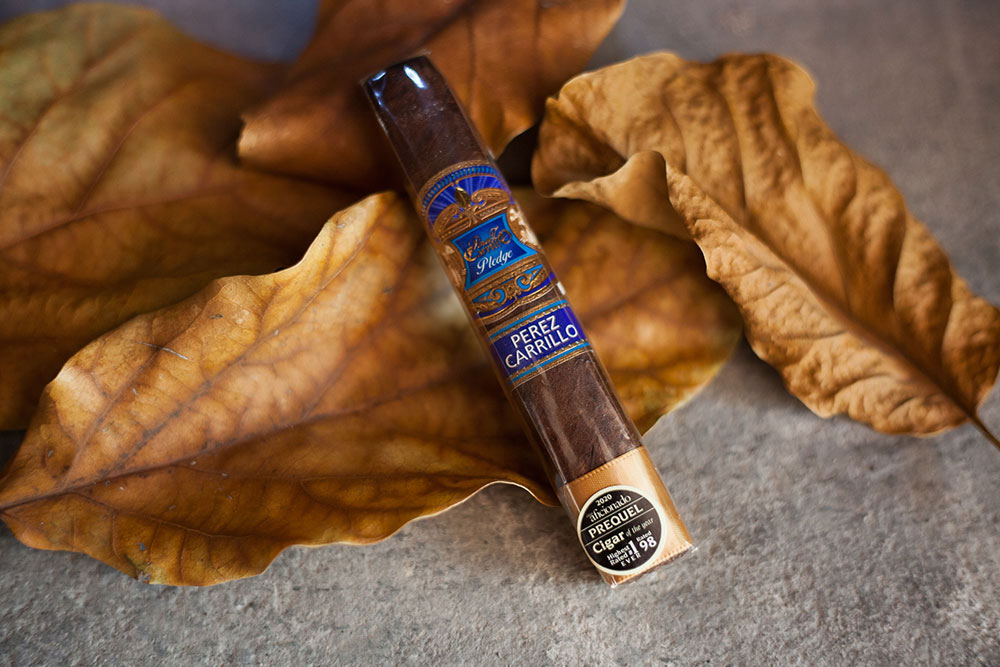 What is Inside a Carillo?
Today's pairing features the EPC Carillo Pledge Prequel cigar paired with Hermanus Pietersfonetin Die Bartho 2012 White Blend. A rich cigar paired with a prominent South African wine brand.
A new cigar brand arrived.
The brand is not new to the cigar world. It is a brand with many awards and rich history. Carrillo Cigars embody five generations of cigar blending experience.
What is a Carillo?
It's a cigar. But a cigar produced with hawk-eyed attention to detail. Only the best-nurtured tobacco leaves make it into the premium Carillo cigars. It is a brand awarded with two No.1 cigars in the last four years.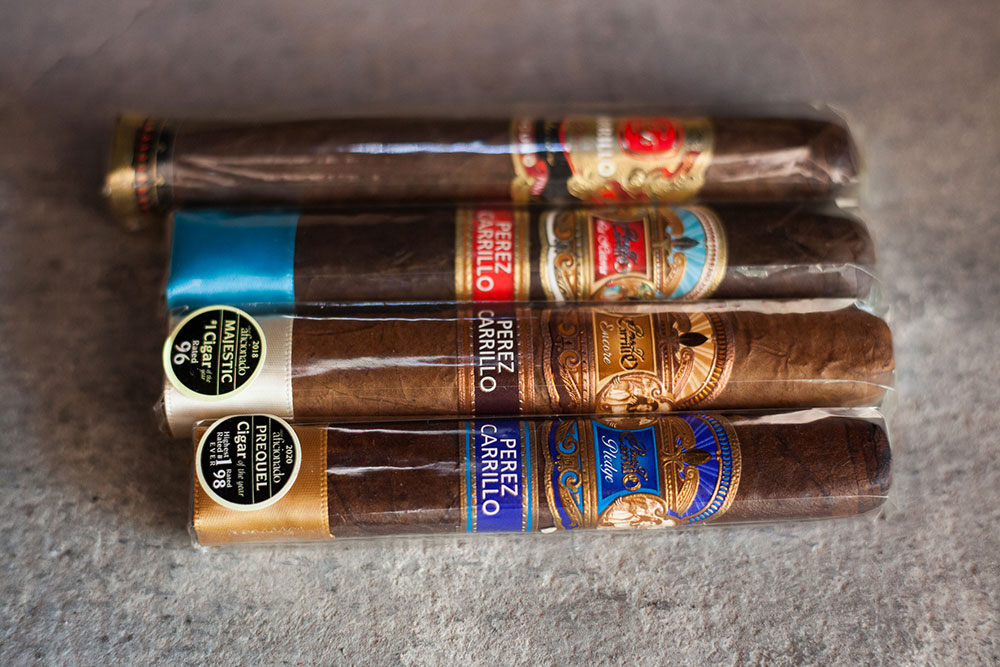 Where are Carillo Cigars made?
Dominican Republic
The factory in the Dominican Republic produces all the Carillo cigars. Perez-Carrillo oversees the entire production.
How it all Started for Ernesto Perez-Carrillo
Ernesto Perez-Carrillo arrived in Miami from Cuba at age seven. It was a rough start in Miami. The family had to start over. They used their cigar knowledge to start producing cigars for Cuban ex-pats.
Sales were slow in the early days. The margin on cigars was small. Things picked up when Ernest father began making a non-Cuban version of the La Gloria Cubana brand in 1974. Perez-Carrillo father purchased the rights to La Gloria while still in Cuba. The factory started producing the brand in the Miami factory.
Ernesto had a passion for jazz, not cigars. He had always dreamed of being a jazz drummer, and when he turned 25, he even moved to New York City to try his luck. It didn't work out, so he returned to further his involvement with the cigar business.
Today, Ernesto gives credit to his father for teaching him what he knows about cigars. As a four-year-old, he would spend countless hours with his father in the tobacco fields in Cuba. The Vuelta Abajo was his training ground. Ernesto learned dedication to work, humility, patience and respect.
Master Blender Ernesto Perez-Carrillo uses those same principles today to create each cigar.
Ernest Carillo taking over the cigar production
Perez-Carrillo's father passed away in 1980. He took the reigns. In 1992 a top rating focussed national attention on the La Gloria Cubana cigars.
The demand for cigars boomed in the '90s. The only solution was expansion which led to a new factory in the Dominican Republic. Business boomed. In 1997 cigar giant General Cigar Co. bought the company to acquire the La Gloria brand and Ernesto's expertise.
Ernesto worked with General Cigar company to build the brand and cigars lines.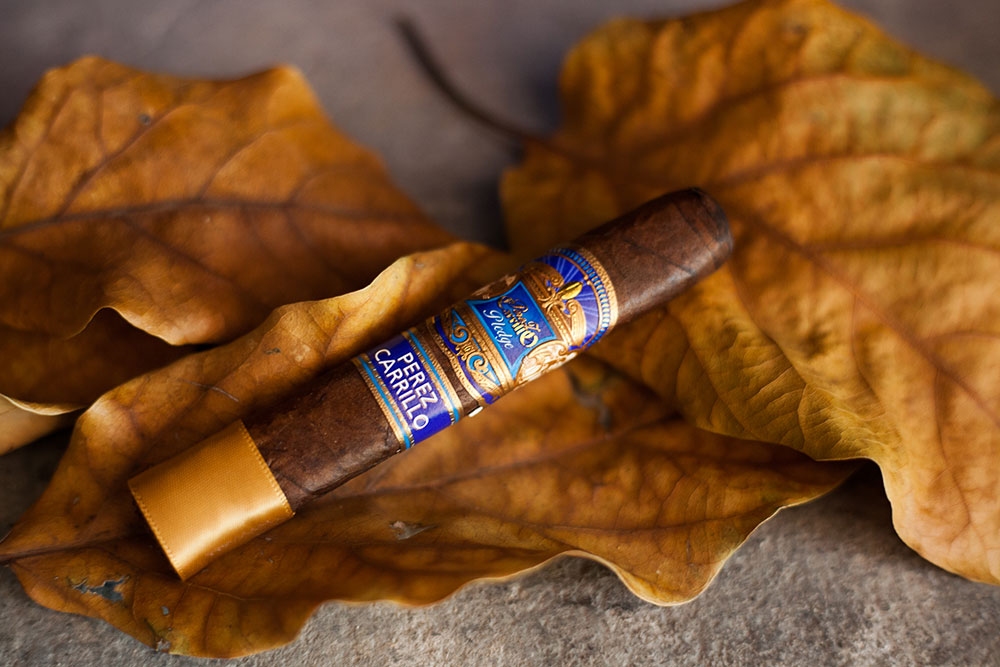 The start of Carrillo Cigars
Ten years later, he left to start a new independent brand with his family. He produced a cigar different to La Gloria Cubana.
The new range cigar called Encore released in December of 2009. It was the first cigar to come out of the new La Alianza factory in the Dominican Republic. The brand was a success but a commercial flop. The cigar didn't taste like La Gloria Cubana. Everyone expected a new La Gloria Cubana range from Ernesto.
Today the business is a family-owned company. Ernesto's daughter Lissette takes care of social media, marketing, and legal issues. His son acts as a business consultant to the company.
Ernesto Perez-Carrillo is well-respected in the Industry with a distinguished career. He produces award-winning cigars in the Dominican Republic.
Perez-Carrillo Cigar Series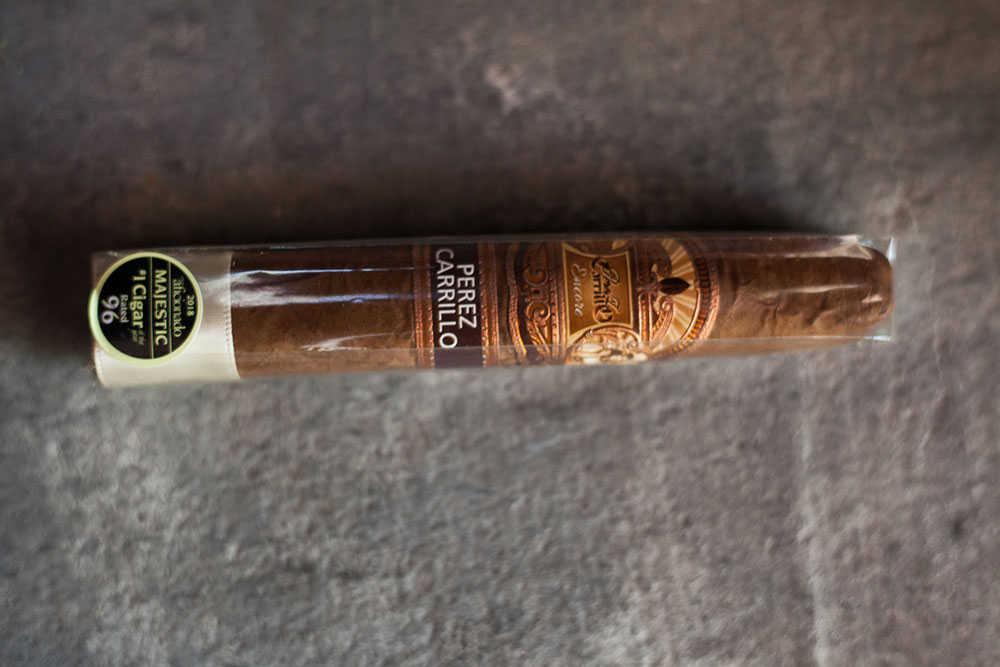 Encore Majestic, Cigar of the Year 2018
Size 6 inches, 136 mm
Gauge 52
Wrapper colour Colorado
Wrapper Nicaraguan
Binder Nicaraguan
Filler Nicaragua
Country of Origin: Dominican Republic
Factory: Tabacalera La Alianza S.A.
Blender: E.P. Carrillo Encore Majestic
Strength Medium-Full
Taste - Full-Flavored
The Encore is a complex flavoured cigar. This well balanced and aromatic cigar has notes of sweetness, earth and spice.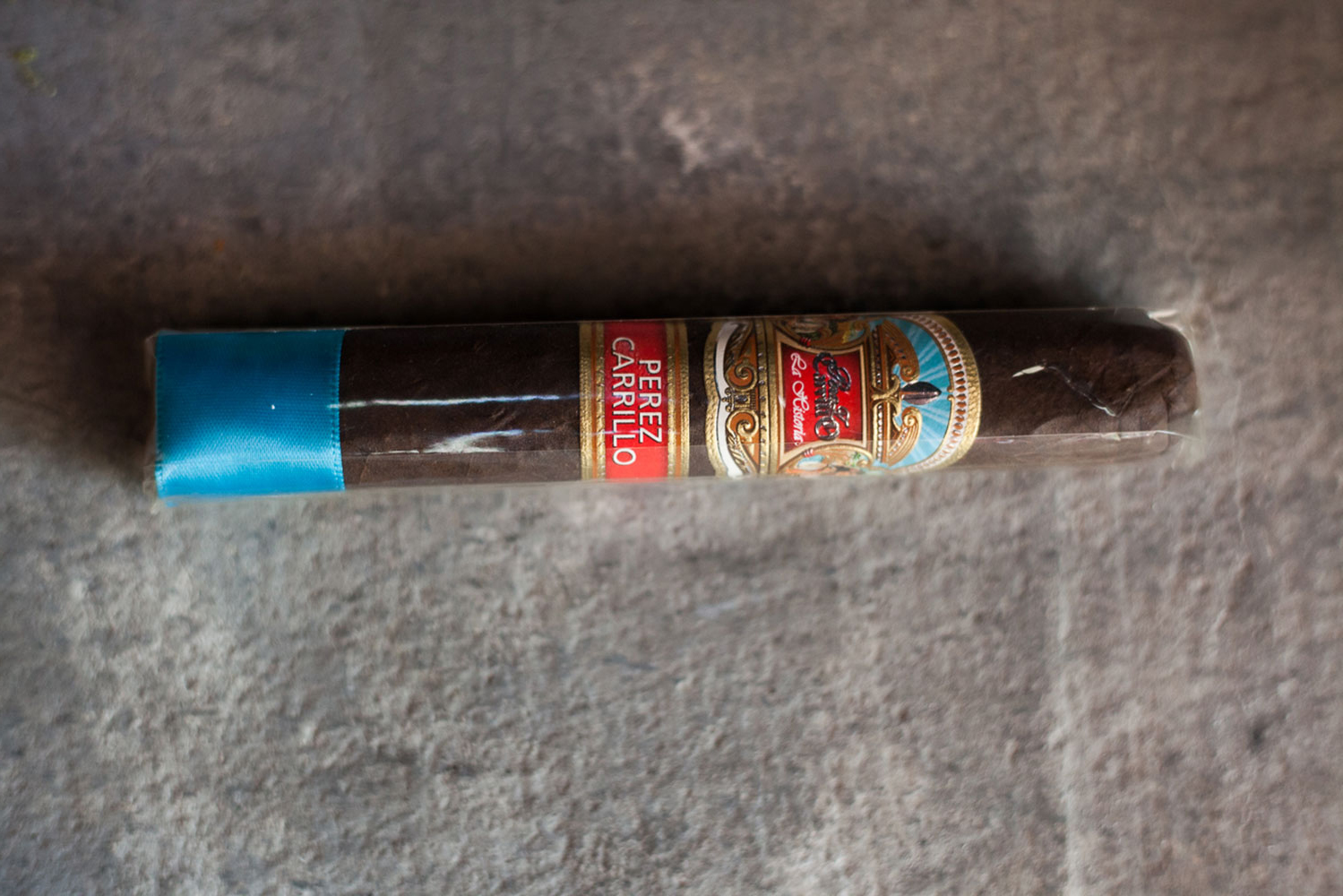 La Historia El Senador
Gauge 52
Size 6 inches, 136 mm
Wrapper Color: Colorado Maduro
Wrapper: Mexican San Andres
Binder: Ecuador Sumatra
Filler: Nicaragua, Dominican Republic
Country of Origin: Dominican Republic
Factory: Tabacalera La Alianza S.A.
Blender: E.P. Carrillo
Strength Medium-Full
Taste Full-Flavored
La Historia El Senador is a very rich and complex cigar with notes of cocoa and coffee. The cigars offer balanced spice and cocoa butter.
La Historia El Senador cigar is a tribute to the women inspiring Ernesto. His mother and daughter feature on the cigar band, one in the tobacco field and the other in their Miami home.

Pledge Prequel, Cigar of the Year 2020
Length: 6 inches, 127 mm
Ring Gauge: 50
Country of Origin: Dominican Republic
Wrapper Colour Maduro
Wrapper: USA
Binder: Ecuador
Filler: Nicaragua
Country of Origin: Dominican Republic
Factory: Tabacalera La Alianza S.A.
Blender: E.P. Carrillo
Strength Full
Taste Full-Flavored
The Pledge is Ernesto Carillo's boldest expression in a cigar. The cigar is full of rich and complex flavours. The Pledge has a creamy finish complemented by the rich aromatic profile. A cigar with cocoa, bold spices and earthy qualities.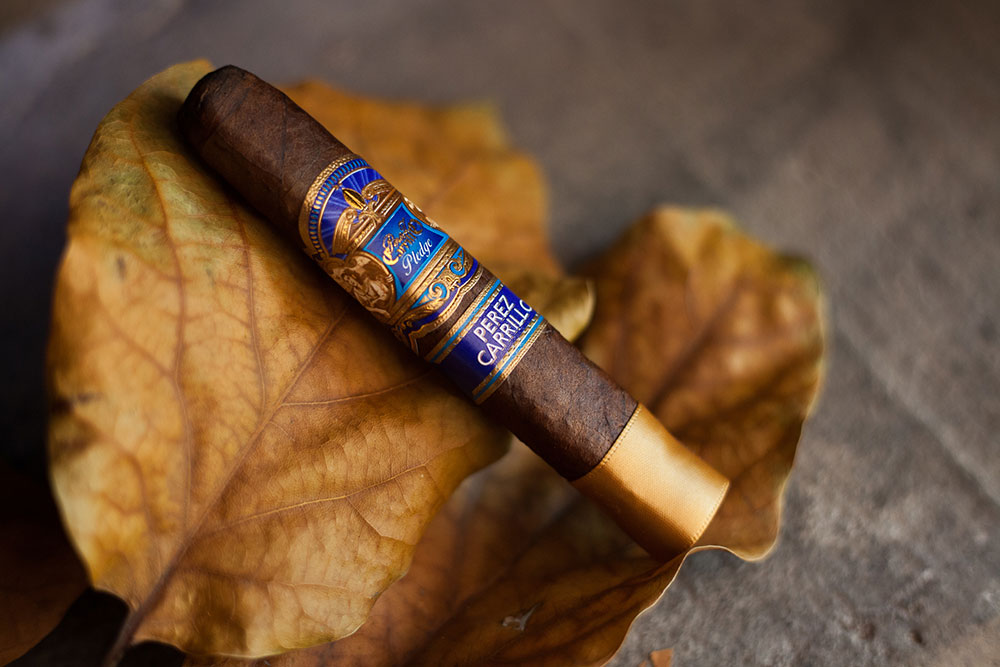 Carillo Pledge Prequel Cigar Review
The Pledge is a box-pressed cigar with a magnificent royal looking blue band.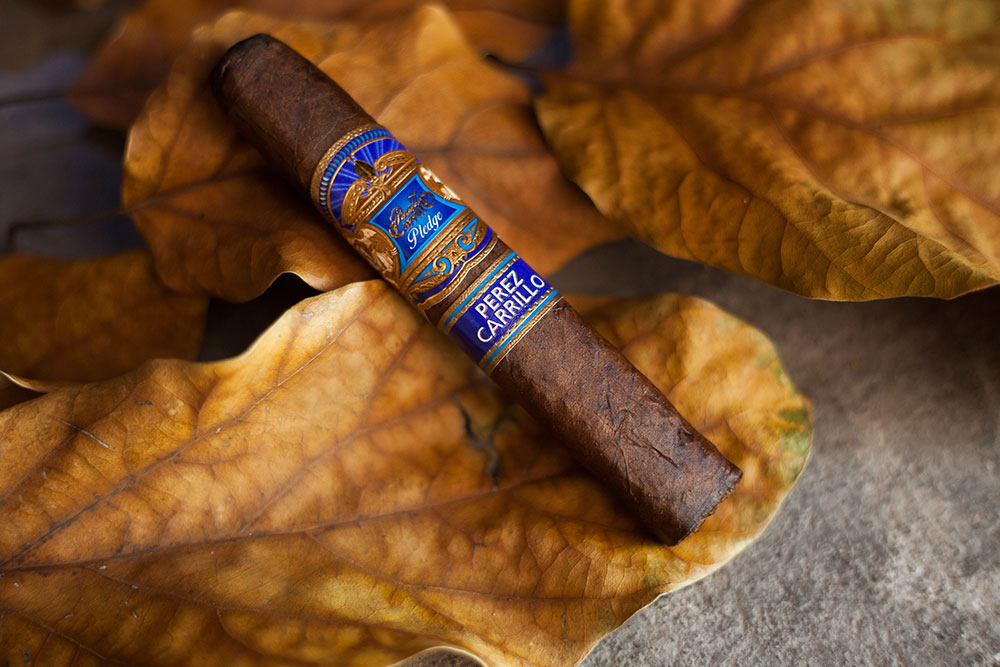 Pledge Prequel Cigar Dry Scent
The first scent is earthy with wet hay. Pepper spice with dark rich notes of cocoa powder and meaty spice is prominent. You can smell the rich qualities of the cigar before you light up.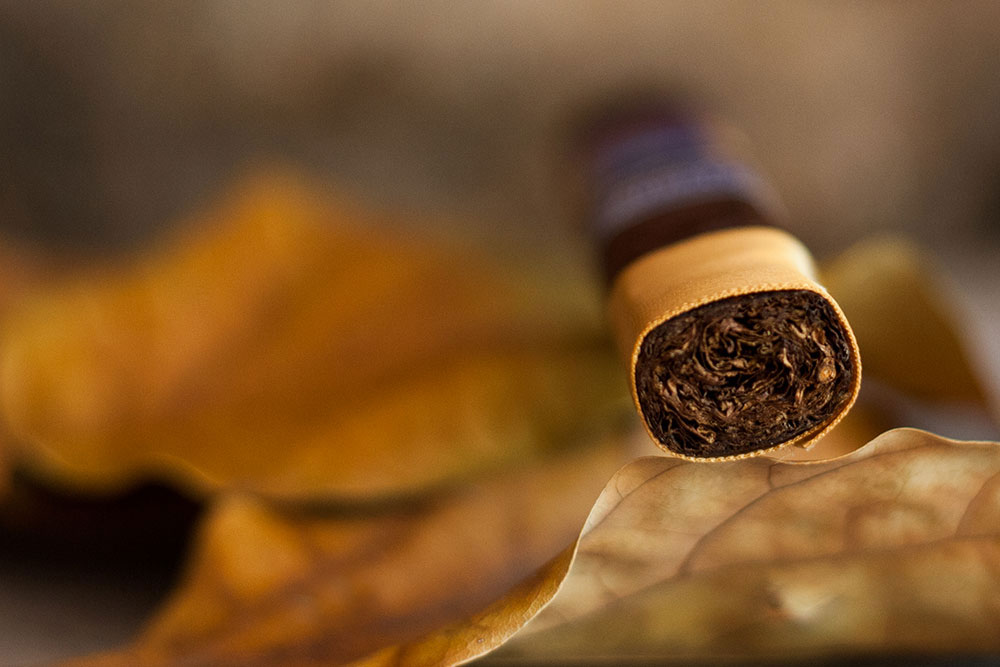 Pledge Prequel Cigar Dry Draw
The draw from a v-cutter is light and smooth.
You can taste cocoa mixed with chilly spice. A smokey, savoury, rich earthy taste develops from the dry draw.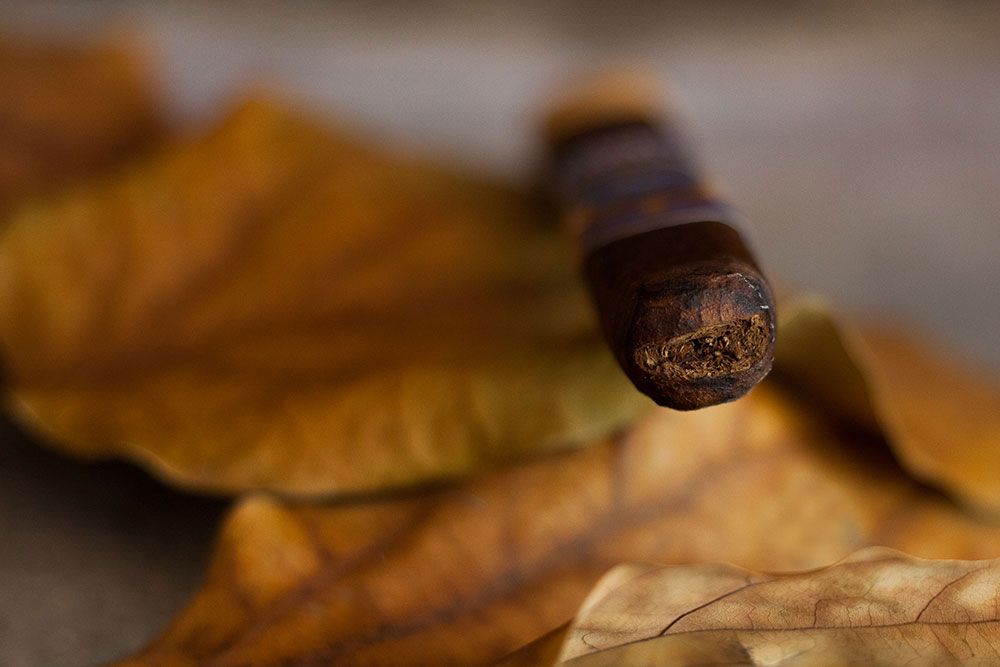 Pledge Prequel Cigar First Puff
The cigar aromas are dark nutty, and smokey.
The first puff is bold. The spices are dark and rich blended cocoa cream flavours. Your smoke has hints of bitterness, like a full, rich, creamy espresso coffee. The creaminess evolves. Flavours of smoked nuts and chocolate develop while you smoke.
The cigar size makes for a spicy smoke with full-bodied flavours. It is a cigar with intensity. Smoky, fireplace-like aromas embody the Pledge cigar experience with a velvety texture toward the end.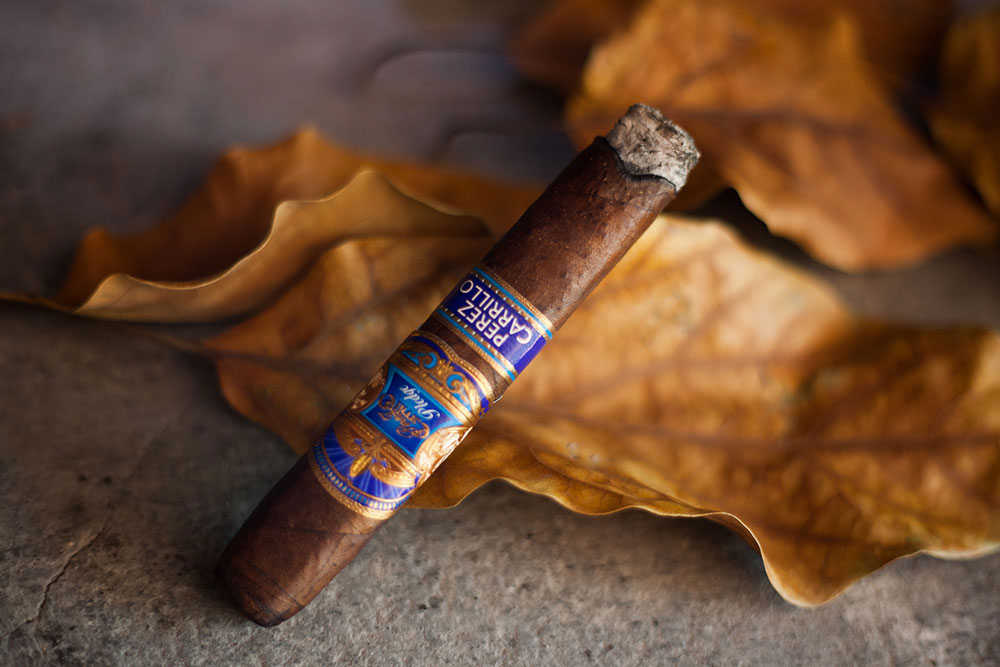 Encore Majestic Review
The first puff is a mix of spice and caramel. There are hints of creamy chocolate and citrus flavours that merge with a nutty creaminess. The flavour profile is well blended to create an easy smoking cigar.
It is a medium to full body with complexity evolving through the cigar while you smoke.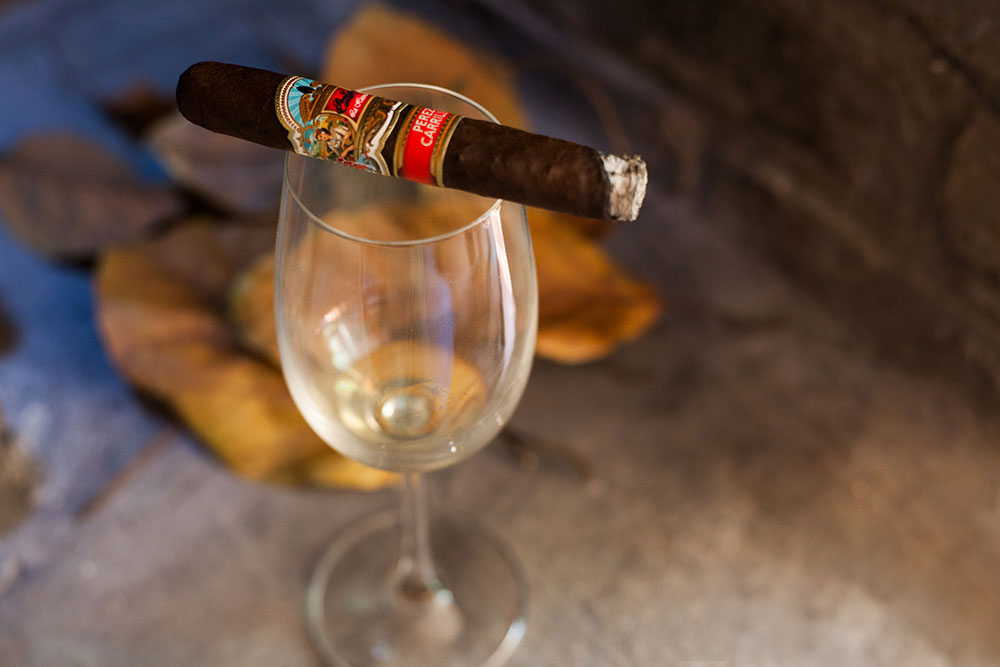 La Historia El SenadorReview
The cigar taste is full of cocoa butter with a smooth and creamy smoking experience. La Historia El Senador is complex from the first light. Earth, hay, dark semi-sweet chocolate with creaminess.
It is a cigar with rich, creamy spice as the primary flavour blended with dark tobacco and cocoa.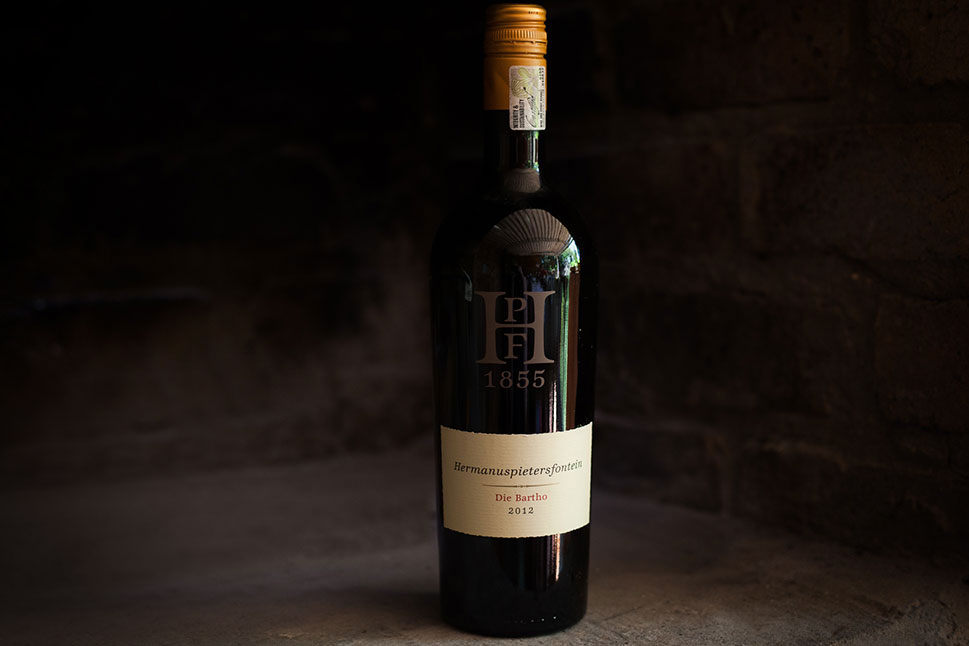 Hermanus Pietersfontein Wines
The name originates from the founder of Hermanus. In 1855 Hermanus Pieters turned a little fisherman village into a town. The HPF brand is the only wine cellar in South Africa to use Afrikaans-only names.
Hermanus Pietersfontein Farm
The grapes come from the cool-climate farm in Sondagskloof. As you drive up to the mountain range, fynbos grows on the unplanted slopes on the farm. The motto is "Good Earth makes Better Wines".
The HPF farm became a member of the Biodiversity & Wine Initiative (BWI) in 2007. The goals of BWI are to contribute to sustainable wine production.
Tasting Room in Hemel-en-Aarde Village.
This beautiful tasting room makes for a perfect stop driving into Hermanus.
Every Saturday, the cellars hosts a weekly Food and Wine Market. You can buy all the best wines alongside delicious foods and treats.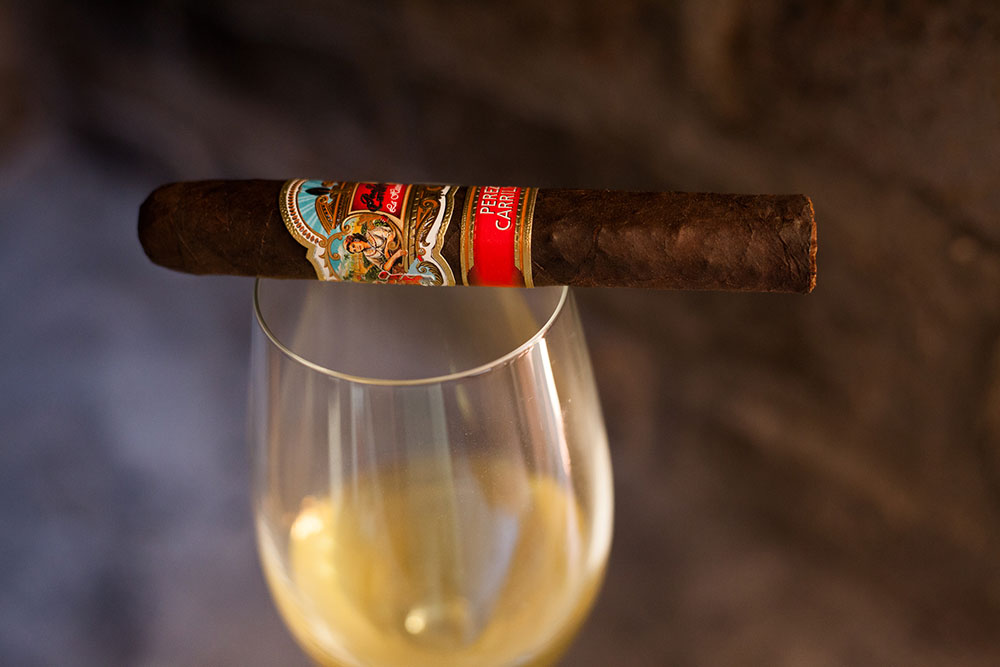 Hermanus Pietersfontein Die Bartho 2012 White Blend.
Bartho Eksteen produced wine with Hermanus Pietersfontein until 2014. Today he focusses on his farm, wines and Wijnskool by Bartho Eksteen.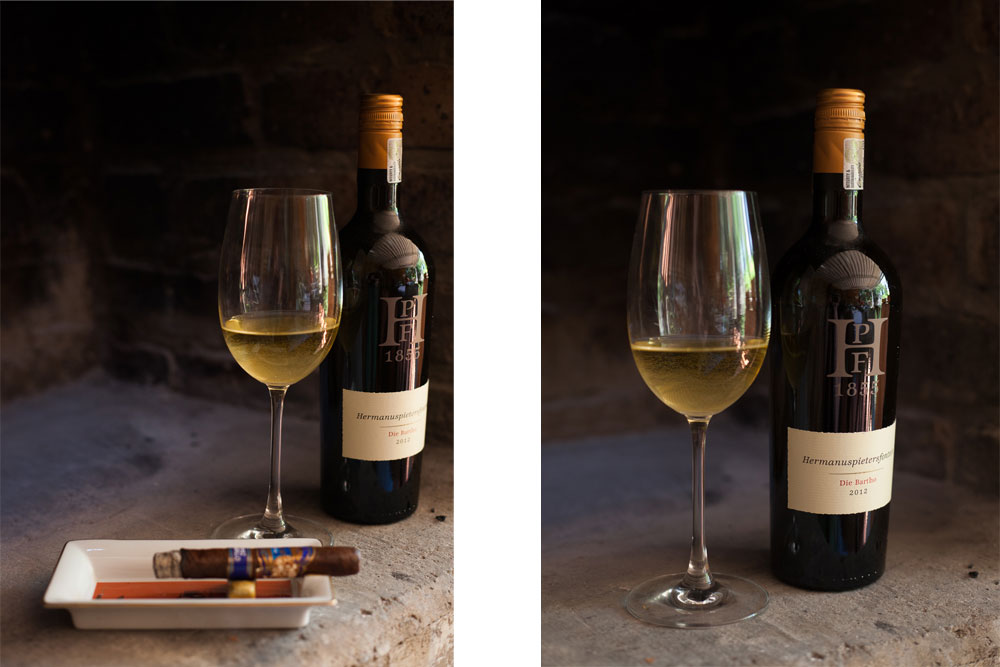 Hermanuspietersfontein Die Bartho 2012
Tropical fruit, oak, honey and butter characteristics. Fresh, balanced acidity with smooth citrus flavours.
The wine colour is dark yellow with light alcohol of 12,5 per cent.
Wine Nose
Citrus
Oak
Honey


Wine Taste
The aged wine delivers a citrus honey syrup taste. The taste is well-balanced with a light, spritz aftertaste from the bottle age.


Sauvignon Blanc White Blend
Sauvignon blanc 69%, Semillon 22%, Nouvelle 9%
Winery - Hermanuspietersfontein
Wine of origin Western Cape
Style -Dry wooded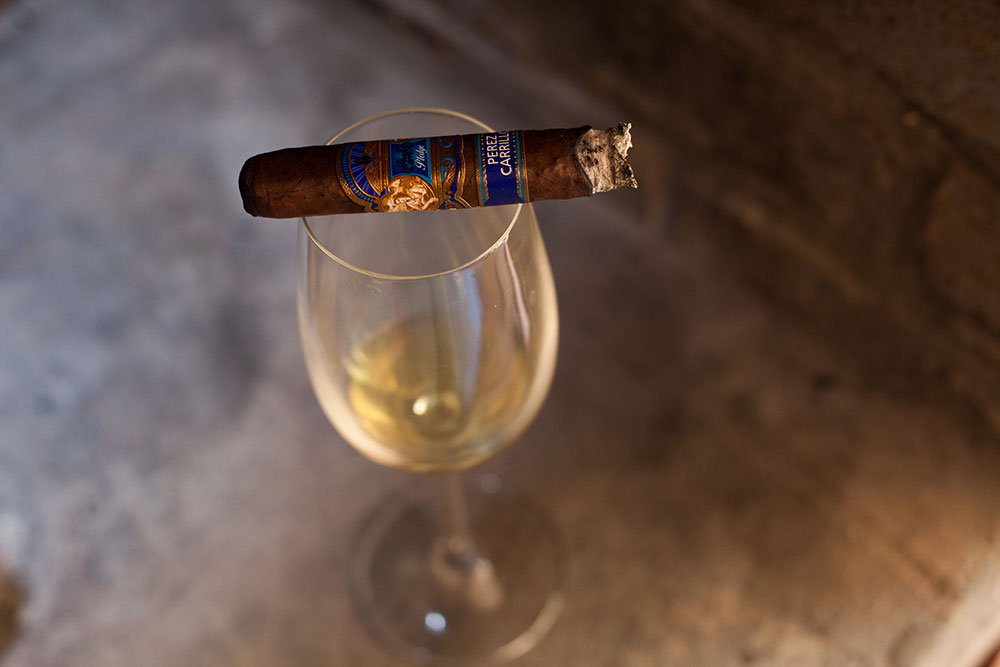 Ageing
The white wines can bottle mature for up to 6 years and beyond.


In the vineyard
Grapes farmed in the cool-climate farm in Sondagskloof.


In the cellar
Fermented in big & small wood and aged for 11 months in French oak.
Bottling Date 11 April 2012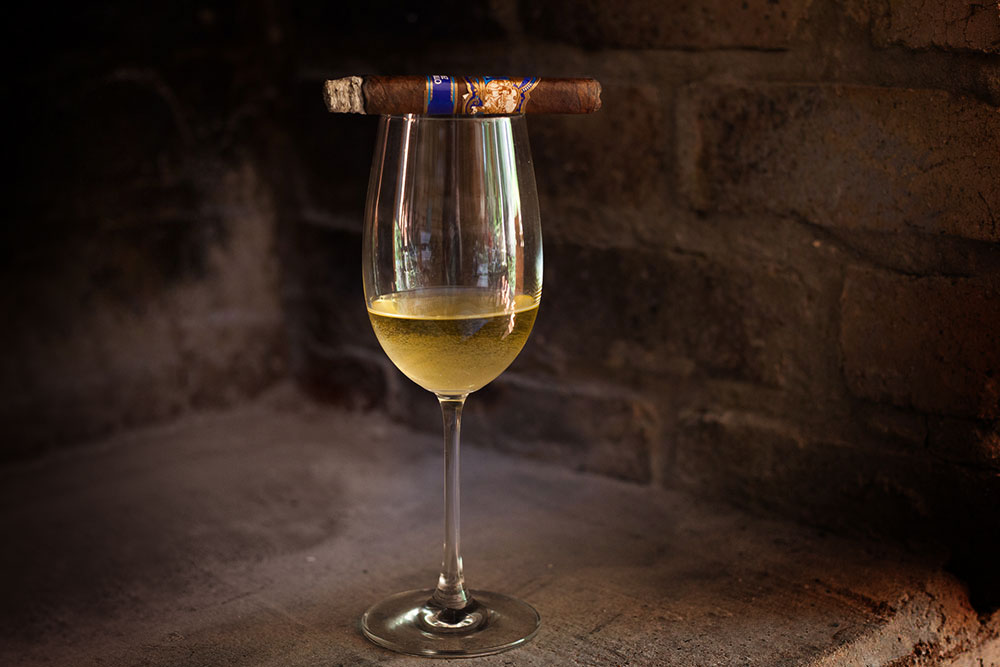 EPC Pledge Cigar and Hermanus Pietersfontein Die Bartho 2012 Pairing
The first scent is citrus and honey. You taste citrus syrup paired with the cigars dark chocolate flavours. Think of the creamy insides of delicious dark chocolate dessert blended with orange and honey.
The wine and cigars pairing is rich with a nutty and creamy fruit finish.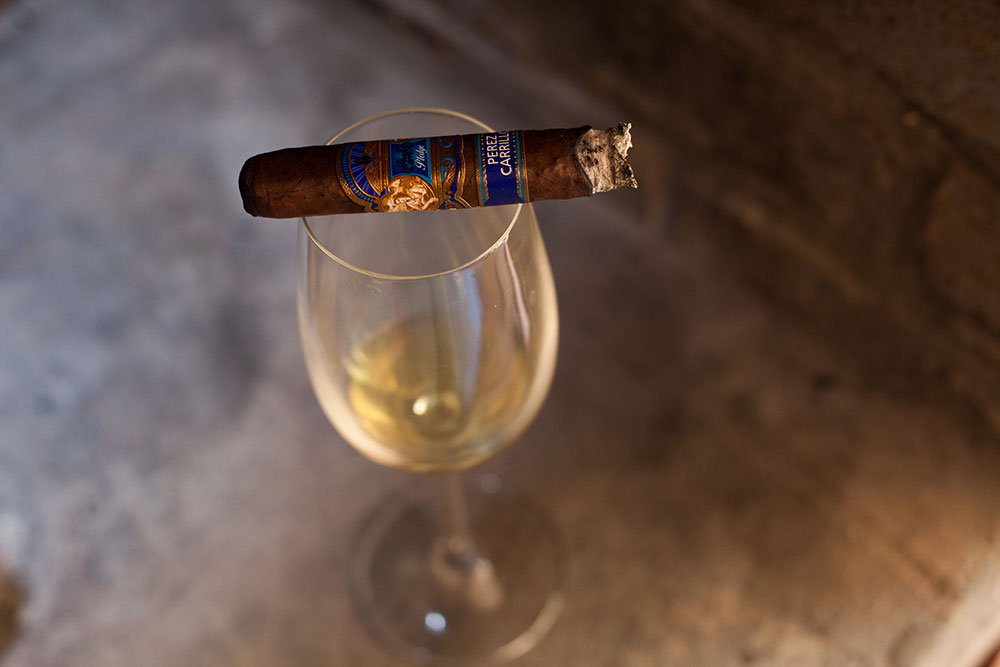 EPC Carillo Conclusion
The pairing is mellow but packed with flavour. The Encore is a cigar you could smoke with coffee or your favourite drink. The Pledge is rich with bold flavours. Then, the La Historia offers buttery cocoa smoothness.
Which one is the favourite? And if you review all three cigars, would the Pledge be your cigar of the year.
I would pair the Pledge after a flamed cooked steak. I think hearty, meaty flavours will prepare your palette for the bold cigar flavours of the Pledge. If you enjoy peaty whiskey, the Pledge cigar could pair well.
The Pledge is ideal for smoking after a bacon breakfast with rich blended cocoa coffee. You can pair the cigar with red wine consisting of tobacco and spicy notes. An aged brandy, rum or cognac is perfect to pair with the Pledge. The Carillo cigars all have spice. Spice pairs well with Bourbon whiskeys to combine sweeter notes with your cigar.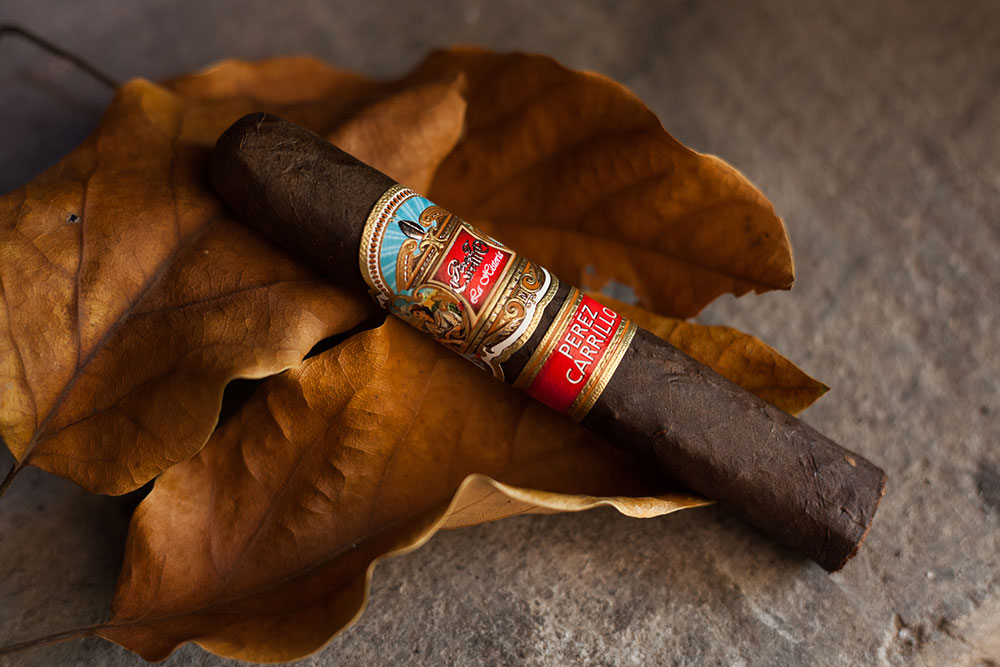 Personally, I prefer the La Historia El Senador out of the three cigars. The dark wrapper and cocoa butter flavours suit my palette. But, I would smoke all three cigars to find the Carillo blend that works for your flavour profile.
To answer the question, What is Inside a Carillo?
Tradition, Quality and Passion. You can taste it and feel part of the passion when you smoke a Carillo cigar.