Posted by Francois Pistorius on 16th Jun 2022
Gurkha Revenant Maduro Robusto cigar
Gurkha Revenant Maduro Robusto
A cigar handmade in the Dominican Republic.
A cigar named after a creature that returns from the dead to take revenge. It sounds like a character in Lord of the Rings. One of the Dark lords mercenaries.
A story smoke.
The Gurkha Revenant Maduro Robusto's filler uses hybrid T-13 tobacco grown in the Dominican Republic by Ram Rodriguez of Tabacalera El Artista. Its Mexican San Andres wrapper covers a Cameroon binder and Dominican and Nicaraguan filler leaves.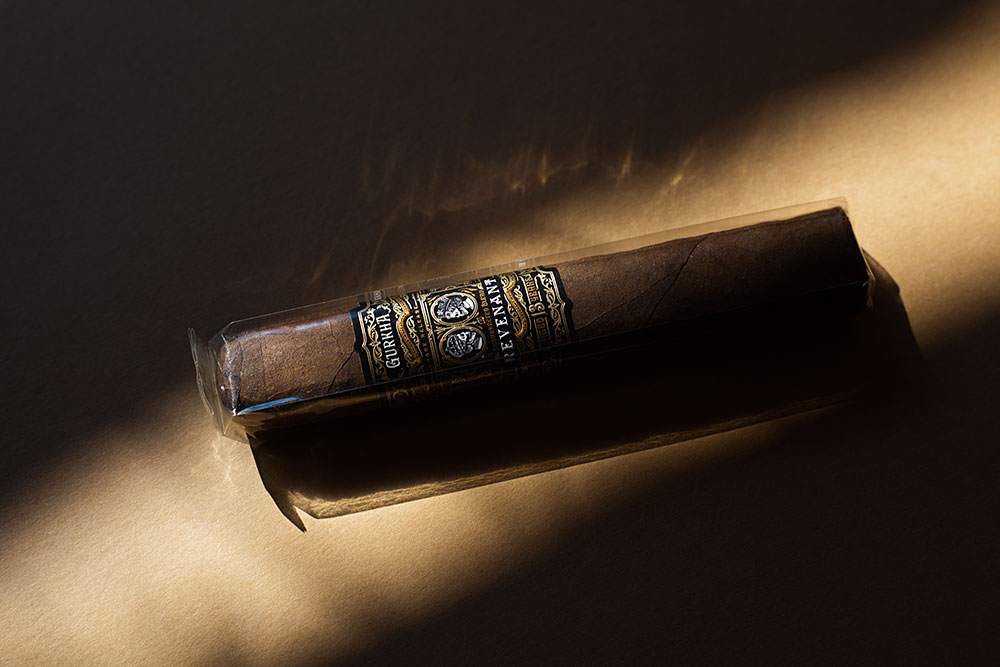 Gauge 50
Size (mm) 125
Binder Cameroon
Wrapper Color Maduro
Wrapper San Andres Mexican
Filler T-13 Dominican Republic Delicious spicy and sweet notes with a subtle creaminess create a rich smoking experience.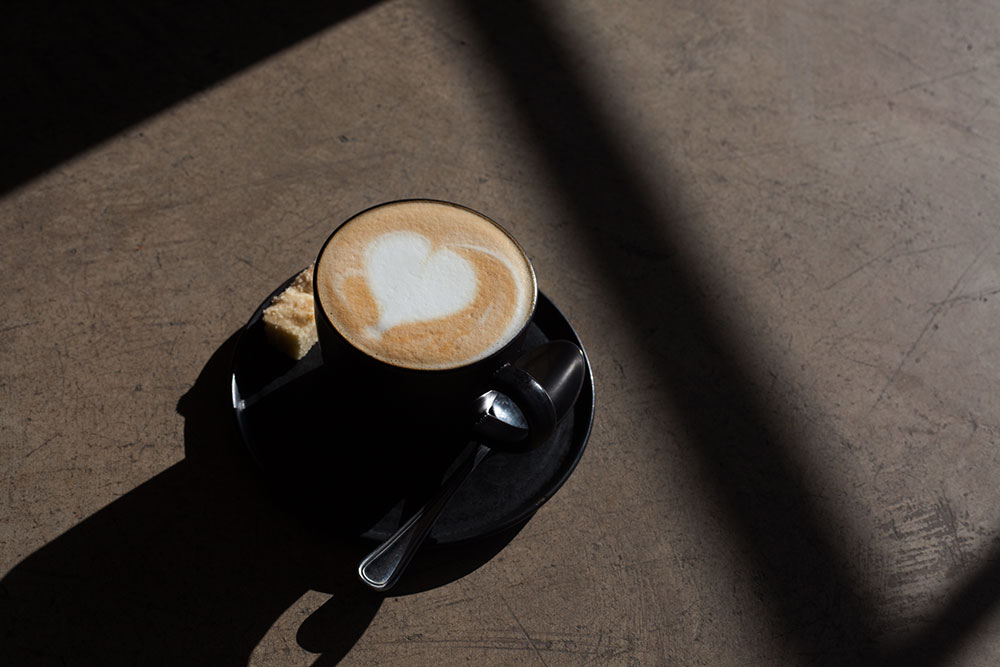 Gurkha Reverant and Coffee
The Ghurkha revenant smokes slow and draws excellent with dark, flaky-powdery ash.
Pairing a cigar with coffee opens a world of rich flavours and textures. How do you choose what coffee to pair with your cigar?
The same as wine and any other drink. Choose your favourite and start puffing away.
One a winter's morning. Pair your Ghurkha with a coffee.
Espresso
In general, espresso tastes very strong and a bit bitter. It should have a sweet and creamy coffee finish.
Americano
A traditional Americano has intense, deep coffee notes with nutty, earthy flavours.
Latte Coffee
Pour espresso shots into a cup and add a generous amount of steamed milk. Top your Latte with foam.
A Latte is quite a mild-tasting coffee due to the milk volume. Use strong espresso coffee to make a stronger Latte coffee.
Frappe Coffee
A coffee milkshake.
Make a frappé coffee from your favourite coffee and add water, sugar, and milk. A frappe will be sweeter than a latte since it has a bit of syrup added.
Frappes can be rich with full coffee flavours. Skip the ice in winter and sip a Frappe in the sunshine.
Flat White Coffee
The flat white coffee is an espresso-based coffee drink with steamed milk and foam. The result is silky, textured, strong creamy coffee.
A flat white has a kick with rich coffee flavours and sips excellent with a Gurkha revenant Robusto. The cigar Maduro's sweetness pairs well with the strong coffee and creamy finish.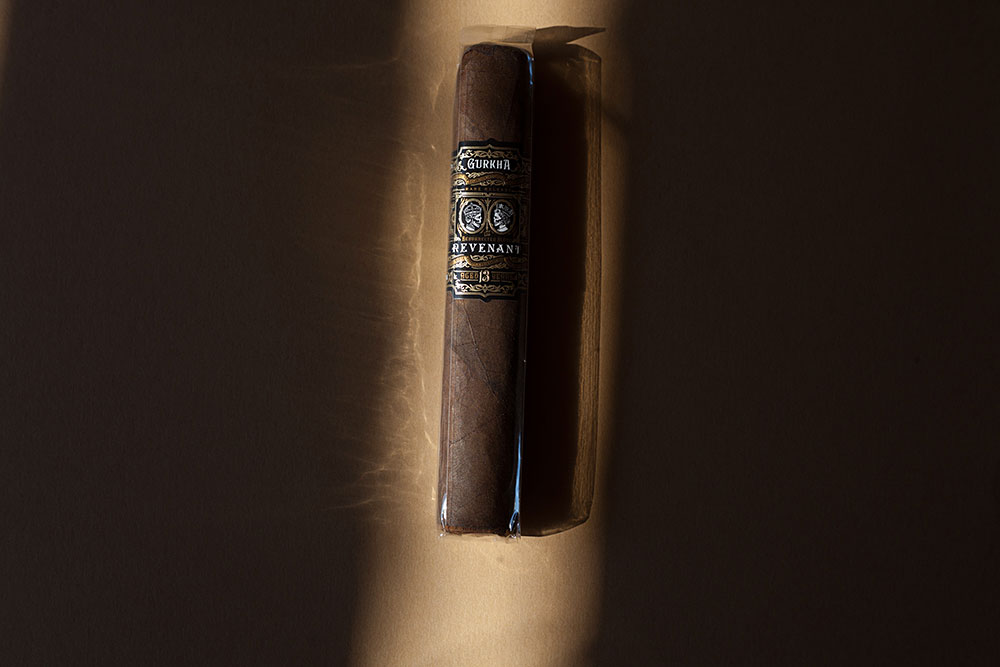 Gurkha Reverant cigar name
The cigar name Folklore
A Revenant is a creature that returns from the dead to take revenge on those who wronged them in their previous life. It stems from European folklore.
Gurkha Revenant is available in a Maduro wrapper and manufactured by Tabacalera El Artista in the Dominican Republic. It uses a special Cameroon binder chosen by Ram Rodriguez of El Artista. This line brings back a past blend, emphasized by the phrase "Resurrected Blend."
Gurkha Revenant Maduro uses a dark oily Mexican San Andres wrapper. The filler is Nicaraguan tobaccos and hybrid tobacco called T-13 grown by Rodriguez in the Dominican Republic.
The special Cameroon binder creates a unique profile cigar to enjoy.
Gurkha Origin
Although the Gurkha brand you know today began in 1989, its roots trace back to 1887. At the height of British rule, colonial soldiers made cigars from local tobacco. They called the cigars' Gurkhas' as a homage to the legendary Nepalese fighters they respected.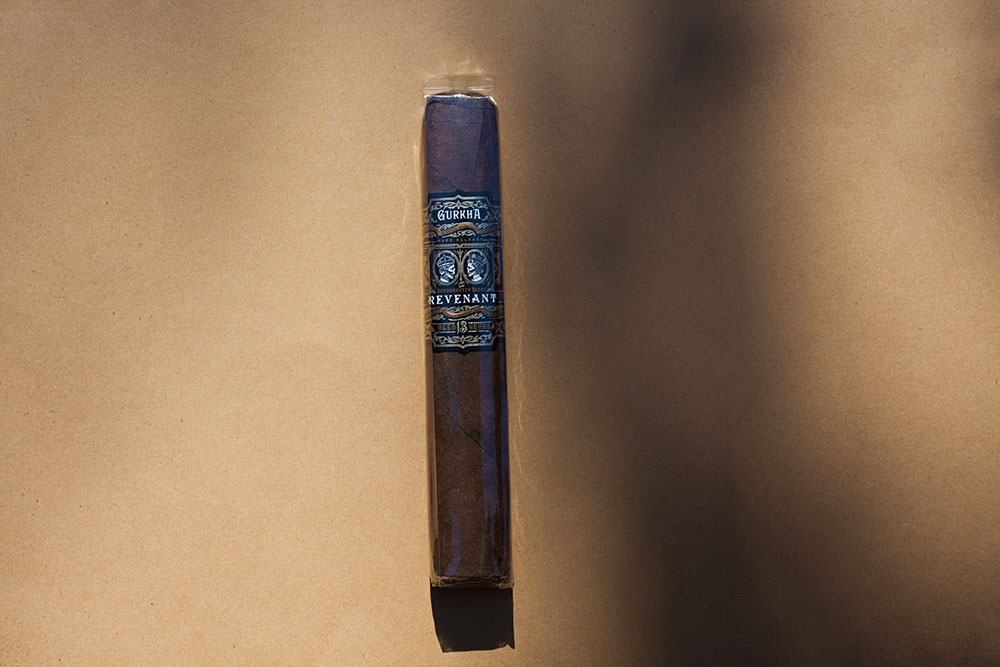 The Gurkha Story
Cigar lovers know Gurkha Cigar Company worldwide as one of the most luxurious brands of premium cigars. With many different blends and lines, there is a Gurkha cigar for any occasion and palate.
Gurkha also claims some of the world's most expensive and exclusive hand-rolled premium cigars. There is a Ghurkha box that retails for $250,000 a box.
The Ghurkha Beginning
In 1988, while on vacation in Goa, India, Kaizad Hansotia stumbled on a small business that would become a revolutionary multi-million dollar cigar company.
Out on the town, Hansotia bought cigars from a Portuguese vendor who sold a brand named Gurkha. He loved the cigars and negotiated to buy the business for one hundred forty-three dollars.
Kaizad Hansotia was in the watch business and knew nothing about cigars or the Industry. The cigars made the perfect gift to his watch-buying clients. He started giving the cigars out to all his duty-free suppliers, and they loved it.
Kaizad Hansotia sought Charlie Torano's help to kick-start the cigar business. Since then, Gurkha has become prolific in making complex luxury cigars blends.
Revolutionizing the Cigar Market
Not knowing much about cigars or the Industry, Kaizad began studying the market. He realized that there was a market for an upscale cigar. In those days, in the late 80s, Davidoff cigars were $8, which was the most expensive cigar.
There wasn't one good ultra-high quality cigar. The next step was to make the most exclusive cigars and focus on quality rather than quantity.
Kaizad launched the first super-premium category of cigars. Today Gurkha stands for high-end, small-batch cigars.
Kaizad and Gurkha Cigar Co. defined a new market segment by creating exclusive, high-priced cigars. The cigars changed the market. The first premium cigar Ghurka released was the Grand Reserve, infused with Louis XIII Cognac. The cigar retailed for twelve dollars.
The Gurkha brand grew quick. They produced the world's most expensive cigar called His Majesty's Reserve. With fewer than 100 boxes produced yearly, the cigars retail for around $15,000 for a pack of 20.
The cigars infuse in an entire bottle of Louis XIII Cognac.
Ghurkha attracts Middle-Eastern Royalty like the Sultan of Brunei to CEOs of Fortune 500 companies.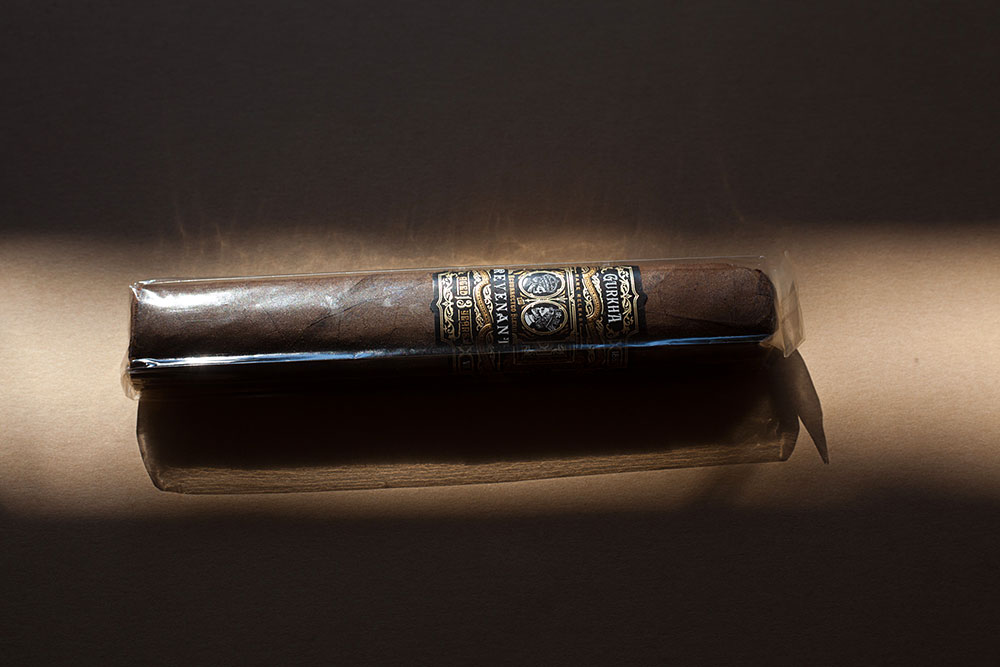 Gurkha cigars Creative Packaging
The packaging resembles the brand's ultra-premium cigar market.
Ghurkha created some of the highest quality and most intriguing cigar boxes and bands and modernized the appearance of cigar branding. Everything from expensive handmade humidors to solid wood chests with eye-catching designs and bands.
Embracing online cigar Sales
From that first bold twelve-dollar cigar that changed the market, Gurkha now has over 40 different lines of cigars. Some lines are only available in brick-and-mortar retail shops, while others are on offer at online retailers. Online retail stores do well selling Ghurka cigars.
"The internet is a big part of the future business. Most shops already have an online retail site which they should have. Online performs well." Kaizad Hansotia
While embracing internet sales, the company introduced a new president, Gary Hyams. Gary as president of Ghurkha, concentrates on growing the business.
Gary Hyams has an illustrious résumé in the cigar industry. He was the chairman of CAO International before the brand sold to General Cigar Company. Gary has successfully built several International brands.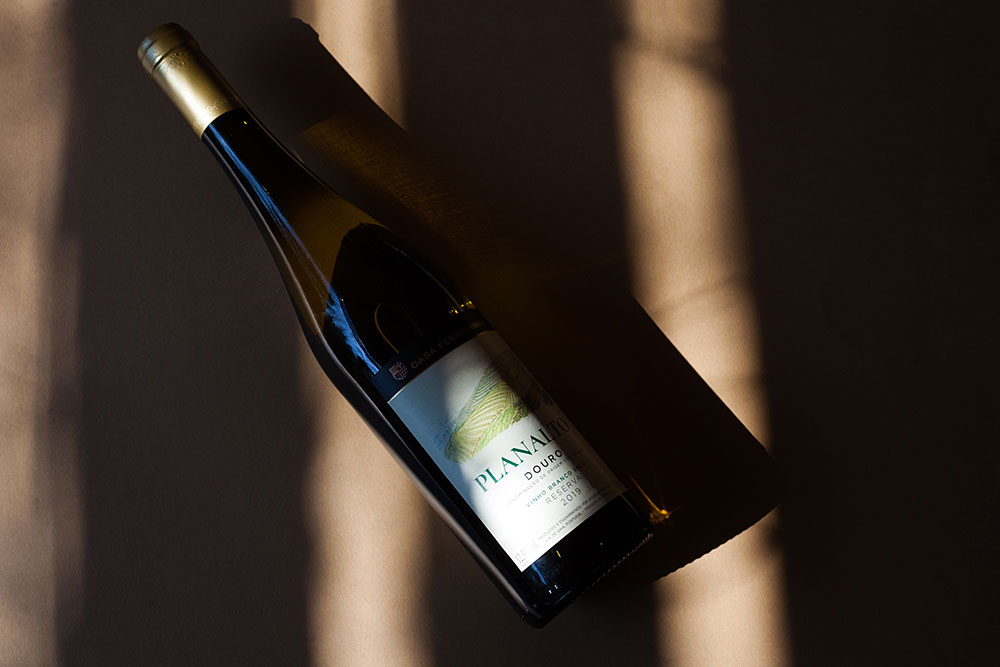 Planalto Douro Wine
CASA FERREIRINHA PLANALTO RESERVA
The farm describes the wine aromas as tropical fruits, hints of citrus and flowers, and a touch of minerality. The wine colour is light with greenish nuances.
It drinks lively on the palate, with well-integrated acidity and excellent freshness.
20% Viosinho, 20% Malaysia Fina, 15% Gouveio, 15% Arinto, 15% Códega, 10% Rabigato, 5% Moscatel
The wine has grape varieties from elevated zones of the Douro region. The white wine grapes with the desired maturation and acidity come from high-altitude areas.
The wines mature at the Vila Real winery, separated by grape variety or vineyard. After gentle destemming, the winemaker press the grapes. Then follows the static decanting at low temperature, with strict enological controls.
The wine's balance comes from a long alcoholic fermentation at a controlled temperature between 16ºC-18ºC. The winemaker achieves the final white blend after a rigorous selection process subject to clarification and stabilization treatment before bottling.
This wine pairs with fish dishes, salads and white meats.
Today Planalto is one of the most prestigious white wines from the Douro region. The wine results from years of in-depth studies of which grape varieties blend using the best production technology.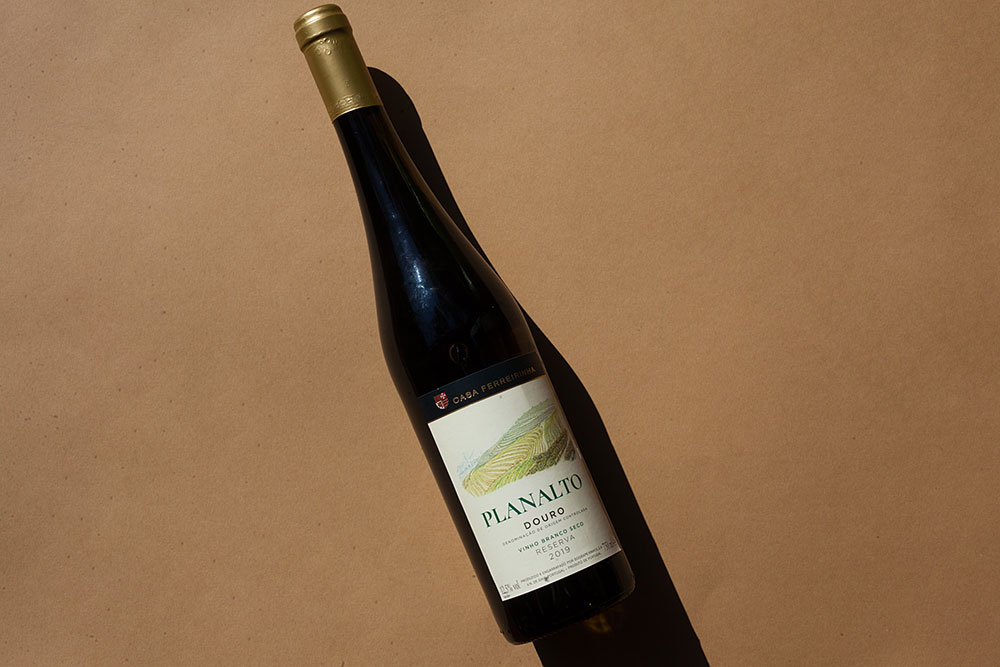 A story in every bottle.
Casa Ferreirinha is one of the Douro region's forerunners of creative and quality winemaking. It is one of the region's most iconic wine estates.
Casa Ferreirinha wines range from easy-drinking Esteva and Planalto to the richer Papa Figos and Vinha Grande. The range consists of the exceptional Quinta da Leda Reserva Especial and Barca Velha. Barca Velha remains one of Portugal's most famous, long-lived, elegant and complex wines.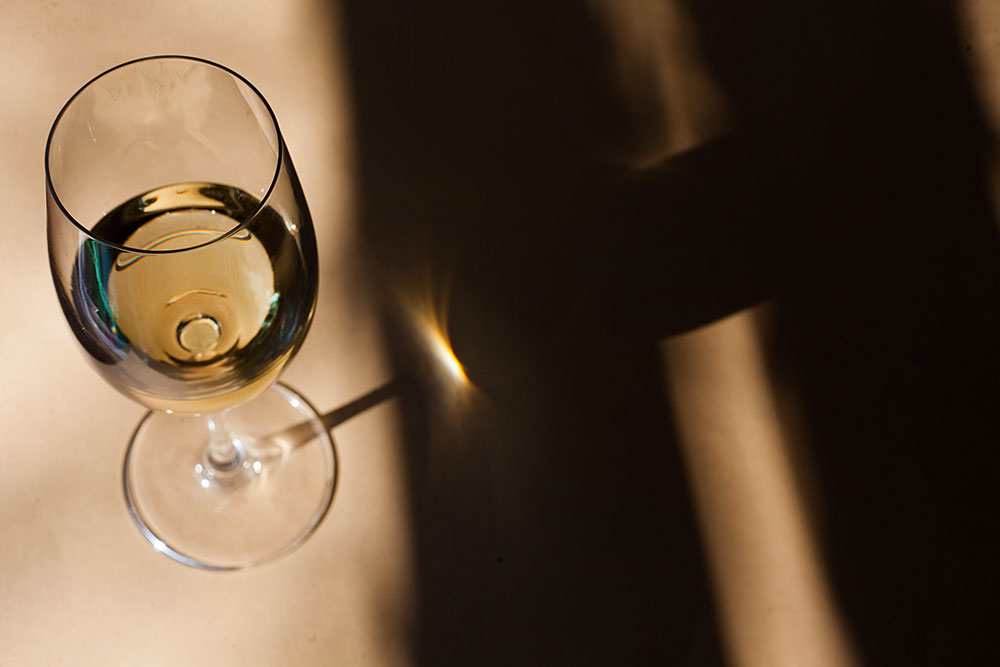 Planalto Douro white wine aroma
Fruit basket
Tropical island
Pineapple and Limes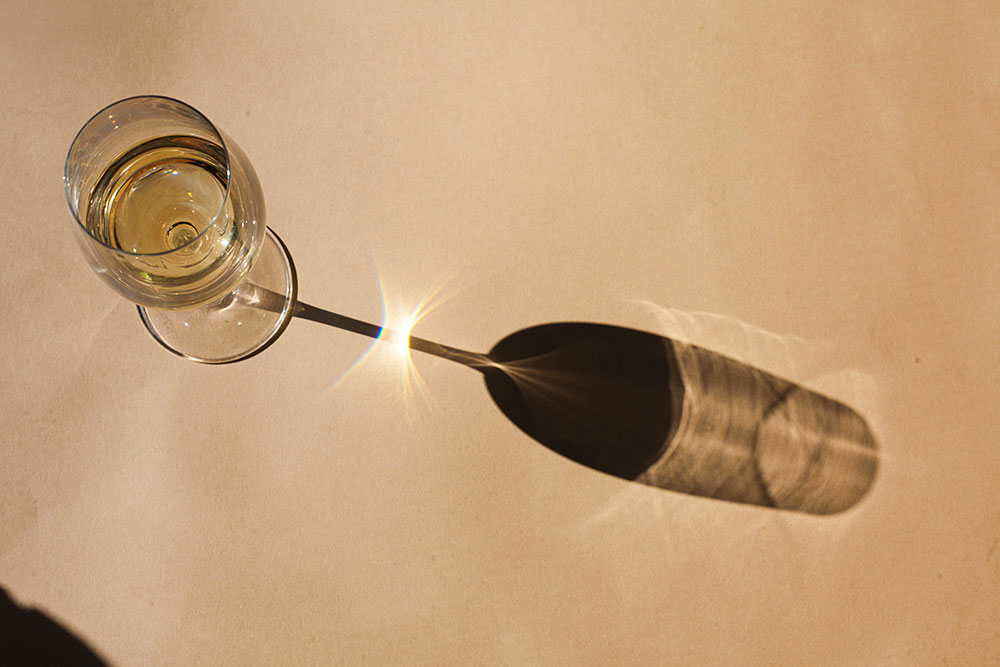 Planalto Douro white wine taste
Fruity
Limey
Pineapple
Balanced acidity
The waxy distinct Portuguese white wine quality is perfect for a Maduro cigar pairing.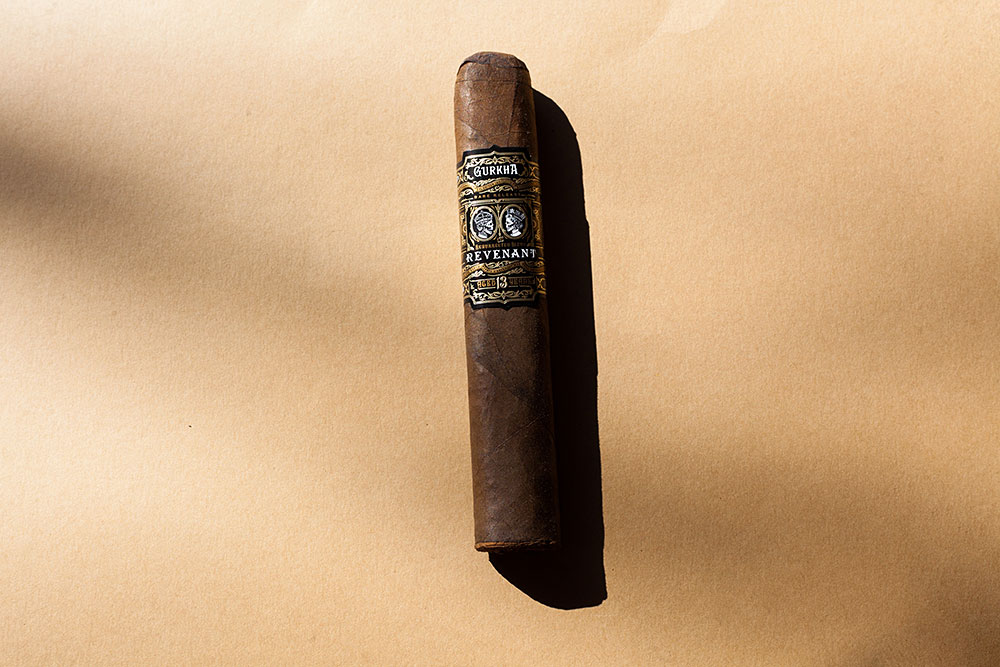 Gurkha Revenant Cigar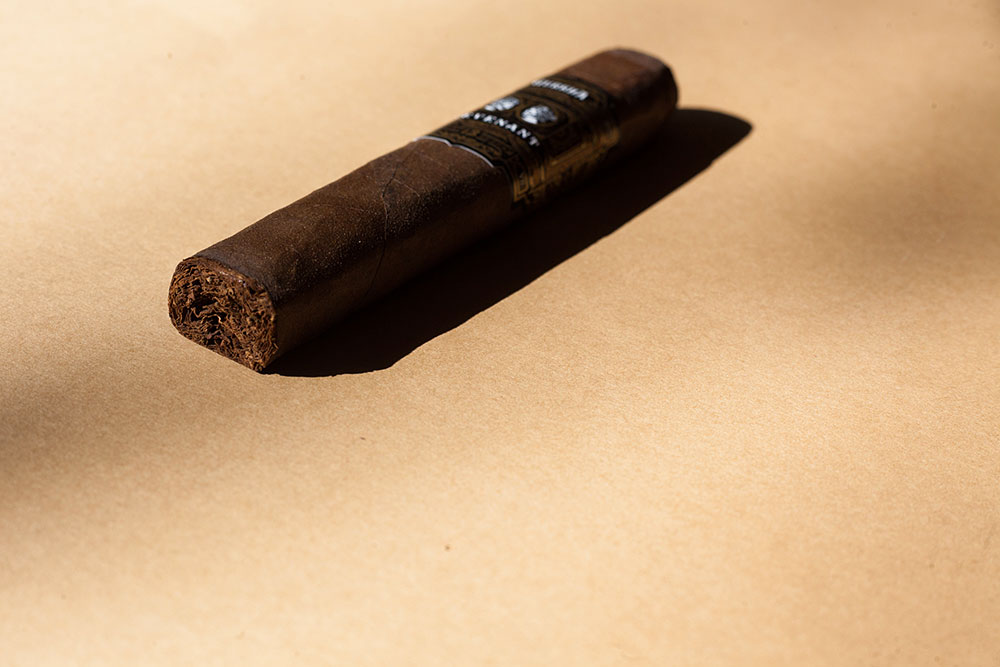 Gurkha Revenant Cigar Aroma
Meat stew
Coffee beans
Dark nutty aromas
Vanilla pods and Red pepper
Gurkha Revenant Cigar Dry Draw
Coffee beans
Dense draw
Slow-cooked meat stew
Gurkha Revenant Cigar First Puff
Smokey notes
Chocolate notes
Creamy, rich coffee tastes
Black and red peppercorns
Aromas of a coffee roastery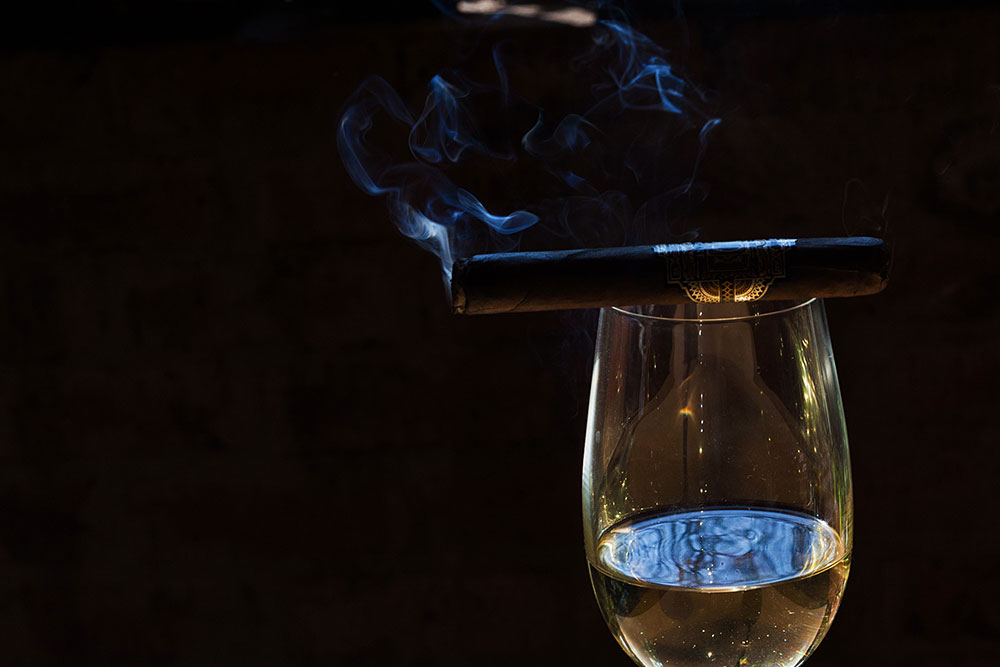 Gurkha Revenant Cigar Evolution and wine Pairing
The creamy coffee tastes of the Ghurkha revenant Maduro Robusto blends with tropical fruit sorbet with each sip of wine.
A bite of red pepper snap sticks adds some lingering pepper spice while smoking the Ghurkha.
There are hints of vanilla biscuits in the pairing. Grab an old-school Marie Biscuit of Bakers royal cream for added creaminess with the coffee, wine and cigar.
The cigar flavours have dark coffee flavours with firm density in the creamy draw.
It is a dense, slow smoke.
The cigar has balance, and subtle complexities exist. The cigar smokes with more flavour nuances and depth with a balance of sneaky cocoa, meat and coffee tastes.
The cigar has wispy smokey notes of peppered beef roasting coffee, making it a brilliant winter cigar.
Click the link below to buy your Gurkha Revenant Maduro Robusto.
Gurkha Revenant Maduro Robusto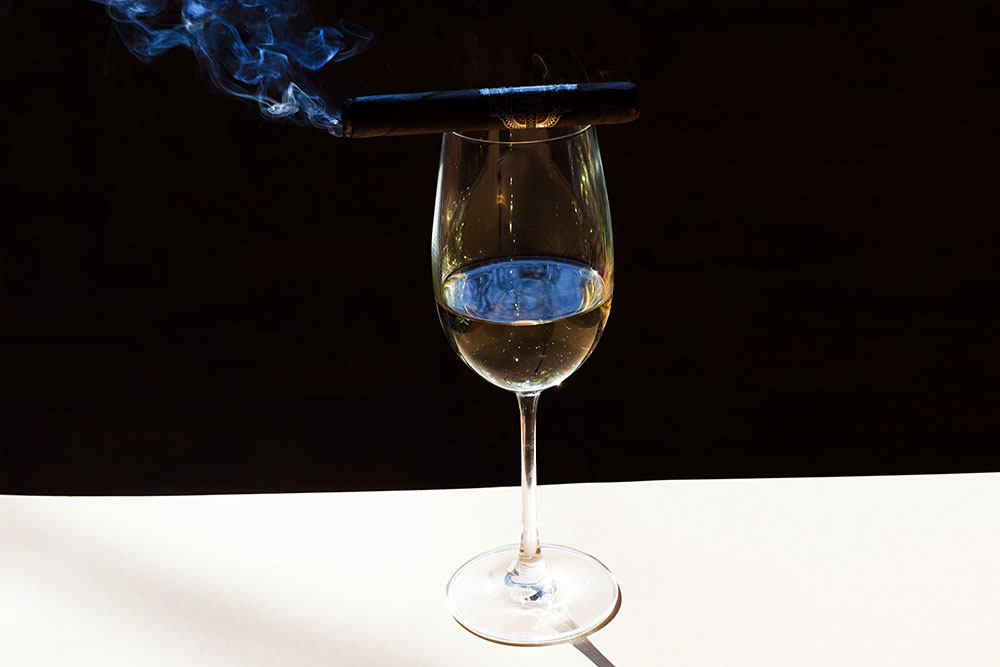 Click the link below to view the previous Gurkha Story.

Gurkha Cellar Reserve 15 years old