Posted by Francois Pistorius on 7th Apr 2022
Hamlet 25th Anniversary cigar and Bouchard Finlayson Blanc de Mer pairing
Hamlet Paredes, A Master cigar blender and roller
If you've smoked Cuban cigars, the chances are that you smoked a cigar rolled or blended by the great Hamlet Paredes.
Hamlet was one of Cuba's finest cigar rollers. He rolled all shapes and sizes worldwide to cigar-loving enthusiasts.
It was a role that led to his legendary cult status. He is a craftsman who can create a cigar "freehand". Freehand is an expert process of hand-rolling a cigar without moulds or presses.
And then, he left Cuba.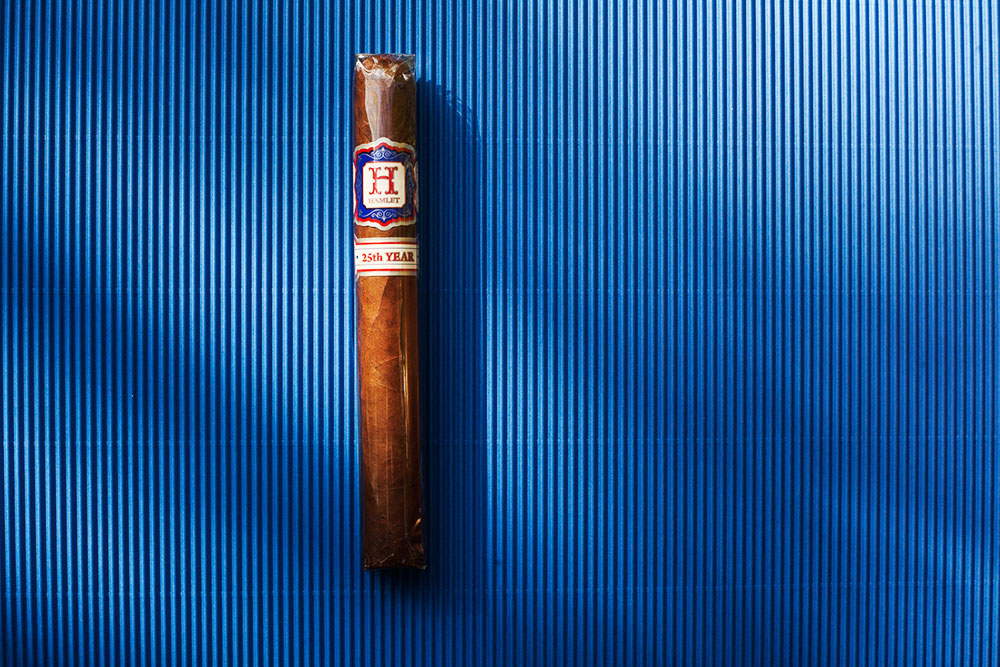 How Hamlet got into cigars
Hamlet's first interest was design. He applied to create building designs but instead found cigars.
His first cigar job was in 1993.
His mom introduced him to a famous roller in Havanna. He gave Hamlet a job at the Partagas factory. He also enrolled to learn English right away. He started rolling at seventeen. At eighteen, he rolled with the two oldest rollers at the factory. He knew he had to progress and learn all the rolling secrets.
Hamlet and a few others finished the basics within six months.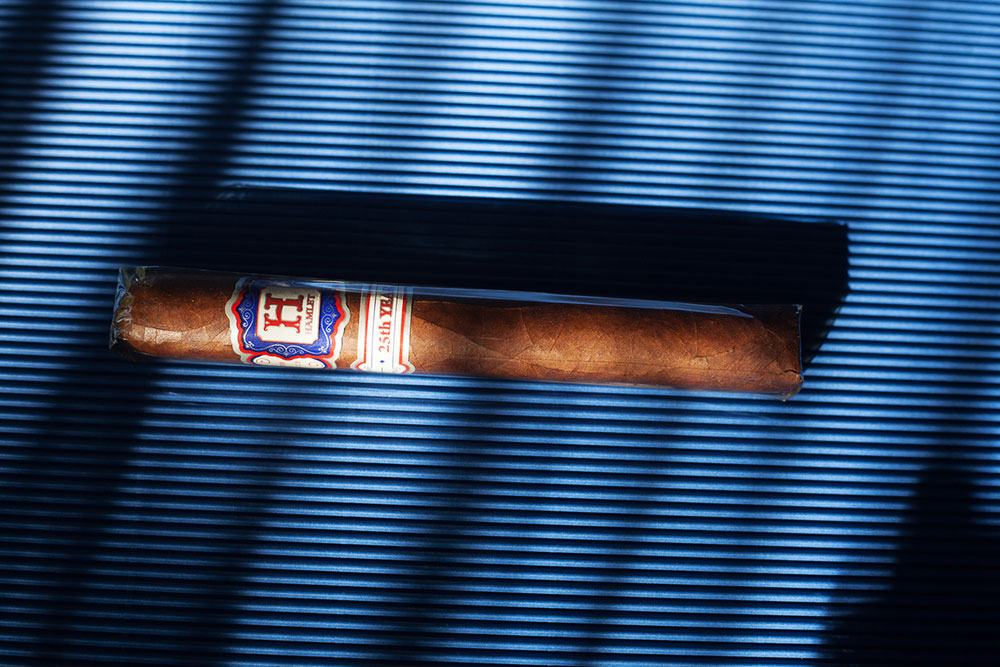 Skilled with natural talent.
At 19, he was an assistant manager at the Romeo & Julieta factory. When he turned 23, he entered an annual cigar rolling competition. Ten rollers must make 50 Robustos and 50 Pyramides. All cigars without the help of moulds and presses. The process is freehand rolling. The youngest of the other nine contestants was 60.
During the event, Don Alejandro Robaina walked in. Don Alejandro was cigar royalty as His farm produced some of the greatest Tobacco. In wine terms, it is like the French First growth wines or the premier cru classés.
Don Alejandro asked to try one of Hamlet's cigars. He loved it. Hamlet gave him 25. He had enough Tobacco and time to make another 25 for the competition.
The cigar elite praised Hamlet's rolling abilities. Hamlet won the competition.
Hamlet wanted only the best. The bigger the leaf, the easier it is for a cigar roller. If the binder is small and you're making a Churchill, you might have to use three binders instead of two. The only way to make it bigger is to add.
And that isn't easy.
Cubans vs Non-Cuban Cigars
In Cuba, rollers don't use one binder leaf. It is always two similar types of leaves. Two half leaves.
In Cuba, a roller makes a cigar with a whole leaf with the vein inside. "If I'm going to make a cigar, I take out the vein." Hamlet
Hamlet rolled Lusitania at Partagás. Usually rolled with only one leaf.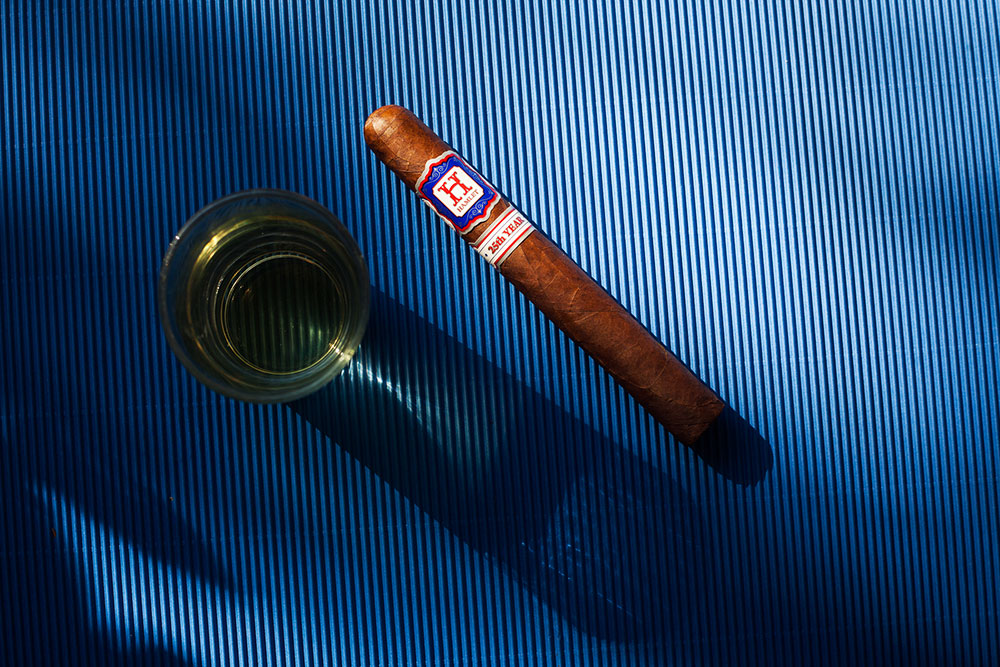 The difference in strength between cigars in Cuba and outside of Cuba?
Hamlet will give you A Montecristo No. 5, a Cohiba Siglo I or a Romeo Petit Corona in Cuba.
Not a Bolivar.
Always a slim and short cigar. But it will be a six by 60 or a Toro with other country cigars. It's the opposite with Non-Cuban cigars.
Hamlet's favourite Cuban cigar is the Partagás Lusitania.
His second favourite is Ramon Allones Gigantes. It is a small brand that creates consistent cigars.
Hamlet Paredes warns visitors to Cuba not to buy cheap fakes. Many hustlers sell fake Cubans on the streets.
One thing that Hamlet stresses is that Rollers need experience. They must work for decades to perfect their skills. They need to feel the leaves and understand them to make allowances and amendments. Each crop of Tobacco is different.
Hamlet believes that a top roller can make a great cigar from average leaves. But quality tobacco creates master cigars.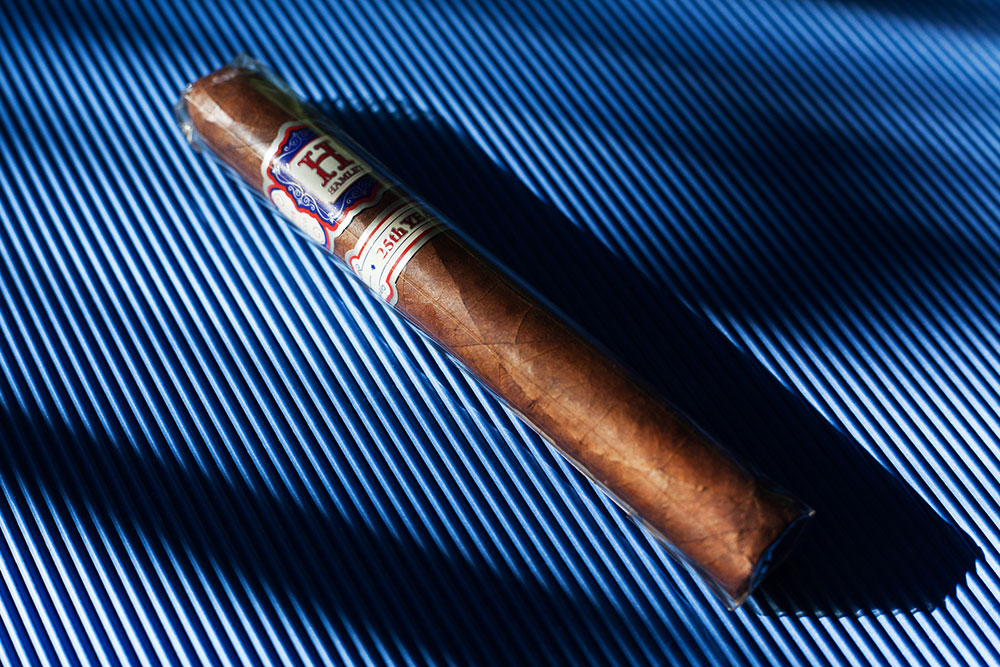 A new world of Tobacco with Rocky Patel
Hamlet is a proud Cuban. It wasn't an easy move for him to leave Cuba. He made it to the United States with the help of two of his great friends, Rob Fox from JJ Fox in London and Rob Ayala.
He was able to join Rocky Patel in Florida.
The rest is history.
A difficult restart
Hamlet found that starting with Rocky Patel was like "being born again." The variety of tobacco leaves surprised him. He found himself working with unique new leaves.
He struggled to adapt in the beginning. He exposed his palate to unknown tobacco varieties. He started rolling many sizes and shapes he'd never made in Cuba.
He needed to please Rocky Patel's clientele yet still introduce his style.
One big difference was that he found non-Cubans to have a much looser draw than Cubans.
Today Hamlet Paredes has a great appreciation for the quality of non-Cuban Tobacco. He blends tobacco in ways he'd never imagined. The tobacco he uses today ages for far longer than Cuban tobacco. Generally at least three to four years, but sometimes even eight years and more.
There is a lot more variety to blend. A Mexican leaf as a wrapper with Dominican or Nicaraguan, or Honduras filler. One cigar might have Tobacco from five different countries.
He echoes the complaint often lodged towards Cuban cigars.
They lack consistency. Open a box of 25 Cubans, and you could find a couple of duds. Some brilliant cigars, and everything between. With non-Cubans, all 25 will be as close to identical as one could wish. Quality control is far superior outside Cuba.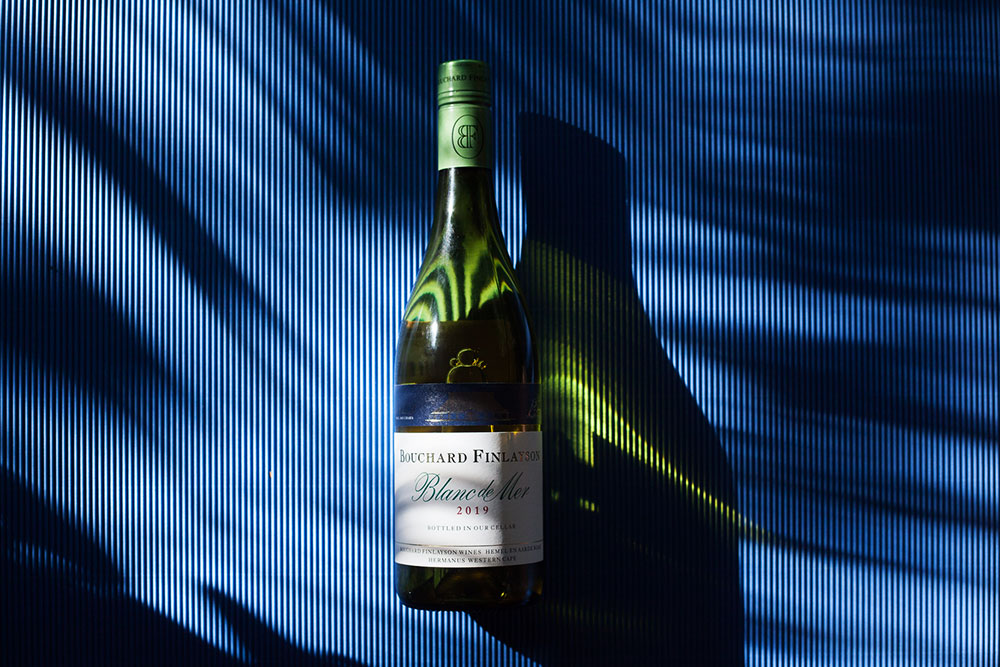 Bouchard Finlayson Wines
The Blanc de Mer white blend is a great start if you have never tried Bouchard Finlayson wines.
A vineyard between heaven & earth
In 1989, two partners established the estate in South Africa's Hemel-en-Aarde valley. They are a groundbreaking partnership.
Paul Bouchard is an acclaimed Burgundian winemaker. He partnered with trailblazing local winemaker Peter Finlayson. Together they transformed the valley's soil. The valley suits Pinot Noir grapes. In 2000 the Tollman family purchased the estate.
Vines of heaven & earth
Take a short drive from the idyllic whale-watching town of Hermanus. On the winding roads of the Hemel-en-Aarde valley, you will find the Bouchard Finlayson estate.
The valley has a cool maritime climate and unique coastal terroir. There is a 100-hectare conservancy dedicated to protecting the fynbos of the Cape.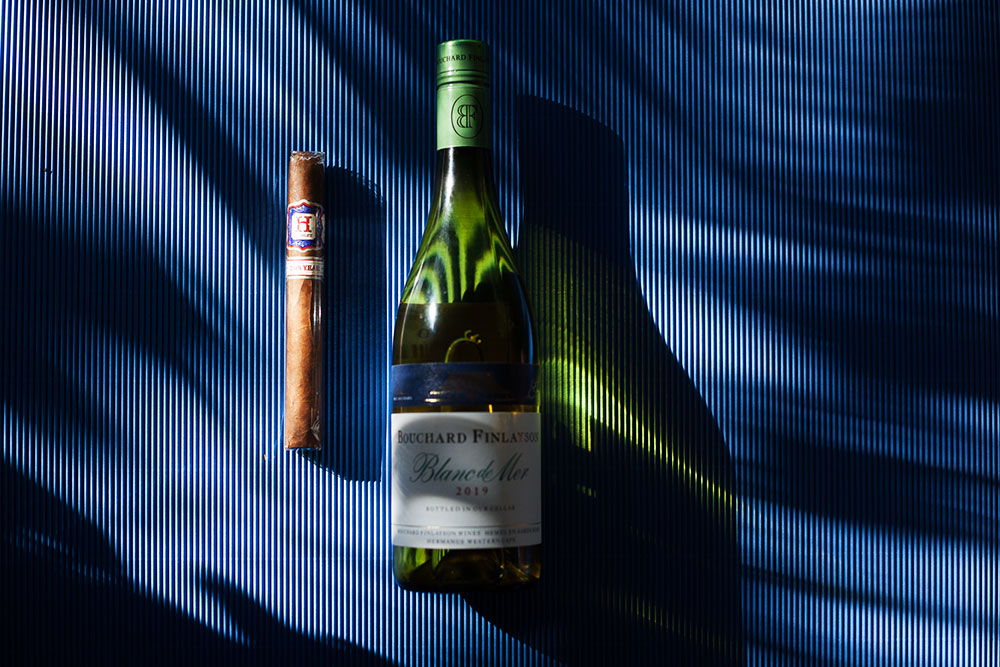 Wines of distinction
Over more than three decades, Bouchard Finlayson has earned a global reputation. Founder Peter Finlayson pioneered the production of world-class Pinot Noir in South African vineyards. Today the farm offers some of the finest Pinot Noirs in South Africa. The cellar also produces award-winning Chardonnay, Sauvignon Blanc, and a red blend named Hannibal's.
Handpicked harvest
The estate harvests by hand. The skilled workers select only grape bunches that have achieved the best ripeness. It is labour intensive and time-consuming, but the result is worth the extra effort.
Meet the winemaker
Chris Albrecht
After graduating from the University of Stellenbosch with a degree in Viticulture and Oenology, winemaker Chris Albrecht spent three years working on six harvests in California, France, South Africa and New Zealand.
Chris joined Bouchard Finlayson as assistant-winemaker in 2010, working alongside founder Peter Finlayson. His passion and understanding of the unique terroir of the Hemel-en-Aarde promoted him to winemaker.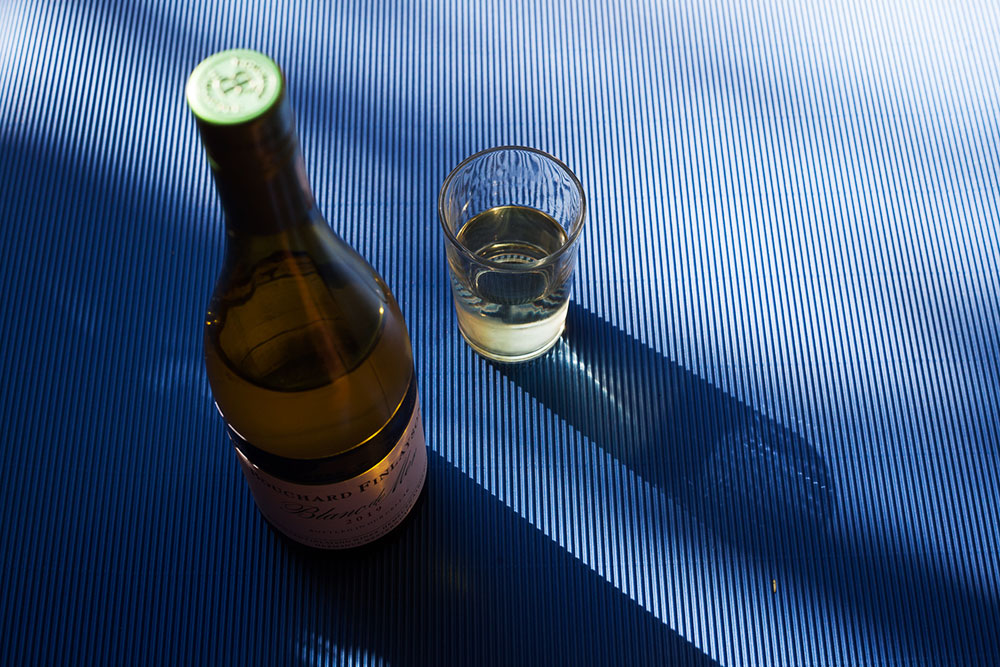 Blanc de Mer Tasting notes
Blanc de Mer "white of the sea" is a white blend.
Riesling is the wine's foundation which provides linearity, while the ripe Viognier from the Elgin valley adds the bright floral fragrance. The Chardonnay adds richness and structure, while the inclusion of Sauvignon Blanc adds a subtle freshness and acidity.
The white blend is a wonderful pairing with seafood dishes or to sip on its own.
Bouchard Finlayson Blanc de Mer
Blanc de Mer wine scents
On the nose:
Ripe Peaches
Wine gum sweets
Honey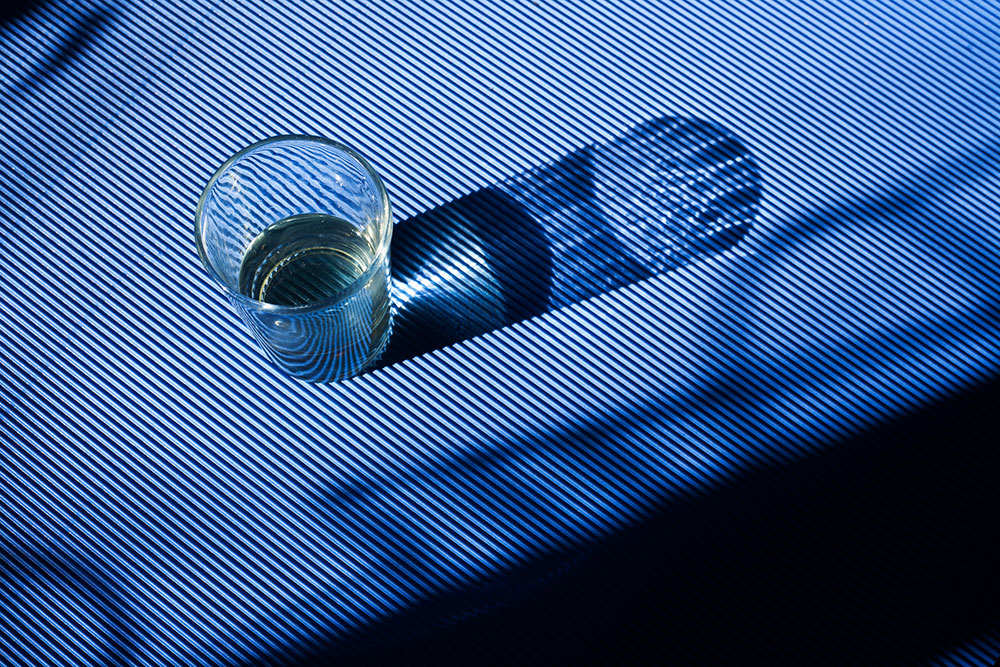 Blanc de Mer Colour
The wine has a light yellow colour with hints of Chardonnay yellow balanced by the lighter shades of Viognier and Riesling.
Blanc de Mer Taste
It is a well rounded, easy-drinking white blend. The wine has light acidity with subtle rich tastes of fruit and honey.
The ripe peaches are prominent, like the wine's fragrant nose.
As the wine warms in the glass, the wine acidity lifts. The Viognier and Chardonnay add a delicious honey aftertaste. All-round it is a fresh and full tasting white blend.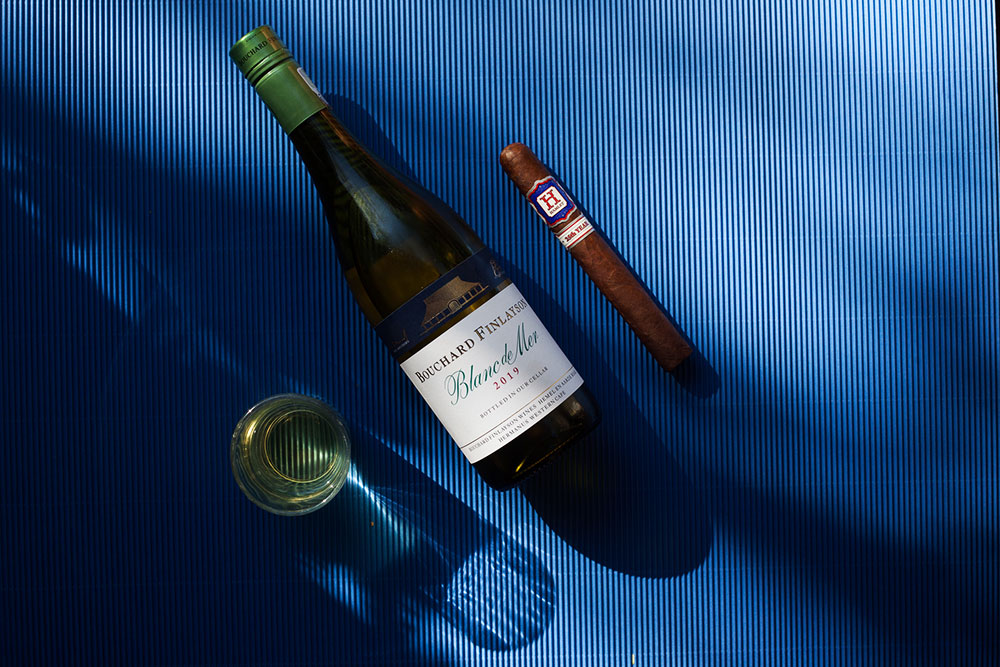 Blanc de Mer Pairing
Most wines pair well with food. Many Bouchard Finlayson's wines are award-winning wines to suit a special occasion. If you are looking for an easy-drinking white blend, The Blanc de Mer is fragrant and fresh.
The pairing involved sweet pastries, Lindt milk chocolate and the Hamlet 25 Anniversary.
The wine's peach and honey flavours complement the cigar spice and nutty tastes.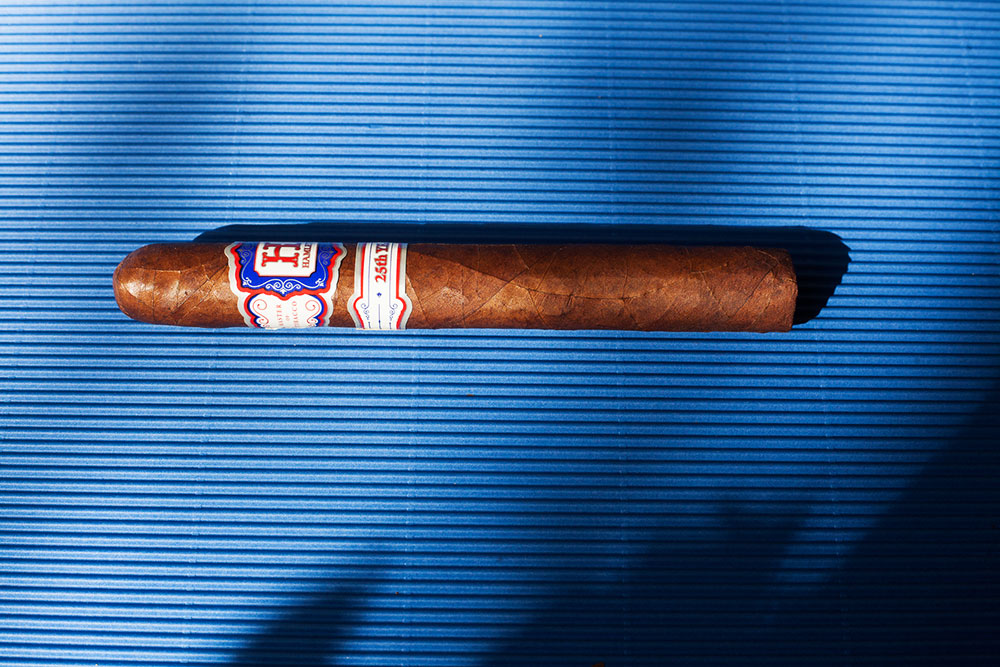 Hamlet Paredes 25 Anniversary Cigar
Wrapper Color Habano
Wrapper Ecuador Habano
Binder Pennsylvania Broadleaf
Filler Honduran and Nicaraguan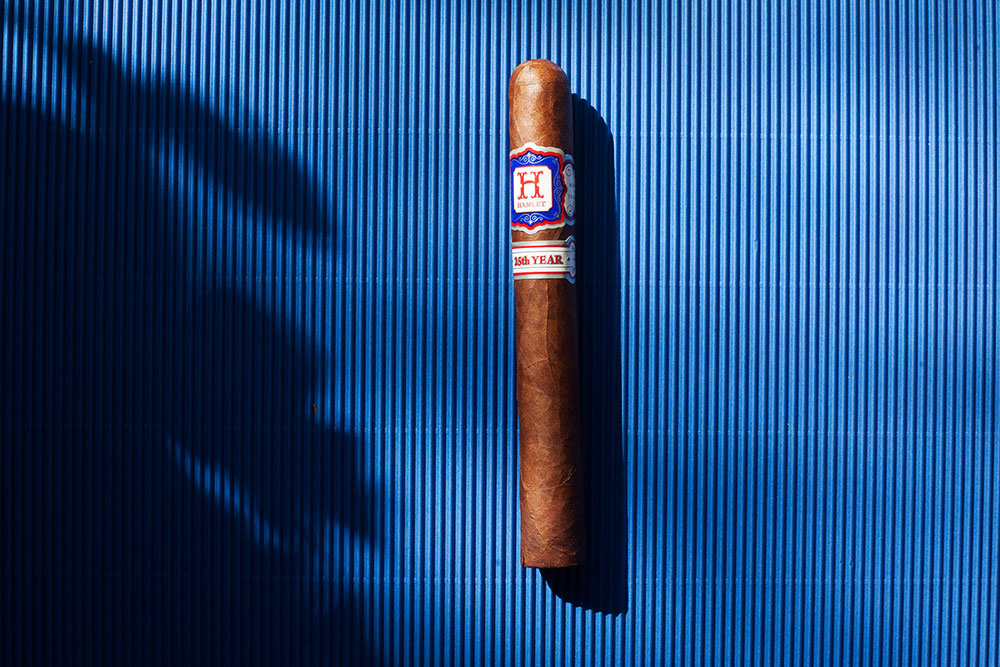 Hamlet 25 Anniversary Aroma
The cigar has a backing spice aroma once out of the cellophane. I pick up scents of herbs and spice cooking mix from the tobacco.
Prominent aromas:
Pastry
Hay bales
Caramel and milk chocolate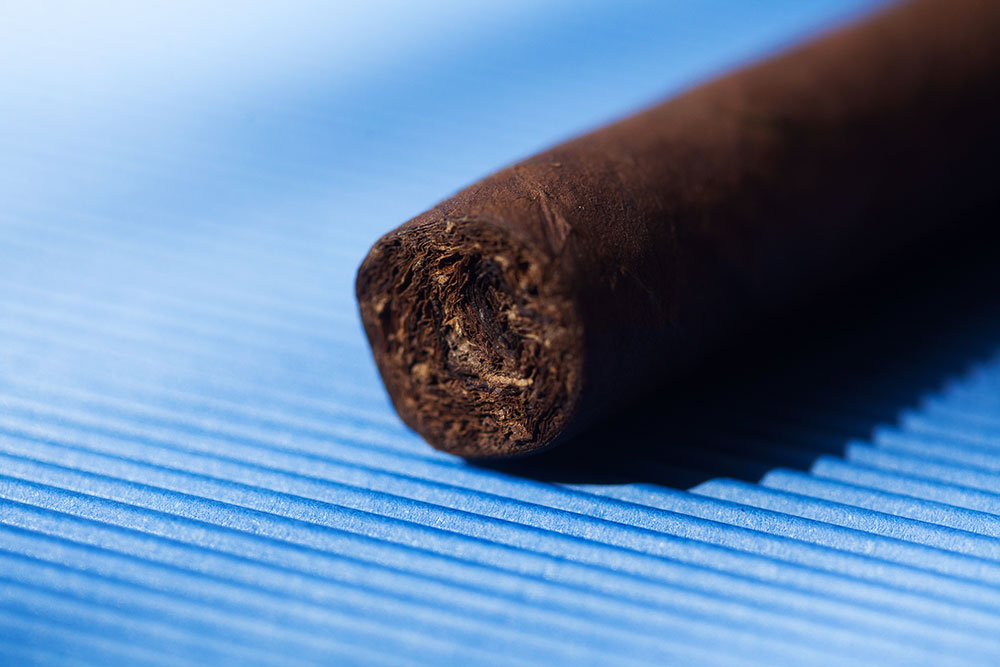 Hamlet 25 Anniversary Dry Draw
There is spice, pastry, and hints of caramel taste on the dry draw from a v cut. The dry draw also gives light chocolate flavours.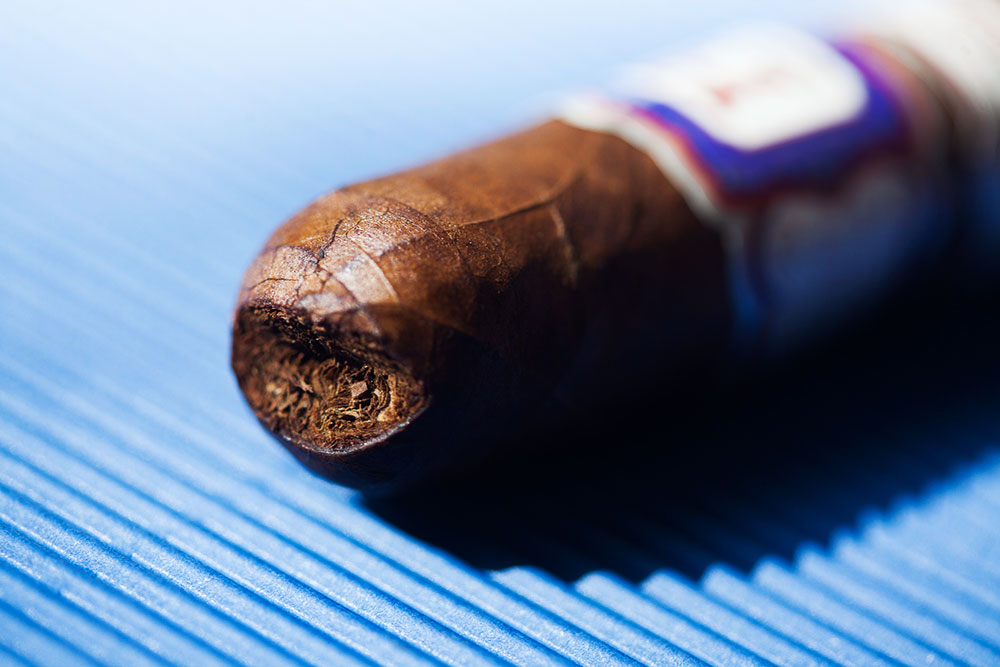 Hamlet 25 Anniversary Cigar appearance
The one remarkable thing about the cigar look is the beautiful leaf. I don't often see cigars with a prominent leaf shape and veins as the Hamlet 25.
It is the handwork of a master.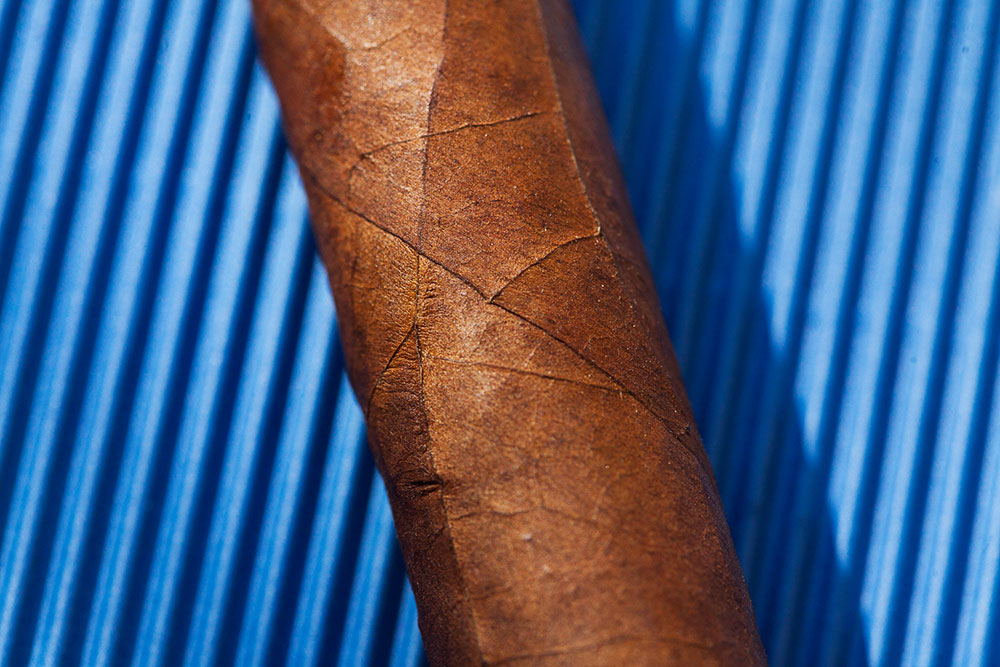 Hamlet 25 Anniversary First Puff
The immediate cigar scent is warm melted caramel. I taste fuller flavours compared to other reviews.
The Hamlet 25 is a robust flavoured cigar with an easy draw.
The work of a master.
The cigar rested in the humidor for one year. I haven't smoked two, so comparing a younger Hamlet to this cigar will be interesting.
The cigar offers loads of milk chocolate and sweet pastry tastes. Take a sip of the wine to add a sweet fruity mixed with a caramel taste. A windy day in Gauteng. The cigar burn is even until the gusts intensify. The cigar burns into a beautiful flower ash shape that drops after one hour.
There are spicey flavours throughout but never overpowering.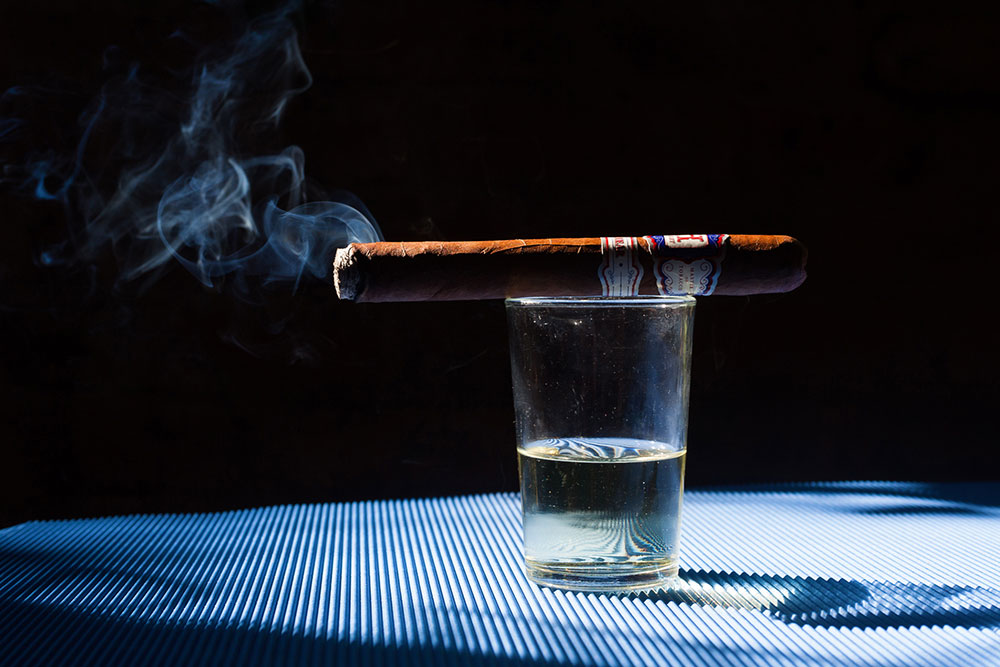 Hamlet 25 Anniversary and Blanc de Mer white blend Pairing
Roasted nuts are the key flavour of the cigar. The fruity wine lifts the nutty tobacco flavours. It is a roasted nutty smoke with a nutty creaminess rounded with the wine flavours.
The pairing: is
Melted caramel with salty, nutty flavours paired with canned sweet peaches.
The creamy pastry tastes hint toward the nutty flavours with light coffee tastes.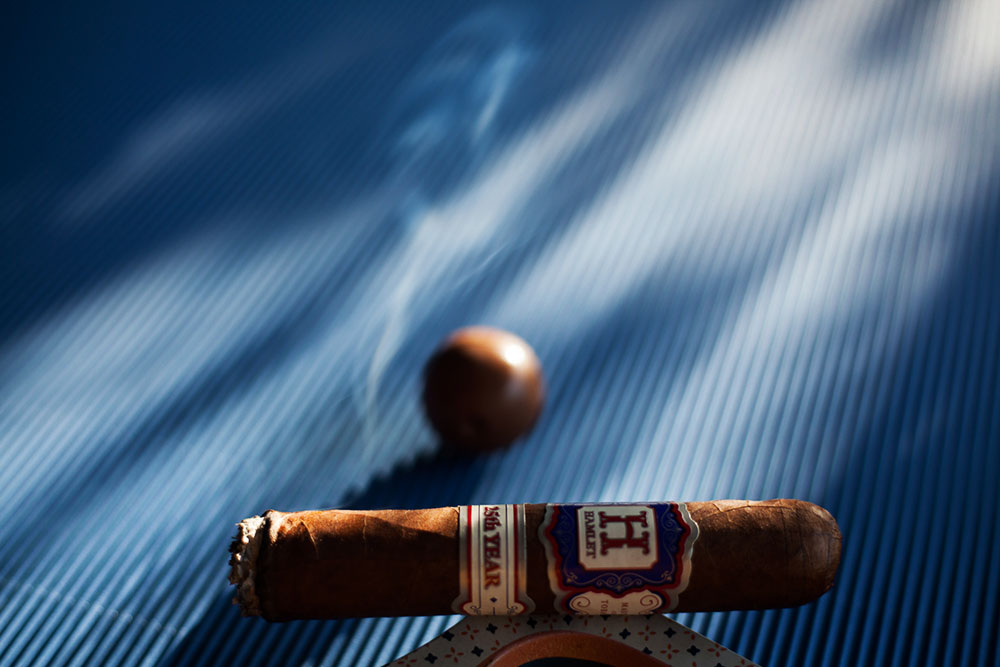 Hamlet 25 Anniversary Finish
The cigar has a rich tobacco smoking experience from start to finish. It has a unique subtlety compared to recent other bolder cigars.
I would say that is because of the consistent flavour profile. The salty, nutty flavours are consistent.
Lindt milk chocolate enhanced the spicy tobacco tastes and added the perfect finish to a rewarding smoke.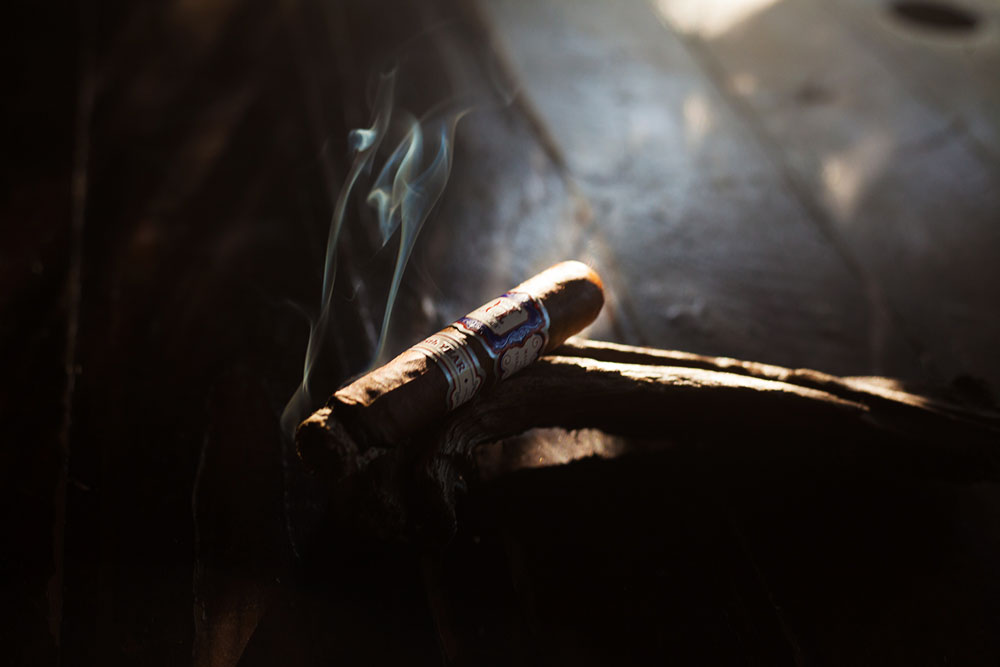 To smoke one of the milder Hamlet series cigars.
Click the link below.
or
Hamlet Paredes - 25th Year Anniversary - Robusto