Posted by Francois Pistorius on 24th Mar 2022
Rocky Patel white label Robusto and Cavalli Cremello white blend
The toasty and roasted nut aroma releases while you light the Rocky Patel white label Robusto. The immediate experience is toasty and creamy. What a flavourful cigar. The flavours develop right away and stay consistent. Take a sip of the white blend. Honey, toasty and creamy flavours develop to blend into a smooth smoking experience.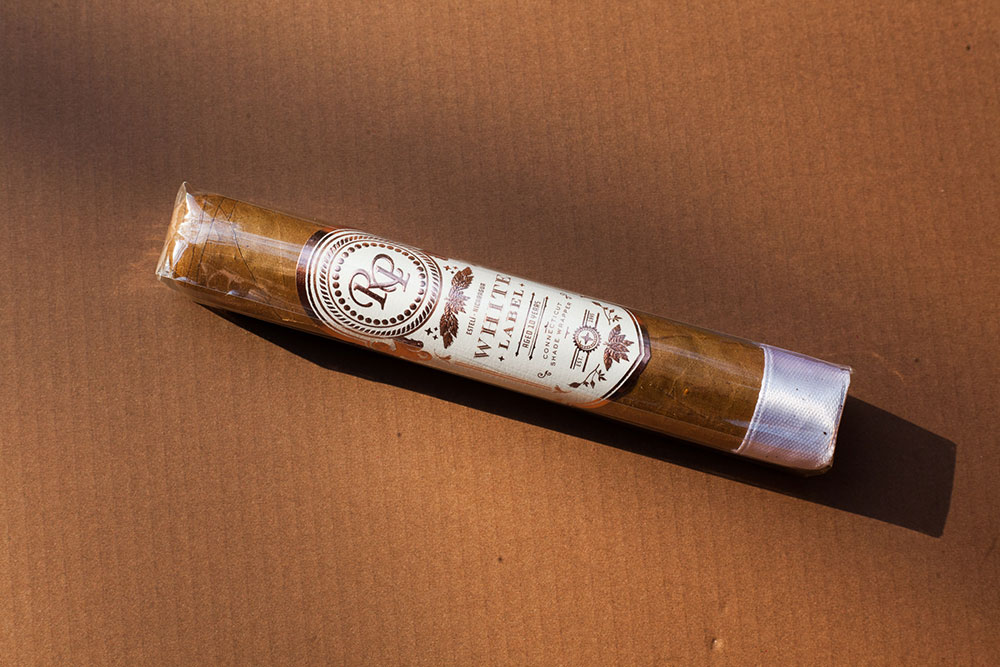 White Label - Robusto
The Rocky Patel White Label Robusto consists of tobaccos aged for ten years. It is a smooth, medium-bodied premium cigar with a USA Connecticut Shade wrapper. The cigar has a creamy smoothness, subtle earthy, and light spicy notes. The Connecticut cigar has a Nicaraguan binder and filler leaves from Nicaragua and the Jamastran Valley in Honduras.
Gauge 50
Size (mm) 127
Wrapper Color Natural
Wrapper USA Connecticut Shade
Binder Nicaragua
Filler Jamastran Nicaragua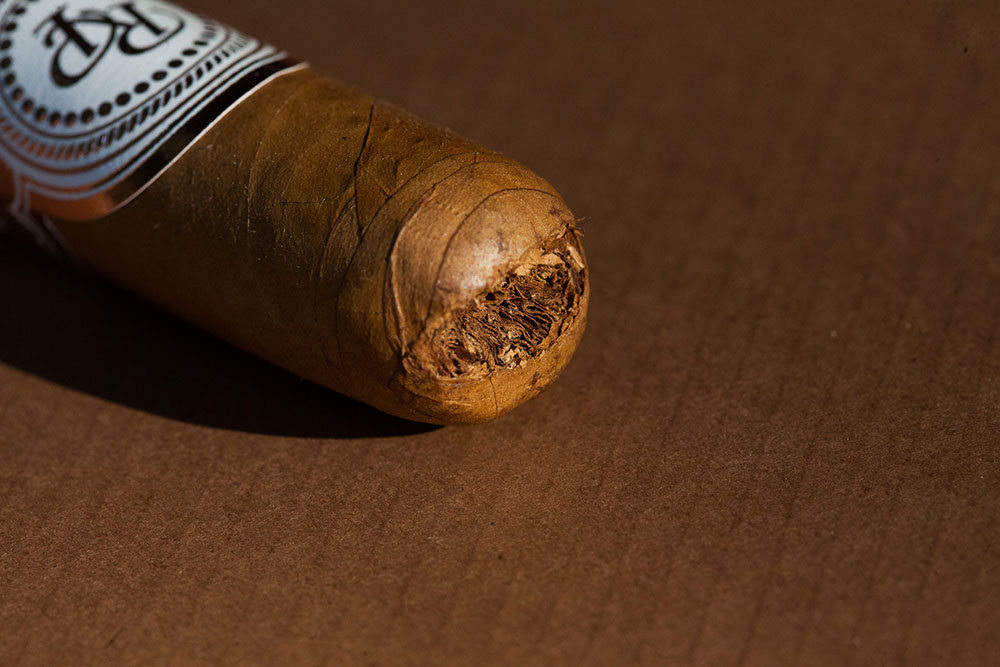 Rocky Patel white label Robusto Dry Aroma
Scents of dry grass,
Light spice,
caramel,
Toasted white bread,
creamy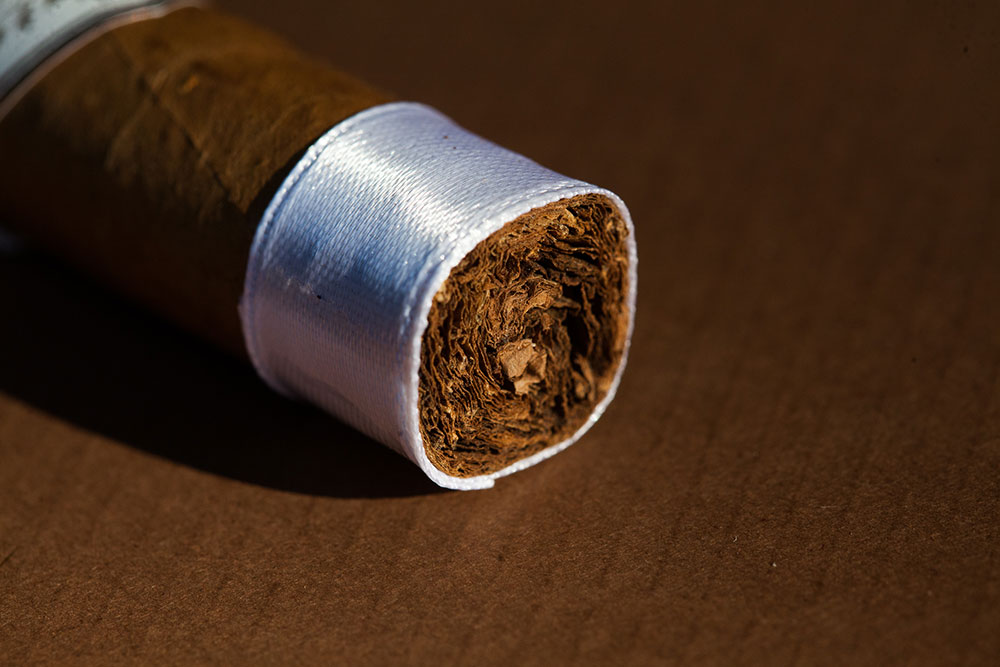 Rocky Patel white label Robusto Dry Draw
Creamy,
Full flavours release with the dry draw,
Mild toasty taste


Rocky Patel white label Robusto First Puff
The cigar smells of toasted tobacco and roasted nuts.
The draw is smooth and light with a big smoke volume.
Flavours:
Toasty,
creamy,
almond croissant,
toasted white bread
The cigar smokes easy and mild with delicious toasty, creamy flavours with each puff.
The words to describe the Rocky Patel White label Robusto cigar are toasty and creamy.
To enjoy the creamy flavours, click the link below.
Rocky Patel White Label Robusto Cigar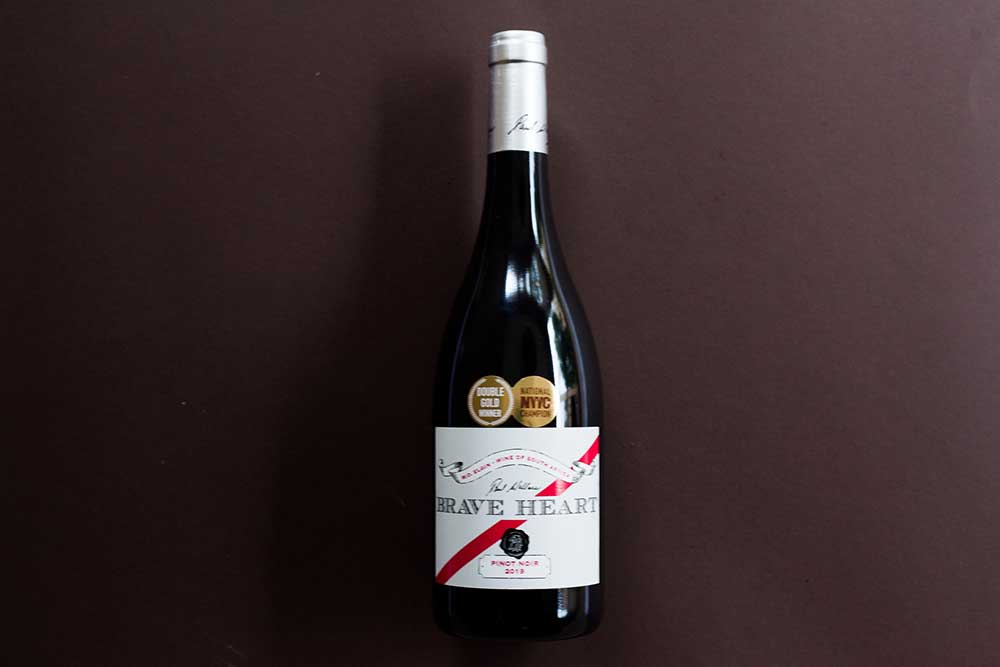 Rocky Patel White Label Cigar Story
An epiphany, the White Label cigar.
Crafted in the Tavicusa Esteli factory in Nicaragua, the medium-bodied cigar has a full flavour profile. The cigar offers rich, creamy, and toasty notes.
Rocky Patel: "To put it plainly, we've never created a cigar with a more breathtaking palette than the all-new White Label by Rocky Patel… It's as simple as that."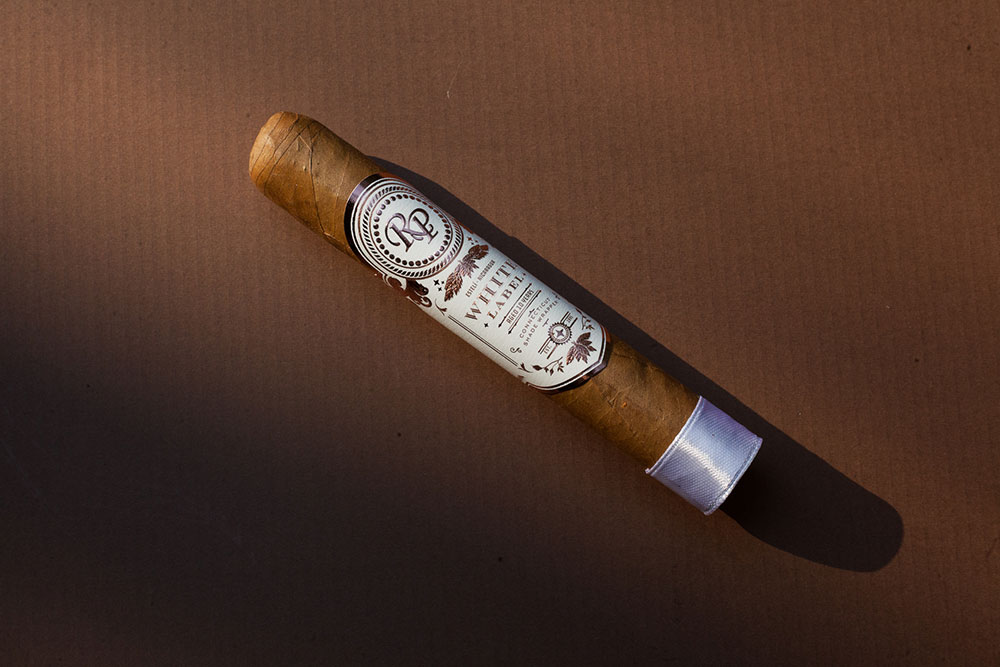 Rocky Patel Story
LOS ANGELES LAWYER
Rocky Patel lived and worked in Los Angeles as an entertainment and product lawyer. He joined the Grand Havana Club in Los Angeles as one of its founding members. While dabbling in various investments, he set his sights on the cigar business. The investment worked. Indian Tabac cigars rolled in Honduras began to flourish on the American market.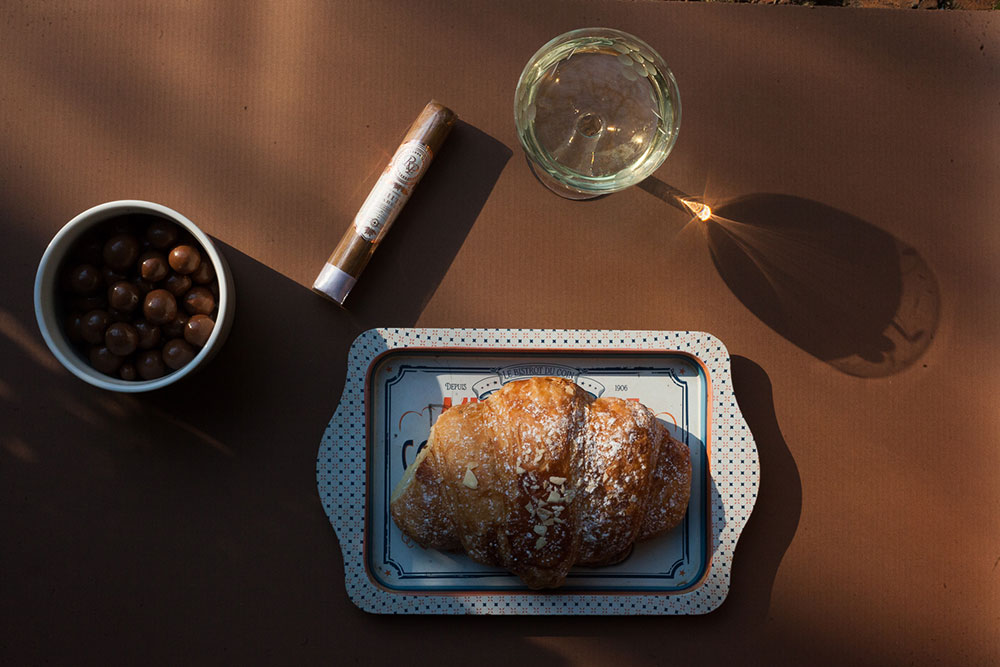 WORLD TRAVELER
Rocky Patel is one of the hardest working brands in the business. His extensive travel schedule means that he meets many Rocky Patel cigar enthusiasts.
COMPLEXITY AND CONSISTENCY
Rocky Patel spends much of his time focusing on production and blending. He aspires to create more complex cigars. Rocky believes that blending tobaccos from various regions takes greater skill and knowledge. Rocky strives for 100 per cent consistency, emphasising quality control.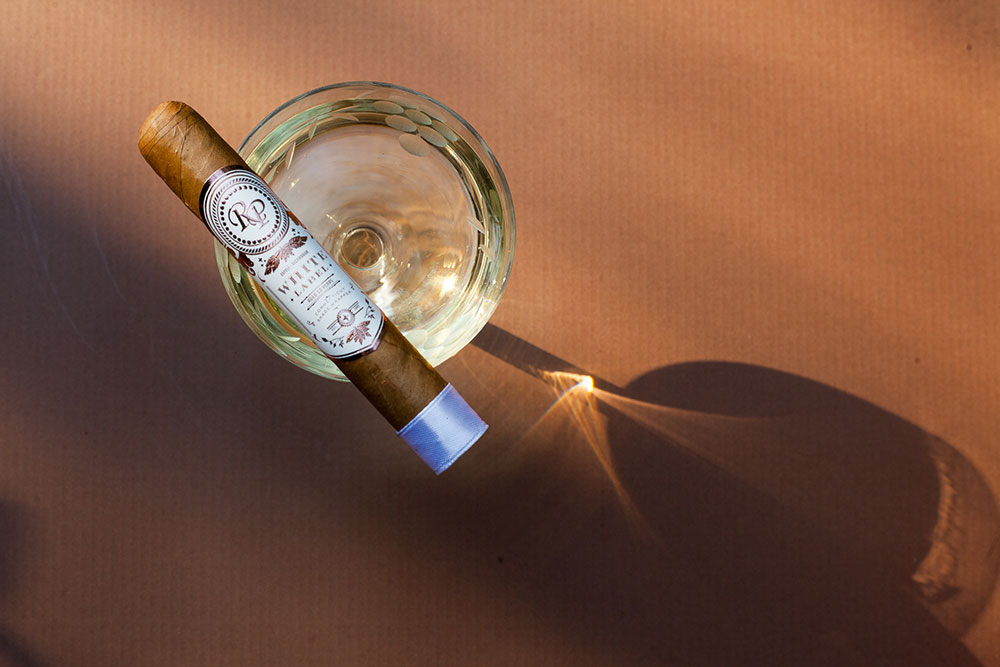 THE ERA OF ROCKY PATEL PREMIUM CIGARS
In 2003, Rocky changed the company's marketing direction by branding himself. The first step was changing the company name from Indian Tabac Cigar Co. to Rocky Patel Premium Cigars. Since the company's new direction began, Rocky has launched many top-selling brands. including
Rocky Patel Cigars
The Edge,
Decade,
Fifteenth Anniversary,
Royale, Java,
Twentieth Anniversary
Sun Grown Maduro
The Sun Grown Maduro is his highest-rated cigar from Cigar Aficionado magazine. The cigar earned 95 points and was the #2 Cigar of 2016.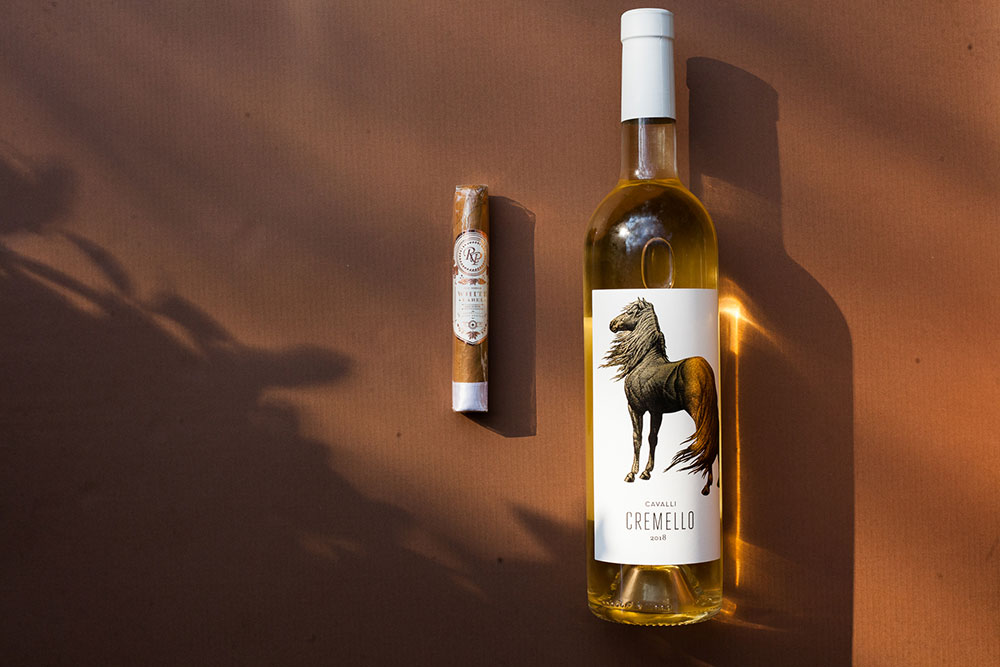 From Seed to Smoke
Great cigars are more than fire and tobacco. If you want to learn more. You can read about the entire process on Rocky Patel's website.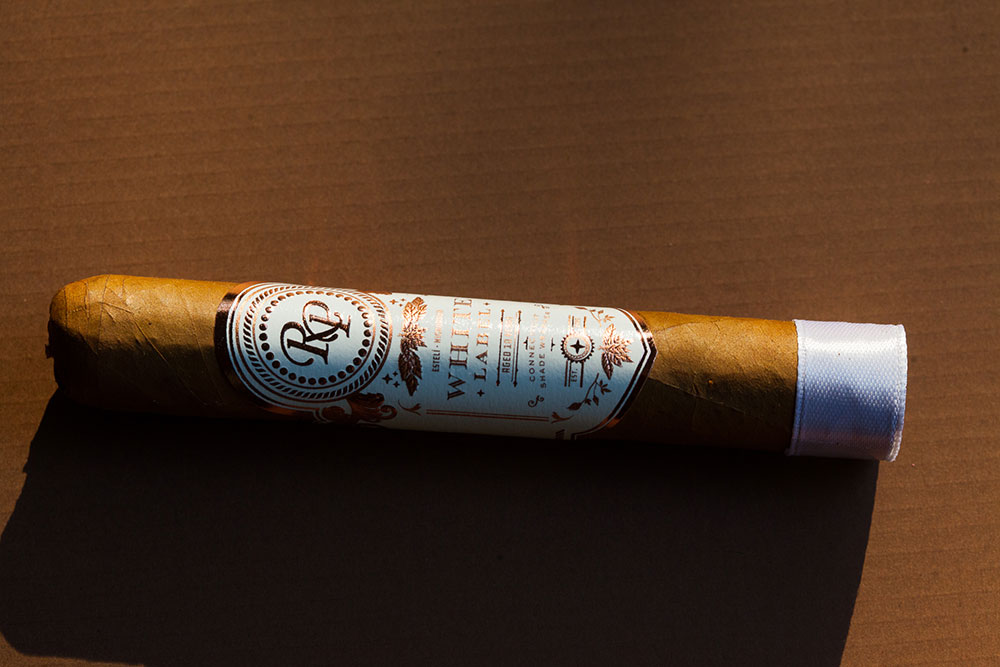 Cavalli wines
Cavalli Estate is a recognised and respected South African lifestyle experience. The farm offers a sophisticated South African Winelands lifestyle experience. The farm produces wine and offers fine cuisine, design, architecture, landscaping and art.
The estate has 100 Hectares of prime property located in the Helderberg, Stellenbosch.
26 Hectares are under Vineyards,
10 Hectares of Indigenous Gardens,
10 Hectares of Manicured paddocks attached to a World-Class Equestrian Indoor Arena,
A 3300 square metre building
A 100 seater Restaurant,
350 seaters Banqueting facility,
600 square metre Retail Art Gallery,
Luxury Boutique and Wine Tasting Facility.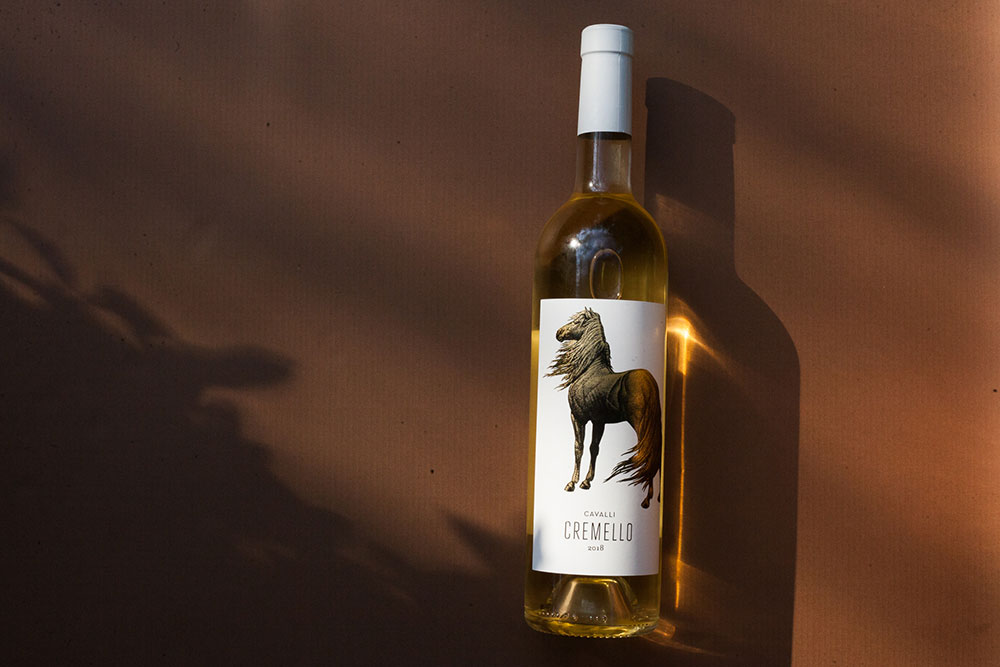 WINES
Cavalli produces intriguing and sustainable quality wines in the Helderberg. They focus on Cabernet Sauvignon, Malbec, Petit Verdot, Chenin Blanc, Chardonnay and Verdelho.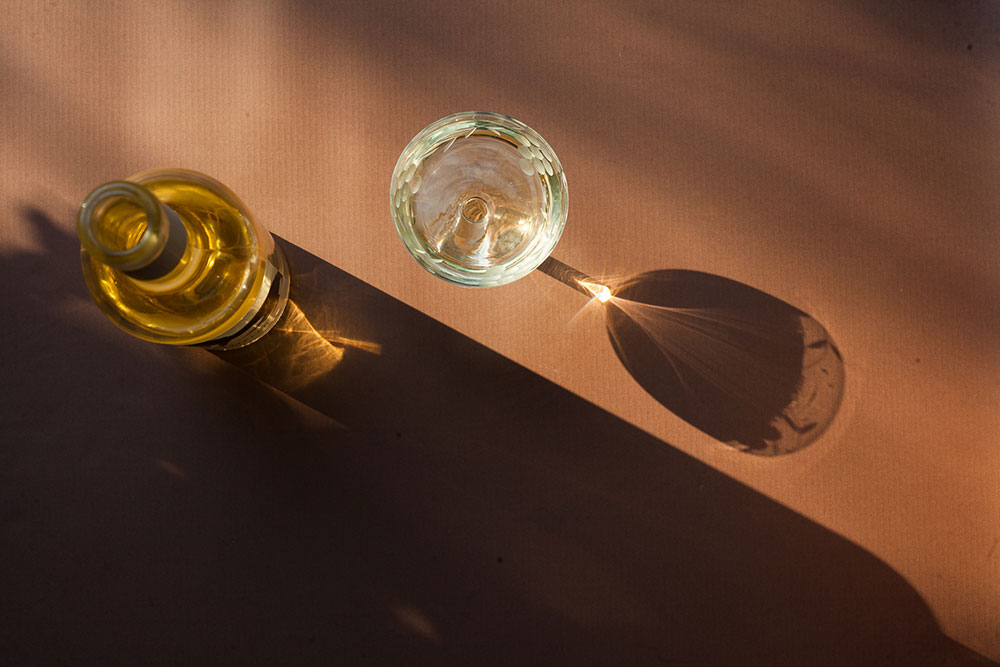 Cavalli Cremello White Blend
The white blend has a smokey, savoury nose with generous notes of vanilla, honey and ripe fruits. The palate is smooth and laced with a creaminess from the peaches, guavas and honeysuckle. Aged for 12 months in selected French oak.
Wine Colour vibrant straw gold.
Nose Aromas of passion fruit and vanilla.
Floral notes and orange blossoms.
Palate Vibrant and fresh with hints of lime and marmalade, rounded off by citrus and stone fruits.
White Blend
42% Chenin Blanc,
31% Chardonnay,
27% Verdelho
Winery Cavalli Wines
Winemaker: Craig Barnard
Wine of Origin Stellenbosch
13.5 %
Style Medium-bodied, elegant, light oaked white blend.
In the cellar Medium-bodied, elegant, light oaked white blend.
12 months in French oak.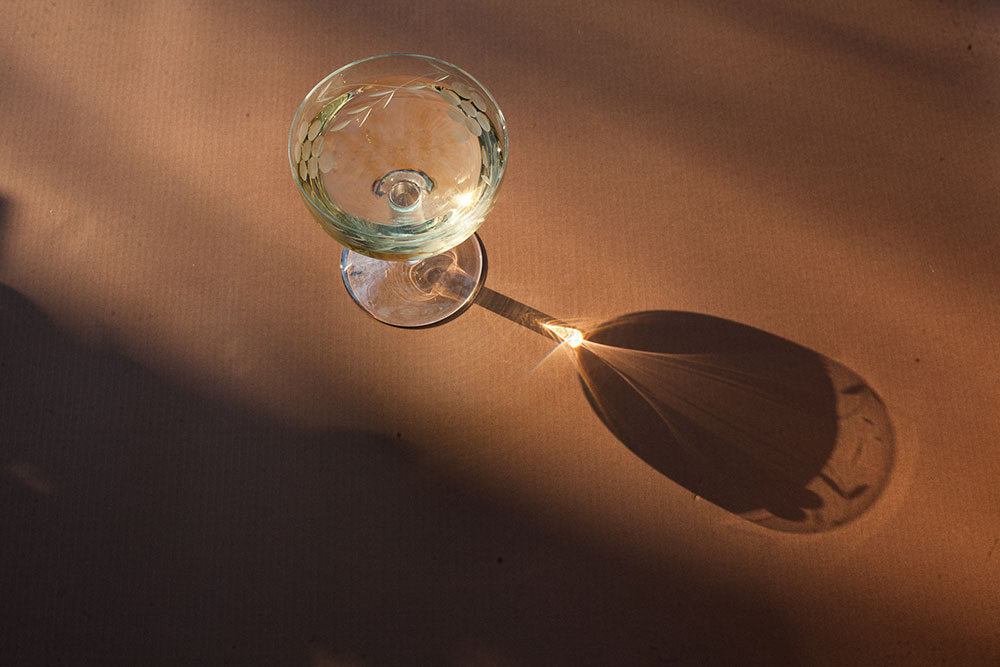 Cavalli Cremello White Blend Scents
Pineapple,
Ripe fruits,
Light citrus,
ripe pears,
Wild honey.
The prominent scent on the nose is honey.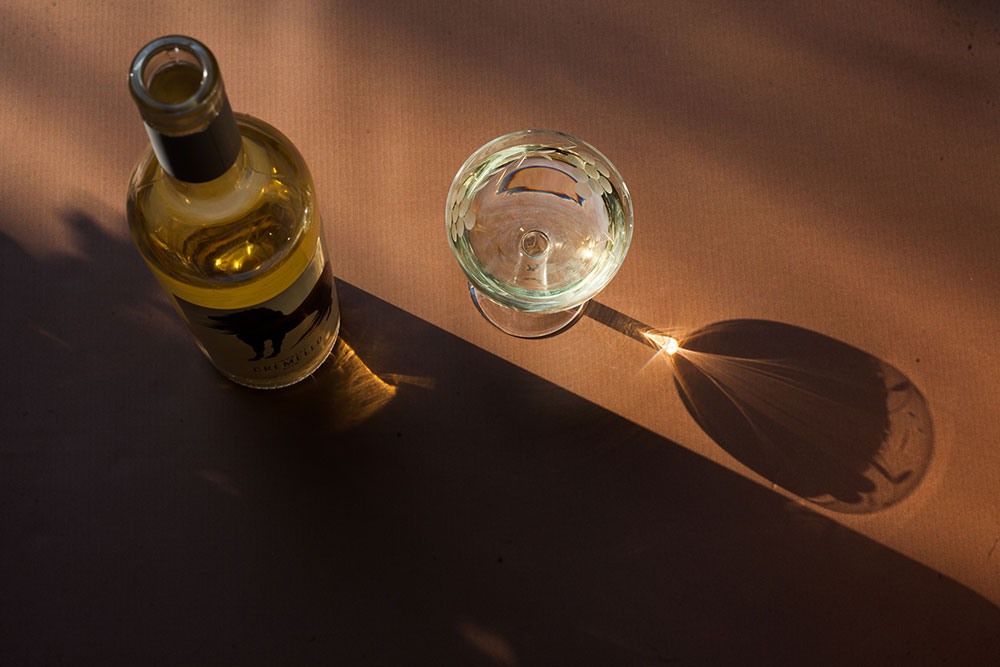 Cavalli Cremello White Blend Tastes
Honey,
fruity light acidity,
marmalade,
alcohol-infused oranges.
The blend is ripe and fruity with prominent honey flavours. It is a delicious wine full of flavour.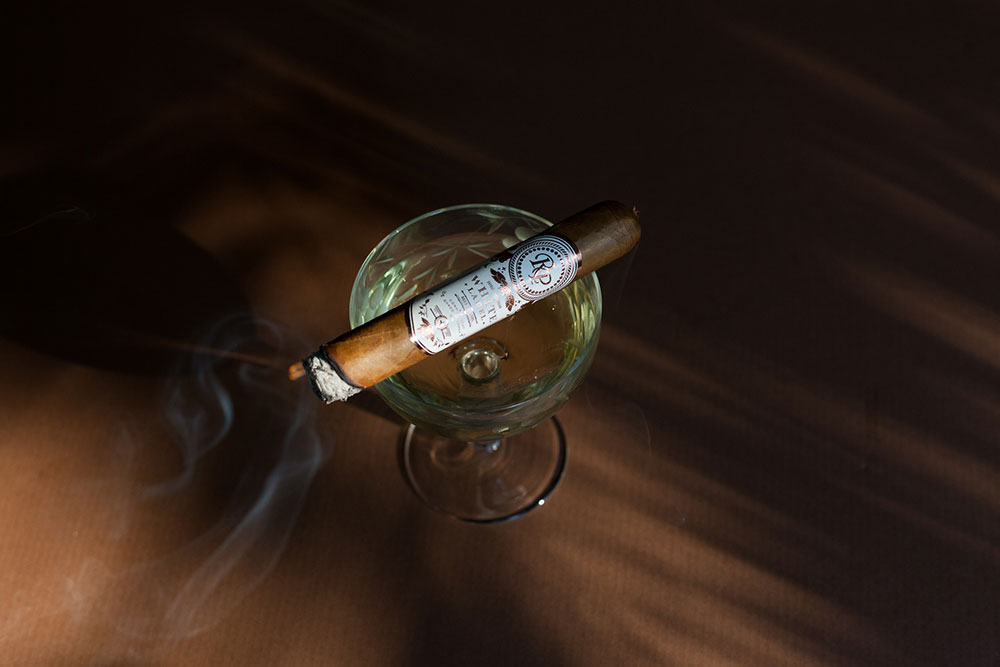 Rocky Patel white label Robusto and Cavalli Cremello White Blend Pairing
The warmer wine releases more honey with a combination of citrus.
The cigar delivers consistent toasty and creamy flavours. The cigar's toasty flavours become a bit stronger toward the middle of the cigar.
What a terrific cigar and wine pairing. The flavour combination is honey marmalade and toasted almond croissant flavours.
Many cigars have evolving flavours. The Rocky Patel white label has harmonious flavours from start to finish. The cigar smokes light and enjoyable. It is a cigar you can easy light with a morning coffee, a savoury lunch or even a hearty dinner.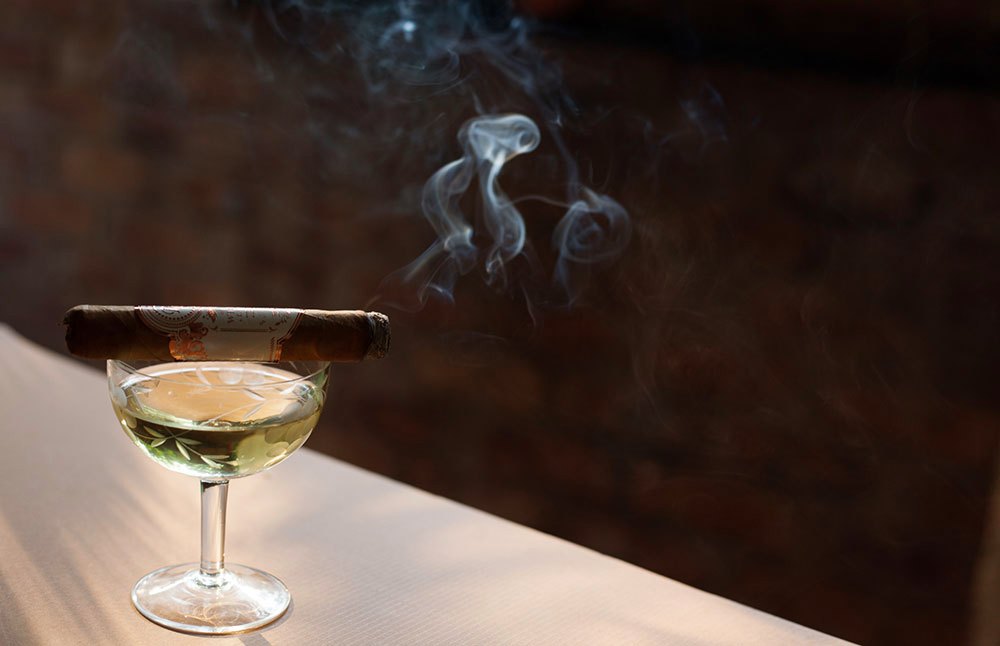 Rocky Patel white label Robusto Pairing suggestions
A cappuccino
Cavalli Cremello White Blend
Pinot Noir or Cinsaut Red
Light rum,
Cognac
Creamy whiskey
Citrus cocktails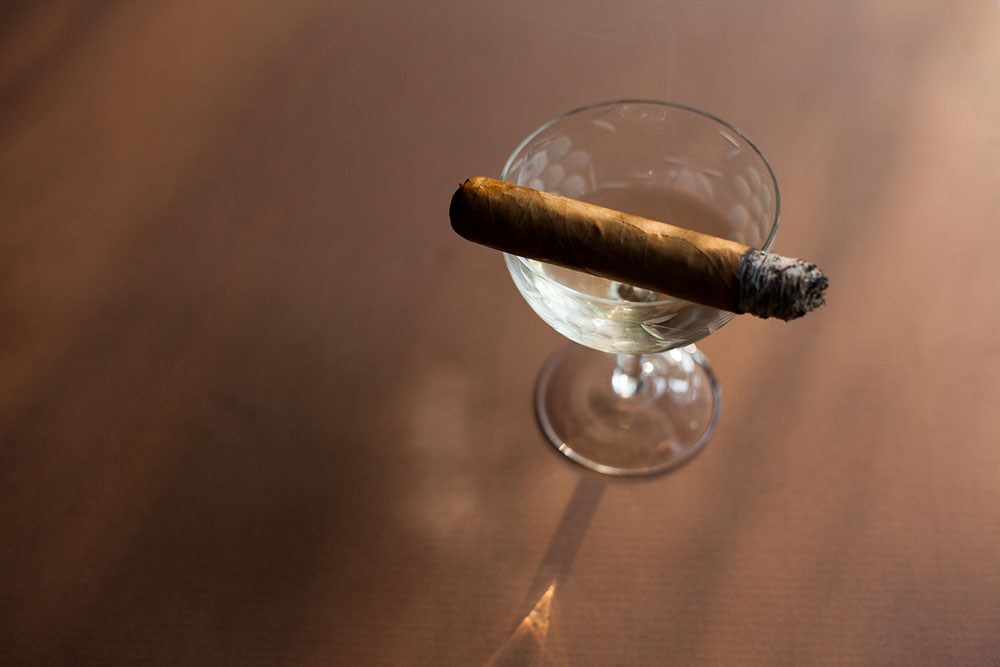 The words to describe the Rocky Patel White label Robusto cigar are toasty and creamy. A white blend pairs well with the cigar. Add mild chocolate flavours and a bite of an almond croissant to enhance the tasty smoking flavour combinations.
To experience the creamy flavours, click the link below.
Rocky Patel White Label Robusto Cigar