Posted by Francois Pistorius on 30th Jun 2022
San Lotano Requiem Habano Robusto Pairing
The cigar smokes with a full mix of toasted flavours, with hints of sweetness and spice. It has an oily dark veiny wrapper. It is a beautiful-looking cigar glowing in the sun. The San Lotano Requiem Habano has balanced tastes without any overpowering flavours. A must-smoke for medium to full-bodied AJ Fernandez cigar fans.
Gauge 54
Size (mm) 127
Wrapper Color Colorado
Wrapper Brazilian Habano
Binder Nicaragua
Filler Dominican Republic, Honduras, Nicaragua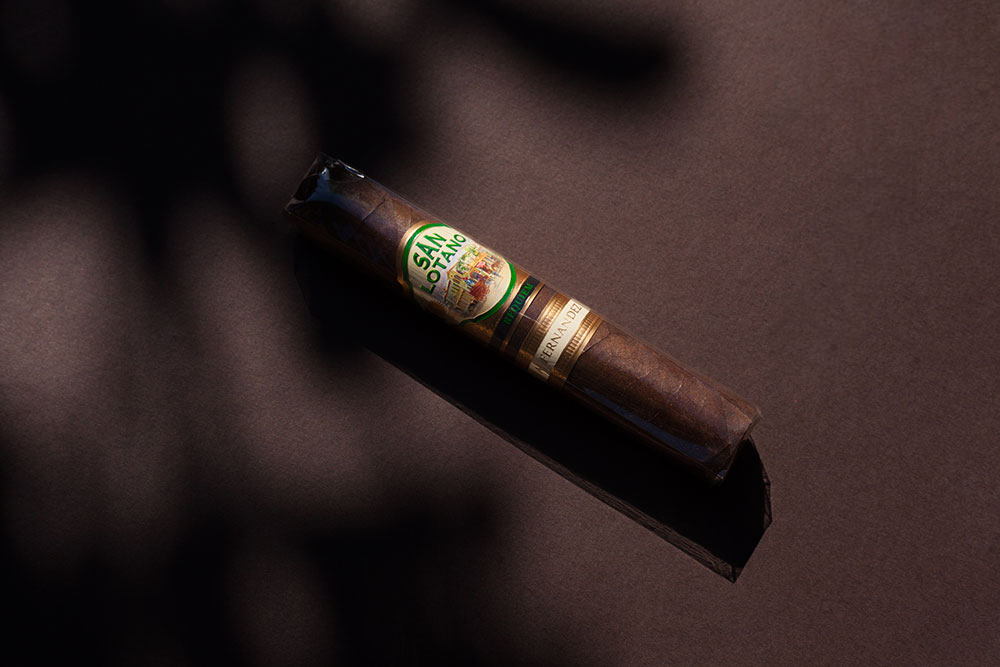 How do you choose your Cigar Pairings?
Cigars and Beer. Cigars and brandy. Cigars and Tequila. Cigars and Whiskey. Cigars and Rum.
What about Cigars and wine?
Cigars and rum. It is the original Cuban pairing.
Red wine and steak are delicious. Add a cigar, and it gets even better.
Cigars and wine is not the obvious pairing. But they both grow in soil and take a master blender to craft the end product. Choosing a wine to pair with your cigar takes some thinking.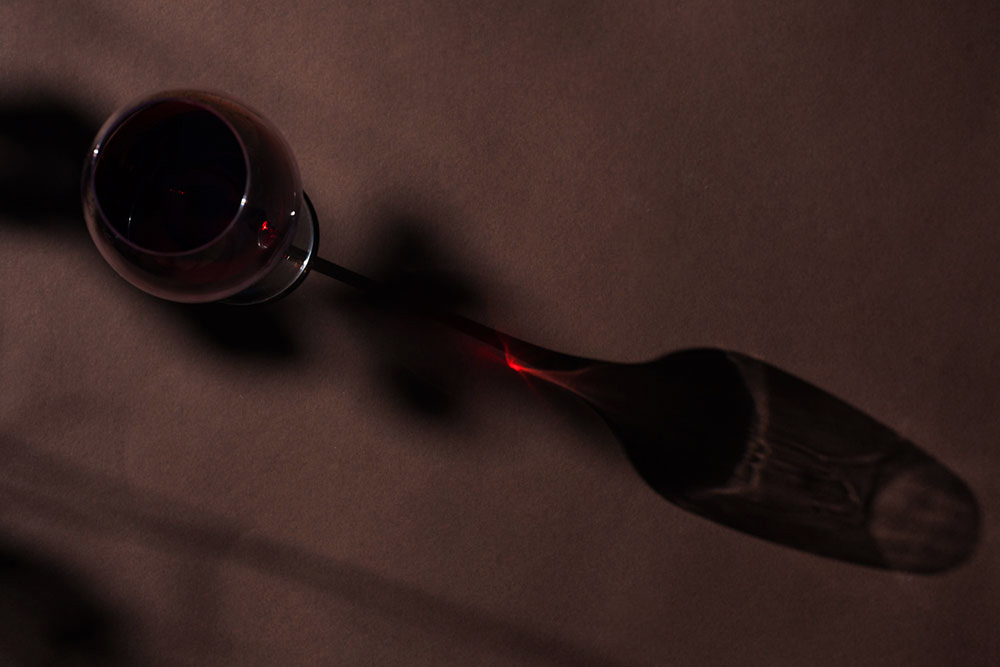 Here are a few suggestions
Red wine and cigars
Pair a Tempranillo Rioja, Red blend, Cabernet Sauvignon or a fuller Merlot with a full-bodied Nicaraguan cigar
The cherry and dried fruit flavours pair perfect with the volcanic soil-grown Nicaraguan tobacco.
Most fruity reds will pair well with almost any cigar. Be mindful when you open a heavy red blend or a Syrah wine. The bold tannins could overpower the cigar flavours.


Chardonnay
If you think Chardonnay, the yellow colour resembles ageing in wood barrels. Woody and oaky.
Chardonnay, to me, is the best wine to pair with any cigar. Some are more oaked, and lighter Chardonnays still have a waxy and woody taste that marries with premium tobacco.


Cabernet Sauvignon
A hearty steak cooked to perfection. If I think steak pairing, I lean towards a Cabernet Sauvignon and a full-strength cigar.
The meaty flavour craves a bold wine and a well-aged tobacco cigar.
Tatuaje
El Septimo
Rocky Patel
Montecristo
Partagas Serie D


Riesling with a classic profile cigar
Fresh and fruity with a petrochemical character, the wine will compliment smoother toasty cigars. But white wines have subtle complexities and sweetness that enhance most cigar flavours.
Habano wrappers
Maduro wrappers
Connecticut wrappers


Champagne
The ultimate luxurious sound and taste, Champagne.
I would say light a Cuban, but Champagne or good Sparkling wine is the best wine match for all cigars.
Popping a bottle of Champagne deserves a great cigar.
The elegant, fuller tastes of the wine bubbles lift the creamy and nutty characters of cigars.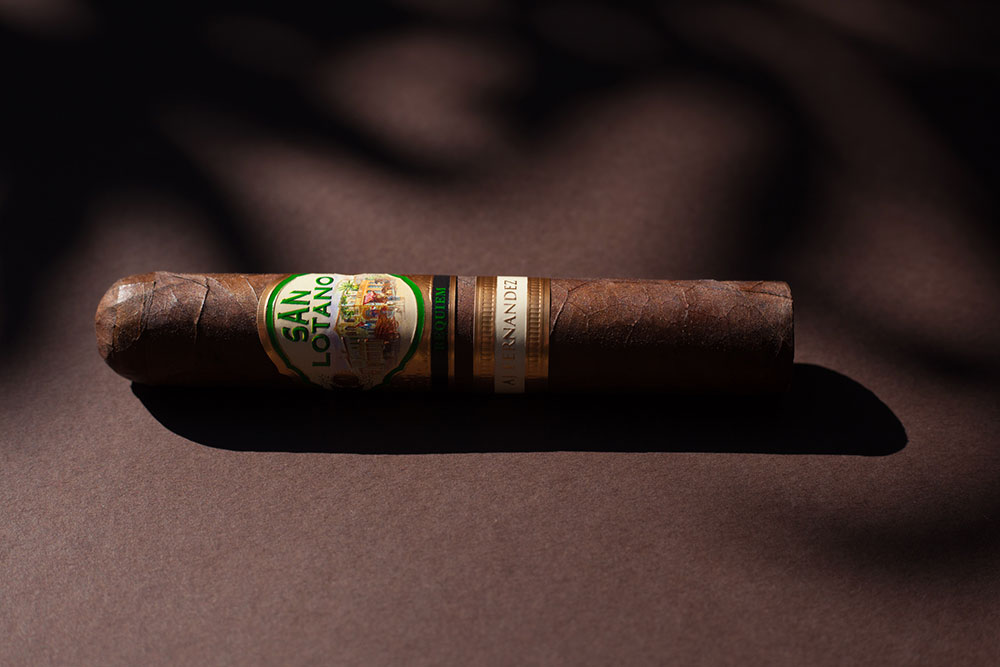 White Blends
My Favourite cigar pairing.
Why?
Because white blends tend to have balanced sweetness, light acidity and a waxy character elevate the toasty tobacco flavours of a cigar.
The best drink to pair with your cigar is your favourite drink. If you want to pair more cigars and wine, experiment and try all the combinations to find your perfect pairing.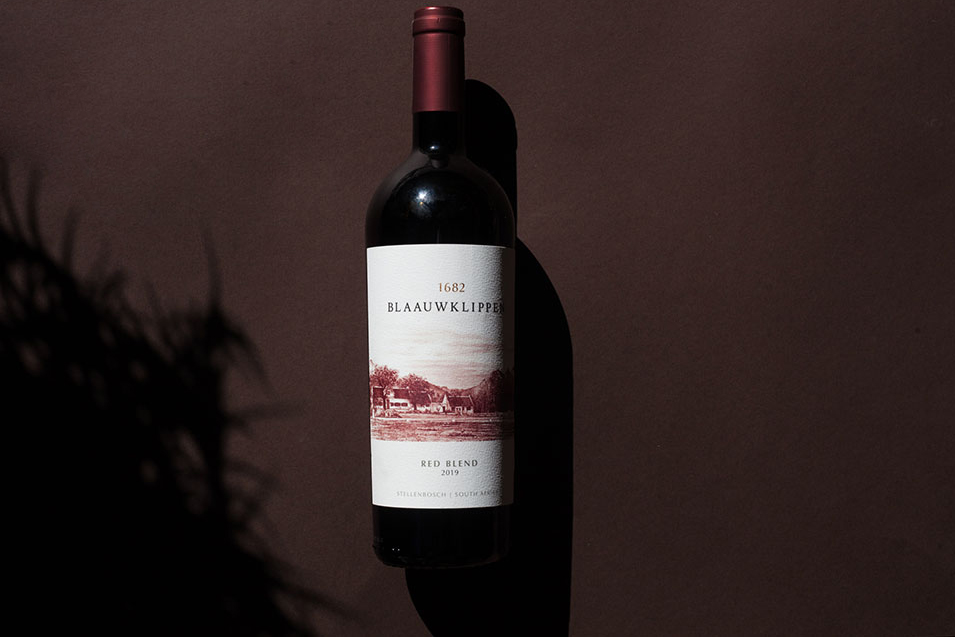 Blauwklippen Wines
Taste a red wine with blackcurrant, cranberry and strawberry notes that create a mix of berries in taste and aroma. Elegant refreshing tannins on the palate lead to a soft, smooth red wine.
Food Pairing
The wine will be an ideal partner for slow-cooked meat dishes or any homemade red meat dishes.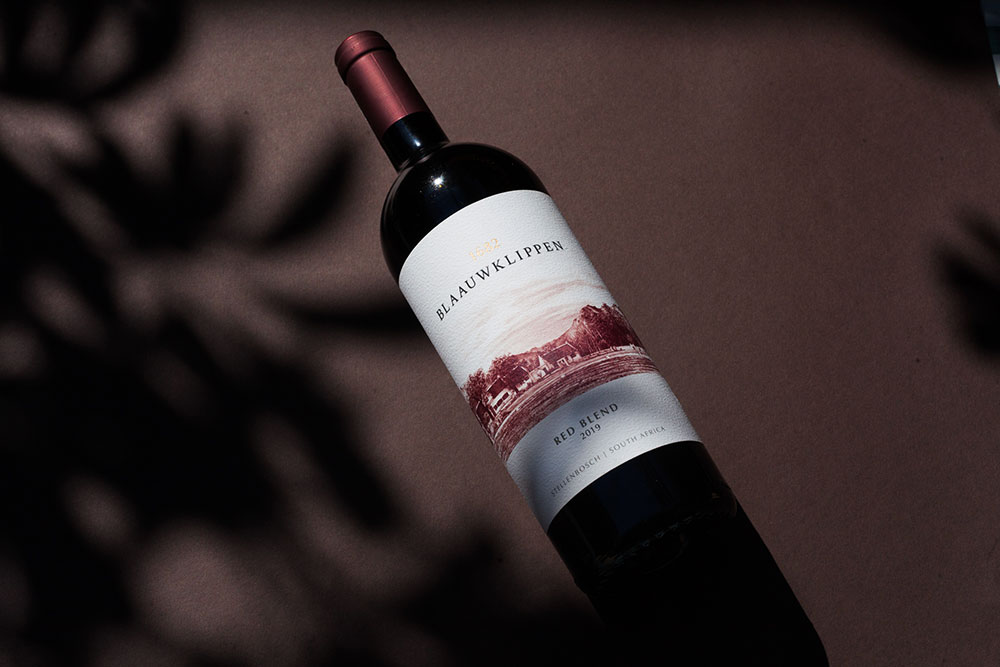 1682 Blauwklippen Red Blend
Cabernet Savignon and Cabernet Franc
Founded in 1682, Blaauwklippen is one of the oldest wine farms in Stellenbosch. Etched between ancient blue granite boulders on the slopes of mineral-rich mountain soils.
The wine grapes grow in various vineyards on Blaauwklippen. The soil varies from medium-high potential Tukulu to poorer Klapmuts soil.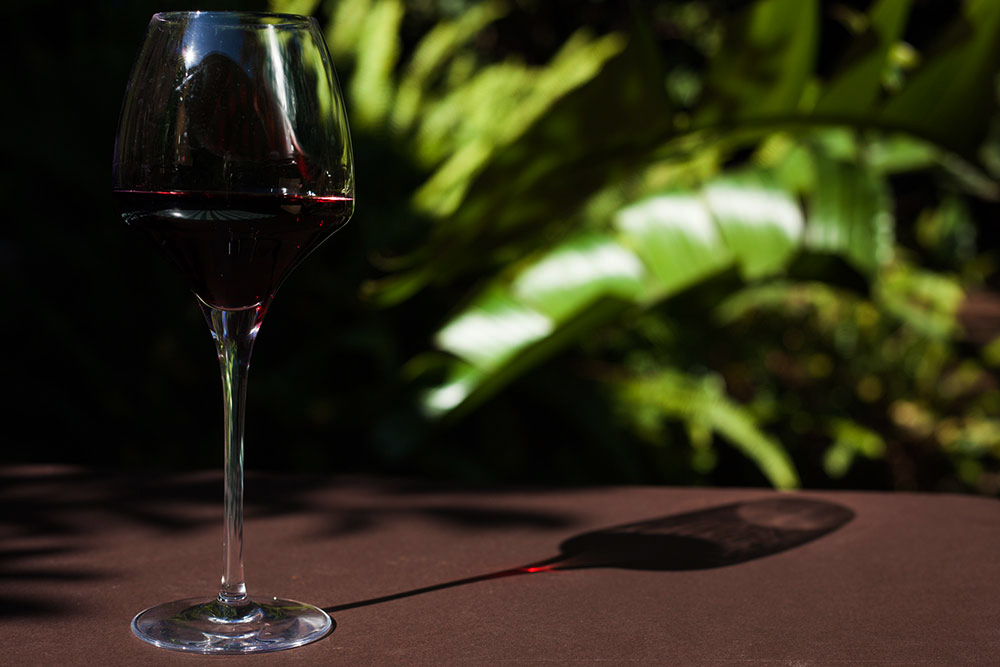 1682 Blauwklippen Red Aroma
Mulberry and bright cassis notes combine with fresh cranberry and mulberry.
Dark chocolate
Cedarwood aromas.
A wine with great texture and a velvety texture with mild tannins.
Oaky
Vanilla
Ripe Black fruits
Blackcurrent and strawberry jam


1682 Blauwklippen Red Taste
The wine has a clean, classic dry red wine taste with strong fruit-forward flavours.
There are floral tastes and aromas with strawberries. It is a jammy dry red wine.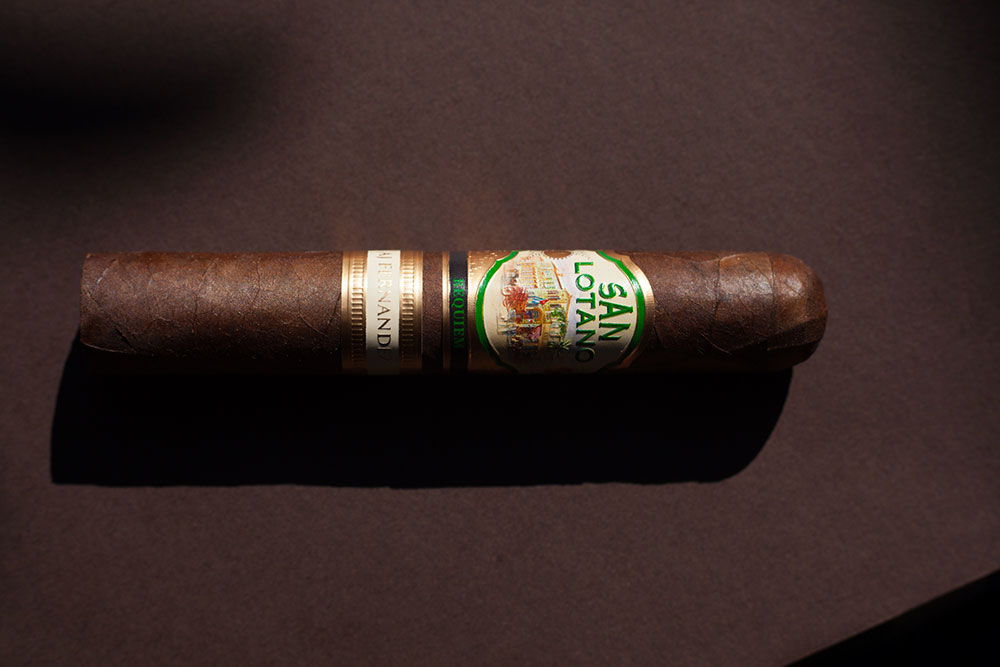 San Lotano Requiem Habano Robusto
A cigar produced by a rising star blender and tobacco grower. AJ Fernandez needs no introduction to cigar enthusiasts worldwide.
AJ cigars have bold rich flavours. The San Lotano Habano blend satisfies the full-bodied smoker with a balance between strength and flavour.
Using only premier fillers fermented to perfection, the Habano is mild yet perfectly balanced with rich, full flavours.
The uniqueness of the Habano blend is its scarce Brazilian-grown, Cuban seed Ligero wrapper. The wrapper makes the Habano an exceptional smoke.
The Ligero wrapper grows only in Brazil by the Fuego family. And the fillers come from Nicaragua, Honduras, and the Dominican Republic to help make the blend creamy and nutty.
This San Lotano Habano Robusto is a great medium to full-bodied Nicaraguan cigar, rich and flavorful with a mix of spice, coffee and fruity flavours.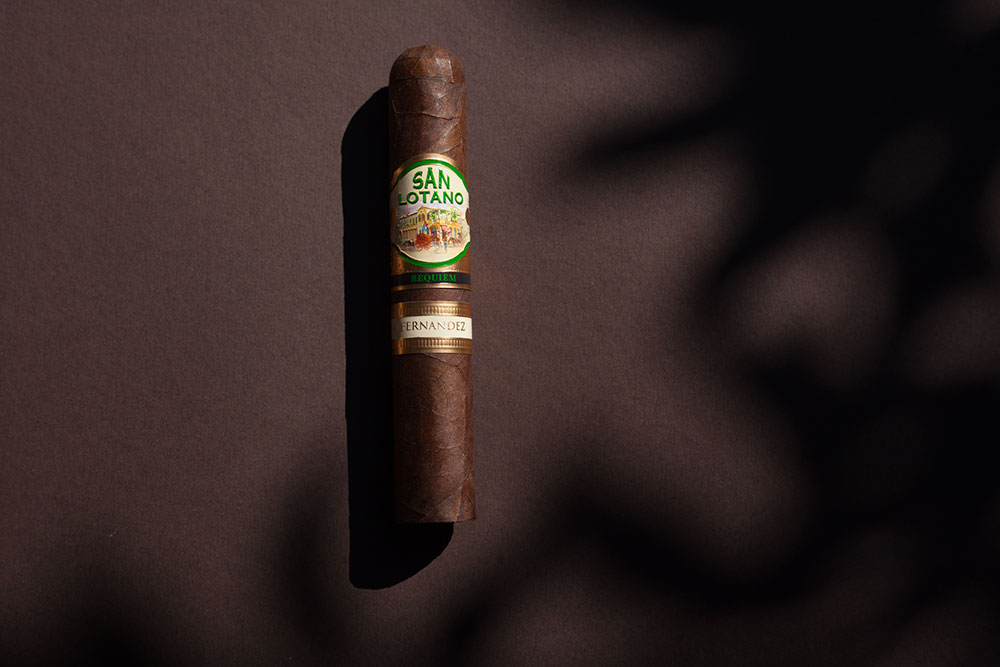 San Lotano Requiem Habano Robusto Dry Draw
Dense
Cocoa
Coffee
Caramel
The cigar has a slightly rustic look. A reddish tint to the medium brown wrapper, oily and very smooth. The seams are tight but visible. Lots of veins with a perfect triple cap.


San Lotano Requiem Habano Robusto Aroma
Cereal
Wet hay
Honeycomb
Mild coffee roasting
Tobacco and grass fields
The Pre-light aroma is toasty and sweet. It has a wet earth-type aroma. The Pre-light draw is full of cedar and a sweet tobacco flavour with lots of earth. The wrapper smells of dark chocolate and light spice.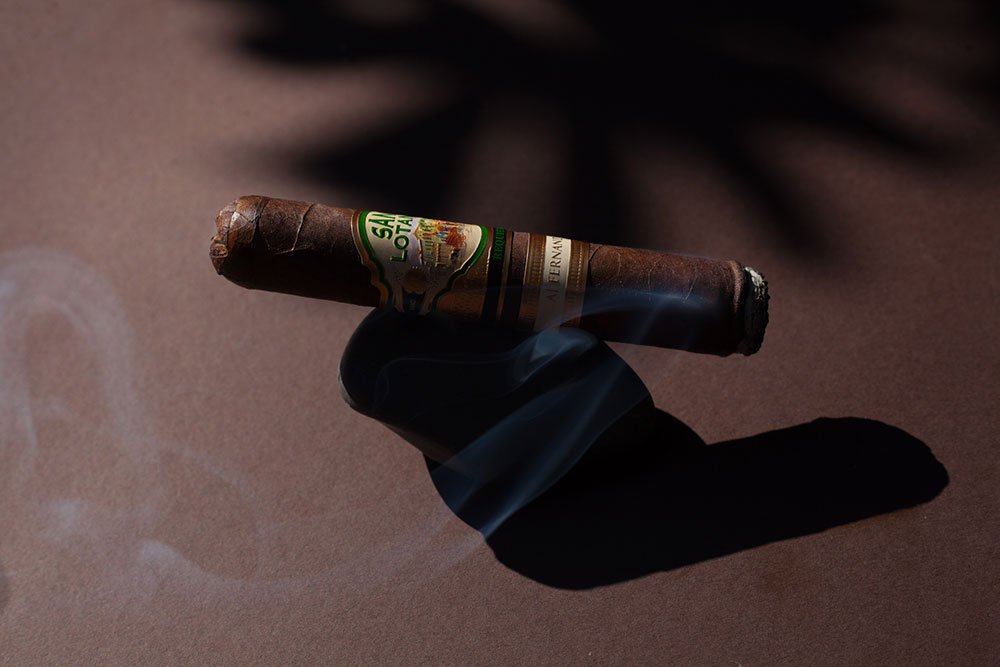 San Lotano Requiem Habano Robusto first Puff
Melted caramel
Mild roasted coffee
Nutella chocolate spread on toast
While it is full-bodied, it smokes medium in strength without overpowering flavours or big nicotine hits.
AJ Fernandez is a master blender. The cigar is a perfect example of what he creates.
Balance,
Full flavour,
Complexity,
and excellent construction.


San Lotano Requiem Habano Robusto Evolution
A tasty caramel smoke with sweetness. Then follows creaminess making the flavour profile bolder but smooth and rich.
While I smoke slow, it burns too fast because it is such a good cigar that I don't want it to end. The flavours of wonderful burnt caramel are incredible.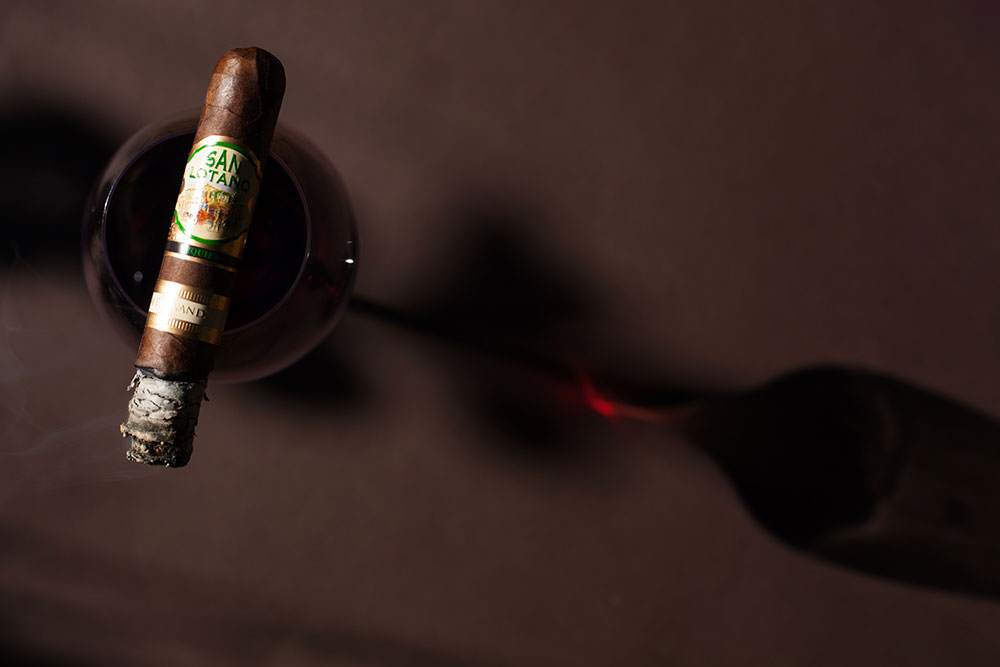 San Lotano Requiem Habano Robusto Pairing Conclusion
Buttered ciabatta toast with strawberry jam.
Hints of peanut butter or macadamia butter.
The cigar and its flavours are in complete harmony. There is a lot of sweetness and earthy tastes. A perfect amount of spice and nuttiness balance all the flavours. The tobacco blend evolves into a natural nuttiness with an excellent draw and burn.
The finish leans towards a stronger roasted coffee flavour and burnt caramel. Overall it's a brilliant mix of toasted flavours, sweetness and spice.
For dedicated AJ fans the San Lotano requiem Habano will be a fantastic cigar to light.
Smoke a San Lotano requiem Habano