Posted by Francois Pistorius on 21st Apr 2022
Tatuaje Reserva J21 Cigar & Boekenhoutskloof Chocolate Block wine pairing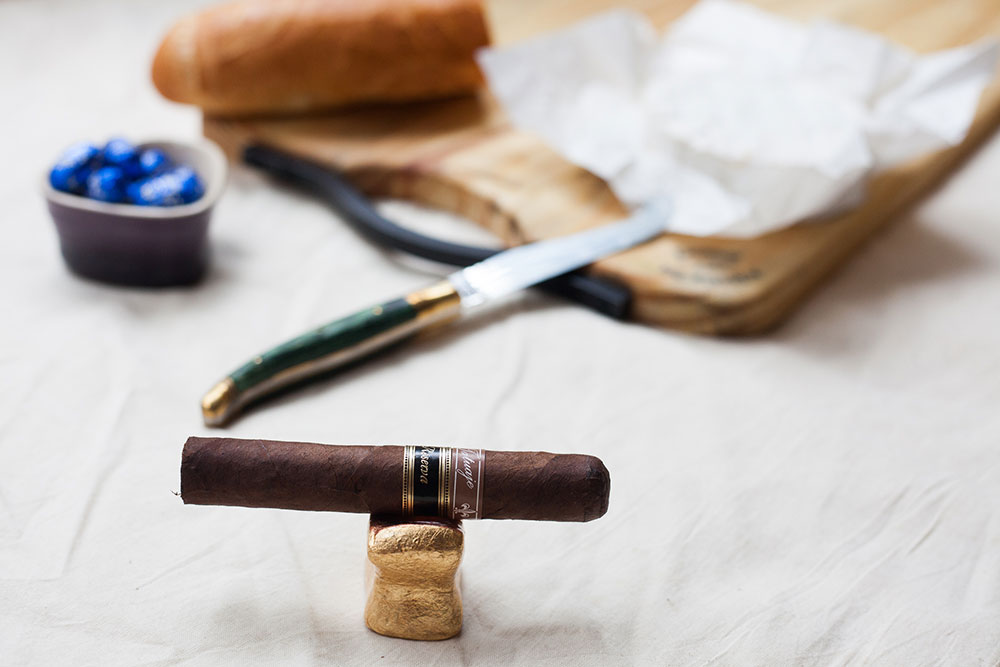 The Tatuaje Reserva is a bold and dense slow smoking cigar. It is a muscle cigar.
It is not a cigar for a first-time smoker.
The Tatuaje Reserva J21 offers a complex smoke with full strength.
Cigar Tatuaje Reserva J21 Broadleaf
Country of Origin Nicaragua Factory My Father Cigars S.A.
Wrapper USA Connecticut Broadleaf
Wrapper Color Maduro Binder Nicaragua
Filler Nicaragua
Length 5 Inches,
Size (mm) 127 Ring
Gauge 50 Vitola Robusto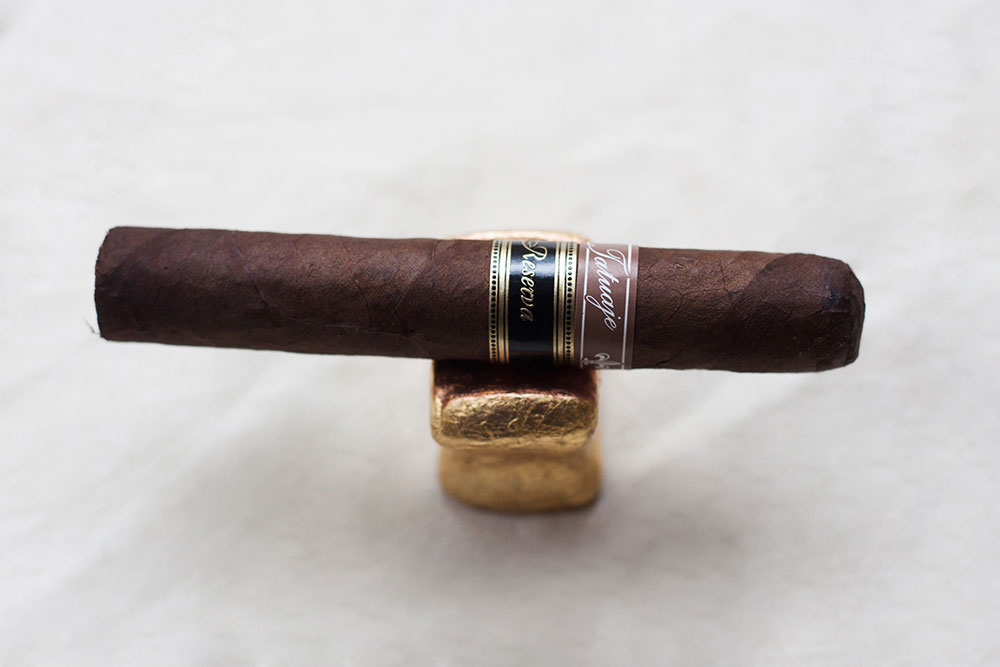 The start of Tatuaje Cigars
The forty-something Pete Johnson is the founder of the Tatuaje brand. The famed José 'Pepín' García produce Tatuaje cigars in Miami, Florida, and Esteli, Nicaragua. Tatoo Pete has an edgy style becoming a trailblazer and well known in the cigar Industry.
Tatuaje means "tattoo" in Spanish, and the name reflects Pete Johnson's tattoos. Pete Johnson started his career as a bassist of a rock band and then became one of the most successful cigar makers in the USA. Pete moved to Los Angeles in 1993 at the age of 18 from Maine, where he grew up making music on the Sunset Strip. At the time, the Hollywooparton of Sunset Boulevard was home to legendary clubs.
He started smoking cigars, even on stage while playing. At 23, Gus's Smoke Shop owner offered Pete a part-time job. Six months later, it became full time. Pete became their chief buyer. He smoked everything and wanted to know everything. He fell in love with the Cigar Industry.
Pete Johnson covered his tattoo sleaves working for the Grand Havana Room in Beverly Hills in the early days. The job opened doors for him. But the most crucial encounter was with Pepin Garcia in 2003. Pete tried to produce cigars, but it didn't work well. He felt discouraged and ready to give up his dream. Pepin changed everything. His fantastic generosity revived Pete's hope. Pepin taught Pete everything, and he became part of Pepin's family.
Pepin and Pete Cigars
Pepin asked Pete what cigars he liked and wanted. Pete liked cigars on the stronger side. That is what Pepin rolled right there and then. The result was fantastic. A few months later, Pete had 50 boxes of each size. The Grand Havana Room allowed Pete Johson to sell his cigars at the start. Between the Grand Havana Room and a trade show, the Tatuaje customers base grew.
The name Tatuaje
Carlos Fuente and other Industry people nicknamed Pete "Tattoo Pete". He had an OpusX tattoo on his arm as a tribute to his cigar dedication. Today Tatuaje produce millions of cigars per year manufactured by the Garcia family in Miami and Esteli, Nicaragua. There are 22 brands.
The Garcias tell Pete what tobaccos are available, and together they work towards Pete's favourite Tatuaje blends. Pete travels a lot out of his home town Los Angeles. One of his proudest moments was seeing his cigars in a Champs-Elysées shop.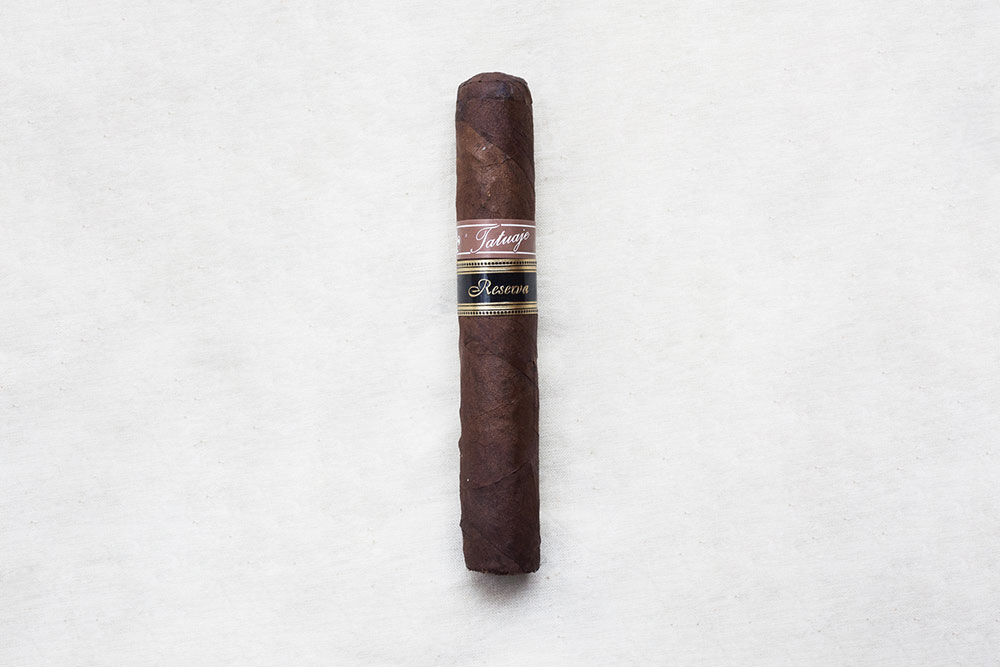 Pete Johnson Wine & Cigar Passion
His other passion is wine. He works with the Viniv vineyard in the Médoc region of France. They allow him to make a vintage. Pete has produced a few french wine vintages.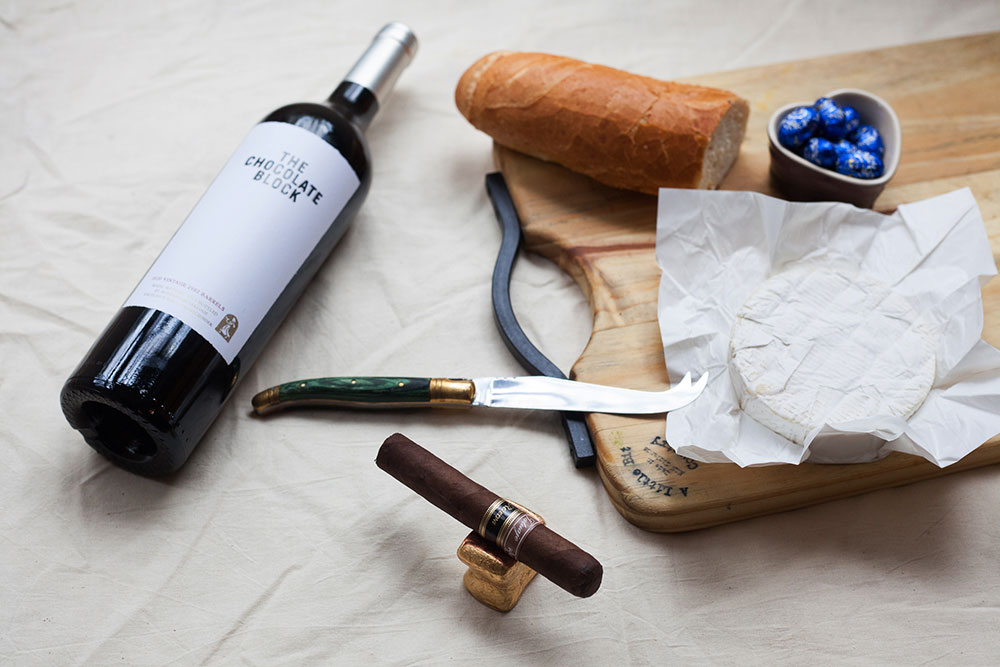 Tatuaje Cigars
The first cigar Pepin rolled for Pete Johnson is how Pete wants Tatuaje's cigar portrayed. Based on the Old World, like the simplicity of the originals. "Cigars are so personal for everyone." Pete Johnson Pete respects the old traditions.
He does not try to complicate things by putting tobacco from seven countries into one blend. The question is, will Pete Johnson ever stop being Tattoo Pete? Many more cigar makers have tattoos, but people see Pete Johnson as Tattoo Pete. Pete is the cigar guy with tattoos who makes great cigars with a traditional family.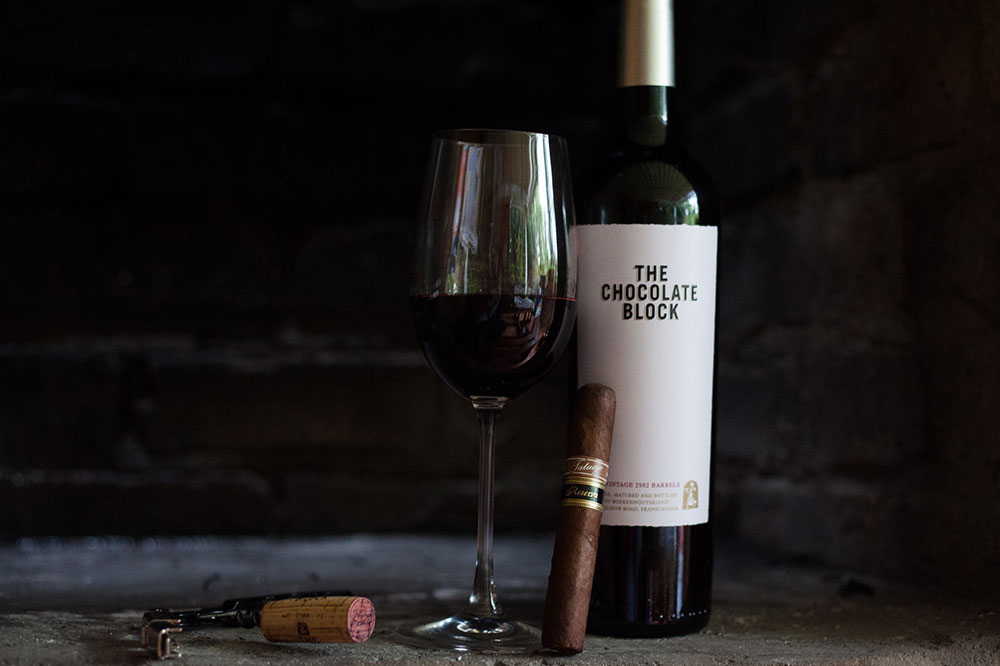 Boekenhoutskloof Choc
olate Block wine
A SHORT
HISTORY
Boekenhoutskloof originated in 1776. Located in the furthest corner of the beautiful Franschhoek valley. The farm's name means "ravine of the Boekenhout" (pronounced Book-n-Howed). Boekenhout is an indigenous Cape Beech tree prized for furniture making.
In 1993 the owners restored the farm and homestead, and a new vineyard planting programme started. The program includes Syrah, Cabernet Sauvignon, Cabernet Franc, Grenache, Semillon and Viognier.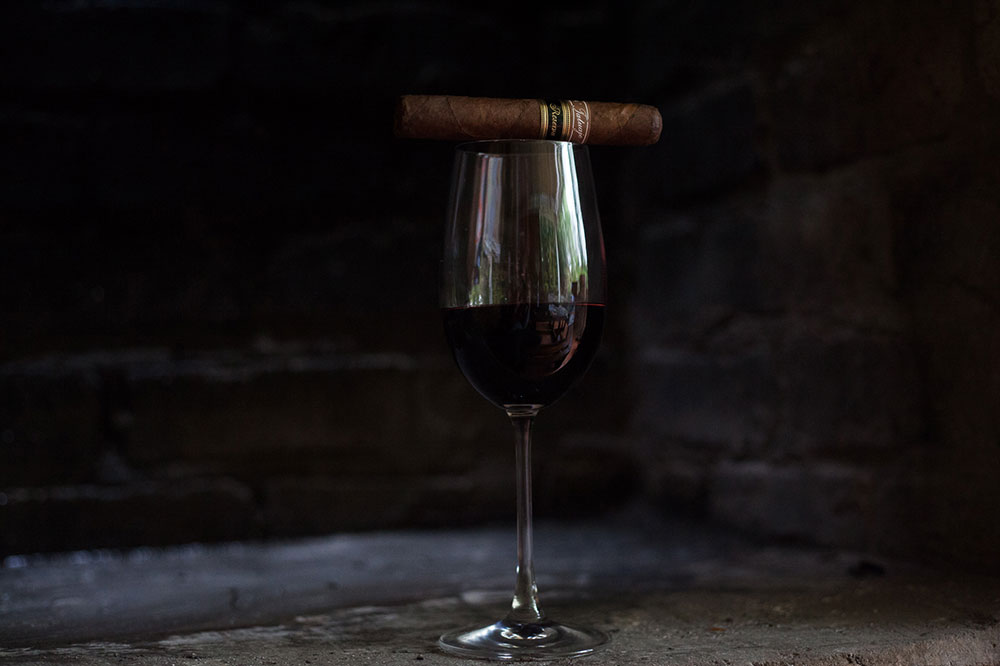 Chocolate Block 2020
2982 Boekenhoutskloof Barrels
A WINE WITH

SECRETS TO KEEP
The style of the wine is a reflection of the Cape climate. The Mediterranean Cape climate suits red blends. The team tweaks the wine from vintage to vintage to reflect the season and the ancient vines. The wine's great character is an integral part of the wine's charm and personality.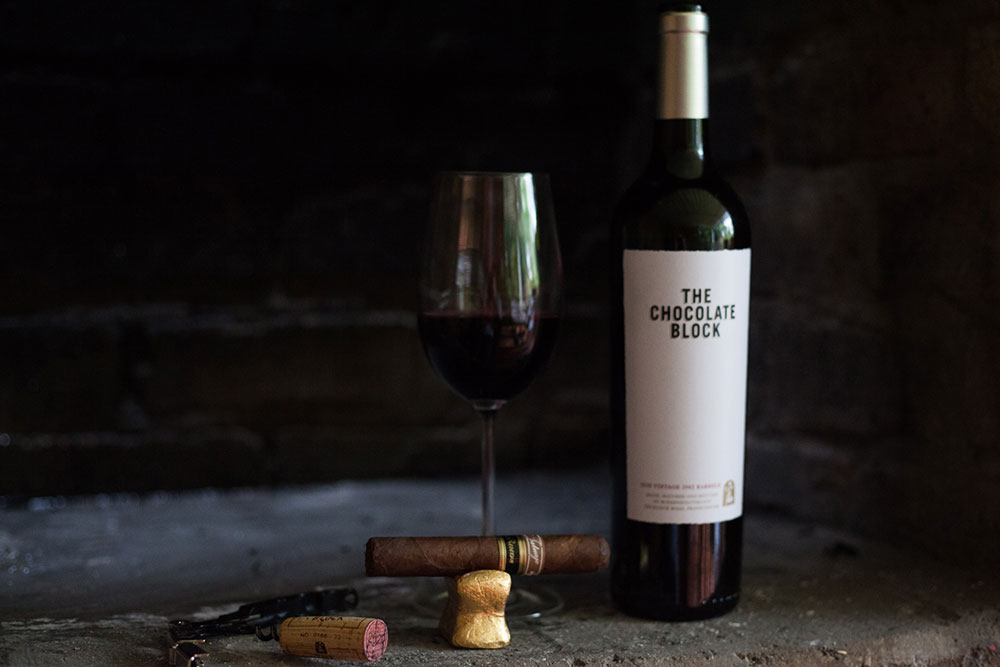 WINES
As a producer, Boekenhoutskloof is a Syrah specialist. The Chocolate Block, a Syrah-based blend, is one of the most successful new wine offerings in South Africa. The Wolftrap brand of blended Rhone-style wines and Porcupine Ridge range are delicious, everyday wines. These wines are favourites offering great value and superb drinking.
Current 2020 Vintage
The 2019 Chocolate Block is a blend of:
Number of barrels produced: 2982
It is a smooth, full-bodied South African red from the Swartland Wine Region.
Savoury, ripe with dark berry, cedar spice and smoky flavours on a soft palate. Tannins are firm.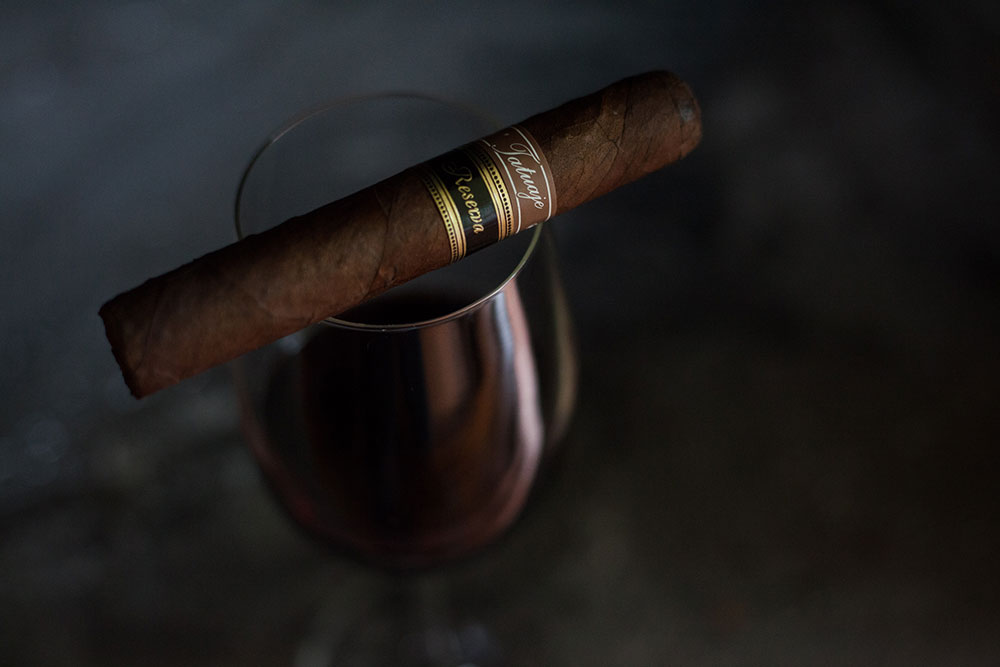 Food pairings:
Wine From the region of Franschhoek, South Africa It is a perfumed blend of Syrah, Grenache, Cinsault, Cabernet Sauvignon and 1% Viognier. The wine has bold plum, dark cherry, sweet spice, toast and smokey yumminess. No chocolate is part of the wine's production.
This wine is full of dark berries and spices with floral hints on the nose. The aromas carry through the palate with a velvety mouthfeel, complex dark fruit and hints of chocolate. It is well balanced with a long lingering smooth finish.
The wine is super dependable and always delicious. A blend of 64% Syrah, 14% Grenache, 11% Cinsault, 10% Cabernet and 1% Viognier.
It's aromatic with a perfumed violet note. Tannins are firm but ripe, and this wine will enjoy some ageing or decanting. Full-bodied, meaty and inviting. The Chocolate Block is delicious with ripe blackberry, woody spice, and meaty flavours.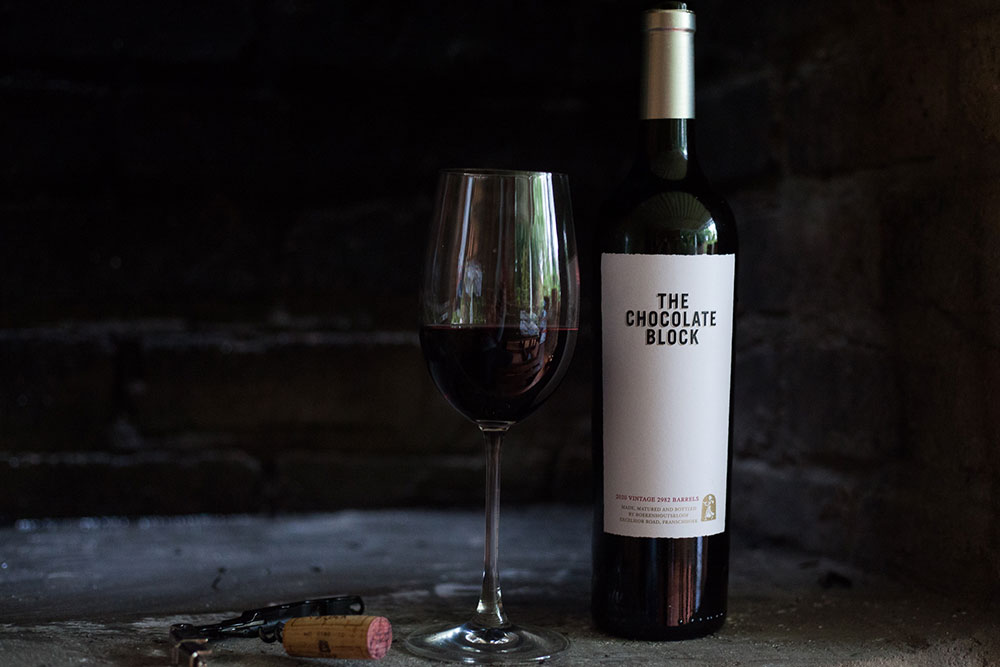 Boekenhoutskloof Choc
olate Block
Chocolate Block 2020 Wine Aroma
orange

raisins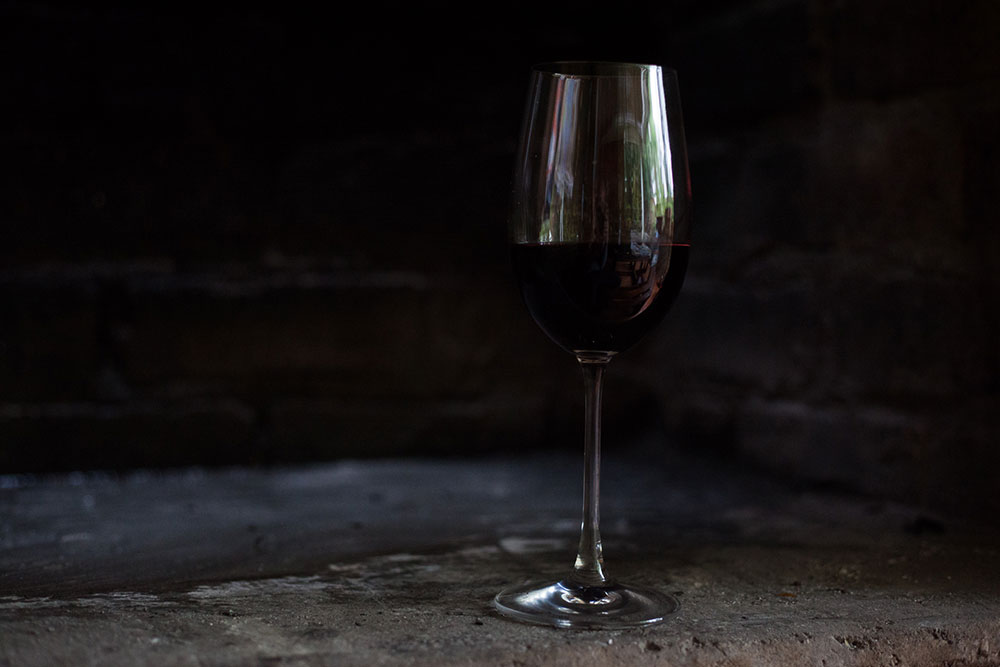 Chocolate Block 2020 Taste
smooth mouthfeel
sweet ripe red peach skins
squashed ripe blackberries
Chocolate develops strong and lingers on the aftertaste with fresh

fruity acidity and camembert cheese creaminess.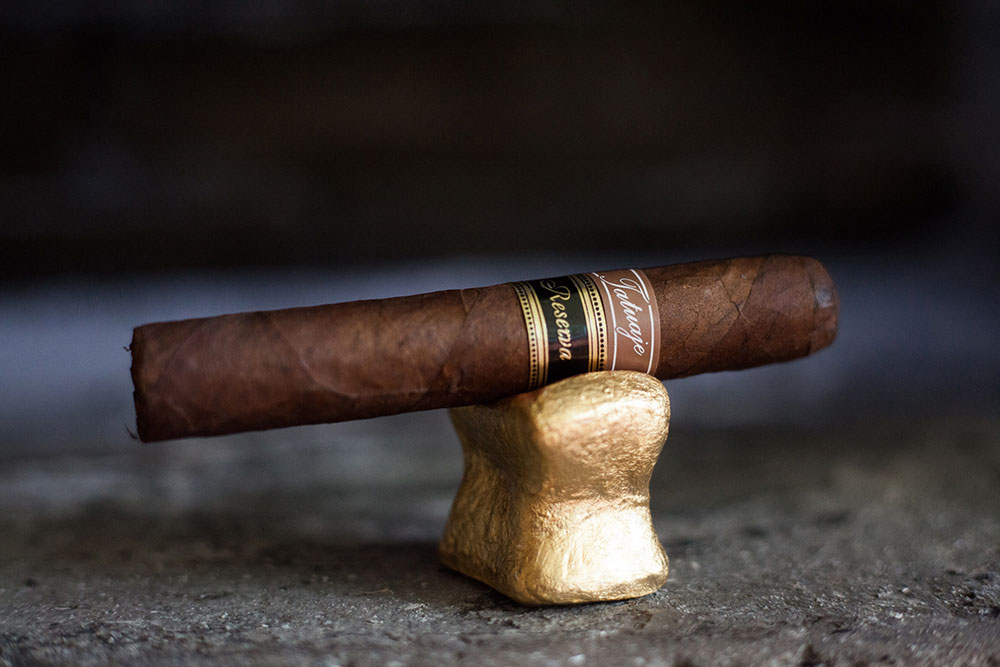 Tatuaje Reserva J21 Cigar
It starts bold with nuttiness, toastiness, charcoal, and fresh earthy tastes. Construction is super and firm. There's a woodiness along with lingering savoury tastes.
All in all, it's a complex profile cigar.
Tatuaje Reserva Dry Aroma
Prominent flavours: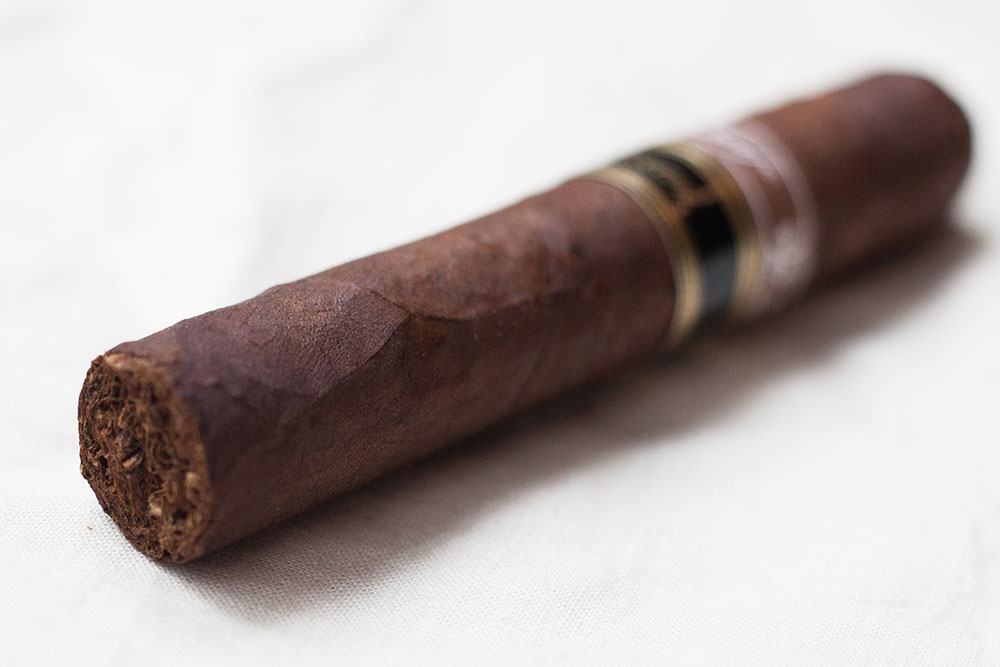 Tatuaje Reserva Dry Draw
pastry
The dry draw gives a lingering aftertaste of cheese.
Tatuaje Reserva First Puff
The first puff is big. It is a slow and frim smoke. The cigar gives creamy dried caramel and dried fruit flavours. There is an aftertaste of rich camembert cheese. It is a full-strength cigar with full flavours.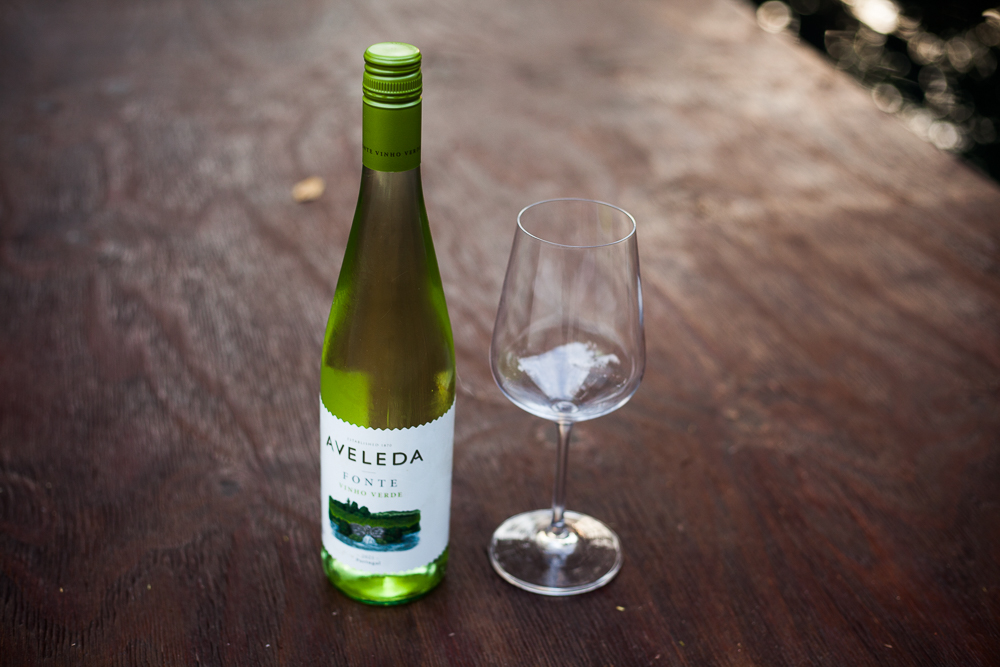 Tatuaje Reserva Scents
The cigar's toasty aroma blends into a rich, savoury, cured, meaty aroma.
Tatuaje Reserva Evolution
The Tatuaje Reserva is a dense, slow smoking cigar. It is a bold muscle cigar. The cigar has a glowy, oily and veiny wrapper. It is not a cigar for a first-time smoker. The smoke experience offers a complex, rich, bold and full-strength cigar.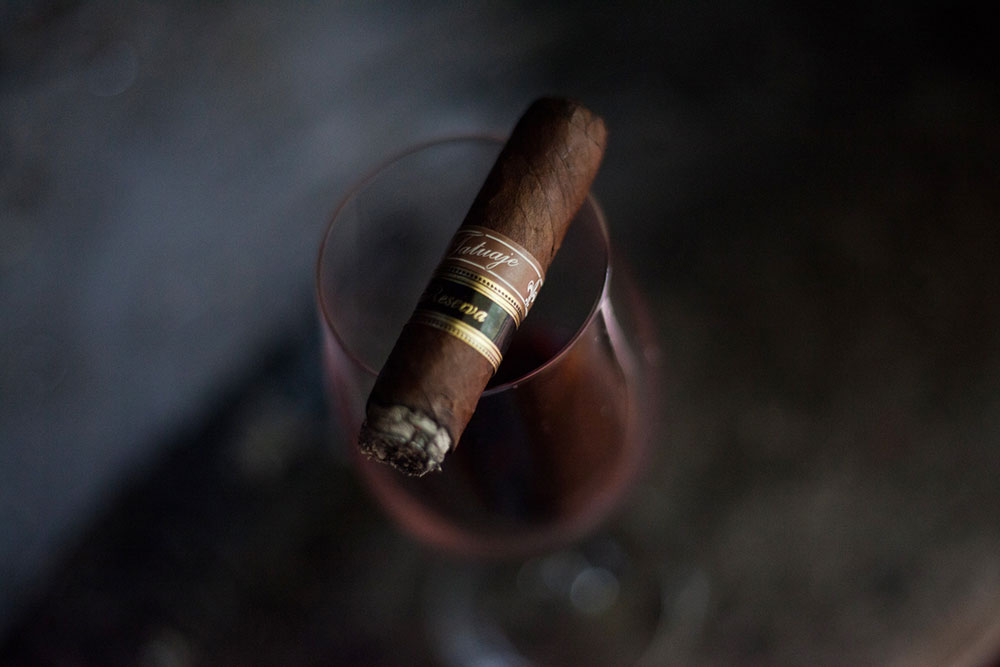 Chocolate Block 2020 Tatuaje Reserva Pairing
The wine aftertaste has savoury, tobacco and cocoa flavours paired with the cigar's cheese and meaty flavours. The pairing offers dry tobacco and straw grass flavours.
Prominent pairing tastes:
meaty
full smokey flavours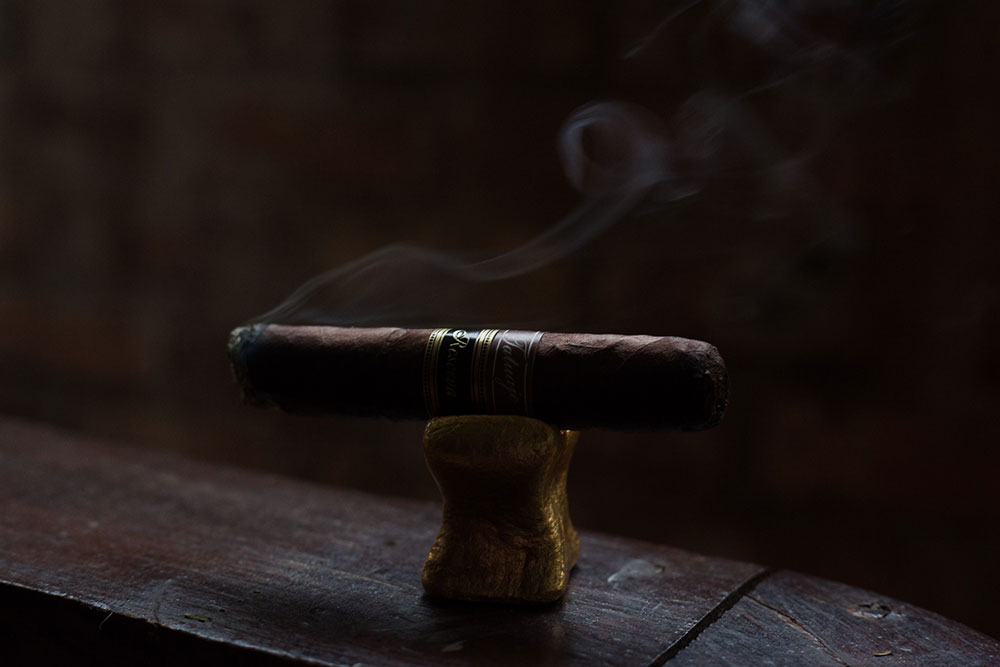 Pairing conclusion
The cigar is a delicious rich meaty flavoured cigar. The smoke offers lingering french camembert tastes. The pairing blends flavours of sweet marinated barbecue sauce and smokey meat to offer a bold cigar.
If you have been waiting for a complex muscle cigar, smoke The Tatuaje Reserva J21.